2023 NEW Jujutsu Kaisen: Panda (Flocked) Funko Pop! Excl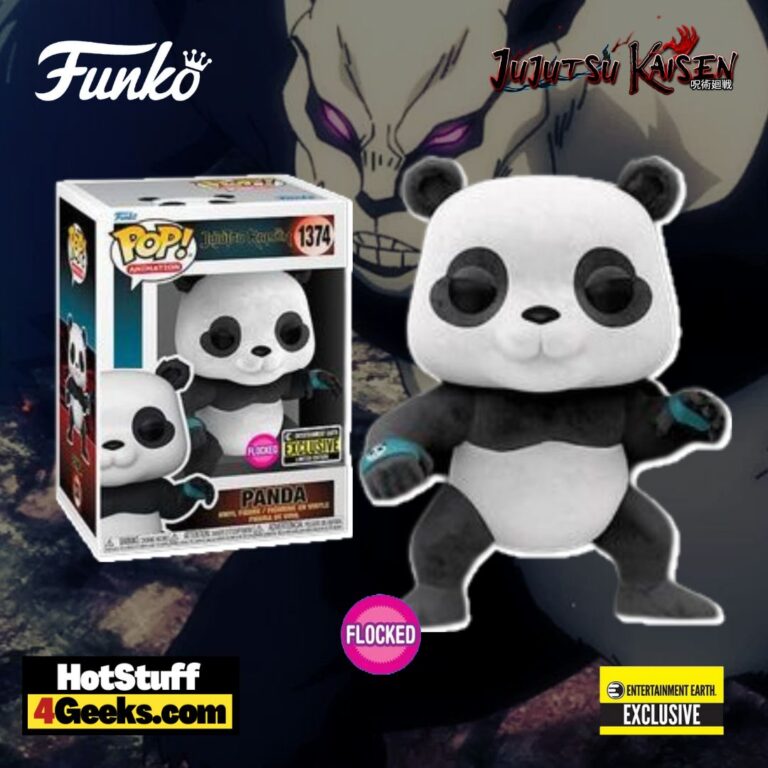 Step into the extraordinary world of Jujutsu Kaisen with the new Funko Pop! Animation: Jujutsu Kaisen: Panda (Flocked) Funko Pop! Vinyl Figure – Entertainment Earth Exclusive. This Entertainment Earth Exclusive is not just another collectible; it's a vibrant embodiment of Panda, the charming Abrupt-Mutation Cursed Corpse we've all grown to love.
The pop figure is now available for pre-order at the links below – click to jump or scroll to continue reading!
Don't let the cute facade fool you. This figure, with its soft, flocked texture, brings to life the incredible strength that makes Panda a standout character.
A change from the conventional, this vinyl figure encapsulates the same surprises and twists that Panda brings to Jujutsu Kaisen.
It's more than just a collectible; it's a celebration of the enchanting and sometimes bewildering world of curses and sorcery that Panda inhabits.
With this figure, you're not just holding a piece of merchandise but a small piece of the Jujutsu Kaisen universe.
So, take a trip down the labyrinth of wonders and witness how Panda, the sentient Cursed Corpse, challenges the norms and captivates hearts.
It's a wild, enthralling journey you won't forget.
The Entertainment Earth Exclusive Jujutsu Kaisen: Panda (Flocked) Funko Pop! can be found at the links below (click to jump!)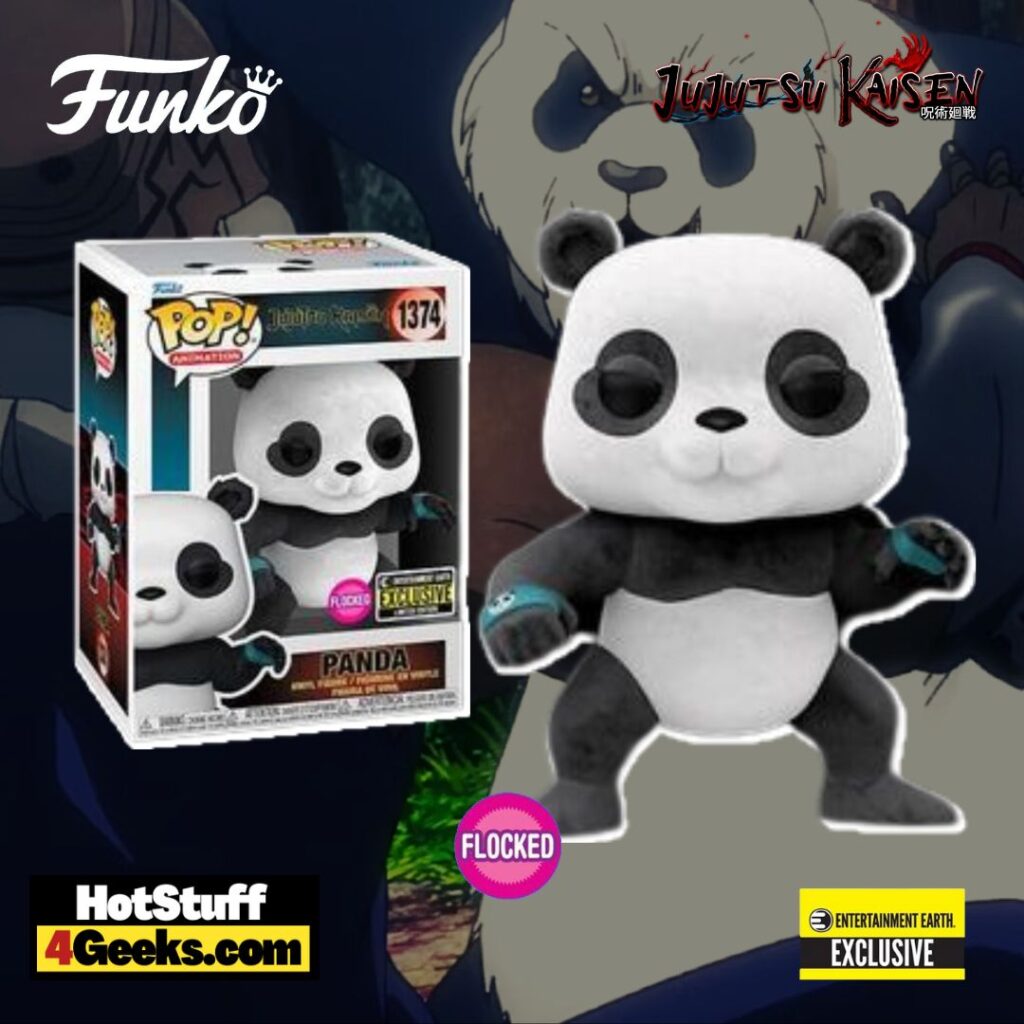 Are you ready to journey through the uncanny world of Jujutsu Kaisen?
If you're already a fan, or even if you're just taking your first steps into this world of curses and sorcery, there's one character you just can't ignore.
His name's Panda, but don't let that mislead you. He's much more than just your average zoo dweller!
Panda breaks the mold in ways you can hardly imagine.
Imagine walking into a new school and being greeted by a talking, upbeat Panda as one of your upperclassmen.
That's exactly the predicament our protagonist, Yuji Itadori, finds himself in at Tokyo Jujutsu High. One glance, and you know this isn't your everyday teddy bear.
Now, in a world teeming with Cursed Spirits and peculiar Jujutsu Sorcerers, you might think a talking panda wouldn't cause much of a stir.
But here's where it gets really interesting.
Panda, you see, isn't just a talking animal; he's an Abrupt-Mutation Cursed Corpse.
This unique status means he's not controlled from afar by a sorcerer but is a fully sentient, self-sustaining entity.
He's even got his own cursed energy, a rarity in Jujutsu Kaisen's universe.
Regarding combat skills, Panda isn't just about cuddly bear hugs.
He's a formidable brawler, possessing impressive strength and power.
But the real game-changer is his ability to change his form. Panda can transform into a gorilla, amplifying his power for those earth-shattering battles.
All of this uniqueness stems from Panda's creator, the principal of Tokyo Jujutsu High, Masamichi Yaga.
Yaga didn't stop at creating a sentient being; he endowed Panda with three cores, further increasing his potential.
These cores are Panda's heart, and by moving them around his body, he can safeguard himself in battle.
Despite his unique status, Panda's not entirely alone.
Yaga has fashioned other cursed corpses, albeit none as advanced as Panda. Yet, they all share that spark of life that makes them more than just puppets.
So, keep your eyes peeled. Who knows what other enigmas we might meet in the world of Jujutsu Kaisen?
As for Panda, he continues to charm and surprise, embodying the series' spirit of unexpected twists and turns, wrapped in a bundle of fur and good-natured humor.
Funko Pop! Animation: Jujutsu Kaisen: Panda (Flocked) Funko Pop! Vinyl Figure – Entertainment Earth Exclusive
Available at:
Starting now, you can receive 10% off in-stock items with my special link at Entertainment Earth!
 Enjoy!
As an Amazon Associate I earn from qualifying purchases
Want more stuff like this?
Get the best viral stories straight into your inbox!
Don't worry, we don't spam