2023 NEW Kaamelott – Arthur Pendragon Funko Pop! Exclusive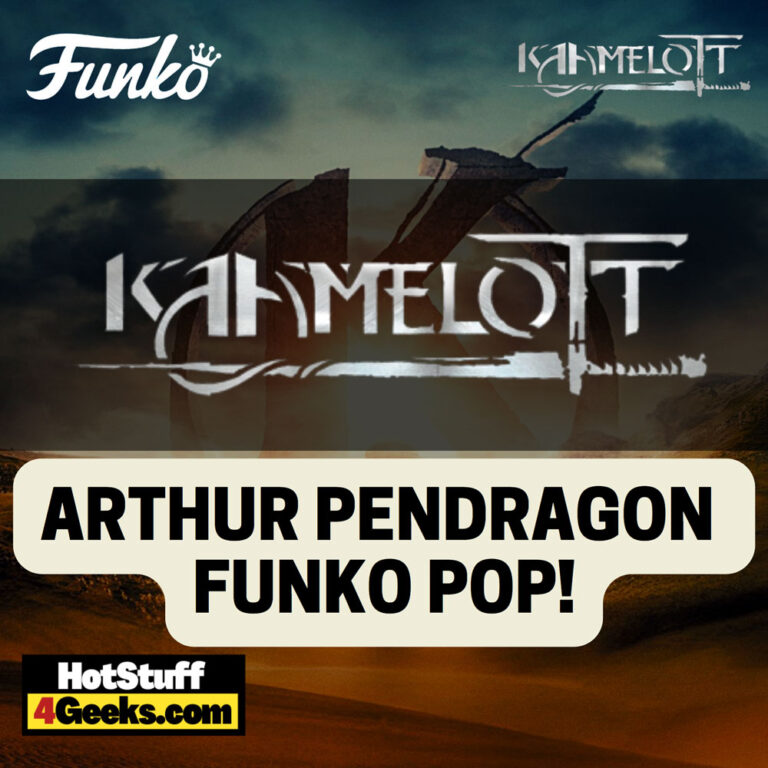 Not official until confirmed.
For those passionate about history, fantasy, and pop culture, there's nothing quite like the thrill of finally getting your hands on a Funko Pop! Televison: Kaamelott – Arthur Pendragon Funko Pop! Vinyl Figure – Exclusive.
This beloved figure from the Kaamelott show is a dream come true for anyone who loves this iconic series.
Based on the character created by Alexandre Astier, this figure captures the essence of King Arthur Pendragon's overconfident but sometimes unreliable leadership and daring heroism.
Its attention to detail makes it an excellent representation of the beloved character's signature costume and weapons straight out of the show.
Whether you're a collector looking to add to your collection or a fan eager to show off your love for Kaamelott, this Funko Pop! figure is the perfect addition.
Display it proudly on your shelf or use it to trade with a friend – either way, it's sure to be an exciting and coveted piece.
The exclusive Arthur Pendragon Funko Pop! is coming soon. There's no release date yet, but stay tuned because I'll update more information in the long run.

Kaamelott is a French television series that centers around the medieval era, specifically the legendary story of King Arthur's court of Camelot.
This hilarious show is full of unexpected twists and turns, creating some truly memorable comic moments. In addition, each episode is full of endearing and often unpredictable characters, making it an exciting and engaging watch.
What sets Kaamelott apart from other shows is its attention to detail and realistic presentation, which creates a believable and immersive world.
The use of contemporary slang phrasing adds more depth to the story, making it even more relatable for modern audiences.
Arthur Pendragon, portrayed by the talented Alexandre Astier, is the iconic figure in this French comedy.
He is a charming yet deeply flawed protagonist who always finds himself in hilariously absurd situations.
As the perplexed King of Britain, Arthur constantly tries to understand his knights and courtiers, and his decisions are often made without much thought or consideration for the consequences.
Despite his flaws, Arthur is a beloved character for viewers worldwide.
His eccentric ways and endearing personality make him an easy character to root for, and his struggles with everyday life in a magical castle create a relatable and humorous storyline.
Starting now, you can receive 10% off in-stock items with my special link at Entertainment Earth!
 Enjoy!
As an Amazon Associate I earn from qualifying purchases
Want more stuff like this?
Get the best viral stories straight into your inbox!
Don't worry, we don't spam