2023 NEW Killer Klowns: Fatso & Baby Klown Funko Pops!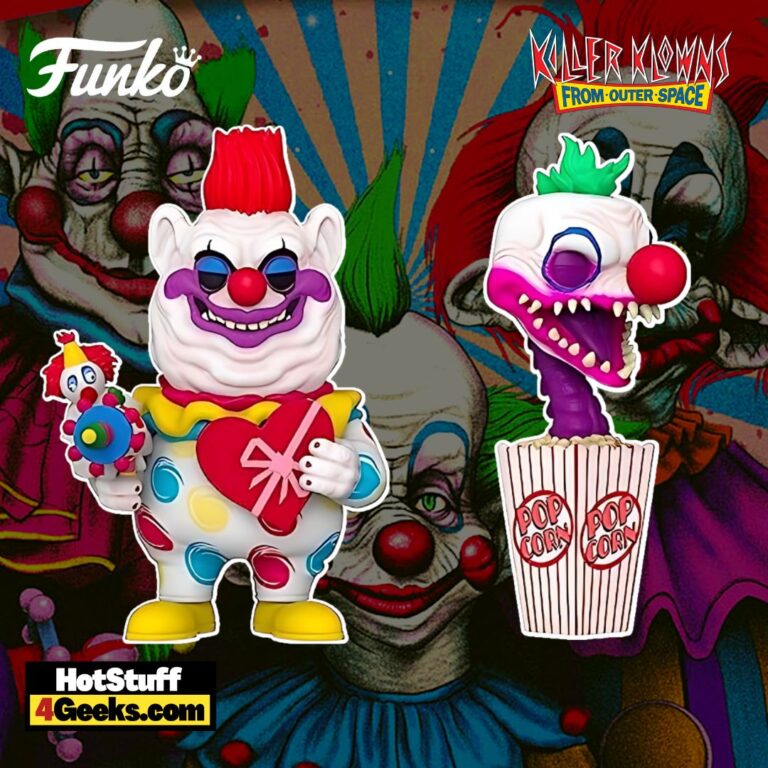 Who could ever forget Fatso and Baby Klown, two of the delightfully sinister characters from the cult classic "Killer Klowns from Outer Space"? They're so offbeat, so uniquely terrifying that they've carved out a space in the annals of horror film history. Thanks to the new Killer Klowns From Outer Space: Fatso & Baby Klown Funko Pops! (2023), you can welcome these characters into your home with a whimsical twist.
To get your hands on this Pop Vinyl Figures, be sure to check out the links I've provided below – click to jump or scroll to continue reading!
Meet Fatso Funko Pop! Vinyl Figure, the corpulent klown with a penchant for humor as broad as his figure.
Despite his bulk, he's an agile creature, as adept at concocting lethal pranks as he is at putting a horrifying spin on balloon animals. Funko wonderfully captures his larger-than-life character, the details impressive enough to incite both giggles and chills.
Then there's Baby Klown Funko Pop! Vinyl Figure, with his large, eerily innocent eyes and a chillingly sinister smile.
He might seem endearing at first glance, but make no mistake, he's equally dangerous as his adult counterparts. The Funko Pop! vinyl figure portrays this lethal incongruity to perfection.
In their distinctive Funko form, Fatso and Baby Klown strike an uncanny balance between cute and creepy.
The collectibles may not emit cotton candy cocoons, but they sure capture the essence of these characters in their brightly colored, innocuously wide-eyed splendor.
Own these figures, and you own a slice of '80s nostalgia, a dash of offbeat horror, and a double dose of Killer Klown madness.
Fatso and Baby Klown Pop! Vinyl Figures ae now available for pre-order and can be found at the links below (click to jump!)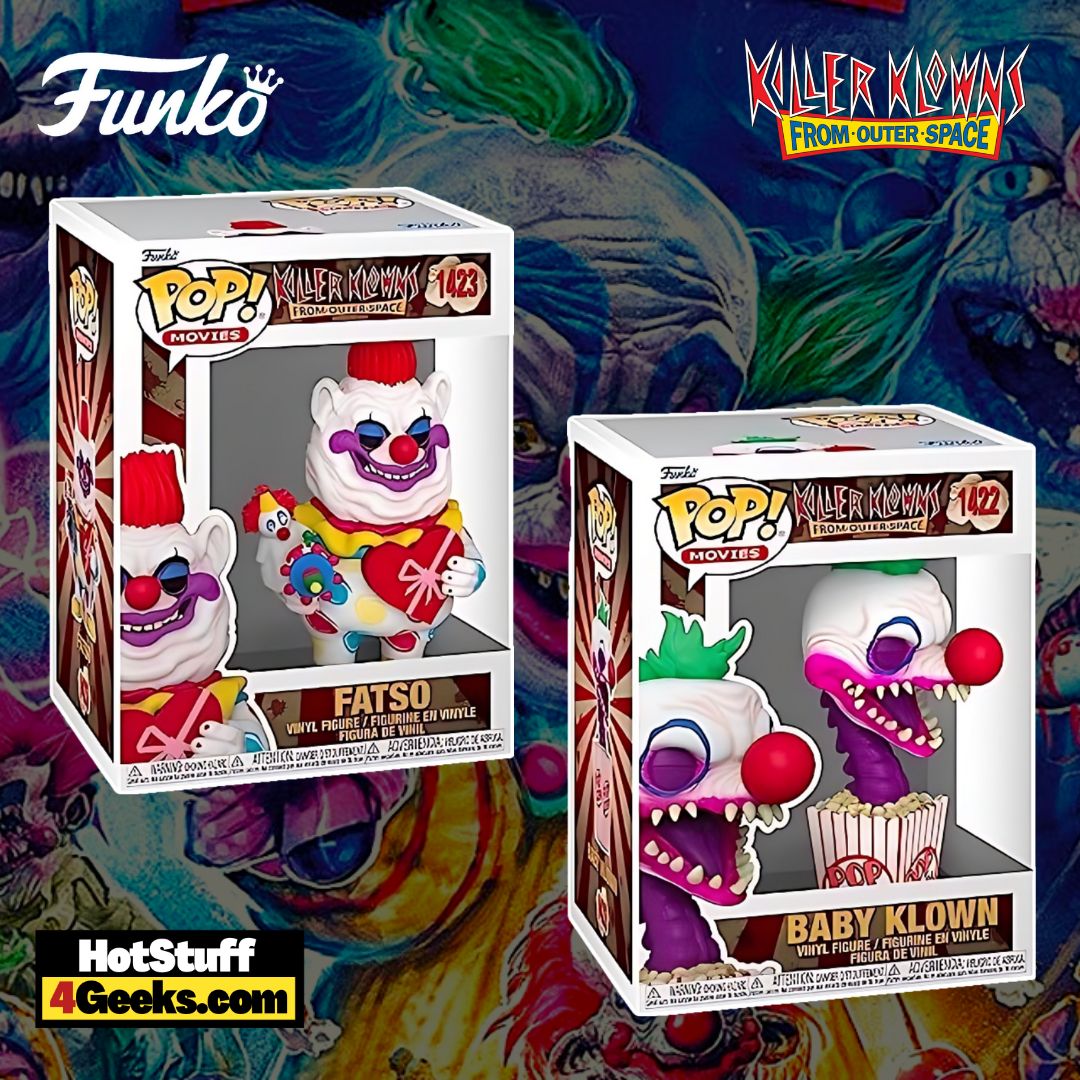 There's a peculiar cinematic gem that's been entertaining audiences for 35 incredible years – "Killer Klowns from Outer Space."
Sounds wacky, right? Buckle up, friends… nope, I mean get ready… because the ride is nothing short of an extra-terrestrial roller coaster.
This brainchild of the Chiodo Brothers is the epitome of '80s B-movie schlock-fests.
Packed with a compelling mix of the ridiculous and horrifying, this movie consistently delivers on its promise – yes, there are killer klowns, and yes, they're from outer space!
It's everything you might imagine with a title like that and then some.
At the heart of the film is the crafty trio of the Chiodo Brothers, who, besides being renowned monster suit maestros and special effects sorcerers, served as the directors, writers, and producers for this uniquely offbeat spectacle.
They created a world where these alien klowns turned residents of Crescent Cove into cotton candy snacks – quite the creative twist on a classic alien invasion narrative, wouldn't you agree?
Despite its off-kilter premise, the movie stands out thanks to its memorable characters.
It cleverly subverts some of the classic tropes – the brave partner isn't the jealous ex, and the damsel in distress isn't a bumbling blonde.
These nuances make the film endearing to audiences who crave a little unpredictability.
Killer Klowns' enduring charm lies in its playful commitment to the theme.
Everything, from their costumes to lethal popcorn guns, is undeniably clown-ish.
This balance of light-heartedness and horror keeps you glued to the screen, all while chuckling nervously.
"Killer Klowns from Outer Space" may not be your conventional blockbuster, but it's a delightful slice of '80s nostalgia that has left a lasting imprint on pop culture.
A testament to the fun and inventive side of filmmaking, it is a cult classic that continues to fascinate viewers with its bizarre charm, even after 35 years.
So, if you're a first-time viewer or a seasoned fan, this unforgettable oddity never fails to surprise, scare, and entertain!
Starting now, you can receive 10% off in-stock items with my special link at Entertainment Earth!
 Enjoy!
As an Amazon Associate I earn from qualifying purchases
Want more stuff like this?
Get the best viral stories straight into your inbox!
Don't worry, we don't spam