2023 NEW Rocks: Lionel Richie Funko Pop! Bringing '82 Back
Funko Pop! Rocks: Lionel Richie Funko Pop! Vinyl Figure (2023 release)
Available at:
Prepare to groove your way back to the iconic '80s with the brand-new Funko Pop! Rocks: Lionel Richie Funko Pop! Vinyl Figure (2023 release). A collectible that pays homage to his legendary 1982 album cover. This mini-masterpiece captures the charm and allure of Lionel Richie at a transformative moment in his career, making it an unmissable addition for both music aficionados and Funko enthusiasts.
To get your hands on this Pop Vinyl Figure, be sure to check out the links I've provided below – click to jump or scroll to continue reading!
The Funko Pop! Rocks: Lionel Richie Figure—A Miniature Ode to an Iconic Album
In 2023, Funko Pop! Rocks decided to immortalize Lionel Richie's 1982 game-changing album in a way only they can: by releasing a vinyl figure that captures the essence, style, and cool factor of that pivotal moment in music history.
Now, we're not talking about just any run-of-the-mill vinyl collectible. This thing is a charismatic homage to Richie's signature look from his seminal album cover.
The level of detail in this vinyl figure is off the charts. From the unmistakable facial features that made women swoon to the iconic clothing style that set fashion trends in the early '80s, this Funko Pop! is as close as you'll get to a miniature Lionel Richie concert.
Don't just think of it as another figure to add to your shelf; it's like a tiny time capsule whisking you back to the era when Lionel Richie went from Commodore to solo superstar.
Let's not overlook the artistry that went into the design. The hair texture, the complexion, the outfit—it's as if someone took a fine-tooth comb to every micro detail.
And don't even get me started on the base! Designed to emulate the album's vibe, it's a nifty little platform that enhances the figure's already overwhelming charm.
This Funko Pop! Rocks Lionel Richie figure, ladies and gentlemen, is the kind of keepsake that does more than just gather dust.
It's practically a mini shrine to a monumental phase in music history, captured in vinyl for perpetuity.
It's the perfect pick for fans and collectors alike, a must-have that lets you groove to an iconic era every time you glance its way.
Lionel Richie Funko Pop! is now available for pre-order at the links below (click to jump!)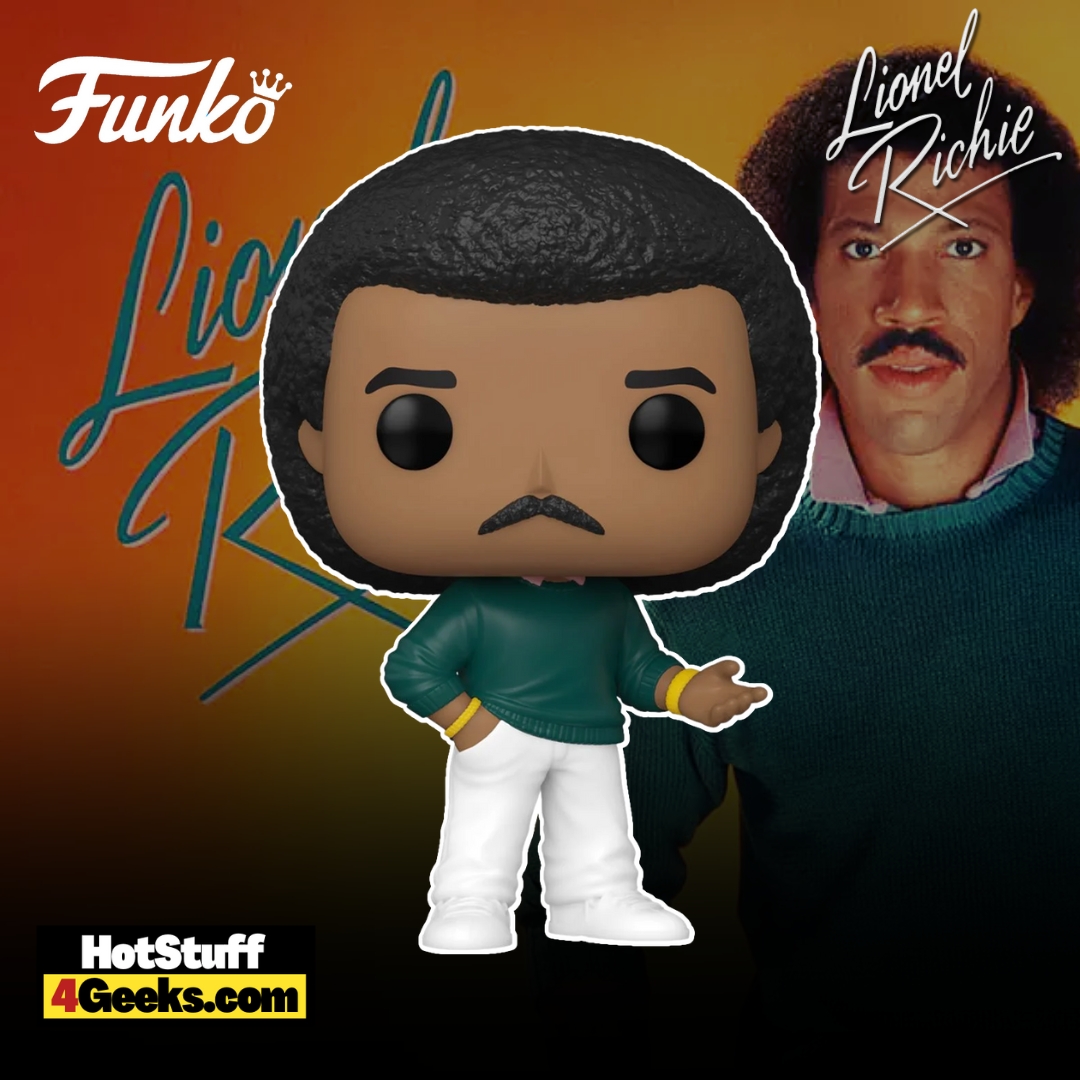 The Unveiling Brilliance of Lionel Richie's Debut Solo Album
In the constellation of music superstars, Lionel Richie crafted an orbital shift when he made his first solo venture in 1982.
Dropping an eponymous album while still a member of the Commodores, Richie catalyzed his already glowing reputation into something of a supernova.
Not just a ripple in the industry, this album became a seismic shift, effectively announcing that Lionel Richie as a solo artist was not just a whim but a musical necessity.
First impressions are often telling, and Richie's debut single, "Truly," said a mouthful.
Climbing charts at breakneck speed, the ballad perched itself at the pinnacle of the Hot 100 list for a fortnight and dominated the Adult Contemporary charts for a month.
It's hard to fathom, but this luscious love song could have also conquered the R&B charts without Marvin Gaye's timeless "Sexual Healing."
The album didn't stop there. Oh, no, siree. "You Are" and "My Love" were not merely chart-toppers but perennial classics that retained the album's buoyancy for a staggering amount of time.
By the numbers, the album was undeniably a colossus, managing to linger on U.S. bestseller lists for a mind-boggling 140 weeks.
Across the pond, despite a modest start, the album was anything but a one-hit wonder.
It climbed, and it climbed until it was proudly sitting in the Top 10.
Besides the earworm melodies and soul-stirring lyrics, the album's guest list added another layer of complexity and richness to the auditory feast.
The legendary Joe Walsh lent his virtuoso guitar skills to "Wandering Stranger," while British synthesizer maven Thomas Dolby also made an unforgettable cameo.
And let's not overlook the dazzling array of backup singers, from Kenny Rogers to a still undiscovered Richard Marx and even tennis legend Jimmy Connors.
A mixed bag of talents? Sure. An incongruous masterpiece? Absolutely.
This album was not just a compilation of songs; it was an anthology of talent, a tapestry of musical nuances, and a palette of emotional colors that spoke volumes.
It was as if Richie had dived into a treasure trove of sounds, themes, and collaborations and emerged with a diamond. An immediate commercial success? Check.
A lasting cultural impact? Double check. A pathway for Lionel Richie to step beyond the Commodores and etch his name into the pantheon of solo greats? The four million copies sold in the U.S. alone shout a resounding "yes."
For Lionel Richie, this first solo album was more than an assertion of independence; it was a love letter to his fans and to the music itself—a message sealed, delivered, and immortalized through its endless spins on turntables and digital playlists around the globe.
Indeed, this debut was nothing short of a magnum opus, laying down the foundation for a solo career that would see no looking back.
As an Amazon Associate I earn from qualifying purchases
Funko Pop! Rocks: Lionel Richie Funko Pop! Vinyl Figure (2023 release)
Available at:
Want more stuff like this?
Get the best viral stories straight into your inbox!
Don't worry, we don't spam