2023 NEW Lizzie McGuire with Monologue Lizzie Funko Pop! A Teenage Dream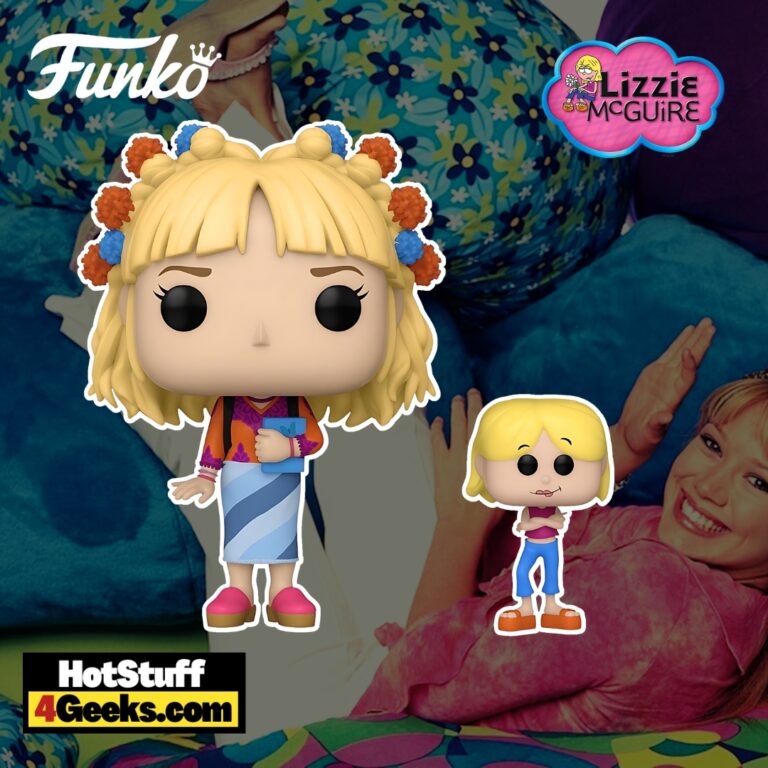 Get ready for a journey down memory lane because we're talking about a little piece of nostalgia that's got our hearts doing somersaults! We're talking about none other than our lovable teen heroine from the early 2000s – Lizzie McGuire, now in the cutest new Funko Pop! Disney 100th Anniversary: Lizzie McGuire with Monologue Lizzie Funko Pop! Vinyl Figure.
To get your hands on this Pop Vinyl Figure at its release, be sure to check out the links I've provided below – click to jump or scroll to continue reading!
Journey into Nostalgia: Lizzie McGuire Revived in Disney's 100th Anniversary Funko Pop! Figure
Remember how Lizzie was always figuring things out, dealing with typical teenage drama, and navigating through the trials of middle school? That's the essence captured in this adorable piece.
This isn't just a figurine; it's Lizzie, in her most honest form – accompanied by her monologue alter-ego.
Remember that animated mini Lizzie, with her sarcastic commentary and relatable inner thoughts?
Yeah, she's here too, both of them together, capturing the duality that made Lizzie McGuire such an iconic character.
In a nutshell, this Funko Pop! is more than just a collectible; it's a little piece of our teenage years, a miniature tribute to the messy, beautiful process of growing up.
And it's got us feeling all nostalgic.
Lizzie McGuire Funko Pop! (Disney's 100 Years of Wonder) can be found for purchase at the links below (click to jump!)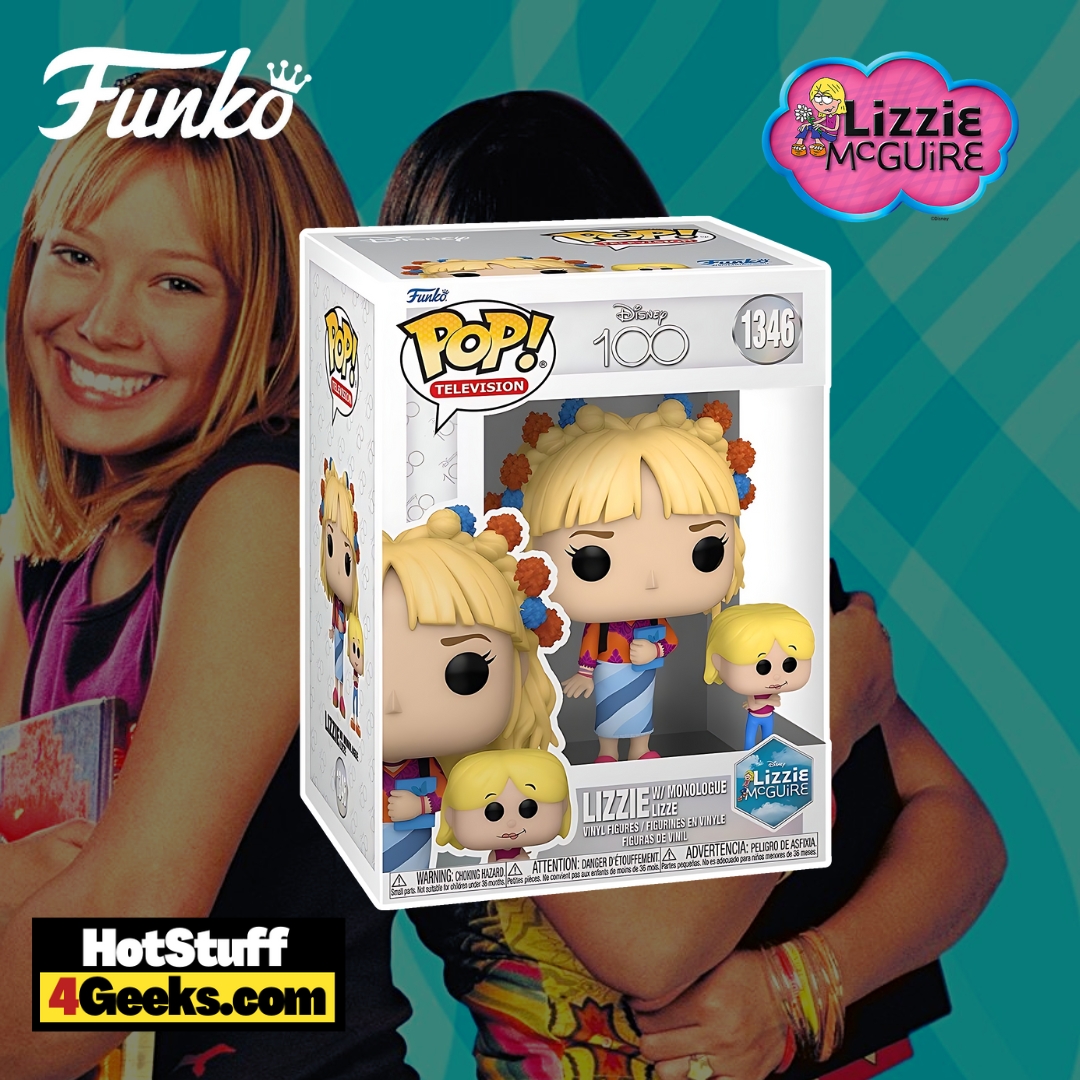 A Timeless Journey of Adolescence: Revisiting the Irresistible Charm of 'Lizzie McGuire
Time certainly flies, doesn't it? It's hard to believe that it's been over two decades since the charming and effervescent Lizzie McGuire first graced our television screens.
For those of you who might not recall, or perhaps for the younger readers who missed out on this pop culture gem, "Lizzie McGuire" was a Disney Channel show that perfectly encapsulated the ups, downs, and sideways zigzags of being a teenager in the early 2000s.
Its charm lay in its authenticity, presenting us with a refreshingly normal protagonist.
The lead character, Lizzie, portrayed with gusto by Hilary Duff, was someone we could all see a bit of ourselves in.
She grappled with the typical teen struggles – school stresses, sibling rivalries, the pangs of first crushes, and a deep yearning for independence.
And she did it all without a magic wand, a secret identity, or an inherited billionaire fortune, which was refreshing!
Lizzie was wonderfully wholesome, and her natural, unfiltered, and oh-so-relatable journey through adolescence made us laugh, cry, and nod in understanding.
A character so relatable makes us think back to our own experiences and sympathize with her struggles, from wrestling with buying her first bra to dealing with feelings of guilt after disobeying her parents.
Remember the movie, too? Okay, it wasn't exactly grounded in reality, but it did feed our wildest teenage dreams – an adventure in Rome, impersonating a pop star, all in the middle of the 8th-grade graduation trip!
When it comes to enduring appeal, "Lizzie McGuire" has it all: nostalgia, relatability, and a heaping dose of early 2000s charm.
It's a delightful stroll down memory lane and a touching reminder of the simple yet profound challenges of growing up.
So, why not dust off those old DVDs, find them on your favorite streaming platform, and take a trip back to your teen years?
Trust me. It'll be worth the trip!
Starting now, you can receive 10% off in-stock items with my special link at Entertainment Earth!
 Enjoy!
As an Amazon Associate I earn from qualifying purchases
Want more stuff like this?
Get the best viral stories straight into your inbox!
Don't worry, we don't spam