2023 NEW Loki: Agent of Asgard Funko Pop! HT Exclusive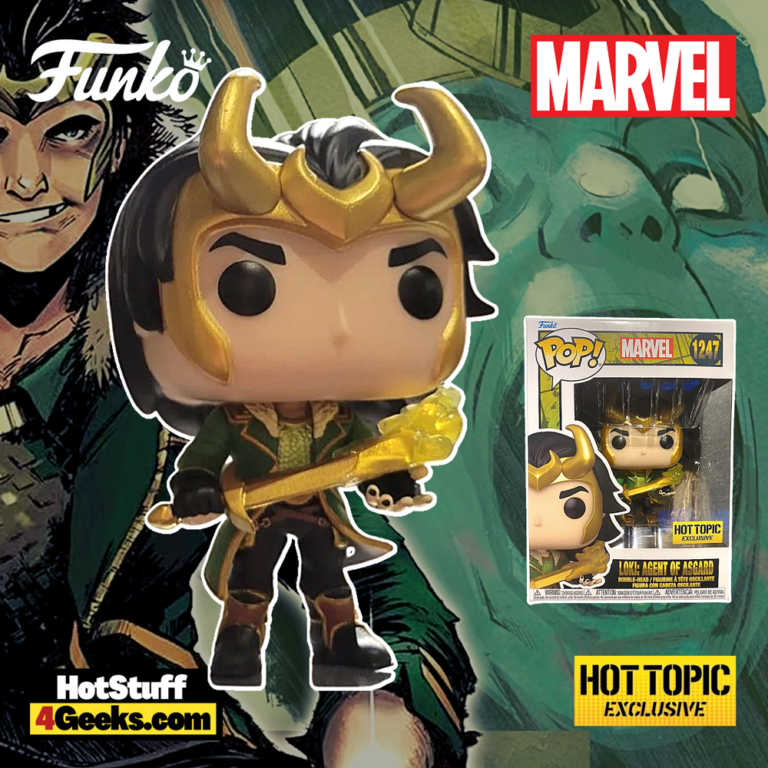 Unleash a bit of mischief and marvel at the latest addition to your collection: the new Funko Pop! Marvel – Loki: Agent of Asgard Funko Pop! Vinyl Figure – Hot Topic Exclusive. This mischievously adorable figure captures the essence of Loki's transformative journey from notorious villain to redemption-seeking antihero.
The pop figure is now available at the links below – click to jump or scroll to continue reading!
With his iconic horned helmet and an air of enigmatic charm, this Pop! Figure God of Mischief is poised to cast a spell on your heart.
Don't be fooled by his cute exterior, though; behind those innocent Funko Pop! eyes lies a complex character grappling with his past and striving to defy expectations.
He's a testament to the power of change and the struggle for identity – a tiny reminder that even gods can have a change of heart.
So, go ahead and welcome this charming yet cunning Agent of Asgard into your Funko family.
With Loki by your side, every day will be a thrilling adventure filled with wit, creativity, and just the right amount of chaos.
Who knows?
He might even teach you a trick or two.
The Hot Topic Exclusive Loki: Agent of Asgard Funko Pop! is now available for order at the links below (click to jump!)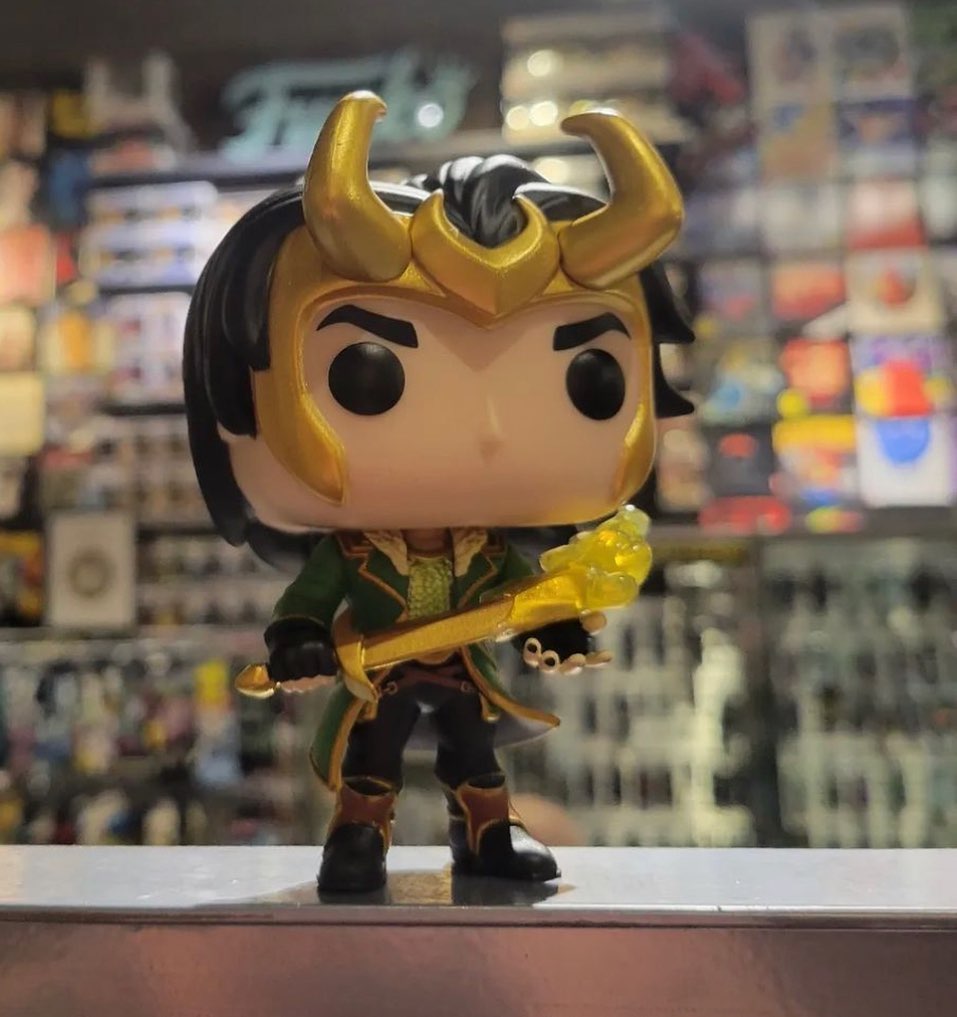 The God of Mischief, Loki, has long been a renowned antagonist in the Marvel Universe.
As Thor's adopted brother, he wreaked havoc in Asgard and beyond, leaving chaos in his wake.
However, in the pages of Loki: Agent of Asgard, we see a different side of this enigmatic character as he embarks on a journey of redemption and self-discovery.
Loki's transformation began when he met his demise at the hands of the Void. Cunning as ever, he managed to cheat death and reincarnate as a child in Paris.
This younger version of Loki, burdened by memories of his past misdeeds, strove to create a new identity for himself, one that was free from villainy.
His quest for redemption even led him to join forces with the Silver Surfer to resurrect his brother, Thor.
As Loki grew older, he became a member of the Young Avengers and reclaimed his full trickster potential with the help of Wiccan.
Tasked by the All-Mother to protect Midgard, Loki teamed up with the human Verity Willis and faced his most formidable adversary yet: King Loki, a sinister future version of himself.
Throughout Loki: Agent of Asgard, Loki's greatest struggle is reconciling his past with his aspirations to become a hero. The series expertly balances humor, emotion, and the ever-present question: can the God of Mischief truly change his ways?
Despite being entwined with numerous crossover events, the series uses these connections to enhance its storytelling. Each event exposes different facets of Loki's character, adding depth and complexity to his journey.
Ewing and Garbett's creative collaboration brings a perfect blend of wit, comedic timing, and emotional resonance to this timeless tale.
Revisiting Loki: Agent of Asgard is an opportunity to explore the power of change and self-discovery through the eyes of the Marvel Universe's most enigmatic antihero.
This series is best appreciated after experiencing Gillen's Journey into Mystery and Young Avengers, as it serves as a reminder of Loki's complex and evolving journey.
Loki: Agent of Asgard remains a captivating and timeless exploration of redemption, identity, and the ever-evolving nature of the Marvel Universe's most enigmatic antihero.
As fans continue to celebrate this classic series, they can now bring home a piece of the God of Mischief's journey with the new Loki: Agent of Asgard Funko Pop!
This collectible not only commemorates Loki's struggle for transformation but also serves as a reminder of the complex and unpredictable character that has captured our imagination.
So, whether you're a longtime Loki fan or new to his adventures, don't miss the chance to revisit his epic journey and add the Loki: Agent of Asgard Funko Pop! to your collection.
As an Amazon Associate I earn from qualifying purchases
Want more stuff like this?
Get the best viral stories straight into your inbox!
Don't worry, we don't spam