2023 NEW Maleficent Diamond Glitter Funko Pop! Target Con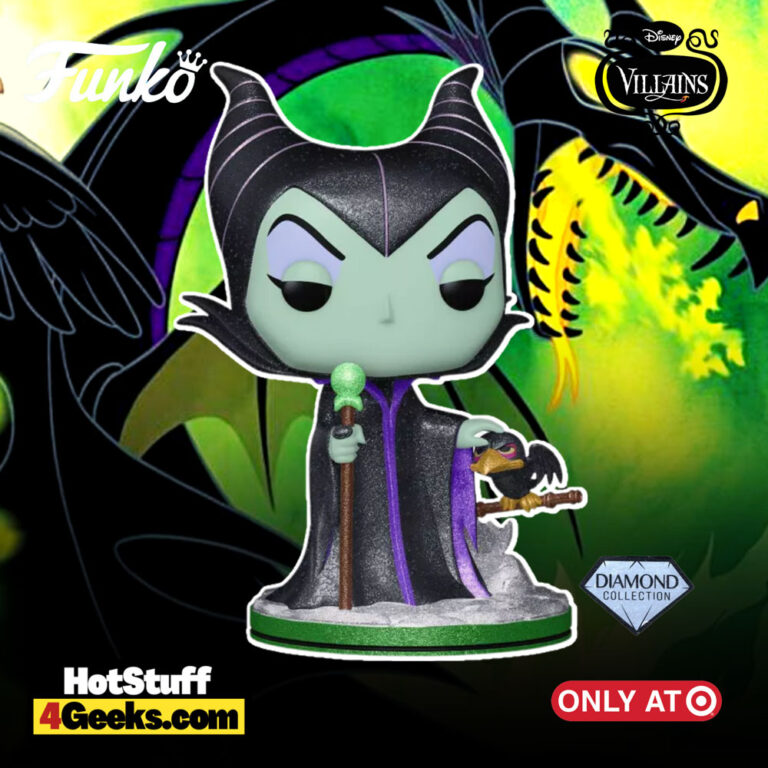 The iconic imagery of Disney's most notorious villain, Maleficent, is perfectly captured in the new Funko POP! Disney Villains: Maleficent Diamond Glitter Funko Pop! Vinyl Figure – Target-Con 2023 exclusive
The pop figure is releasing today at 2.30 AM CST at the links below – click to jump or scroll to continue reading!
Introducing the Disney Villains Maleficent Diamond Glitter Funko Pop—the newest villain to join the villainous pantheon!
From the Sleeping Beauty-inspired design to the metallic glitter sparkle coating her wicked cape, this collectible shines its mischievousness in every detail.
It's a must-have for any fan of Maleficent or Funko Pop looking for a commanding addition to their collection.
Imagine all that gleaming bling when it's placed in your display case!
Whether you're joining Maleficent in carrying out her evil plan or simply adding an eye-catching display piece to your décor, this iconic Pop figurine is sure to astound and delight.
Target-Con 2023 exclusive Maleficent Diamond Glitter Funko Pop! can be found at the links below (click to jump!)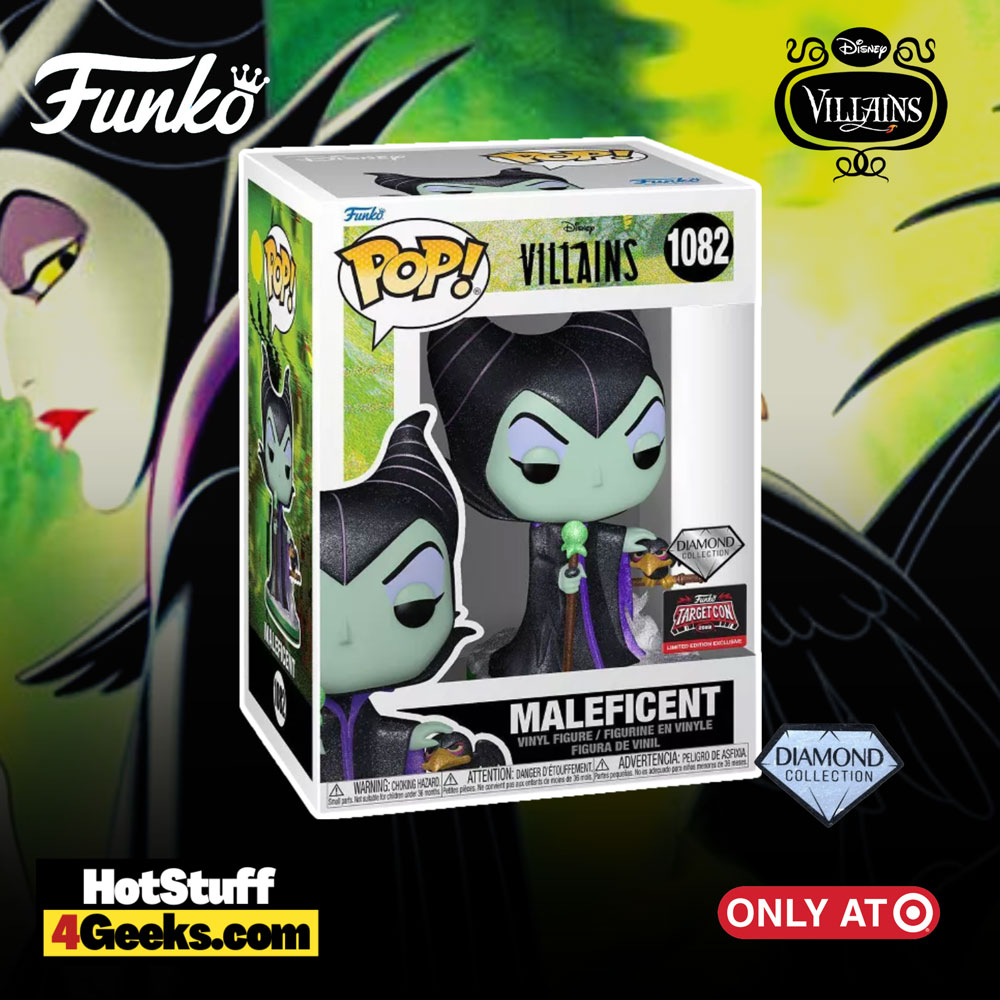 Once upon a time, in a magical kingdom far, far away, a Disney villain stood out among the rest – the one and only Maleficent.
With her iconic horns and wicked cackle, Maleficent has become a household name and a beloved character for Disney fans and non-fans.
Maleficent first appeared in the classic 1959 film Sleeping Beauty, where she cursed Princess Aurora to prick her finger on the spindle of a spinning wheel and fall into a deep sleep on her sixteenth birthday.
Her sinister laughter and commanding presence stole the show, and she quickly became one of the most iconic villains in Disney's history.
Unlike other villains who may have a tragic backstory or a misguided sense of justice, Maleficent revels in her evilness.
Maleficent is known for her cunning, malice, and commanding presence. She is a powerful sorceress who can transform herself into a dragon and cast devastating spells.
Maleficent is also fiercely independent and often acts on her own, without the help of henchmen or other minions. She is a proud and regal figure, and her charisma is undeniable.
One of the most exciting things about Maleficent is that she is not motivated by greed or a desire for power. Instead, she is driven by a sense of injustice and a passion for revenge.
In "Sleeping Beauty," Maleficent is not invited to Princess Aurora's christening, and she takes this snub as a personal insult. So she decides to curse the baby, dooming her to die on her sixteenth birthday.
Maleficent's motivation is not to conquer the kingdom or acquire wealth but to get revenge on those who have wronged her.
Her confidence and power make her terrifying and alluring, which is why she's such a compelling character.
Maleficent has also had a resurgence in popularity, thanks to the 2014 live-action film Maleficent, starring Angelina Jolie.
The film offered a new perspective on the villain, exploring her backstory and humanizing her in a way that had never been done before.
The film retold the story of "Sleeping Beauty" from Maleficent's perspective, giving her a more sympathetic backstory and a more complex personality.
The film was a commercial success and spawned a sequel, "Maleficent: Mistress of Evil," in 2019.
But Maleficent isn't just a character in films and cartoons.
She's become a cultural phenomenon, inspiring everything from makeup tutorials to cosplay costumes.
Her iconic horns and flowing black robes have become a staple at Halloween parties and conventions around the world.
Starting now, you can receive 10% off in-stock items with my special link at Entertainment Earth!
 Enjoy!
As an Amazon Associate I earn from qualifying purchases
Want more stuff like this?
Get the best viral stories straight into your inbox!
Don't worry, we don't spam