2023 NEW Marvel's Secret Invasion: Gravik Funko Pop!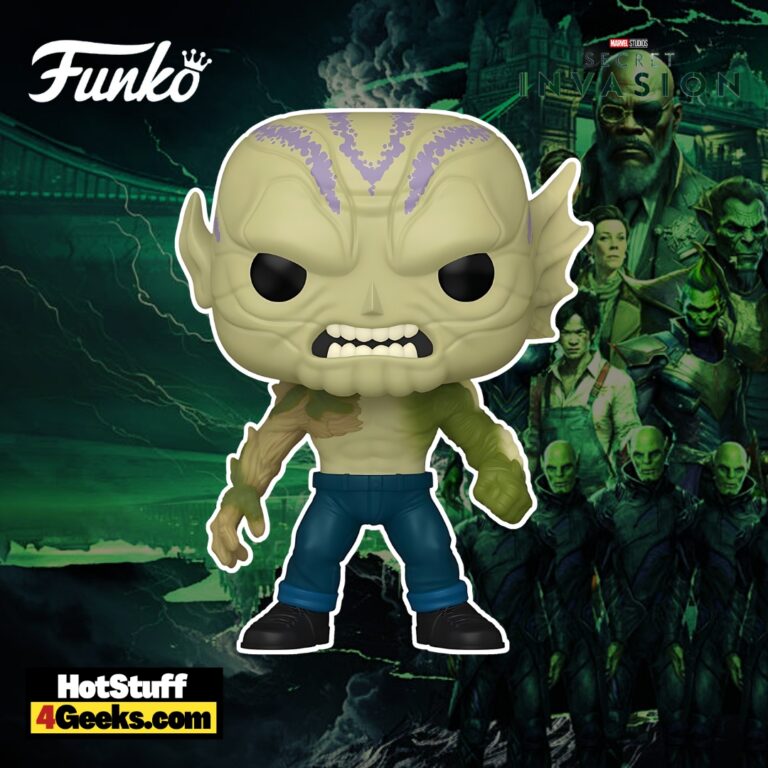 Attention, Marvel enthusiasts! Your collection's next standout addition has landed, inspired by the mesmerizing saga of Secret Invasion. A tangible testament to the character's layered persona, the new Funko Pop! Marvel's Secret Invasion: Gravik Funko Pop! Vinyl Figure is finally here.
To get your hands on this Pop Vinyl Figure, be sure to check out the links I've provided below – click to jump or scroll to continue reading!
Marveling at the New Arrival: Gravik Funko Pop! from Marvel's Secret Invasion
Every detail of this remarkable piece breathes life into Gravik, the fierce Skrull General from Secret Invasion.
It captures his steadfast resolve, the glimmer of vengeance in his eyes, and the intricate design of his military attire.
What a fantastic way to commemorate Gravik's pivotal role in the intergalactic saga!
The vinyl figure is a bold interpretation of Gravik's likeness, exuding the same gritty presence the character has in the series.
So, if you've been eagerly waiting for memorabilia of Marvel's Secret Invasion that centers around Gravik, this Funko Pop! is definitely the one for you.
It's not just about adding another item to your collection; it's about embracing the dynamism of this complex character!
The Gravik Funko Pop! from Marvel's Secret Invasion is now available for pre-order at the links below (click to jump!)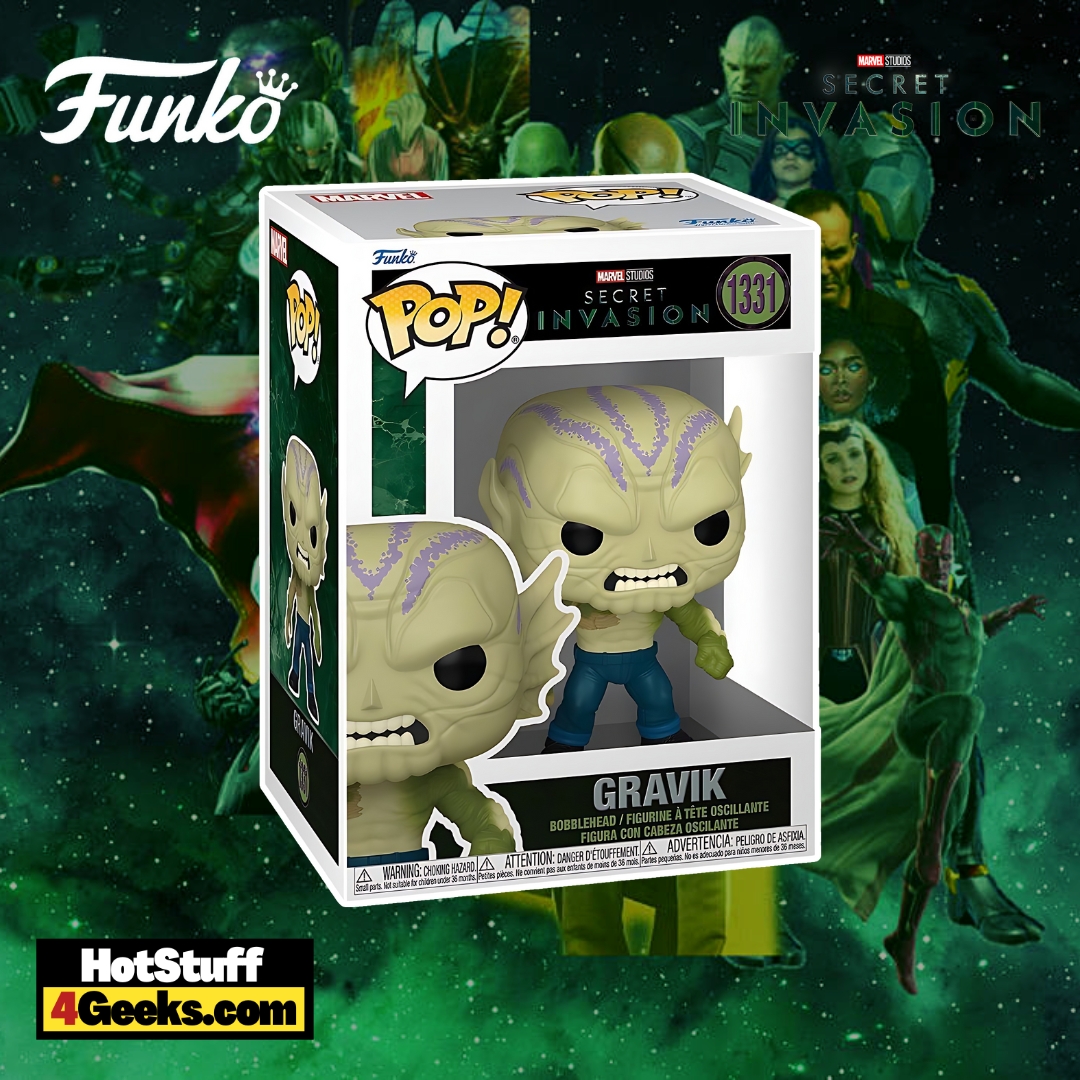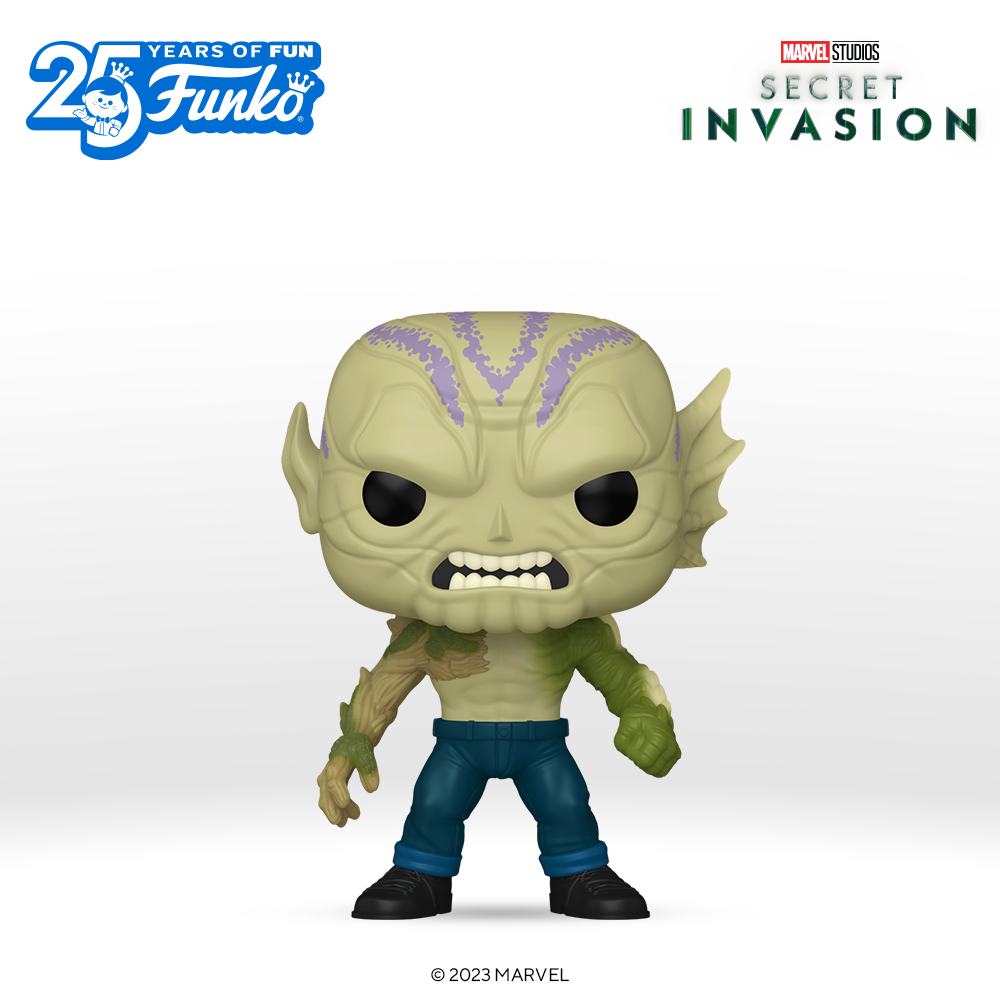 Unraveling the Intricacies of Gravik: The Unorthodox Villain of "Secret Invasion"
In Marvel's sprawling universe of heroes and villains, the latest character to keep us glued to our screens is none other than Gravik from "Secret Invasion."
Gravik, brought to life with a remarkable performance by Kingsley Ben-Adir, undeniably possesses a unique charm. This charm manifests not as charisma but as a peculiar form of dread and anticipation.
Gravik has the rare capability of making us crave his on-screen appearances while also dreading his ruthless actions.
This duality establishes him as an outstanding antagonist, a force that cannot be easily forgotten.
He's not just another villain in the long line of MCU antagonists; Gravik leaves a mark and incites emotions that no MCU villain has managed to do quite like him.
"Secret Invasion" wasted no time presenting Gravik as an immediate and insurmountable threat.
His initial terrorist attack, his effortless elimination of a beloved character from the MCU, and his tireless pursuit of dominance set the tone for what was to come.
And the series only gained momentum from there, as Gravik's quest for power grew exponentially, unsettling both the characters in the series and us, the audience.
Not only does Gravik command our attention, but his backstory also provides the groundwork for understanding his motives.
Born from the debris of the Kree/Skrull War, Gravik's story is about loss and abandonment.
He was orphaned as a child when his planet was destroyed, and the promise of a new beginning made by Nick Fury and Captain Marvel was never truly fulfilled.
The result? He is a deeply wounded character driven by an unrelenting desire to find a home for his people.
Gravik's actions, while ruthless and deplorable, are rooted in a history of betrayal and loss.
This complexity makes him an alluring character, someone who, despite his monstrous deeds, retains a sliver of relatability.
This depth of character isn't just restricted to Gravik's backstory but extends to his actions as well.
When Gravik took out two significant characters from the MCU, it wasn't just a cheap thrill.
It was a calculated move meant to instill fear and reinforce his status as an adversary that shouldn't be taken lightly.
The genius of Gravik's character isn't just in the writing but also in Kingsley Ben-Adir's phenomenal portrayal.
Each appearance of Gravik on screen is electrifying, and Ben-Adir's performance holds us captive.
His nuanced performance brings out Gravik's calculated coldness and unpredictability, all while keeping his tragic backstory simmering beneath the surface.
In the realm of the Marvel Cinematic Universe, Gravik brings an unusual villainy that we've rarely seen before.
His actions are cruel, and his methods are chilling, but the underlying motives are rooted in a twisted sense of justice.
With just two more episodes left in 'Secret Invasion,' we wait with bated breath for what Gravik will do next.
His presence has added a unique layer to the MCU that will resonate long after the series ends.
Funko Pop! Marvel's Secret Invasion: Gravik Funko Pop! Vinyl Figure
Available at:
Starting now, you can receive 10% off in-stock items with my special link at Entertainment Earth!
 Enjoy!
As an Amazon Associate I earn from qualifying purchases
Want more stuff like this?
Get the best viral stories straight into your inbox!
Don't worry, we don't spam