2023 NEW MHA: Fumikage Tokoyami Glow Funko Pop! AAA Excl.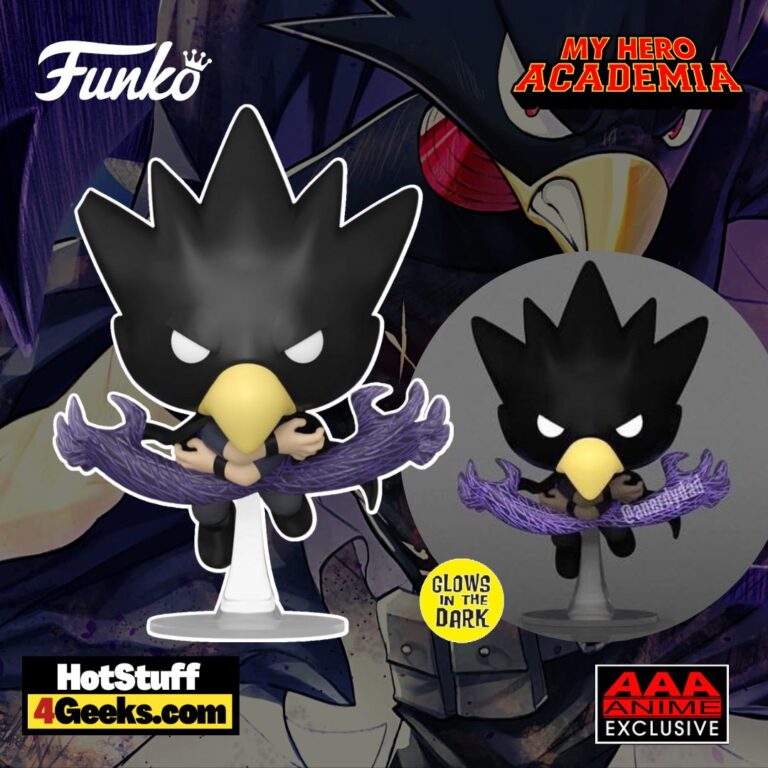 Step into the captivating world of My Hero Academia with the unique Funko Pop! Animation: My Hero Academia: Fumikage Tokoyami Glow-In-The-Dark (GITD) Funko Pop! Vinyl Figure – AAA Anime Exclusive. Now, isn't that a mouthful? This exclusive collectible isn't just another vinyl figure – it's a vibrant celebration of Tokoyami's multi-layered character in all his bird-headed, shadow-emitting glory.
The pop figure is now available for pre-order at the links below – click to jump or scroll to continue reading!
You'll love how the figure encapsulates Tokoyami's distinct aesthetic.
His avian features glow ominously in the dark, mirroring his quirk, Dark Shadow. The darkness around him takes on a life of its own, much like in the anime.
It's an eerie yet exciting reflection of his persona, connecting you to the dark mysteries surrounding him in the series.
There's more than meets the eye with Tokoyami, and this Funko Pop! perfectly embodies this complexity.
Holding it in your hand, you'll feel a part of the intrigue, excitement, and wonder that makes My Hero Academia such a thrilling journey.
So, go ahead, invite the enigmatic Fumikage Tokoyami into your collection, and let the adventure unfold!
The AAA Anime Exclusive Fumikage Tokoyami Glow-In-The-Dark (GITD) Funko Pop! can be found at the links below (click to jump!)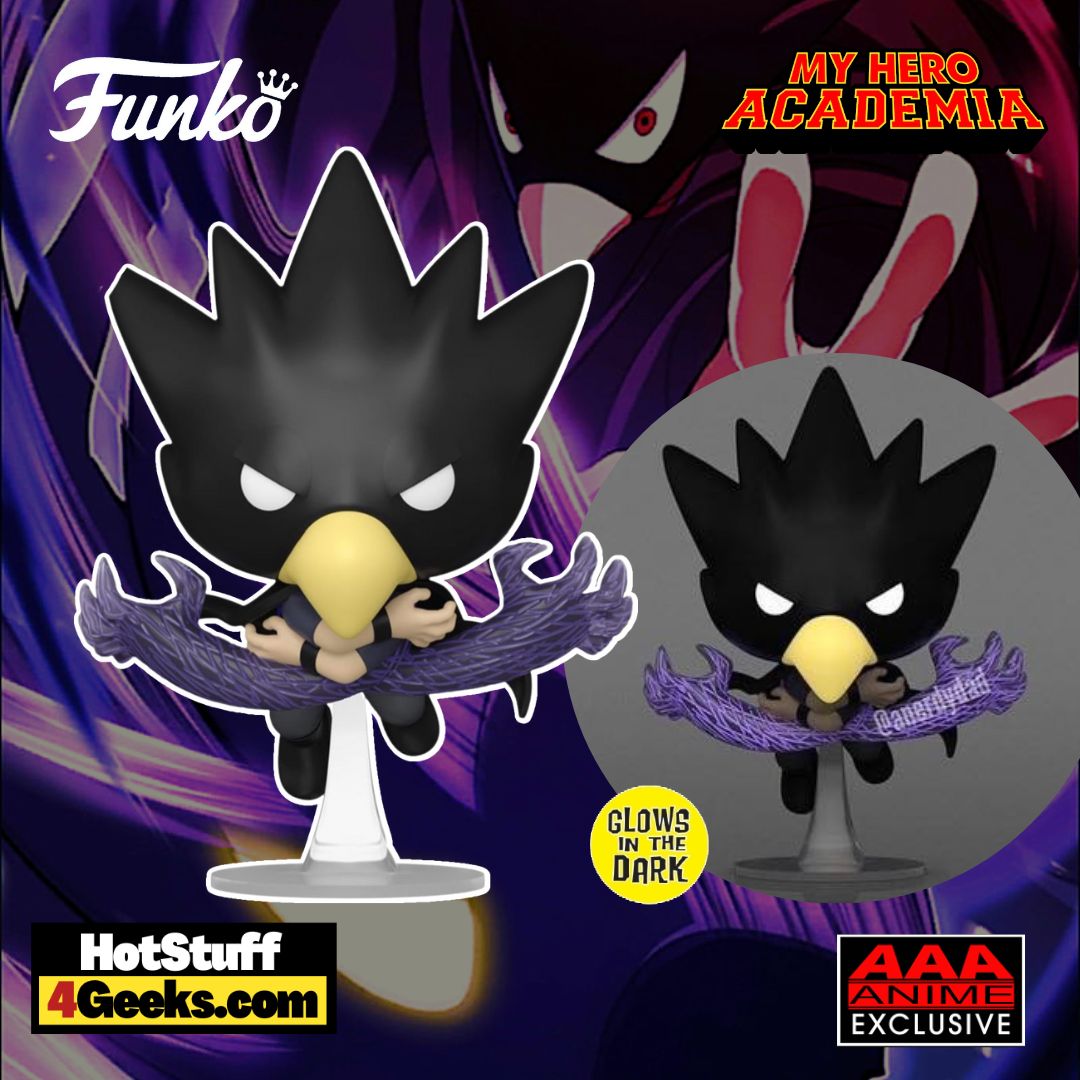 When you delve into the fascinating universe of My Hero Academia, one character that's bound to capture your imagination is Fumikage Tokoyami.
Tokoyami's character stands out in a world already bursting at the seams with extraordinary heroes with his unique bird-head appearance and the captivating enigma of Dark Shadow.
Some of you may wonder about Tokoyami's bird-like characteristics and how they tie in with his quirk, Dark Shadow. Well, the connection isn't as direct as one might assume.
Tokoyami's avian attributes are a mutation, separate from his emitter-type quirk, Dark Shadow.
This divergence is intriguing, presenting a multi-layered mystery that invites us all to dig deeper into his persona.
In the world of My Hero Academia, quirks are typically inherited.
This makes us question whether Tokoyami's unique features result from some avian quirk passed down through his lineage.
However, as of now, we haven't been introduced to his parents or seen them, leaving this theory unverified.
Some might propose that Tokoyami's appearance altered after acquiring Dark Shadow.
But we can debunk this assumption, as we see a young Tokoyami, in a heart-warming manga panel, joyously sliding down a slide with his bird head, signifying he was born with this mutation.
Beyond the genetic rationale, Tokoyami's design seems to fit his persona.
His reserved nature and fascination with the occult and dark fantasy mirror his intriguing exterior.
The bird-head design makes him distinct, giving him a unique spot among his peers.
In conclusion, Fumikage Tokoyami serves as a beautiful embodiment of the strange and intriguing world of My Hero Academia.
His distinctive appearance and layered quirk mechanism add an appealing depth to his character, making him a firm favorite amongst fans.
Let's keep our eyes peeled for more revelations about this fascinating character in future manga and anime installments!
Starting now, you can receive 10% off in-stock items with my special link at Entertainment Earth!
 Enjoy!
As an Amazon Associate I earn from qualifying purchases
Want more stuff like this?
Get the best viral stories straight into your inbox!
Don't worry, we don't spam