2023 NEW MHA Himiko Toga (with Sushi) Funko Pop! Exclusive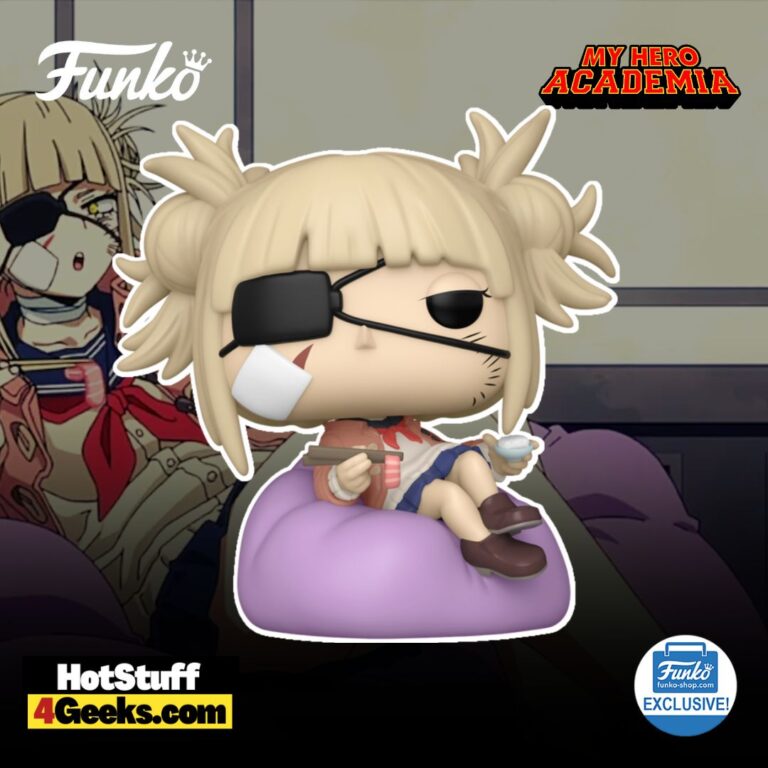 Embodying the captivating spirit of the new Funko Pop! Animation: My Hero Academia – Himiko Toga (with Sushi) Funko Pop! Vinyl Figure – Funko Shop Exclusive showcases the grit of this exceptional villain. Despite her injuries, Toga, a vital part of the League of Villains, is never one to back down from a fight, and this Funko Pop! truly encapsulates that spirit.
Himiko Toga releases today at 9:30 AM PT at Funko Shop (available now at Funko eBay Shop)! To get your hands on this Pop Vinyl Figure at its release, be sure to check out the links I've provided below – click to jump or scroll to continue reading!

Embracing Chaos: The Exclusive Himiko Toga Funko Pop! – A Vivid Testament to Unyielding Villainy
Her Transform quirk lets her take on any identity she chooses, creating a complex puzzle of personas that keeps you guessing – what's her next move?
With her battle-worn appearance, this Funko Pop! version is a vivid reminder of her fierce determination and ceaseless resilience.
Add this to your collection and see how it elevates your My Hero Academia assortment.
Whether she's taking a sushi break or preparing for her next battle, this Pop! Himiko Toga is an outstanding tribute to a character who redefines what it means to be a villain.
Despite the chaos, she's always composed, always ready.
Quite a paradox, don't you think?
The Funko Shop Exclusive Himiko Toga (with Sushi) Funko Pop! can be found at the links below (click to jump!)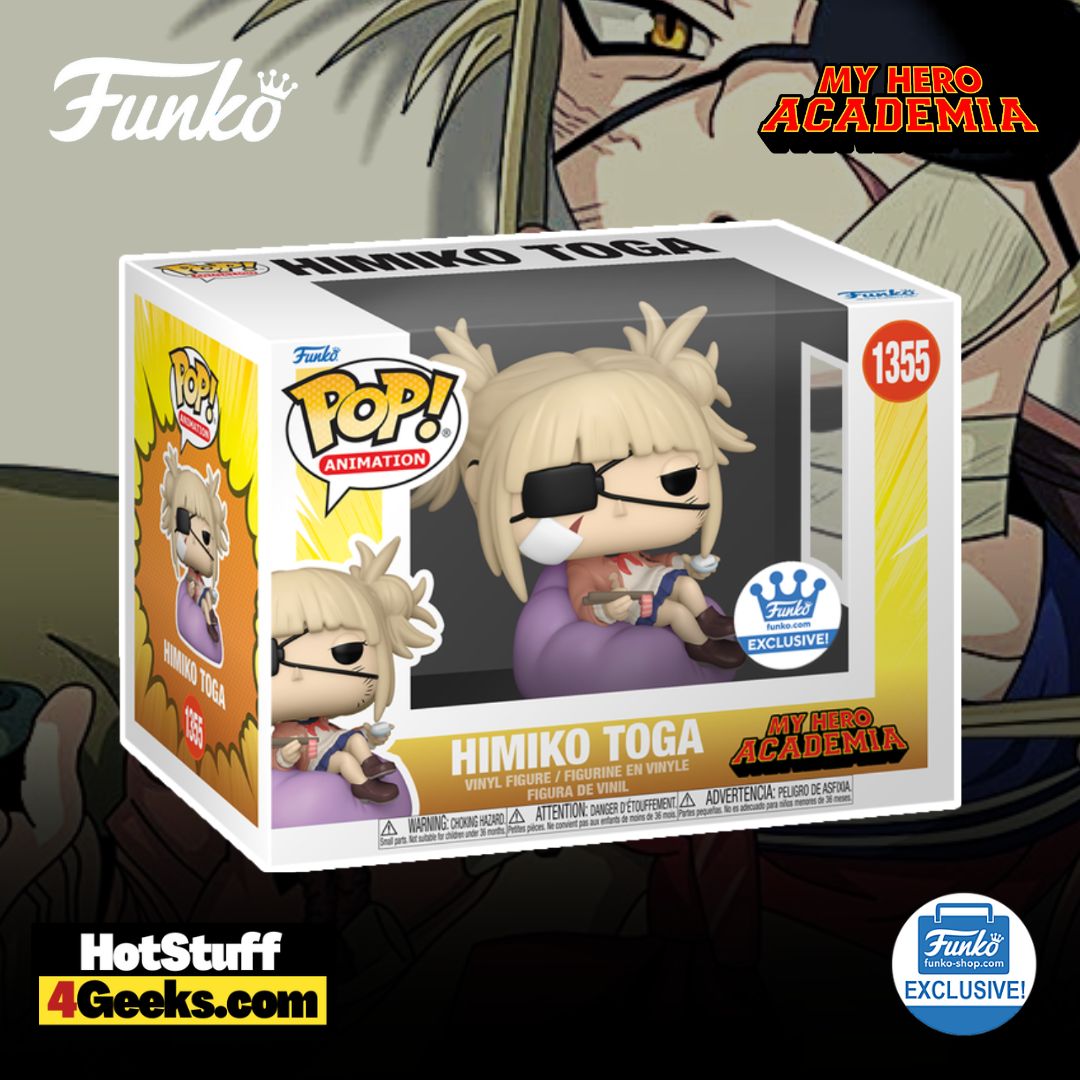 Beyond Villainy: Himiko Toga – An Enigmatic Paradox of Love, Resilience, and Ruthlessness in My Hero Academia
Himiko Toga, an iconic character from the popular manga and anime series My Hero Academia, has secured her place in the hearts of fans worldwide.
Why, you ask?
Her fascinating blend of whimsical mischief, alarming ruthlessness, and sheer unpredictability catches us all off-guard.
She's no ordinary villain; she's a complex enigma wrapped in a delightful paradox, and we're here to unravel it.
Her charisma lies in her dichotomy.
Like a coin with two faces, she combines a chilling thirst for blood with an endearing, almost childlike innocence.
She's not just a villain; she's a victim of her circumstances.
Her transformation into a member of the League of Villains roots back to her childhood fascination with blood, an intrigue intertwined with her unique Quirk, Transform.
The essence of her character isn't her strength but her depth.
The way she sees love is quite extraordinary.
Love for Toga is an intimate identity shift, a manifestation of her Quirk.
When she loves, she desires to become the object of her affection, literally.
This perspective takes a dramatic turn in the Final War arc when she confesses her feelings to Izuku Midoriya (Deku), only to face rejection.
The rejection isn't the end; it fuels her determination, leading her to employ her powers with a vengeance.
It's captivating to watch as she transforms into various characters using her Quirk, proving her resilience.
However, despite her dangerous abilities and terrifying resolve, the heroes of My Hero Academia seek to capture and reform her, not kill her.
To conclude, Himiko Toga is more than a villain.
She's a testament to the series' incredible storytelling, where characters are not merely black or white.
In Toga, we see shades of gray, a testament to the human condition, making her a character we can't help but be intrigued by.
Check out more Hero Academia (MHA) Funko Pops! Wave 2023 HERE!
Funko Pop! Animation: My Hero Academia – Himiko Toga (with Sushi) Funko Pop! Vinyl Figure – Funko Shop Exclusive
Available at:
Starting now, you can receive 10% off in-stock items with my special link at Entertainment Earth!
 Enjoy!
As an Amazon Associate I earn from qualifying purchases
Want more stuff like this?
Get the best viral stories straight into your inbox!
Don't worry, we don't spam