2023 NEW MHA: Izuku Midoriya Glow Funko Pop! PX Exclusive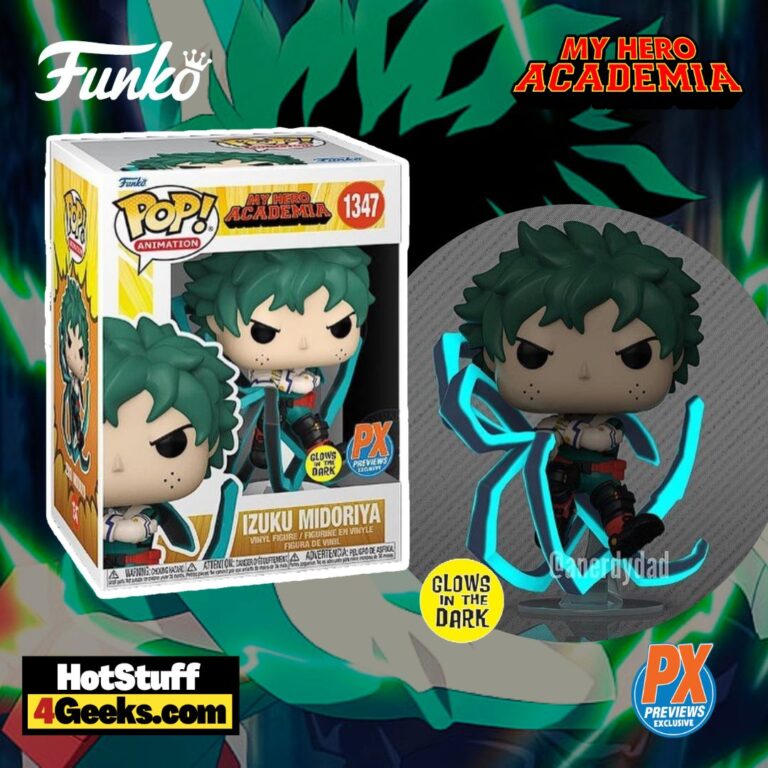 Here's something special for you – The new Funko Pop! Animation: My Hero Academia: Izuku Midoriya Glow-In-The-Dark (GITD) Funko Pop! Vinyl Figure – PX Exclusive. It's not just a collectible; it's a vibrant embodiment of our beloved Deku's spirit.
The pop figure is now available for pre-order at the links below – click to jump or scroll to continue reading!
Just like Izuku himself, this figure might look unassuming at first, but there's more to it than meets the eye. The regular attire, the freckled face, and the signature red shoes – it's all quintessential Deku.
But wait until the lights go out! Much like our Hero rising from the ashes in the darkest times, this figure springs to life, glowing radiantly.
This special edition echoes Deku's journey in "My Hero Academia," encapsulating the struggles and eventual triumph over adversity.
The glowing feature signifies the One For All quirk passed on to him by All Might, illuminating even the darkest corners with its radiance, mirroring his inherent desire to become a beacon of hope in a world teetering on edge.
In essence, this Funko Pop! is more than just a figure. It's a representation of Deku's indomitable spirit. If you're a fan of "My Hero Academia," it's an essential piece to have.
Happy collecting!
The PX Exclusive Izuku Midoriya (Green Lightning) Glow-In-The-Dark (GITD) Funko Pop! can be found at the links below (click to jump!)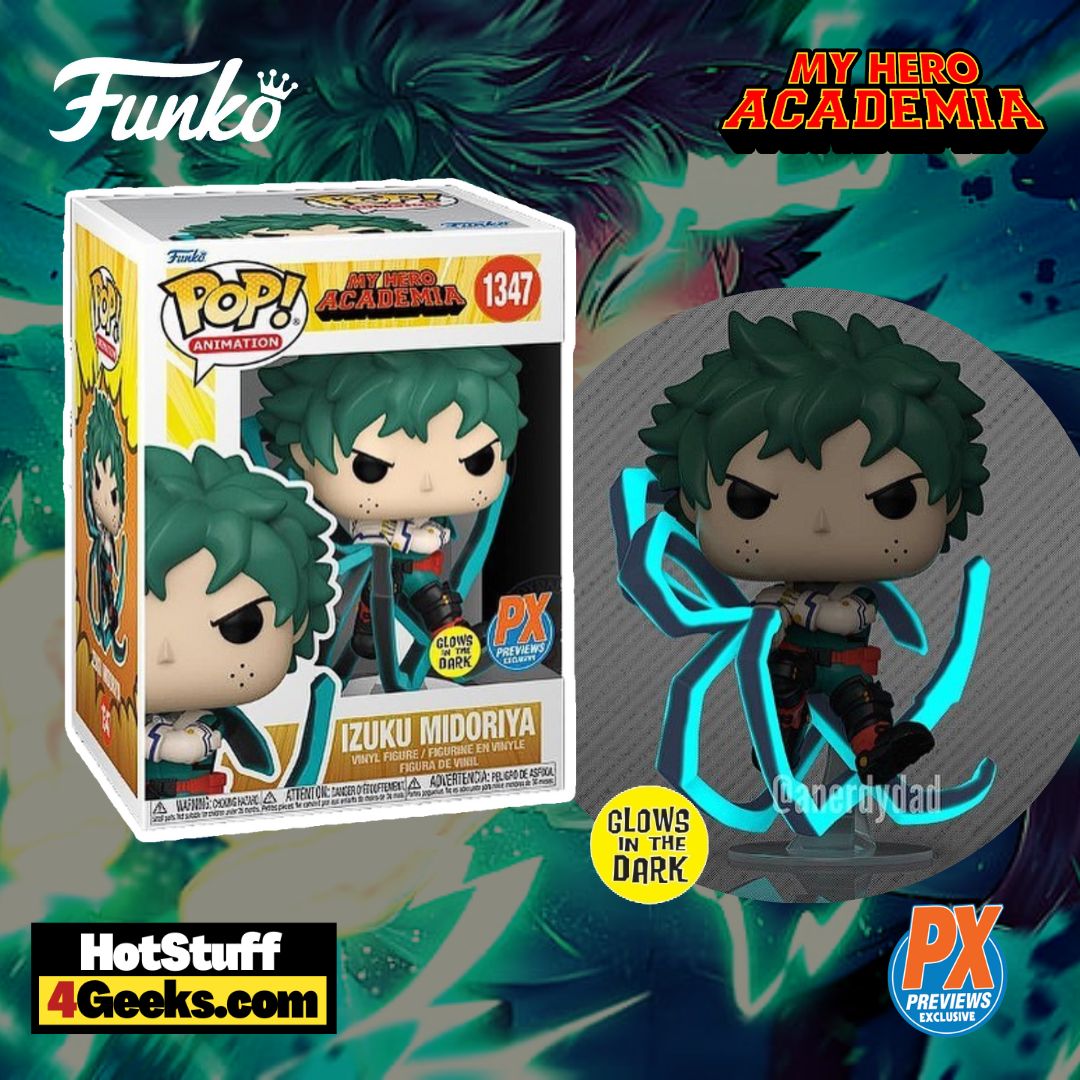 Izuku Midoriya, affectionately known as Deku, is a beacon of hope in the enthralling universe of "My Hero Academia."
Born without a Quirk in a world where possessing one is the norm, Deku's journey from an ambitious underdog to a rising star has captivated audiences worldwide.
From the onset, Deku's keen intellect set him apart.
A walking encyclopedia of Heroes and their powers, Deku's analytical abilities make him a master strategist on the battlefield.
His brilliance isn't just bookish; it shines brightest in the heat of battle when he deftly maneuvers through challenging situations.
But intelligence alone doesn't make a Hero. Deku's unwavering willpower, exemplified in battles against formidable opponents like Muscular and Chisaki, and his inspiring leadership skills have made him a figure to rally around.
Even peers like Bakugo and Todoroki, no strangers to power themselves, find themselves trusting his guidance.
Of course, we can't talk about Deku without mentioning his arsenal of powers inherited from previous One For All users.
From the explosive Blackwhip to the evasive Float and even the unique ability to change acceleration, Transmission, Deku's Quirk repertoire makes him a versatile fighter.
The Smokescreen ability and the near clairvoyant Danger Sense enhance his adaptability further.
Overdrive, Faux 100%, and Blackchain represent the peak of Deku's abilities, incorporating his various powers in seamless synergy to deal devastating blows.
It's akin to a symphony of quirks, each playing its part in creating a formidable Hero.
In essence, Izuku Midoriya isn't just a boy blessed with powers; he's a testament to the power of resilience, intelligence, and unyielding spirit.
As we continue to explore his journey, we can't help but feel that the best is yet to come.
Stay tuned, as the tale of Deku is far from over!
Funko Pop! Animation: My Hero Academia: Izuku Midoriya Glow-In-The-Dark (GITD) Funko Pop! Vinyl Figure – PX Exclusive
Available at:
Starting now, you can receive 10% off in-stock items with my special link at Entertainment Earth!
 Enjoy!
As an Amazon Associate I earn from qualifying purchases
Want more stuff like this?
Get the best viral stories straight into your inbox!
Don't worry, we don't spam