2023 NEW MHA League of Villains: Shigaraki (Hideout) Funko Pop!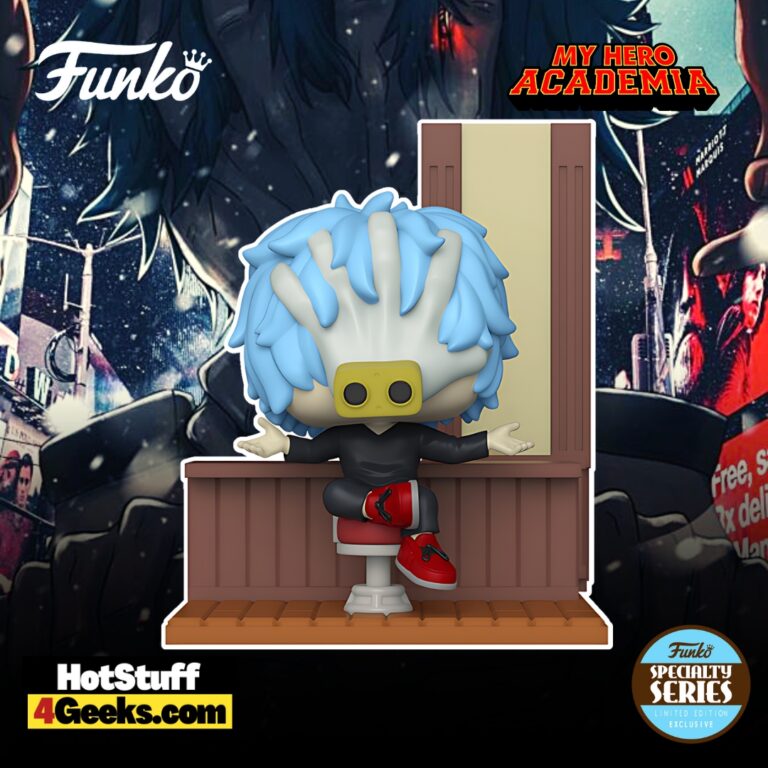 A rare gem among collectibles, the new Funko Pop! Animation: My Hero Academia Build-a-scene League of Villains – Tomura Shigaraki (Hideout) Funko Pop! Deluxe Vinyl Figure – Specialty Series Exclusive (5th of 6 pop figures) is a spectacle to behold. This Specialty Series Exclusive not only captures the chilling essence of Tomura Shigaraki but also recreates the dread and intrigue associated with the infamous League of Villains' hideout.
To get your hands on this Pop Vinyl Figure, be sure to check out the links I've provided below – click to jump or scroll to continue reading!
Delving into Tomura Shigaraki's Hideout: A Funko Pop! Specialty Series Exclusive
What's striking is the attention to detail. Shigaraki, the misunderstood antagonist, is transformed into an irresistible vinyl figurine that masterfully encapsulates his unique vibe.
There's a certain unsettling charm about the figure with its pale blue hair, signature hand-cloak, and intense gaze.
The playful paradox of the delightful form factor and the character's eerie persona is indeed a sight to behold.
What's more, this Funko Pop! figure is not alone. As the fifth in a series of six, it paves the way for a whole My Hero Academia scene.
Equally thrilling are the accompanying Funko Specialty Series Pop! Pen Toppers & Pocket Pop! Keychain.
These accessories further cement Shigaraki's presence in our daily life, almost like he's extending his 'decay' to our mundane reality.
They're a quirky yet fitting reminder of the enigmatic Shigaraki we can't help but be fascinated by.
In essence, this Funko Pop! collectible is a testament to Shigaraki's intriguing persona, portraying him in a strikingly tangible form.
It's like holding a slice of the My Hero Academia universe in your hands, and isn't that just an exciting prospect?
The Specialty Series Exclusive Tomura Shigaraki (Hideout) Funko Pop! from the My Hero Academia League of Villains Deluxe Set is now available for pre-order at the links below (click to jump!)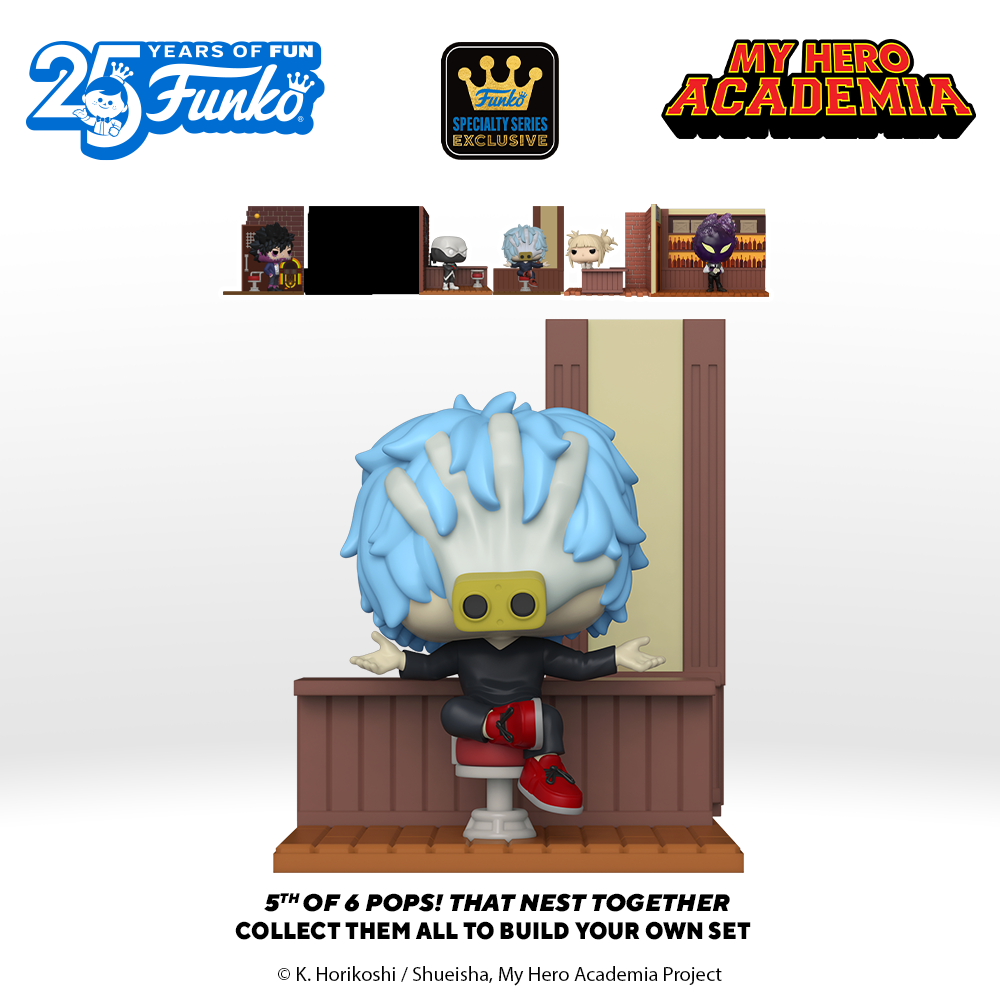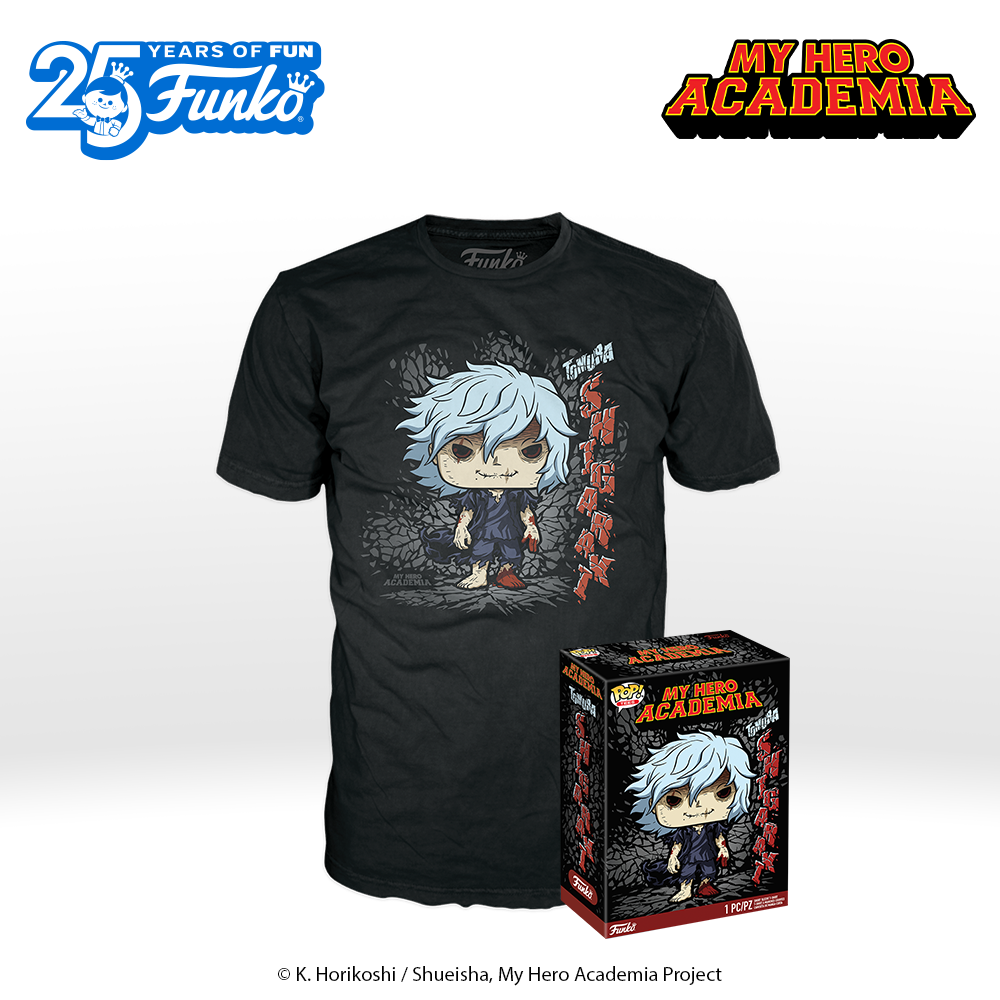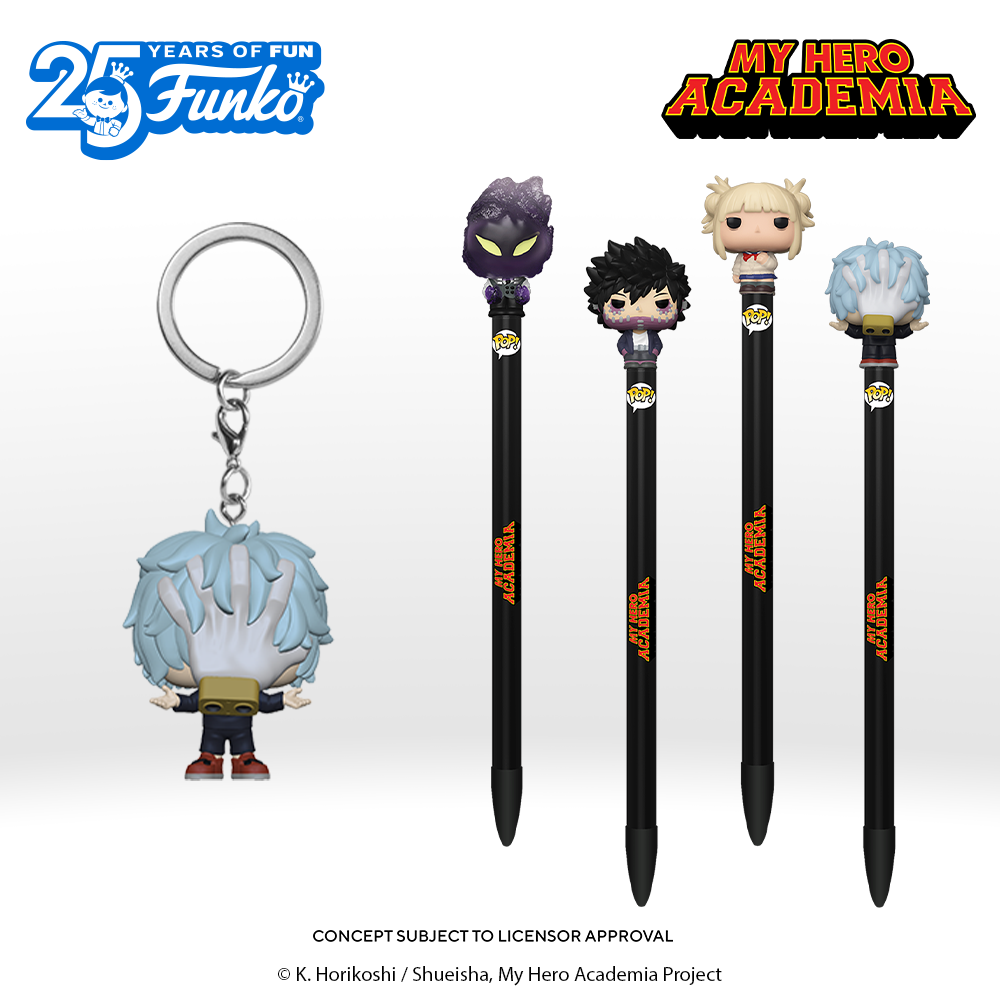 Unraveling the Enigma: Tomura Shigaraki
Isn't it intriguing when the world of anime offers us characters that defy the typical, the conventional?
Well, none embodies this better than Tomura Shigaraki from the iconic series, "My Hero Academia."
This piece will take a stroll down the nuanced alleyways of Shigaraki's intriguing character design, while staying rooted firmly in the factual ground.
To kick off, Shigaraki is anything but your run-of-the-mill villain.
Unlike antagonists who loom large with obvious menacing qualities, Shigaraki's aura thrives on subtlety and understatement.
His menacing vibe is like a soft, sinister undercurrent that sweeps you away before you even realize it.
Beneath that innocent, pale blue hair and an unsettling fondness for hands is a villain forged by life's harshest trials, not merely born bad.
However, what makes Shigaraki a real head-turner is his layered personality.
He's the man you can't sum up with a quick skim-read. Like peeling an onion, the more layers you uncover, the more complexity you find.
At the core, you stumble upon a misunderstood boy grappling with the harsh hand that fate has dealt him.
A past riddled with tragedies has pushed him into the dark abyss of villainy, prompting us to question – is he truly evil or a product of his circumstances?
Let's delve into his unique ability, "Decay." It's a power that can disintegrate anything Shigaraki touches with all five fingers.
Symbolically, it's not just about physical destruction, but also the decay of societal norms and structures he's at odds with.
His power, thus, becomes a stark reflection of his inner turmoil, echoing his desire for change, albeit in a catastrophic manner.
The peculiar aesthetic of Shigaraki also deserves a mention here.
The hand-cloak, a ghastly representation of his past, and his disheveled appearance both contribute to creating a visual metaphor of his internal state.
Yet, there's an unexpected depth of humanity, too.
His grudging respect for his comrades and his strange yet intriguing bond with his mentor, All For One, provides glimpses of an underlying capacity for connection, reminding us of his humanity, fractured though it may be.
What's amazing is that Shigaraki's character is not all doom and gloom.
There are moments where a twisted humor peeks out, like when he's casually discussing his plans for societal upheaval, breaking the tension and giving us a rather perverse sense of comedic relief.
In conclusion, Tomura Shigaraki's character is a brilliant study in contrasts – a unique blend of desolation and hope, destruction and rebirth, despair and humor.
He's a compelling reminder that the line between good and evil is often blurred, and we are but products of our circumstances.
The beauty of his character lies not in his strength or villainy but in his strikingly human portrayal of imperfection.
That's what makes Shigaraki more than just an anime character – he's a masterfully sketched paradox that leaves us with more questions than answers, continually drawing us back into the fascinating world of "My Hero Academia."
Check out more My Hero Academia Build-a-scene League of Villains Here.
Funko Pop! Animation: My Hero Academia Build-a-scene League of Villains – Tomura Shigaraki (Hideout) Funko Pop! Deluxe Vinyl Figure – Specialty Series Exclusive (5th of 6 pop figures)
Available at:
Starting now, you can receive 10% off in-stock items with my special link at Entertainment Earth!
 Enjoy!
As an Amazon Associate I earn from qualifying purchases
Want more stuff like this?
Get the best viral stories straight into your inbox!
Don't worry, we don't spam