2023 NEW Moana Translucent Funko Pop! EE Exclusive
If you're a fan of Moana and the captivating world of Funko Pop! figures, brace yourself for a union that's a collector's dream. Introducing the new Funko Pop! Disney: Moana Translucent Funko Pop! Vinyl Figure #1378 – Entertainment Earth Exclusive, a captivating twist on the beloved Polynesian princess that brings her sea-faring spirit to life in a whole new way.
UPDATE: Now available for pre-order! To get your hands on this Pop Vinyl Figure, be sure to check out the links I've provided below – click to jump or scroll to continue reading!
A Splash of Nostalgia: Moana's Translucent Transformation in Funko Pop! Form
If you thought your Disney Princess collection was complete, think again. A new wave, quite literally, has splashed into the scene, and it's nothing short of stunning.
The Funko Pop! Disney: Moana Translucent Vinyl Figure is causing ripples of excitement among fans, and not just because it's an Entertainment Earth Exclusive.
The very essence of Moana—her connection to the sea, her courage, her tenacity—is perfectly captured in this unique figure.
With a blue translucent deco, it's as if she's forged from the waters she dares to navigate, going where her ancestors went before her, yet carving a path uniquely her own.
Here's a Moana who appears as though she's perpetually on the verge of stepping out of the ocean, ready to embark on another incredible voyage to save her people or perhaps find another lost island.
In a world of Funko Pops that often adhere to standard molds, this one definitely sails off the charted map.
You don't have to be a dedicated collector to appreciate how this particular figure encapsulates what makes Moana such a watershed character in the Disney lineup.
Don't miss the boat on this one.
The Entertainment Earth Exclusive Moana Translucent Funko Pop! is now available for pre-order at the links below (click to jump!)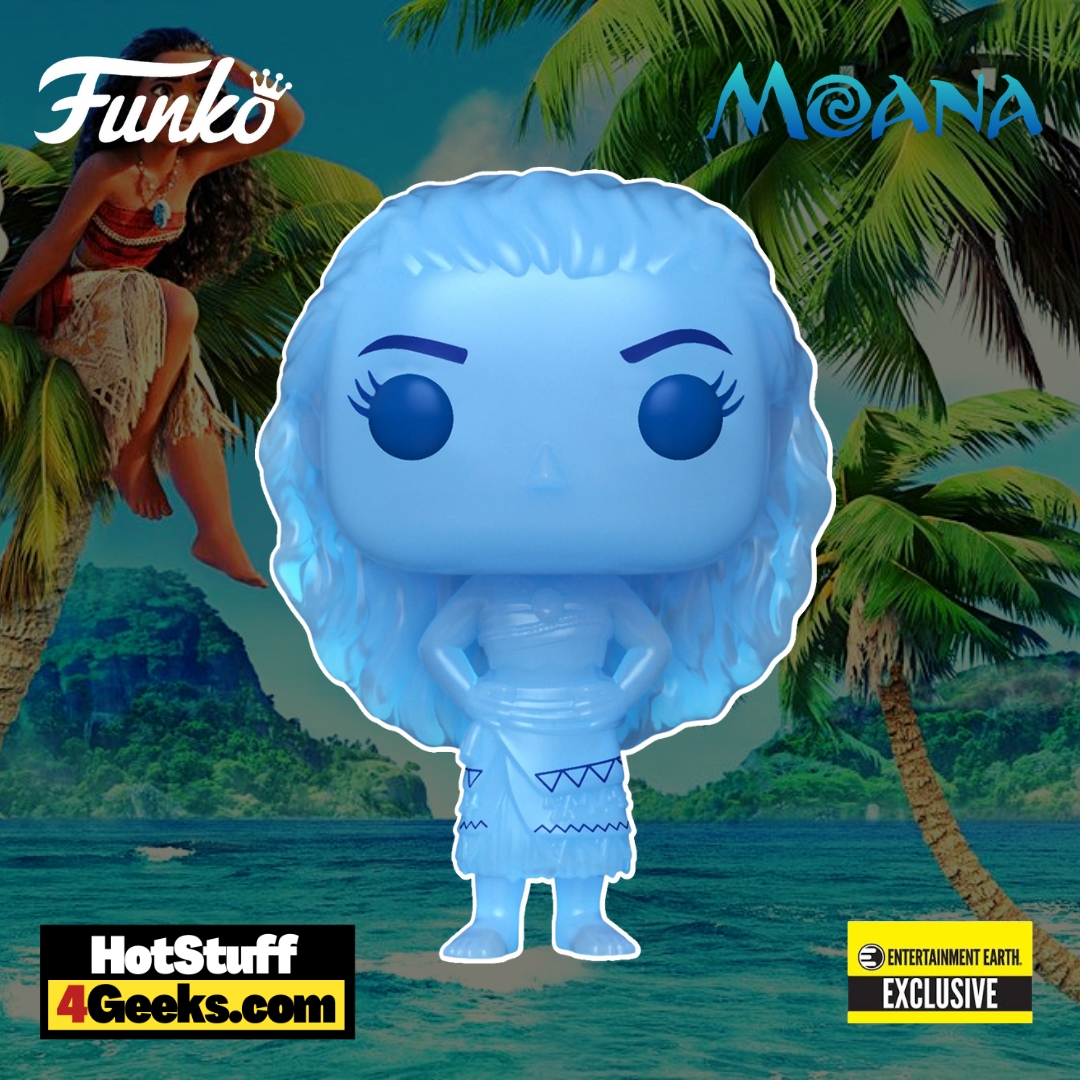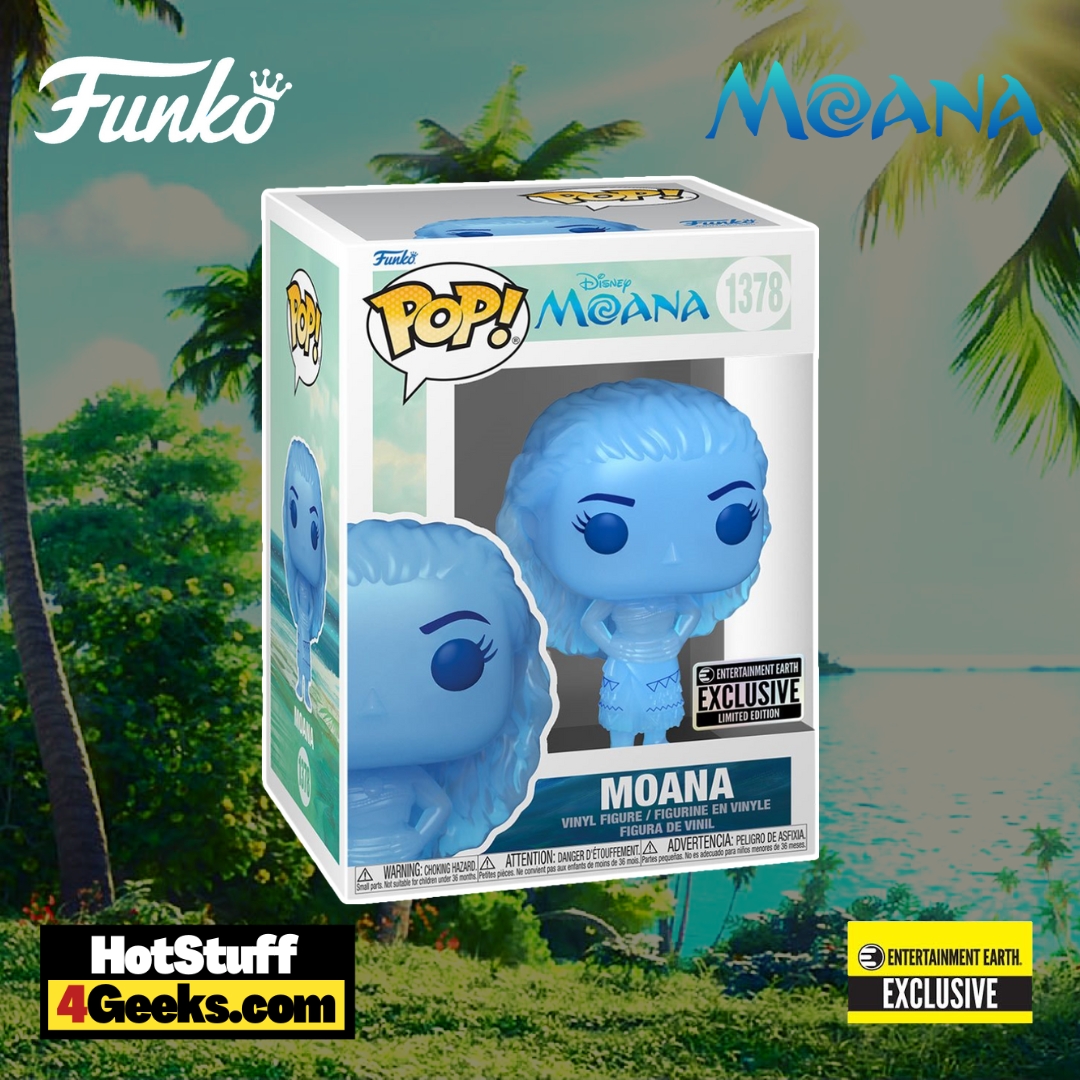 Why Moana Reigns Supreme Among Disney Princesses
Disney has bestowed upon us a plethora of princesses over the years, each with their own quirks, downfalls, and lessons to impart.
But let's be real here; not all princesses are created equal.
Amid this royal landscape, Moana towers like a Polynesian monument, resplendent and awe-inspiring in her sheer uniqueness.
First, let's tackle something that's always been a little vexing: the love angle.
Disney princesses often find themselves trapped in romantic entanglements, their stories usually culminating in a happily ever after with Prince Charming. But Moana? She's in a different league.
Her mission isn't propelled by the quest for love but rather by the love for her people and her land.
Her journey is about self-discovery and personal growth, two themes that resonate loudly in a world that's grappling with identity and meaning.
One aspect that's hard to overlook is her impact as a force of female empowerment.
Forget about being confined by patriarchal expectations; Moana defies her father and pursues what she believes in. And boy, does she deliver!
Her exploits save not just her family but her entire island chain.
This Disney princess doesn't just wait for a hero; she becomes one.
Ah, family, that universal adhesive that binds us all.
While some princesses appear to discard family ties with ease, Moana is firmly rooted in her familial relations.
Whether it's the unwavering love for her parents or the deep spiritual connection with her grandmother, Moana exemplifies the importance of keeping family at the core of one's existence.
This princess doesn't have to choose between family and personal aspirations; she harmonizes them.
Moana's design incorporates a more muscular build, which speaks volumes.
Finally, we're stepping away from unattainable beauty standards and celebrating the idea that strength comes in different forms.
Plus, her attire doesn't just look good; it educates the audience about Polynesian culture, paying homage to the rich tapestry of the Pacific Islands.
The name Moana, meaning "ocean" in several Polynesian languages, isn't just a name; it's a destiny.
This underscores another compelling aspect of her character—her symbiotic relationship with nature.
Moana stands as a beacon of hope, encouraging respect for our natural world in a world on the brink of environmental collapse.
Did I mention her compassion? This princess wears her enormous heart on her sleeve, impacting not just her community but even her friends.
Her relationship with Maui takes us on a different kind of emotional journey, one where friendship doesn't just provide comic relief but contributes to personal growth and self-esteem.
I could go on about her powerful musical numbers that don't yearn for a prince but instead, aim for self-actualization or how she brings her people's voyaging history full circle, but you get the gist.
Moana isn't just a Disney princess; she's a paradigm shift. And in a world thirsty for role models, she doesn't just quench the thirst—she becomes the ocean.
Funko Pop! Disney: Moana Translucent Funko Pop! Vinyl Figure #1378 – Entertainment Earth Exclusive
Available at:
Starting now, you can receive 10% off in-stock items with my special link at Entertainment Earth!
 Enjoy!
As an Amazon Associate I earn from qualifying purchases
Want more stuff like this?
Get the best viral stories straight into your inbox!
Don't worry, we don't spam