2023 NEW My Hero Academia: Burnin with Glow Chase Funko Pop!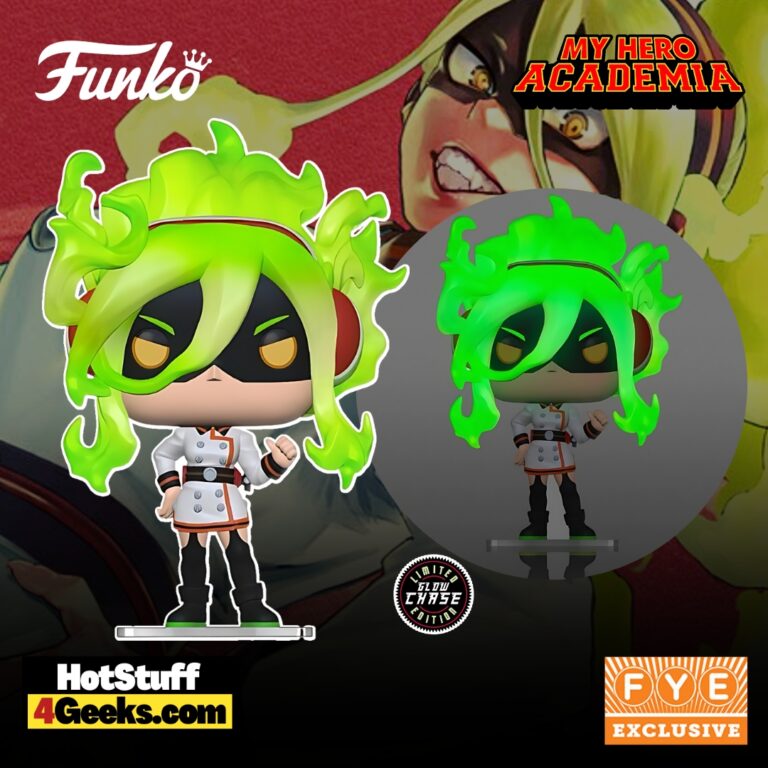 Just when you thought your "My Hero Academia" collection was nearing completion, Funko had to throw a curveball, didn't they? Enter the newest sensation in the Pop! Animation line: the new Funko Pop! Animation: My Hero Academia – Burnin Funko Pop! Vinyl Figure with Glow-In-The-Dark (GITD) Chase – FYE Exclusive (2023 release). Burnin is making a grand entrance in vinyl form, showcasing her signature flaming hair and fierce stance.
To get your hands on this Pop Vinyl Figure at its release, be sure to check out the links I've provided below – click to jump or scroll to continue reading!
Do you know the feeling when your favorite character gets an exclusive Funko Pop! release?
Yeah, that mix of excitement, anticipation, and sheer joy?
Well, MHA fans, it's our turn to celebrate!
The Funko Pop! Animation line just rolled out its latest gem: the My Hero Academia – Burnin Funko Pop! Vinyl Figure.
But wait, there's a twist.
This isn't your ordinary Funko. This one boasts a Glow-In-The-Dark (GITD) Chase feature, exclusively available at FYE.
The details are meticulous.
Burnin's fiery personality is immortalized with her iconic flaming hair and those intense eyes. And when the lights go out?
She truly burns bright, emanating an ethereal glow that captures her essence in the dark.
As an added bonus, the GITD chase feature feels so apt for a character that radiates such energy and fervor.
For all the MHA enthusiasts and Funko collectors out there, this release is a conversation starter, a centerpiece, and a tribute to Burnin's blazing spirit.
Get ready to light up your collection!
The FYE Exclusive Burnin with Glow Chase Funko Pop! can be found for purchase at the links below (click to jump!)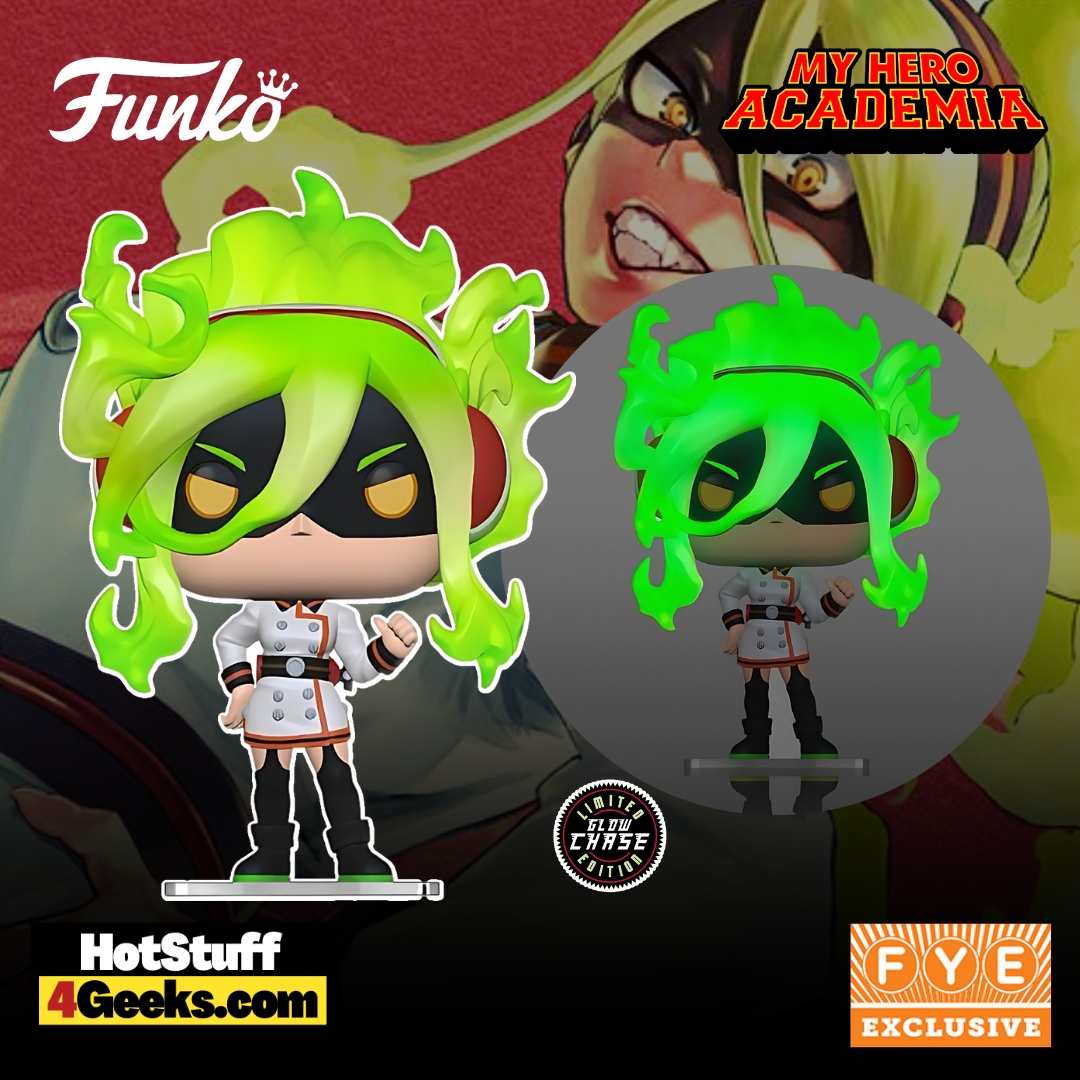 Meet Moe Kamiji: The Fiery Sidekick in Endeavor's Hero Agency
Ah, the world of heroes and quirks – it never ceases to intrigue, does it?
If you're a "My Hero Academia" fan, you've likely grown fond of or fiercely debated about the show's roster of characters.
Sure, there are the big names we all rave about.
But today, I want to shine the spotlight on a slightly lesser-known but equally fiery character: Moe Kamiji, also known by her electrifying alias, Burnin.
Burnin is not just any Pro Hero.
She stands out as one of the elite sidekicks in Endeavor's Hero Agency.
When you think about the Endeavor Agency, powerhouses like Deku, Todoroki, and Bakugo might come to mind first.
Yet, among the storm of these massive personas, Moe, or Burnin, holds her own with a kind of panache that's hard to ignore.
First things first, let's talk appearance. Moe is immediately distinguishable from the crowd.
Why? Because her hair is quite literally on fire.
Not in the metaphorical, "she's having a great hair day" kind of way, but a flaming yellowish-green mane that becomes a part of her very identity.
Think of it as a torch leading the Endeavor Agency parade. Those dark, piercing eyes, pointy teeth, and sizzling attire make her look every bit the hero she is.
Now, onto her personality.
If you thought Bakugo had a fiery temper, wait till you meet Burnin. Her name isn't just for show.
She embodies that 'burning' spirit with an enthusiasm that is both contagious and a tad overwhelming.
Her zest often finds her at odds with Bakugo's equally passionate nature.
A clash of titans, if you will. But isn't that what makes any story worth its salt?
You can't discuss a hero without delving into their quirk.
And oh boy, Burnin's quirk is, well, lit! Her 'Blazing Hair' allows her to wield her hair as a weapon.
She can rip off chunks and hurl them at adversaries, turning her fiery locks into flaming projectiles.
But that's not all – Moe can even fly, thanks to her flaming hair.
A hero that's ready for ground and air combat?
Sign me up!
Yet, what's most captivating about Burnin isn't just her appearance or abilities.
It's her essence as a leader. Her positive demeanor, combined with her ability to encourage those around her, sets her apart.
When times get tough, and they often do in the world of heroes and villains, you'd want someone like Burnin leading the charge.
She's the kind of hero who'd make sure you get back up after a fall with your spirits reignited and ready to face the next challenge.
In the grand tapestry of "My Hero Academia," Moe Kamiji, or Burnin, is a character who manages to scorch a memorable path.
Cheers to the fiery sidekick that keeps Endeavor's Hero Agency burning bright!
Funko Pop! Animation: My Hero Academia – Burnin Funko Pop! Vinyl Figure with Glow-In-The-Dark (GITD) Chase – FYE Exclusive
Available at:
Starting now, you can receive 10% off in-stock items with my special link at Entertainment Earth!
 Enjoy!
As an Amazon Associate I earn from qualifying purchases
Want more stuff like this?
Get the best viral stories straight into your inbox!
Don't worry, we don't spam