2023 NEW Naruto (Kurama Link Mode) w/ Glow Chase Funko Pop!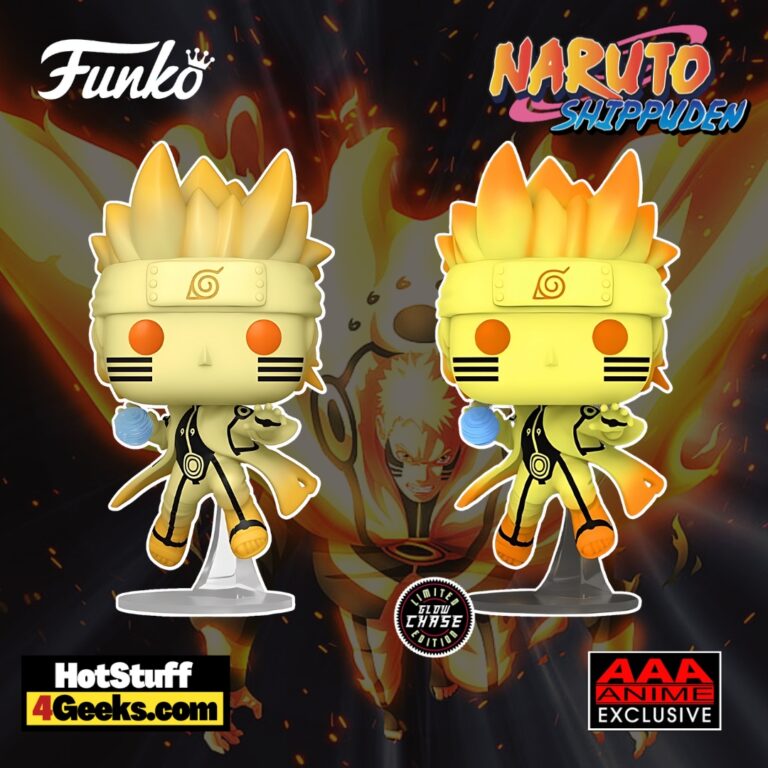 The Naruto Shippuden universe leaps into the world of collectibles with an electrifying new release – the Funko Pop! Animation: Naruto Shippuden – Naruto Uzumaki (Kurama Link Mode) with Glow-In-The-Dark (GITD) Chase Funko Pop! Vinyl Figure – AAA Anime Exclusive. This AAA Anime Exclusive encapsulates Naruto's awe-inspiring strength and radiates the profound bond between him and Kurama, the formidable Nine-Tails.
UPDATE: now available for pre-order! To get your hands on this AAA Exclusive Pop Vinyl Figure, be sure to check out the links I've provided below – click to jump or scroll to continue reading!
Glowing Tribute: The Naruto Uzumaki (Kurama Link Mode) Funko Pop!
This figure captures the momentous occasion when Naruto first harnessed the power of Kurama, setting a new course in the Fourth Great Ninja War.
The depiction of Naruto in his striking Kurama Link Mode showcases his transformation from a hopeful shinobi to a beacon of immense power and resolve.
Adding a mesmerizing twist, the Glow-In-The-Dark (GITD) Chase edition brings the enthusiasm of their partnership to life.
It illuminates the character's essence, highlighting Naruto's unparalleled aura and energy when unified with Kurama.
Collectors, anime enthusiasts, and Naruto fans alike will relish this vibrantly detailed Funko Pop!
The figure is a vivid reminder of Naruto's evolution and the enduring spirit of his friendship with Kurama.
The AAA Anime Exclusive Naruto Uzumaki (Kurama Link Mode) with Glow Chase Funko Pop! can be found to purchase at the links below (click to jump!)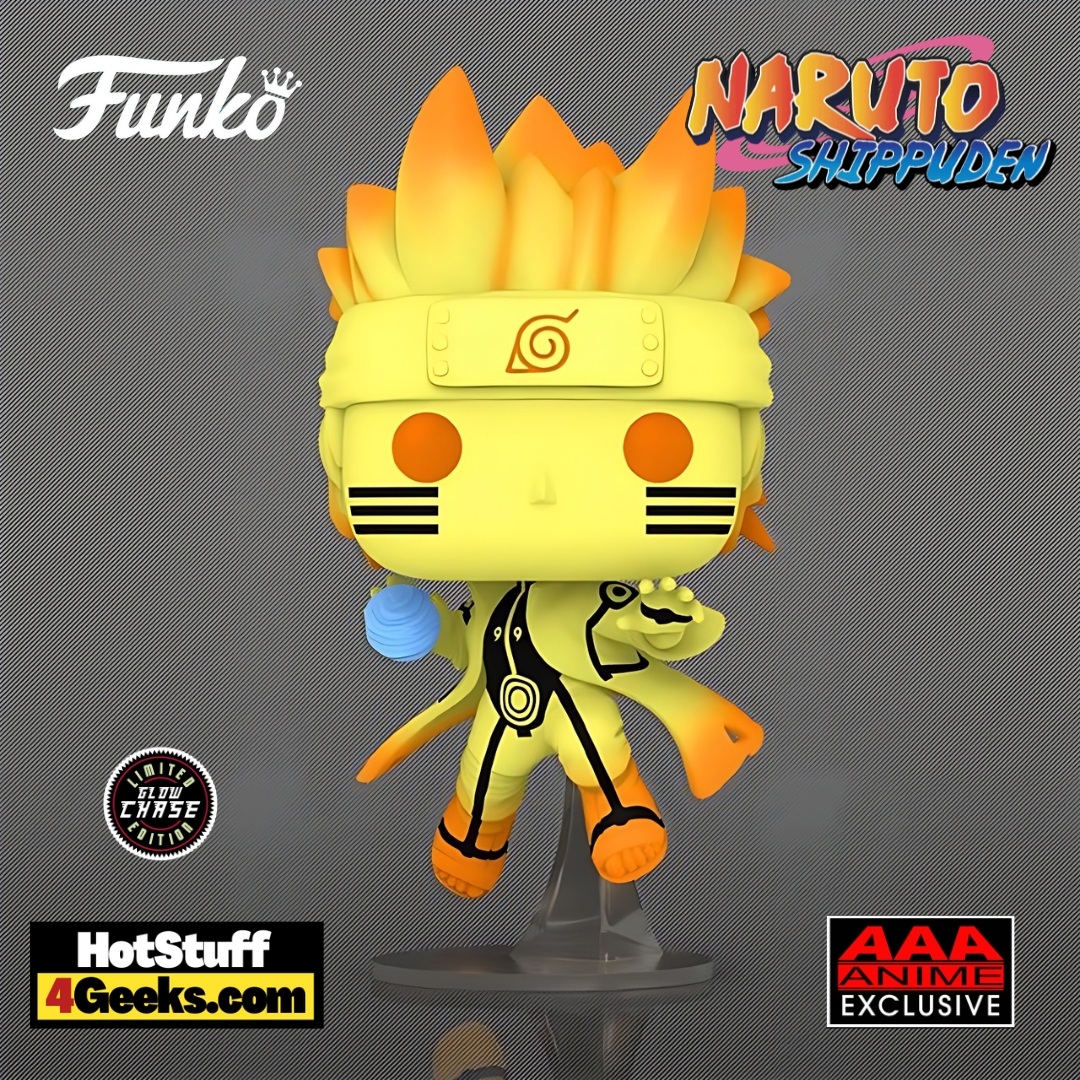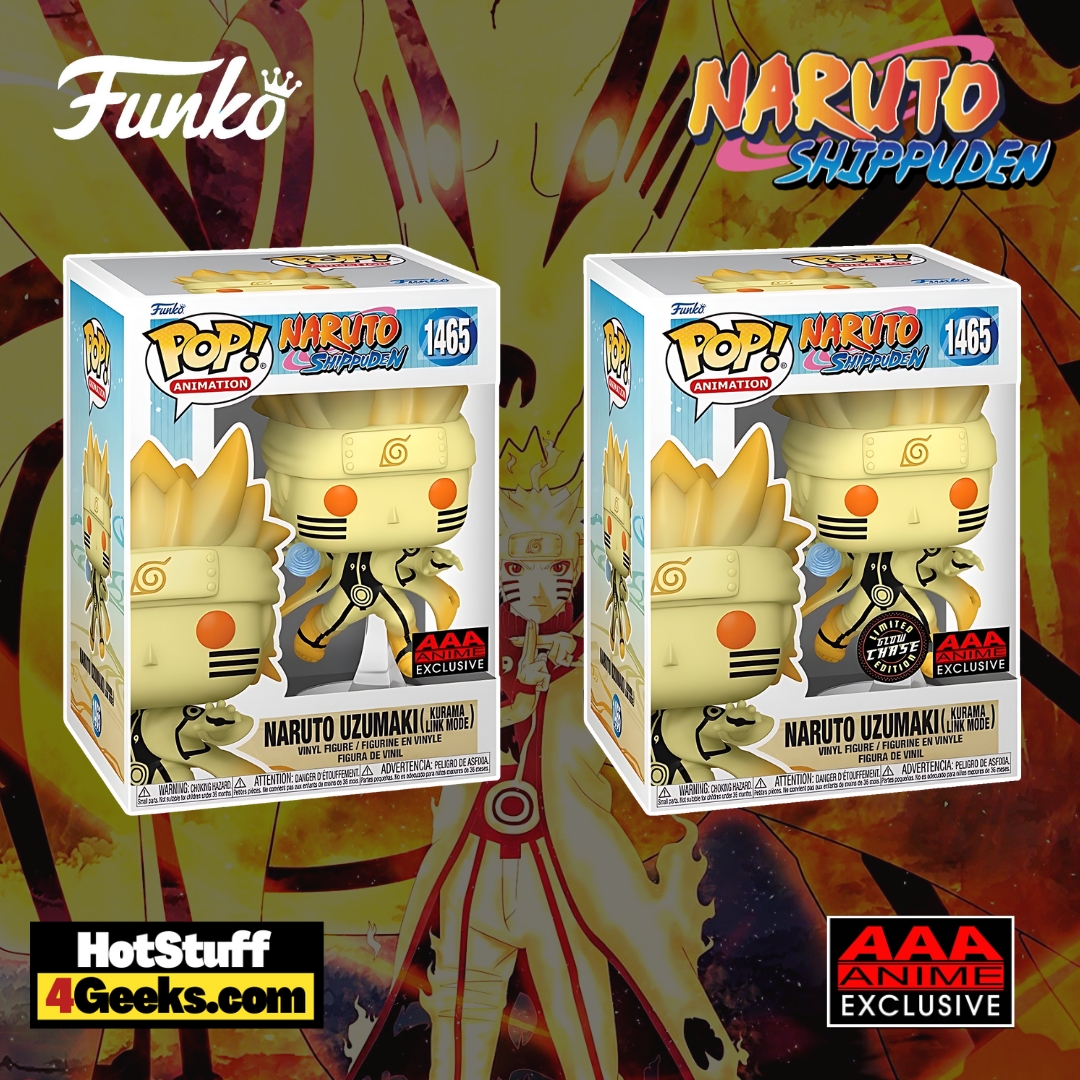 Naruto's Defining Moment: First Connection with Kurama
They say you can find a friend in the most unlikely places, and this sentiment rings true in the world of Naruto Uzumaki.
Naruto, the spirited ninja from the leaf village of Konohagakure, has proven this to be true in his extraordinary journey of resilience, determination, and friendship.
One of his most profound turning points comes when he forms an unanticipated alliance with Kurama, the powerful Nine-Tails fox spirit sealed within him.
This union reshapes not only Naruto's path but also the fate of the ninja world.
From the moment Naruto was born, he carried a burden that marked his destiny – housing the formidable Nine-Tails.
This responsibility didn't come without its challenges.
In fact, Naruto's initial interactions with Kurama were filled with turmoil as the Nine-Tails manifested destruction and power.
Naruto was just a young boy struggling to find his way.
However, this turbulent dynamic significantly shifted in Episode 329 of Naruto: Shippuden, aptly titled "Two-Man Team."
The metamorphosis of their relationship didn't happen overnight.
It was a painstaking process, filled with trials and tribulations, that required Naruto to tap into his inner strength and pure intentions.
Kurama wasn't simply a creature of destruction but a sentient being with feelings, and Naruto realized this as their bond strengthened.
This critical insight allowed Naruto to approach Kurama with compassion rather than fear, a significant shift that laid the foundation for their friendship.
During the Fourth Great Ninja War, a critical moment occurred that forever altered the trajectory of Naruto and Kurama's relationship.
In a heartfelt plea, Naruto expressed his deep-rooted determination to befriend Kurama and free all-tailed beasts from their enslavement.
This empathy stirred something within the mighty fox spirit, causing a seismic shift in Kurama's disposition towards Naruto.
Recognizing Naruto's sincerity and unyielding spirit, Kurama consented to lend Naruto his immense power, transforming their relationship from contentious to cooperative.
The symbolic moment cemented their partnership was an iconic fist bump, a gesture of mutual respect, trust, and acknowledgment of their newfound bond.
This simple yet powerful action marked a new era in their relationship, turning the tide in the Fourth Great Ninja War and making Naruto and Kurama a force to be reckoned with.
From then on, Naruto and Kurama embarked on an unprecedented journey, their paths now intertwined.
Together, they showcased the immense power of friendship, proving that even the most unlikely pairings could turn into the most formidable alliances.
In the end, Naruto did more than just befriend a beast; he broke a cycle of hatred, offering Kurama a friendship that transcended centuries of prejudice and fear.
This historic alliance between Naruto and Kurama is a shining testament to the power of understanding, empathy, and friendship.
Even in the face of impossible odds, Naruto's steadfast belief in the bonds of camaraderie allowed him to overcome barriers and build a friendship that would forever change the fate of the ninja world.
Funko Pop! Animation: Naruto Shippuden – Naruto Uzumaki (Kurama Link Mode) with Glow-In-The-Dark (GITD) Chase Funko Pop! Vinyl Figure – AAA Anime Exclusive
Available at:
Starting now, you can receive 10% off in-stock items with my special link at Entertainment Earth!
 Enjoy!
As an Amazon Associate I earn from qualifying purchases
Want more stuff like this?
Get the best viral stories straight into your inbox!
Don't worry, we don't spam