2023 NEW Naruto: Sasuke Complete Susano'o Funko Pop! HT Excl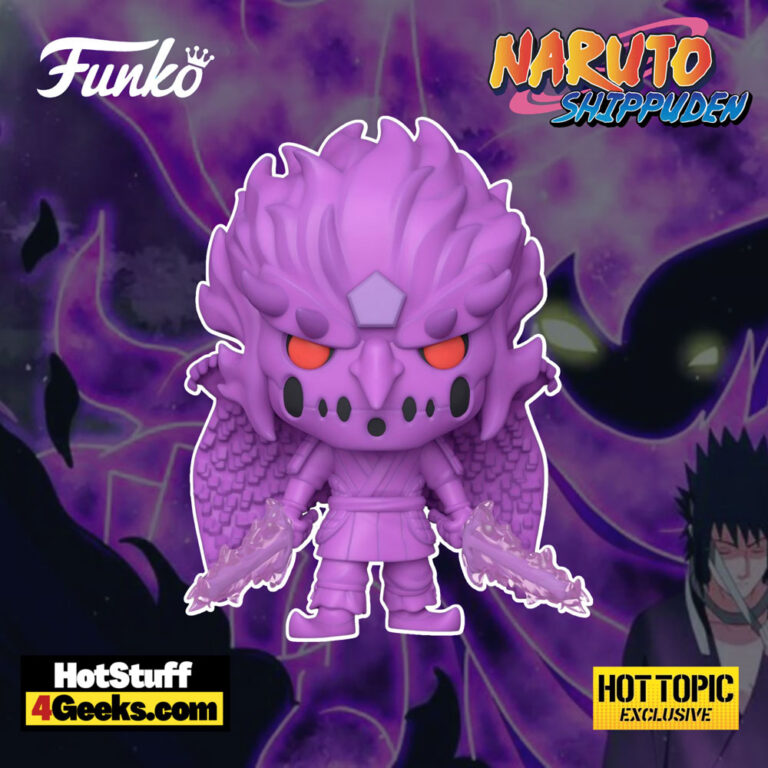 Sasuke is one of Naruto's strongest allies and a fan-favorite character. Now with this exciting new Funko Pop! Animation: Naruto Shippuden – Sasuke Complete Susano'o Funko Pop! Vinyl Figure – Hot Topic Exclusive, you can bring home your own version of Sasuke—complete with his signature Susano'o armor!
The pop figure is now available for pre-order at the links below – click to jump or scroll to continue reading!
The new Sasuke Complete Susano'o Funko Pop is a fantastic figure and a must-have collectible for fans!
Capturing Sasuke as he used his Sharingan to perfect the legendary moves of Susano'o, this figure accurately presents every detail with intricate sculpting and vibrant colors.
This captures a decisive moment in his adventure with Naruto that should not be missed.
The Hot Topic Exclusive Sasuke Complete Susano'o Funko Pop! is now available for pre-order at the links below (click to jump!)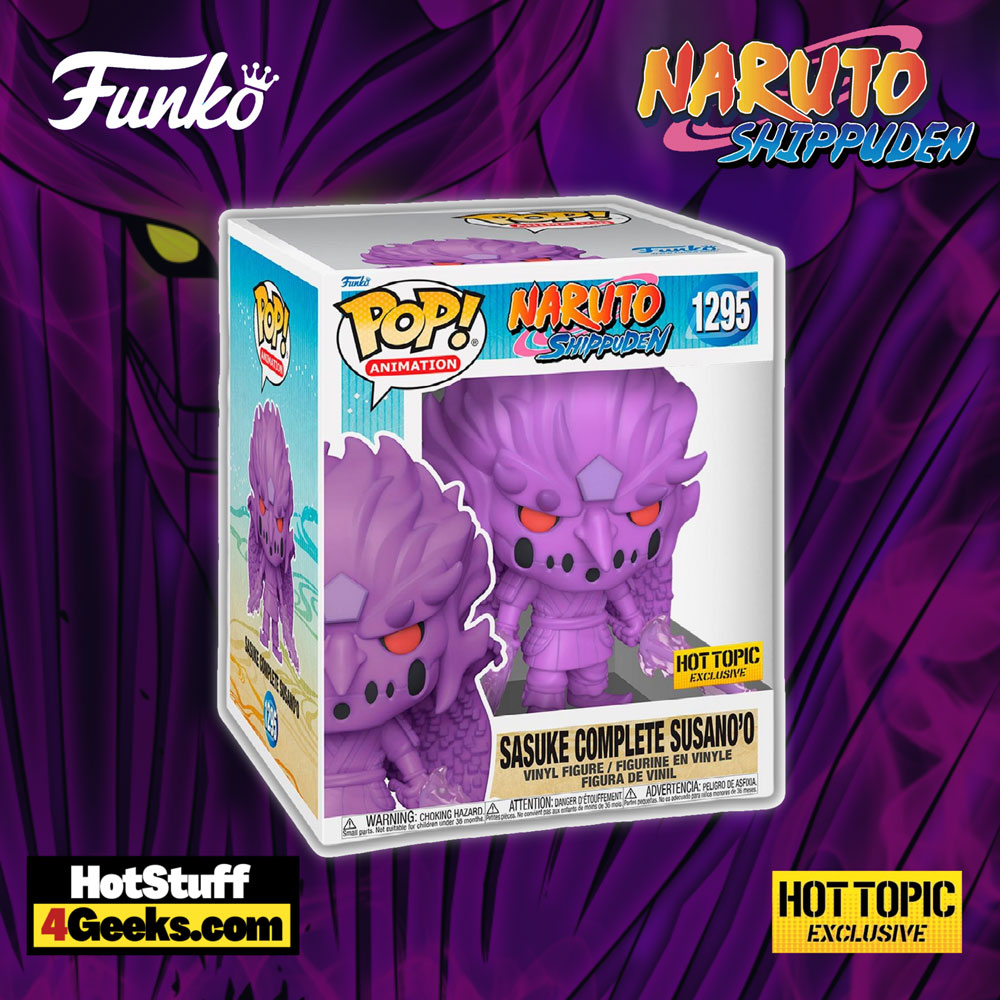 In Naruto, we are introduced to various powerful techniques that can produce all kinds of effects, from direct and powerful attacks to moves that play with opponents' minds or as a way to protect oneself during battles.
Among the many ways to use Chakra, Susano'o is one of this universe's most powerful and versatile abilities.
We see Susano'o being used by Indra Otsutsuki, Itachi Uchiha, Kakashi Hatake, Madara Uchiha, Sasuke Uchiha, Hagoromo Otsuki, and Shisui Uchiha, although the latter two only happen in the anime and are not considered canonical within the original material.
Each user adds different details to the technique's appearance and utilizes it with other purposes and potentials.
However, among the most powerful users of the technique, Sasuke and Madara stand out.
Susano'o manifests as a humanoid figure made of Chakra, protecting its user and powerfully attacking enemies.
It is classified as a Kekkei Genkai and Ninjutsu, being a Dōjutsu because it is only available to those who master both Sharingan.
Despite its connection with Sharingan, using the eyes is unnecessary to invoke Susano'o, as it arises from the ninja's Chakra.
Essentially serving as an extension of the ninja's body that invokes it, Susano'o starts as only an aura around the user and evolves into more physical and powerful forms as the technique is refined.
This spectral armor is ineffective against visual and sonic attacks but is excellent in defending against physical attacks.
Possessing immense offensive power, its potential becomes even more destructive by allowing the user to conjure other abilities from within Susano'o.
Despite protecting the user, Susano'o has a high cost, compromising the health of the ninja who invokes it. During the story, Sasuke reveals that he felt pain in all his cells when he used the technique.
Sasuke's Susano'o has a purplish hue and a more demonic appearance as its main characteristic, with pairs of horns and glowing eyes.
Fueled by the ninja's hatred, Susano'o develops prematurely, assuming the complete form earlier than expected, with a Tengu armor and sharp teeth.
Once its body is fully formed, Susano'o has immense speed.
When Sasuke conquered the Eternal Mangekyō Sharingan, the armor was replaced by something similar to a crow with a frightening face.
Another detail that stands out is a dark flame that Sasuke's Susano'o carries in its right hand, from which it can fire arrows.
In its perfect form, Susano'o appears with its armor and wings.
When Sasuke drains the Chakra from the nine-tailed beasts, the technique undergoes a drastic change, having a lightning bolt inside.
As an Amazon Associate I earn from qualifying purchases
Want more stuff like this?
Get the best viral stories straight into your inbox!
Don't worry, we don't spam