2023 NEW Naruto: Sasuke Uchiha (Amaterasu) Glow Funko Pop!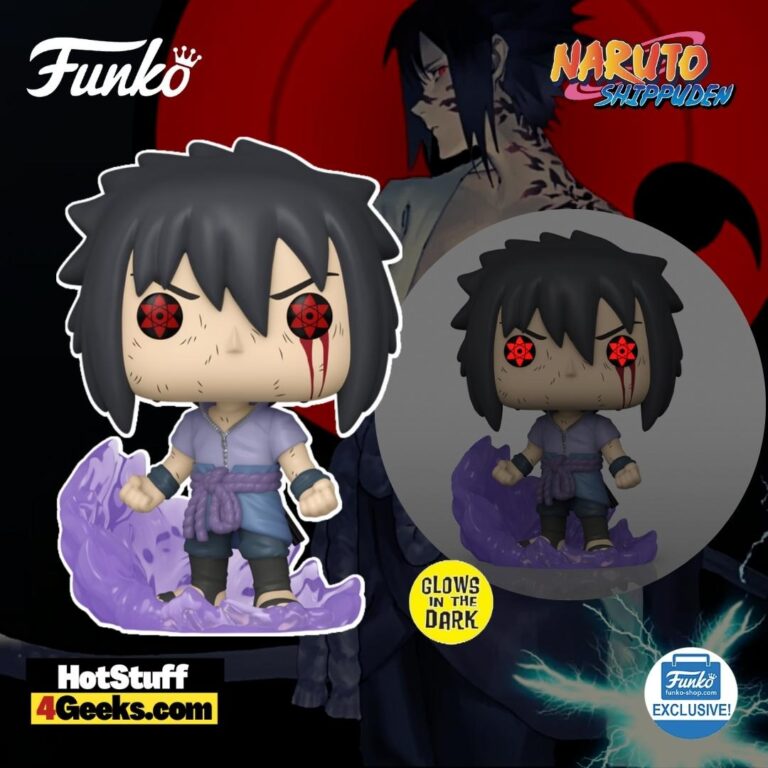 Brace yourself, Naruto fans, because the new Funko Pop! Animation: Naruto Shippuden – Sasuke Uchiha (Amaterasu) Glow-In-The-Dark (GITD) Funko Pop! Vinyl Figure – Funko Shop Exclusive (2023 release) is here. What sets this vinyl figure apart is its uncanny embodiment of Sasuke's unique mastery over Amaterasu.
To get your hands on this Pop Vinyl Figure at its release, be sure to check out the links I've provided below – click to jump or scroll to continue reading!
A Fiery Glow: The Sasuke Uchiha (Amaterasu) Funko Pop! Unveiled
If you recall, Amaterasu is no ordinary fire; it's black, relentless, and symbolic of an elemental power in the Naruto universe.
This Funko Pop! doesn't shy away from that reality.
With a distinctive glow-in-the-dark feature, this figure brings the mystique of Amaterasu to life, representing Sasuke's bloody and fierce battles as he channels his First Susano'o.
Incorporating Amaterasu into a collectible figure is no small feat, and this product does it justice by illuminating not just the character of Sasuke but also the complex world of Naruto Shippuden.
For collectors and fans alike, this Funko Pop! captures the intensity of the Amaterasu technique in a way that resonates with the core essence of Sasuke Uchiha.
It's an unmissable piece to enhance your collection and tap into the unique energy of one of the most fascinating techniques in anime.
The Funko Shop Exclusive Sasuke Uchiha (Amaterasu) Glow Funko Pop! (2023 release) can be found for purchase at the links below (click to jump!)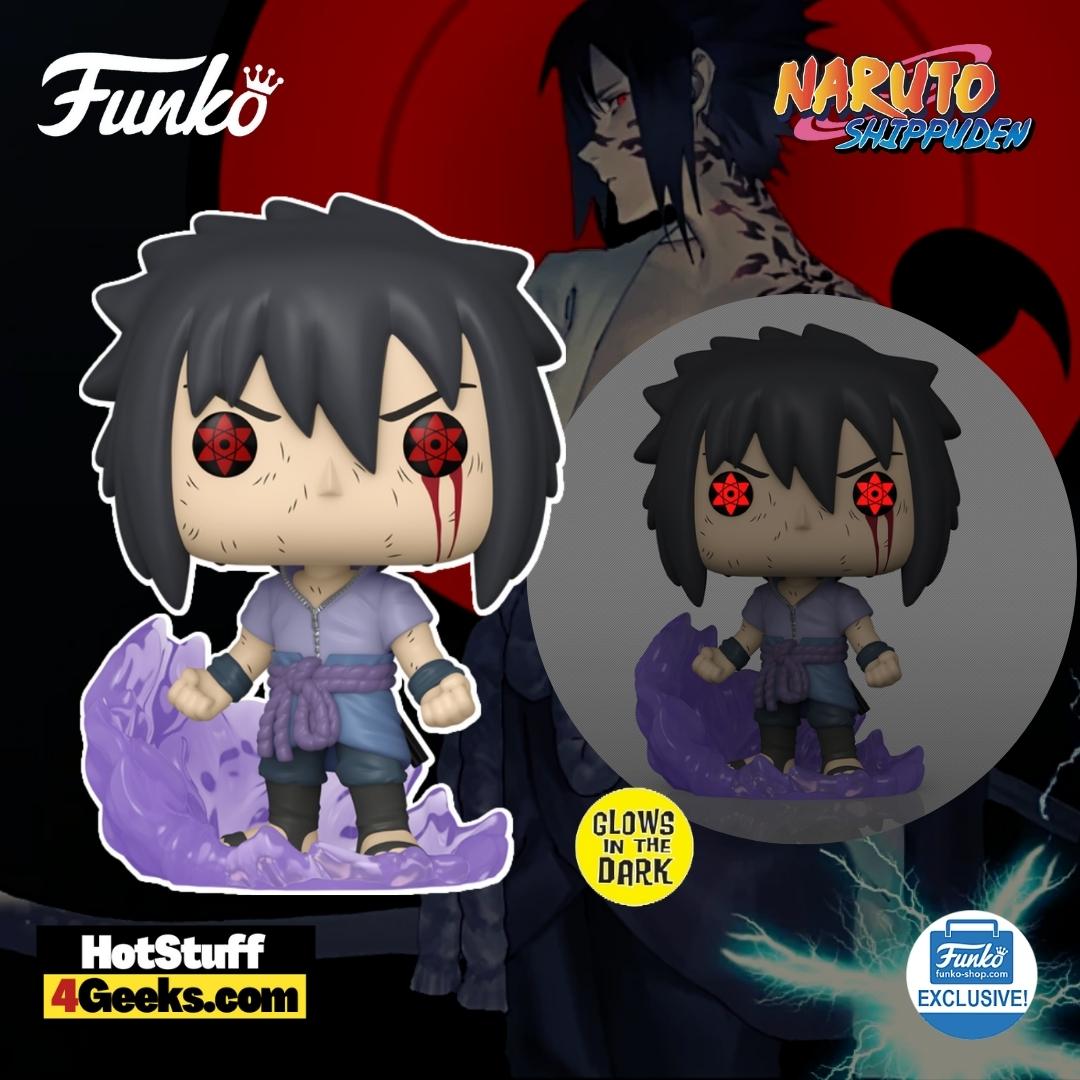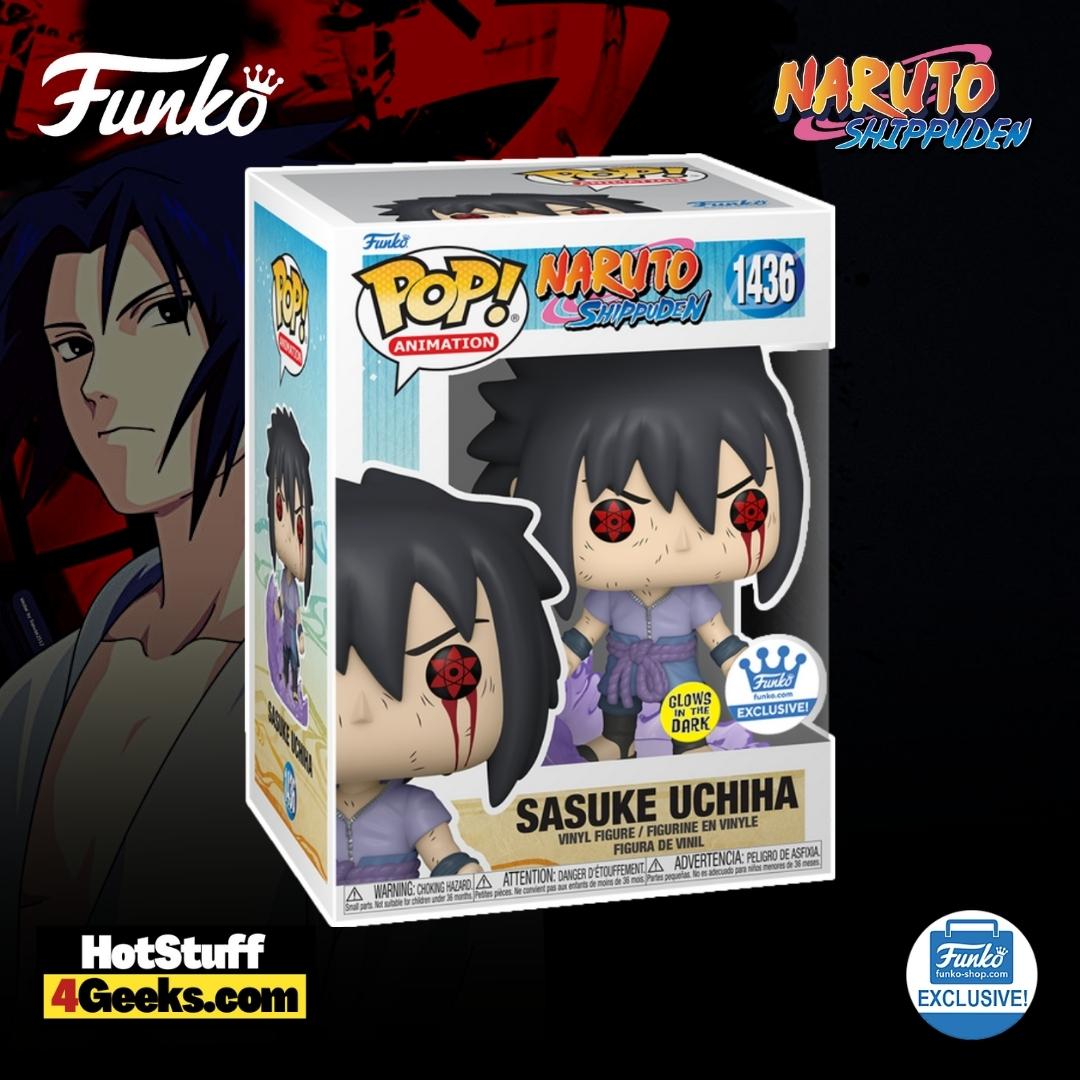 Inextinguishable Flames: The Mystique of Amaterasu and Sasuke Uchiha's Mastery
If you're a fan of the Naruto series, you're well-acquainted with the thrilling and often mysterious world of ninjutsu.
The techniques and abilities within this world are vast and intriguing, but few captivate the imagination quite like Amaterasu, especially when wielded by Sasuke Uchiha.
Amaterasu is not your everyday fire technique.
It represents something far deeper, an elemental force tied to the Material World and Light. This fire doesn't just burn; it consumes.
Picture relentless and relentless black flames as hot as the sun, which can burn almost anything to ash. The imagery is intense and frightening, a symbolic representation of unstoppable power.
Now, let's focus on Sasuke Uchiha, a character synonymous with complexity and growth. Sasuke's relationship with Amaterasu is unique and filled with nuance.
His ability to wield this particular technique isn't just about mastering a jutsu but understanding a part of himself and his family legacy.
Sasuke's mastery over Amaterasu is marked by a creative application.
He doesn't just unleash the black flames; he shapes them, controls them, and even extinguishes them with greater ease.
He moves beyond the conventional usage of this high-level Fire Release. He turns it into a personalized weapon, part of the "Blaze" element, a testament to his skill and character development.
The unpredictability adds a layer of mystique to Amaterasu and Sasuke's control over it.
While the flames are generally unavoidable, there have been instances of evasion.
This introduces a cat-and-mouse dynamic into the fights where it's used, a tantalizing game of speed, skill, and cunning.
It's never quite clear what will happen next, which makes it so enthralling.
It's also worth noting that wielding Amaterasu is not without cost.
The physical strain it places on Sasuke is severe, often causing his eyes to bleed.
This raw, visceral consequence serves as a reminder of the price of power and adds an element of risk and urgency to every battle.
Sasuke's relationship with his brother, Itachi, and the influence of the Uchiha clan, further enriches the lore around Amaterasu.
Through this lens, we see a fascinating family dynamic filled with pain, love, and redemption.
The interplay between these characters and this extraordinary technique weaves a narrative tapestry that resonates with fans long after the episodes end.
In conclusion, Amaterasu is not merely a jutsu; it's a narrative device, a character in its own right, a symbol, and a mirror reflecting the characters who wield it.
And when it comes to Sasuke Uchiha, his mastery and innovative use of this technique become an extension of his character, a visual and thematic expression of who he is and who he becomes.
So next time you watch those epic Naruto battles, take a moment to appreciate the depth and artistry at play, especially in the dance of black flames that is Amaterasu.
Whether you're a long-time fan or new to the series, there's something truly mesmerizing about this technique and the character who has become its most iconic wielder.
Funko Pop! Animation: Naruto Shippuden – Sasuke Uchiha (Amaterasu) Glow-In-The-Dark (GITD) Funko Pop! Vinyl Figure – Funko Shop Exclusive (2023 release)
Available at:
Starting now, you can receive 10% off in-stock items with my special link at Entertainment Earth!
 Enjoy!
As an Amazon Associate I earn from qualifying purchases
Want more stuff like this?
Get the best viral stories straight into your inbox!
Don't worry, we don't spam