2023 NEW Naruto Shippuden: Jiraiya Sage Mode Funko Pop! EXCL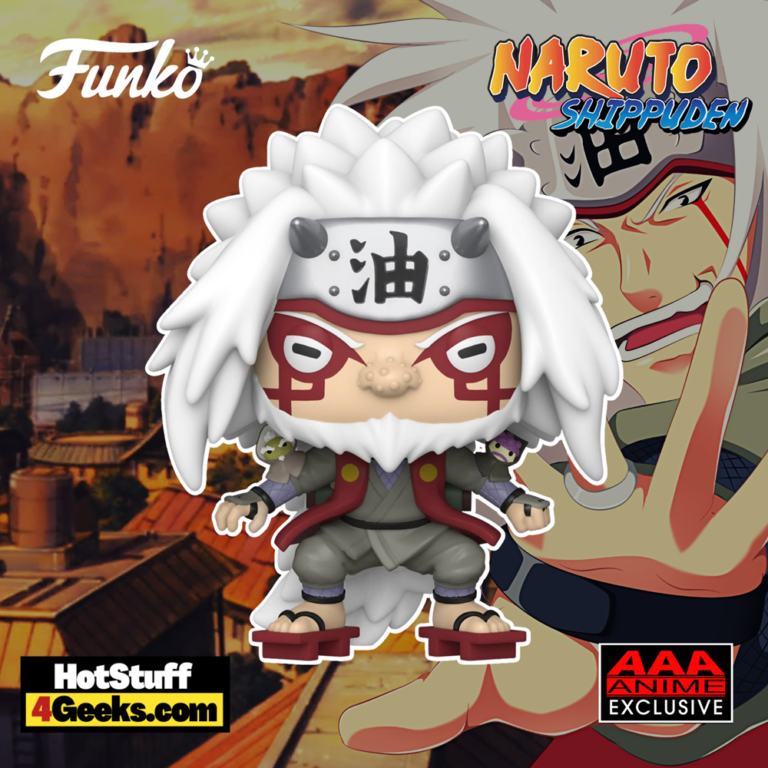 Fellow Naruto fans, it's time to celebrate the arrival of the latest addition to our ever-growing collection of Funko Pop! figures: the new  Funko Pop! Animation: Naruto Shippuden – Jiraiya Sage Mode Funko Pop! Vinyl Figure (2023) – AAA Anime Exclusive! This incredible piece pays homage to the legendary Toad Sage and his extraordinary impact on the Naruto series.
The pop figure is now available for pre-order at the links below – click to jump or scroll to continue reading!
Jiraiya's greatness extends far beyond his exceptional battle prowess and Sage Mode abilities.
His true strength lies in his unwavering dedication to nurturing the next generation of shinobi.
As a mentor, he played a pivotal role in guiding promising young students like Nagato and our beloved protagonist, Naruto, helping them hone their skills and develop their signature techniques, such as the Rasengan.
So, what made Jiraiya such a standout character?
His vibrant and eccentric personality, combined with his connection to some of the most influential figures in the series, created a lasting impression on both fans and the characters within the Naruto universe.
Jiraiya was a beacon of light, always ready to guide others with his wisdom, humor, and unwavering belief in their potential.
Now, you can bring home a piece of Jiraiya's unforgettable legacy with the stunning  Jiraiya Sage Mode Pop! Figure.
This carefully crafted collectible is a must-have for any true Naruto fan, serving as a constant reminder of the inimitable spirit, passion, and heart of our beloved Toad Sage.
The AAA Anime Exclusive Jiraiya Sage Mode Funko Pop! is now available for pre-order at the links below (click to jump!) It's expected to be released in July 2023.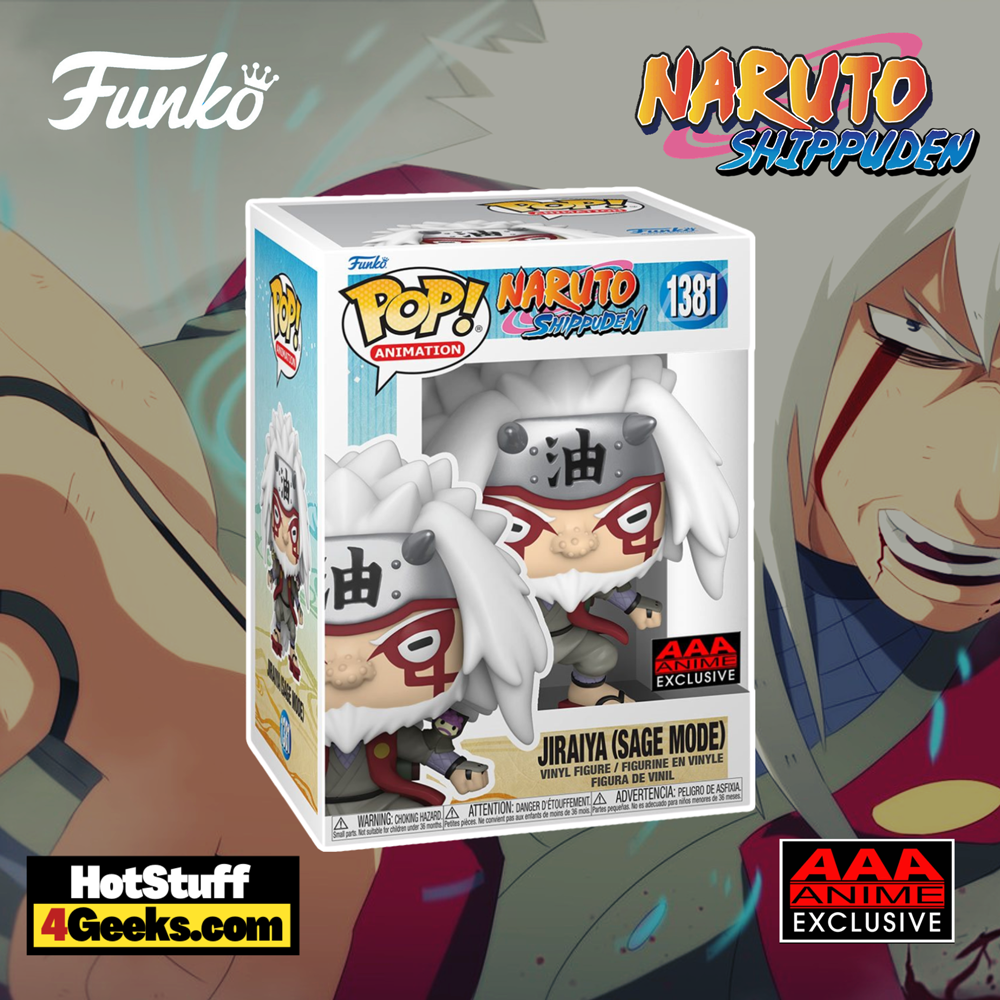 Sage Mode is no ordinary chakra state; it's a rare and advanced form that allows shinobi to harness the raw power of nature itself.
By absorbing Senjutsu chakra from their surroundings, users gain extraordinary abilities, including superhuman strength, lightning-fast speed, and heightened perception.
However, every rose has its thorn; Sage Mode comes with limitations.
It can't be maintained indefinitely; mastering it is no walk in the park.
Only a handful of shinobi have ever unlocked its potential, and even fewer have achieved perfection in its use.
Jiraiya, one of the renowned Legendary Sannin, is known for his exceptional skills and froggy flair.
Though he possesses Sage Mode, he's not particularly fond of it.
But when push comes to shove, Jiraiya knows that tapping into his Sage Mode is sometimes necessary.
Unlike other Sage Mode users, Jiraiya's version is imperfect, causing him to undergo a frog-like transformation.
Though it may not be as refined, it bestows upon him enhanced mobility and a more durable body.
With the help of Fukasaku and Shima, Jiraiya can gather nature chakra during battle, allowing him to sustain his Sage Mode as needed.
Despite the imperfections in Jiraiya's Sage Mode, his unique take on this power should not be underestimated.
Although he struggles to harmoniously blend natural chakra with his own, it gives him distinct frog-like features that can be advantageous in battle.
Jiraiya's strength in Sage Mode is immense, as demonstrated when he faced off against three of the six bodies of Pain.
Funko Pop! Animation: Naruto Shippuden – Jiraiya Sage Mode Funko Pop! Vinyl Figure (2023) – AAA Anime Exclusive
Available at:
Starting now, you can receive 10% off in-stock items with my special link at Entertainment Earth!
 Enjoy!
As an Amazon Associate I earn from qualifying purchases
Want more stuff like this?
Get the best viral stories straight into your inbox!
Don't worry, we don't spam