2023 NEW Naruto Shippuden: Might Guy Funko Pop! HT Exclusive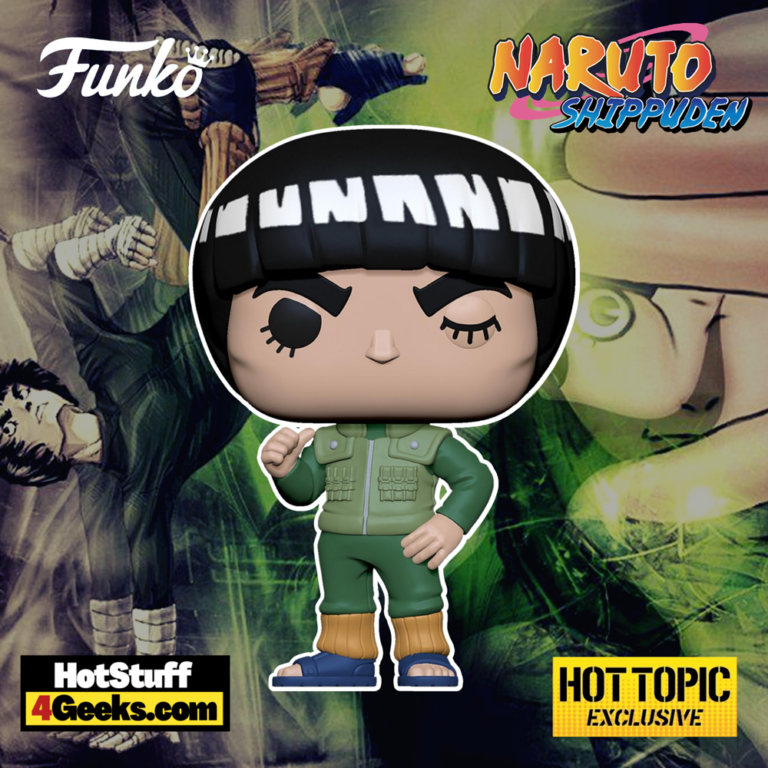 Introducing the new Funko Pop! Animation: Naruto Shippuden – Might Guy Funko Pop! Vinyl Figure (2023) – Hot Topic Exclusive – a charming and fierce tribute to Konoha's beloved taijutsu master, ready to inspire fans and collectors alike. This small yet powerful figure captures the essence of Might Guy, the embodiment of hard work, perseverance, and unwavering belief in one's abilities.
The pop figure is now available for pre-order at the links below – click to jump or scroll to continue reading!
Might Guy, the eternal rival to Hatake Kakashi and mentor to Rock Lee, showcases the power of dedication and resilience.
With his unmatched taijutsu skills and ability to open the Eight Gates, Might Guy has secured his place as one of the most formidable shinobi in the Naruto series.
As the Noble Blue Beast of the Leaf, he serves as a reminder that mastering one's craft, even in the face of adversity, can lead to greatness.
This awesome Funko Pop! is a must-have for any Naruto enthusiast, paying homage to the iconic green jumpsuit-clad hero whose spirit and determination continue to inspire fans across the globe.
Add the indomitable Might Guy to your collection, and let his unwavering resolve serve as a testament to the power of hard work and dedication.
Might Guy Funko Pop! is now available for pre-order at the links below (click to jump!)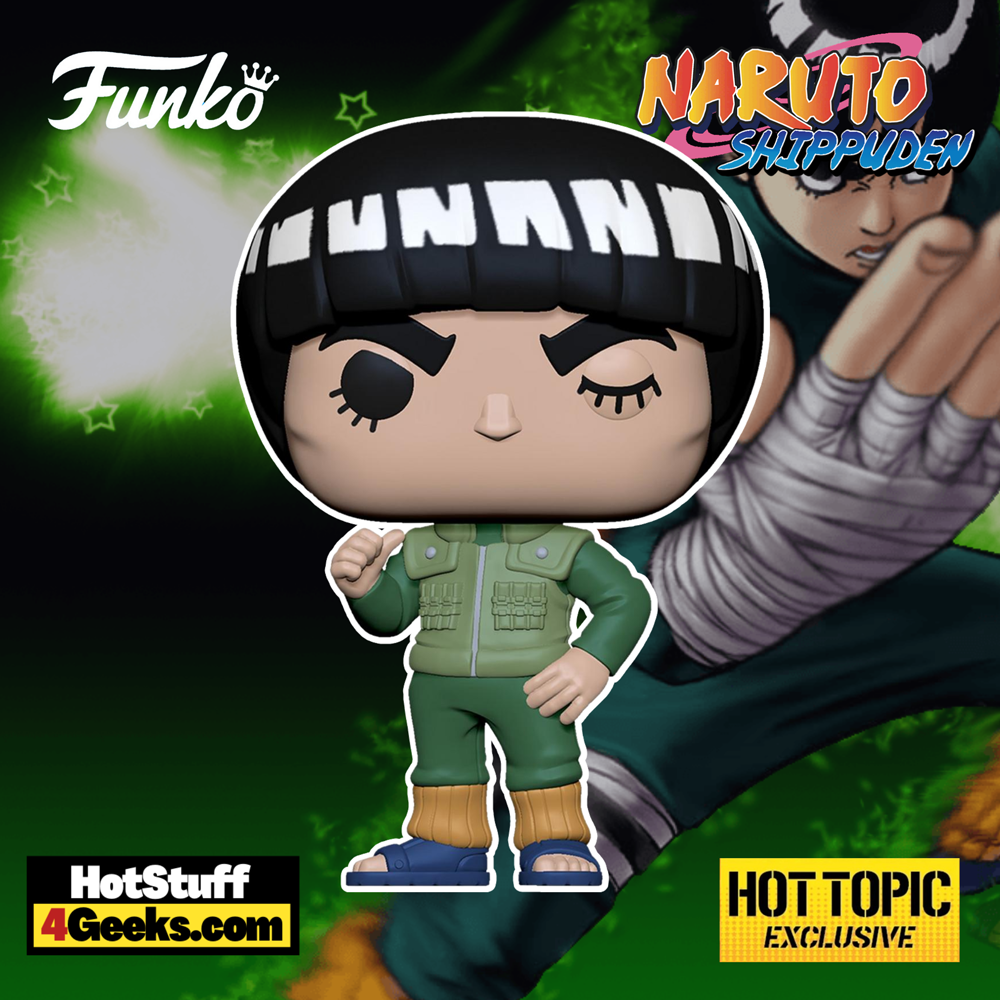 He's a man of unwavering perseverance, an eternal rival to the legendary Hatake Kakashi, and a beacon of hope for underdogs everywhere – Might Guy is the shining embodiment of hard work in the Naruto series.
Dressed in his iconic green jumpsuit and sporting an eyebrow game that would make any beauty guru envious, Might Guy is a force to be reckoned with.
Don't let his seemingly goofy demeanor fool you – there's a reason he's known as the "Noble Blue Beast of the Leaf."
Though Might Guy doesn't possess the ability to use ninjutsu or genjutsu, he more than compensates for it with his unrivaled taijutsu skills.
Following in the footsteps of his father, Might Dai, and passing his knowledge down to his devoted protégé, Rock Lee, Might Guy's dedication and resilience serve as a testament to the notion that being a master in one area can be more than enough to achieve greatness.
Might Guy's true strength lies in mastering the Eight Gates technique. This awe-inspiring and dangerous taijutsu method grants the user unimaginable power at the cost of severe physical consequences.
By opening these chakra gates, Might Guy can access heightened speed, strength, and agility – but with each Gate opened, the damage inflicted on his body becomes more severe.
Might Guy's astonishing power is put to the ultimate test when he faces off against the formidable Uchiha Madara during the Fourth Shinobi World War.
In a heart-stopping moment, Might Guy opens the Eighth and final Gate, the Gate of Death, knowing full well the devastating impact it would have on his body.
He unleashes his most powerful technique, "Night Guy," in a final, desperate attempt to defeat Madara.
Even the fearsome Uchiha Madara can't help but acknowledge Might Guy's prowess, stating: "I, Madara, declare you the strongest of them all!"
While the battle may not have cost Might Guy his life, it left him confined to a wheelchair – a bittersweet reminder of the power and sacrifice of Konoha's beloved taijutsu master.
Starting now, you can receive 10% off in-stock items with my special link at Entertainment Earth!
 Enjoy!
As an Amazon Associate I earn from qualifying purchases
Want more stuff like this?
Get the best viral stories straight into your inbox!
Don't worry, we don't spam