2023 NEW NBC: Jack Skellington Headless Funko Pop! Exclusive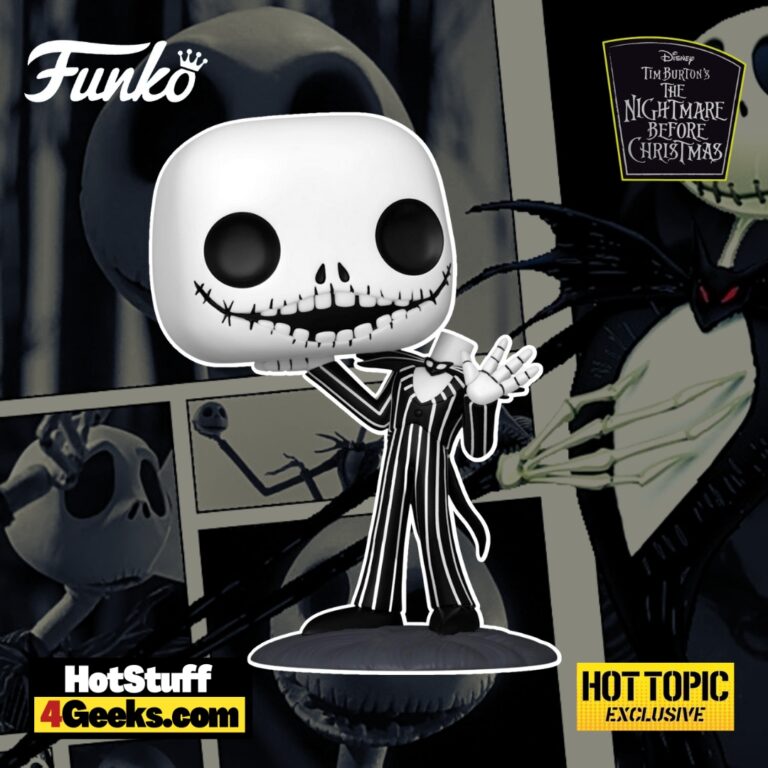 Unveiling a collectible that defies convention while honoring a classic, the new Funko Pop! The Nightmare Before Christmas 30th Anniversary: Jack Skellington Headless Funko Pop! Vinyl Figure – Hot Topic Exclusive is here to bewitch fans anew. It's not just a tribute to the film's 30-year legacy; this headless Jack Skellington collectible delves deep into the enigmatic world of Halloween Town's most paradoxical resident.
To get your hands on this Pop Vinyl Figure at its release, be sure to check out the links I've provided below – click to jump or scroll to continue reading!
Celebrating 30 Years of Jack Skellington: The Headless Funko Pop You Can't Miss
Hot Topic has outdone itself once more! With the 30th anniversary of "The Nightmare Before Christmas" looming large, what better way to commemorate than with an exclusive Jack Skellington Headless Funko Pop! Vinyl Figure?
And trust me, it's turning heads – or rather, losing them! This isn't your ordinary Jack. This one's had a little twist in the Halloween lab.
Funko aficionados and Jack's legion of fans alike will revel in the intricate details that capture the essence of our beloved Pumpkin King.
With its headless design, this figure serves as a cryptic nod to Jack's undying spirit of reinvention. Each time we think we've understood him, he changes the narrative.
So, are you ready to embrace the eerie and perplexing charm of Halloween Town's favorite son?
Dive into the celebration with this unique piece encapsulating three decades of Jack's enigmatic journey.
The Hot Topic Exclusive Jack Skellington Headless Funko Pop! is now available for order at the links below (click to jump!)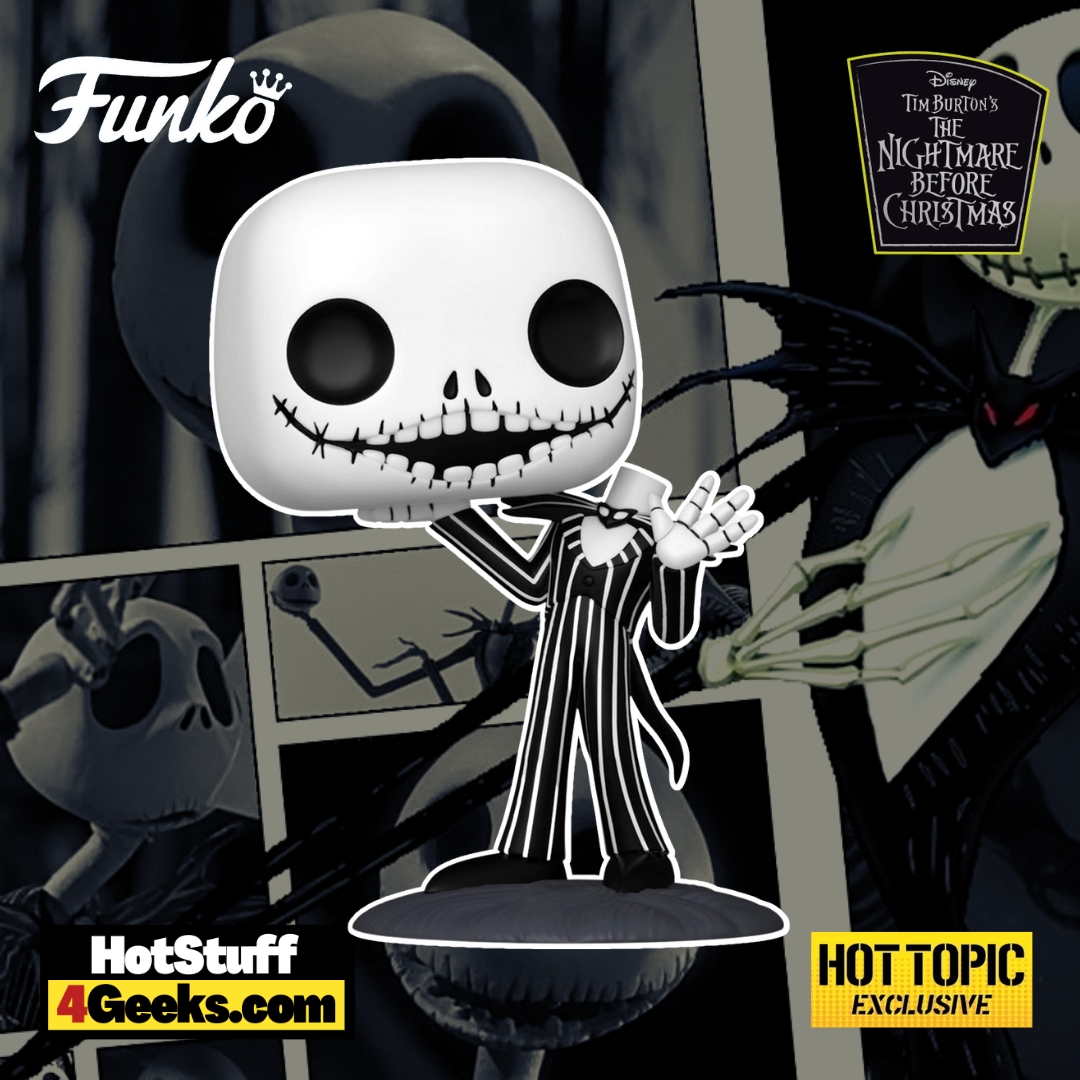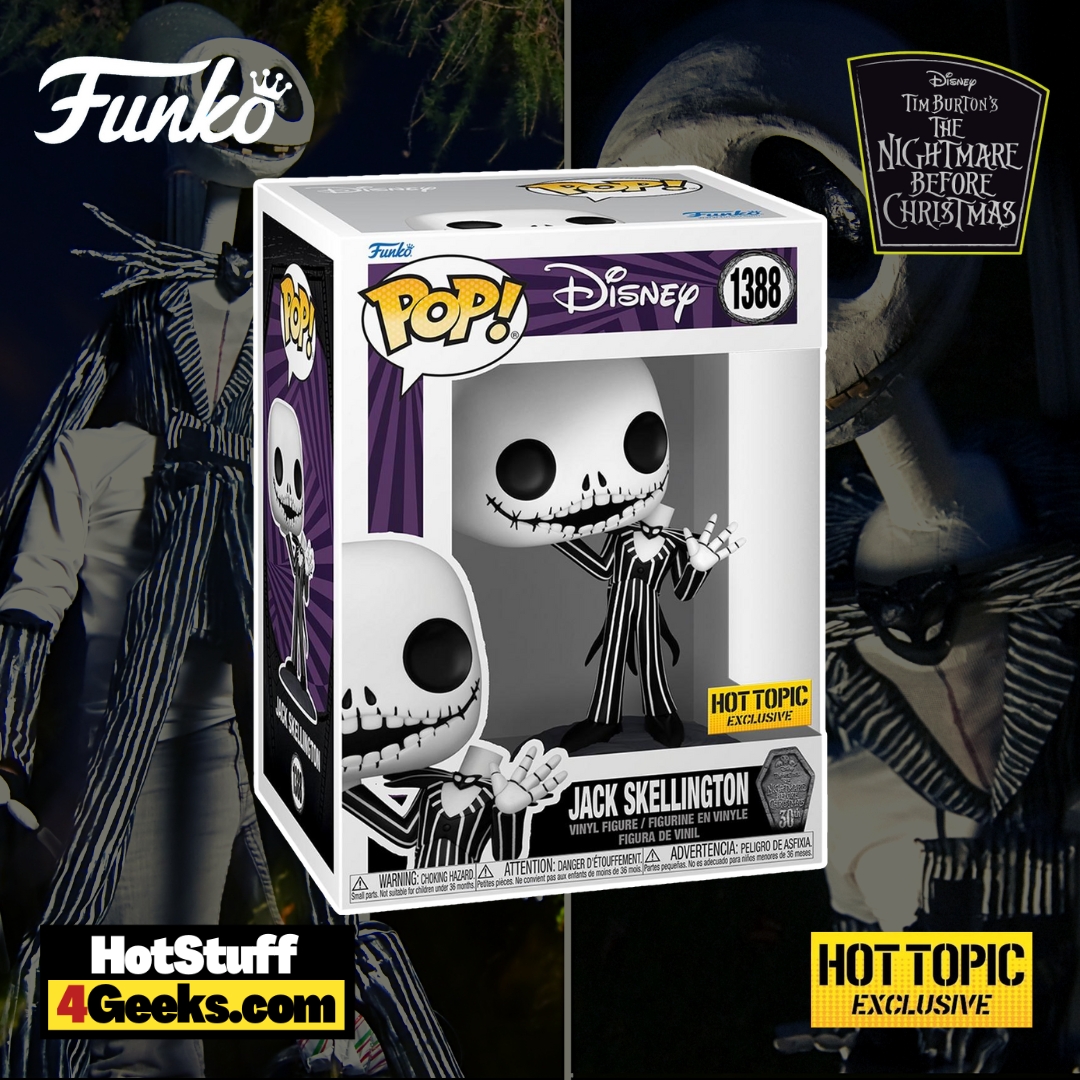 Unmasking the Pumpkin King: Jack Skellington's Mysterious Ways
Jack Skellington, the iconic Pumpkin King of Halloween Town from Tim Burton's "The Nightmare Before Christmas," is a character rife with paradoxes.
Just beneath his skeletal exterior lies an emotional labyrinth, making him one of the most complex figures in modern animation.
At first glance, Jack commands respect and admiration.
His position as Halloween Town's de facto leader is hardly in question—until you dig deeper, that is.
Despite being an influential figure, his leadership skills are, well, less than ideal.
Is he even aware of Sally's plight as she's held captive in Dr. Finkelstein's lab?
And the audacity to employ Lock, Shock, and Barrel—Halloween Town's most notorious trick-or-treaters—for the kidnapping of Santa Claus is not just an error in judgment; it's almost a betrayal of his own realm.
One could argue that Jack is complicit in whatever misfortune befalls these iconic holiday figures, raising ethical questions that bubble under the surface of this ostensibly jovial tale.
Speaking of Santa Claus, or Mr. Sandy Claws as Jack affectionately misnames him, why is his traditional attire the only thing that remains unchanged in Jack's twisted version of Christmas?
For someone who examines every minuscule detail and bends them to fit into his warped holiday vision, it's peculiar, to say the least.
The outfit should have been the first thing to be subjected to Jack's twisted creativity.
Furthermore, Jack's relationship with Sally is a narrative enigma. Claiming her as his "dearest friend," his actions don't exactly scream friendship or even basic consideration.
He disregards her opinions and is blissfully unaware of her struggles, yet still finds a way to claim his affection for her by the movie's end.
It leaves us scratching our heads—what does friendship even mean in Halloween Town?
As if that's not enough to grapple with, Jack himself is a physical anomaly.
With just four fingers on each skeletal hand and a physique that diverges from traditional human anatomy, he's an enigma on two legs.
It's like Burton decided to give anatomy the proverbial middle finger.
Let's not even get started on how he apparently has kids. Skeletal children? The mind boggles at the logistics.
In the final analysis, Jack Skellington is a perplexing character—loved, yes, but not without a quagmire of moral and logical inconsistencies.
His story may not offer clean resolutions or even straightforward questions, but perhaps that's the point.
In a world where even monsters have hearts, the complexities of Jack Skellington serve as a mirror to our own imperfect, sometimes contradictory natures.
And maybe that's the enigmatic allure that keeps us coming back to Halloween Town year after year.
Check out more of The Nightmare Before Christmas 30th Anniversary Funko Pops HERE!
Funko Pop! The Nightmare Before Christmas 30th Anniversary: Jack Skellington Headless Funko Pop! Vinyl Figure – Hot Topic Exclusive
Available at:
Starting now, you can receive 10% off in-stock items with my special link at Entertainment Earth!
 Enjoy!
As an Amazon Associate I earn from qualifying purchases
Want more stuff like this?
Get the best viral stories straight into your inbox!
Don't worry, we don't spam