2023 NEW Obito Uchiha as Madara Uchiha Funko Pop! EE Exclusive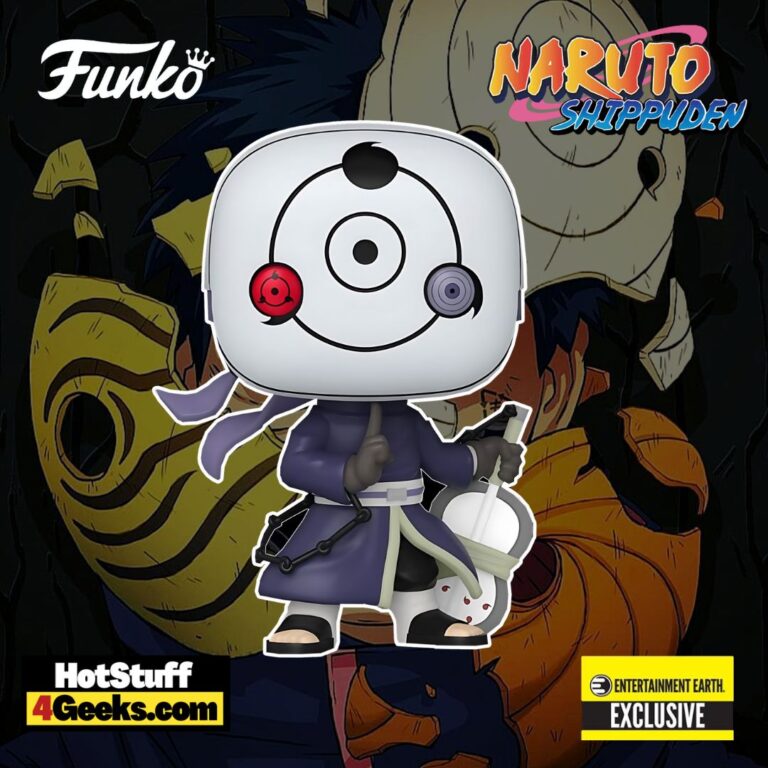 Let's talk about the new Funko Pop! Naruto Shippuden: Obito Uchiha as Madara Uchiha (Rinnegan + Sharingam) Funko Pop! Vinyl Figure – Entertainment Earth Exclusive This is not just a collectible but a vivid reflection of the character's evolution.
The pop figure is now available for pre-order at the links below – click to jump or scroll to continue reading!
With his dark cloak and dual eyes – the Sharingan and Rinnegan, this Obito Uchiha Funko Pop! brings forth the complex duality of his persona.
The red and purple hues of the eyes capture his unparalleled power and the path he traversed, from a noble shinobi to the enigmatic manipulator of chaos.
It's a symbol of his resolve, strength, and unyielding spirit.
The meticulous detail given to his attire, right down to the Uchiha clan symbol, exudes a sense of realism.
Yet, it's not just about the aesthetics.
This Funko Pop! is like holding a piece of the Naruto Shippuden narrative, a tangible reminder of the captivating tale that Obito's life has been.
A must-have for those drawn to the darker, more profound characters in the Naruto universe!
The Entertainment Earth Exclusive Obito Uchiha (Rinnegan + Sharingam) Funko Pop! can be found at the links below (click to jump!)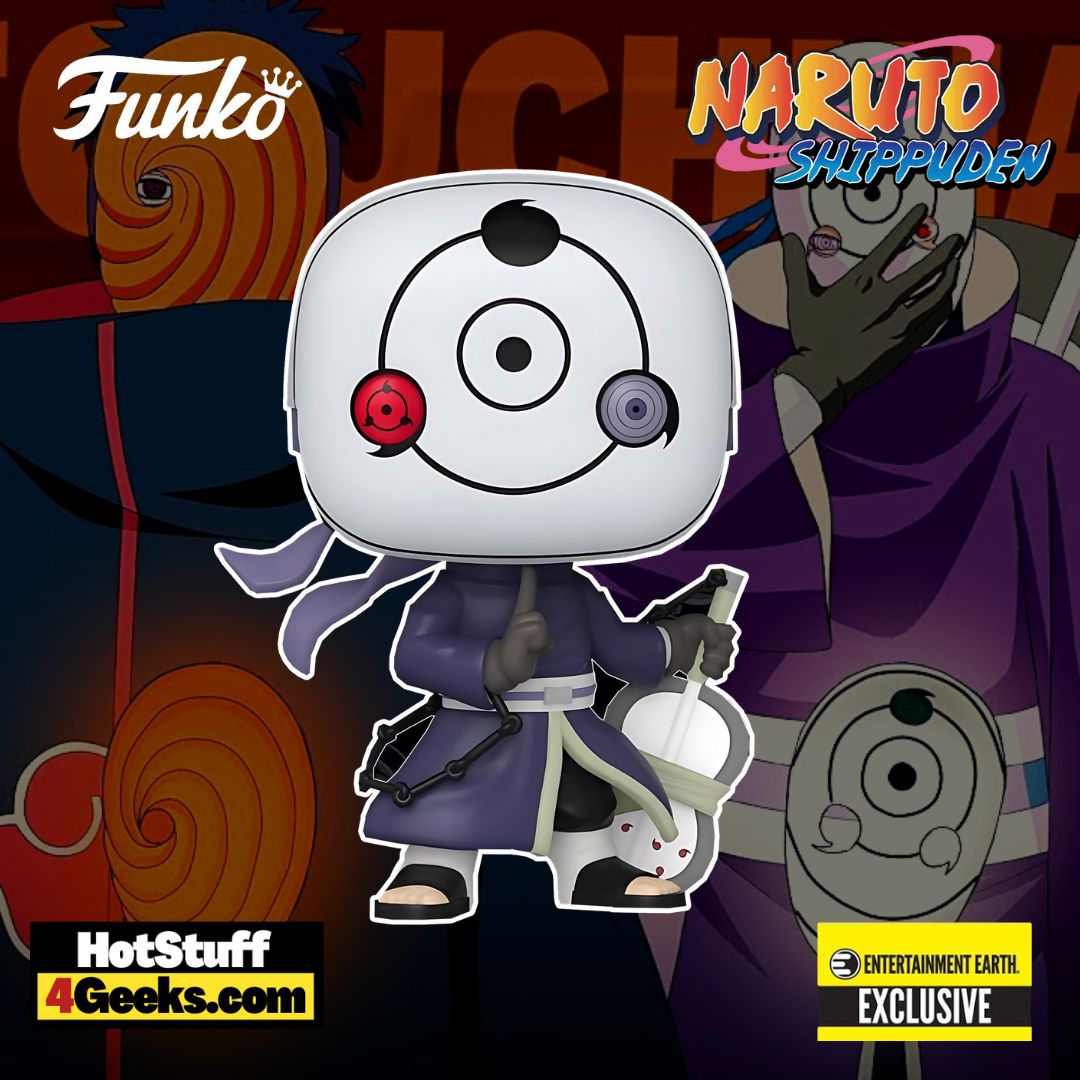 Today, we're diving deep into the enigmatic life of Obito Uchiha, a character whose story is as complex as it is intriguing.
Born into the legendary Uchiha clan, Obito was nothing short of a prodigy.
However, beneath that prodigious exterior lay a heart longing for recognition and acceptance.
From the get-go, Obito showcased tremendous resolve and resilience, embodying the unwavering 'Will of Fire.'
Life threw a curveball at our young shinobi when a crushing boulder pinned him during a mission, giving him a reality check.
But in true Obito fashion, he didn't let this setback define him.
Instead, he transferred his Sharingan eye to his comrade, Kakashi, and with his presumed demise, unknowingly set in motion a chain of events that would change the ninja world forever.
Cue to his resurrection by Madara Uchiha, Obito was a changed man. Molded by Madara's philosophy, he began his perilous journey to create an 'Ideal World,' unafraid to cross moral boundaries.
As Tobi, and later as the mysterious figure behind Akatsuki, his enigma only deepened.
His name became synonymous with fear, manipulation, and the Moon's Eye Plan.
Yet, at the heart of it, Obito remained the boy who wanted to become Hokage to protect his friends.
His final redemption, fighting against Kaguya Ōtsutsuki, beautifully highlighted his inherent goodness.
The journey of Obito Uchiha, from an optimistic shinobi to the mastermind of chaos and eventually to a redeemed hero, is a testament to the rich storytelling in the Naruto universe.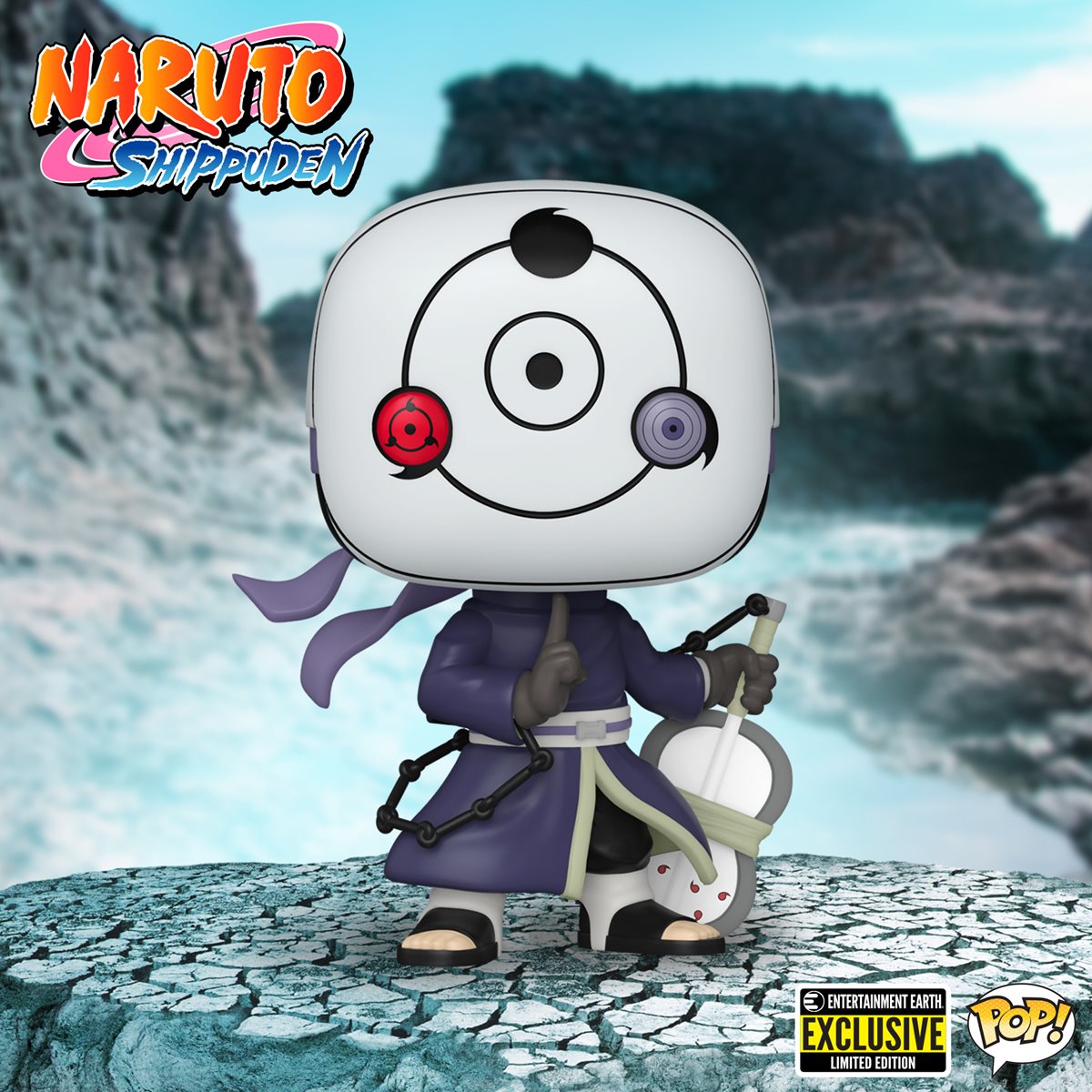 Funko Pop! Naruto Shippuden: Obito Uchiha as Madara Uchiha (Rinnegan + Sharingam) Funko Pop! Vinyl Figure – Entertainment Earth Exclusive
Available at:
Starting now, you can receive 10% off in-stock items with my special link at Entertainment Earth!
 Enjoy!
As an Amazon Associate I earn from qualifying purchases
Want more stuff like this?
Get the best viral stories straight into your inbox!
Don't worry, we don't spam