2023 NEW One Piece – Buggy The Clown Funko Pop! Exclusive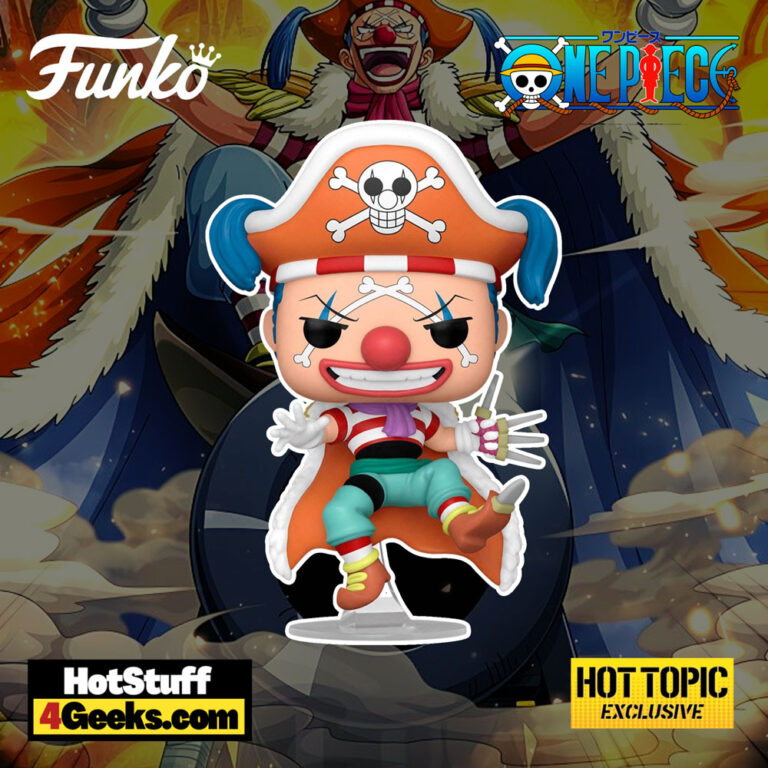 If you're looking for an eye-catching companion, the new Funko Pop! Animation: One Piece – Buggy The Clown Funko Pop! Vinyl Figure – Hot Topic Exclusive (Funko Fair 2023) is sure to make a statement! This limited-edition figure embodies the vibrant spirit of his anime counterpart.
The pop figure is now available for pre-order at the links below – click to jump or scroll to continue reading!
Buggy, the Star Clown Funko pop from One Piece, is one of the most eccentric figures ever created!
The hilarious clown sporting an orange hat and wide smile is an iconic moment in popular culture. You can almost hear Buggy's bombastic laugh just by looking at this adorably whimsical figure.
Buggy, the Star Clown, may be one of the most quotable characters in the world of anime.
When he's not terrorizing Luffy and his crew, Buggy is often delivering some of the most memorable lines.
His signature look consists of his oversized clown shoes and red nose – not to mention his iconic laugh!
Buggy has been a key supporting character since episode 2, and fans everywhere love him for it.
Whether leading an impromptu cabaret or getting into an amusing battle with Luffy and the gang, Buggy never failed to bring some much-needed comic relief to One Piece.
The Hot Topic exclusive Buggy The Clown Funko Pop! (Funko Fair 2023) is now available for pre-order at the links below (click to jump!)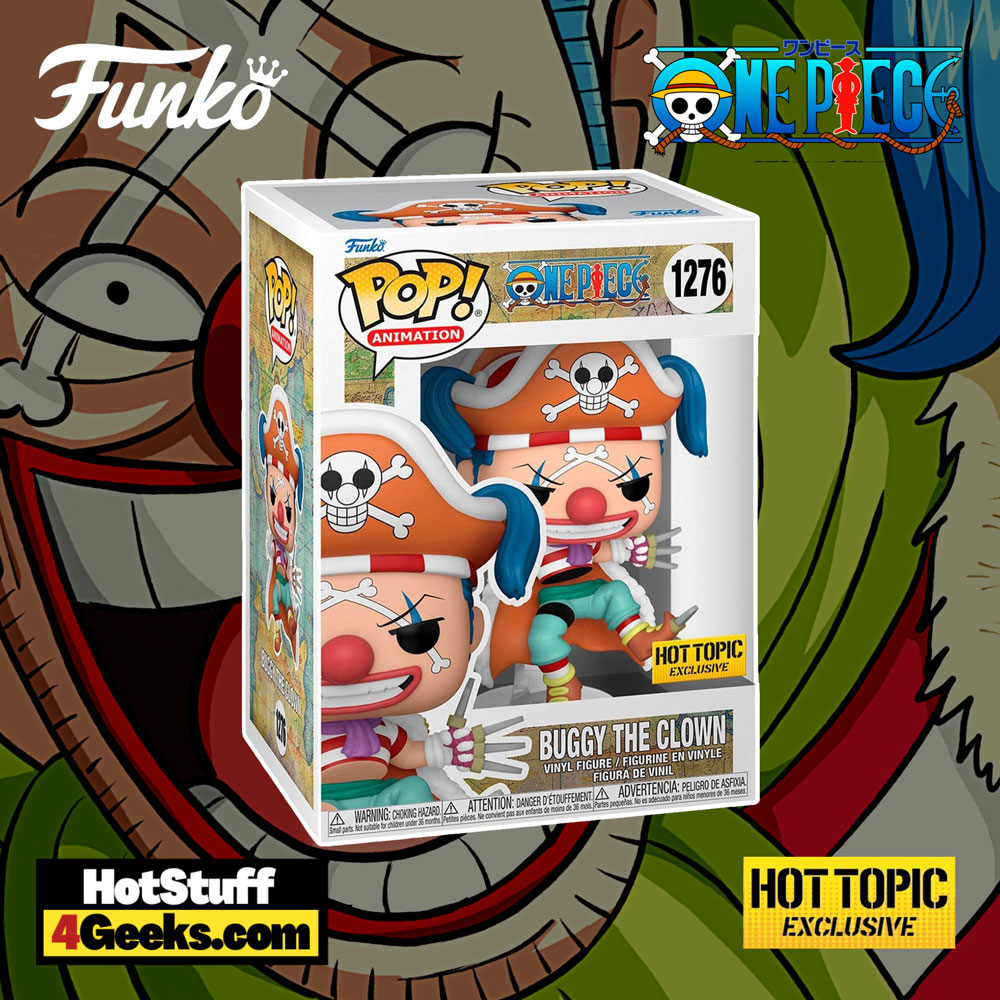 When it comes to memorable characters in the world of One Piece, Buggy the Star Clown is definitely one of them. With his distinctive red nose and love of being in the limelight, Buggy is an instant fan favorite!
Not only that, but we've seen his unique abilities develop over time.
He's a pirate captain and former member of the late Pirate King Gol D. Roger's crew, and he quickly became one of the most entertaining characters in the series.
We learn more about this zany clown as we follow along with him in each story arc- from fighting against Akainu's forces during Marineford to attempting to find One Piece itself!
One of Buggy's most notable abilities is splitting himself into two separate bodies thanks to his Devil Fruit ability known as 'Bara Bara no Mi'.
This has allowed him to take advantage of challenging situations by either creating duplicates or manipulating objects at exceptional speeds- which have landed him victory against some formidable foes!
All things considered, Buggy remains an endearing character who continues to bring lightheartedness and charm throughout each adventure he takes part in!
Check out the One Piece Funko Pops! Complete List (Wave 2023) here.
Starting now, you can receive 10% off in-stock items with my special link at Entertainment Earth!
 Enjoy!
As an Amazon Associate I earn from qualifying purchases
Want more stuff like this?
Get the best viral stories straight into your inbox!
Don't worry, we don't spam