2023 NEW One Piece – Oden Funko Pop! ToyStop Exclusive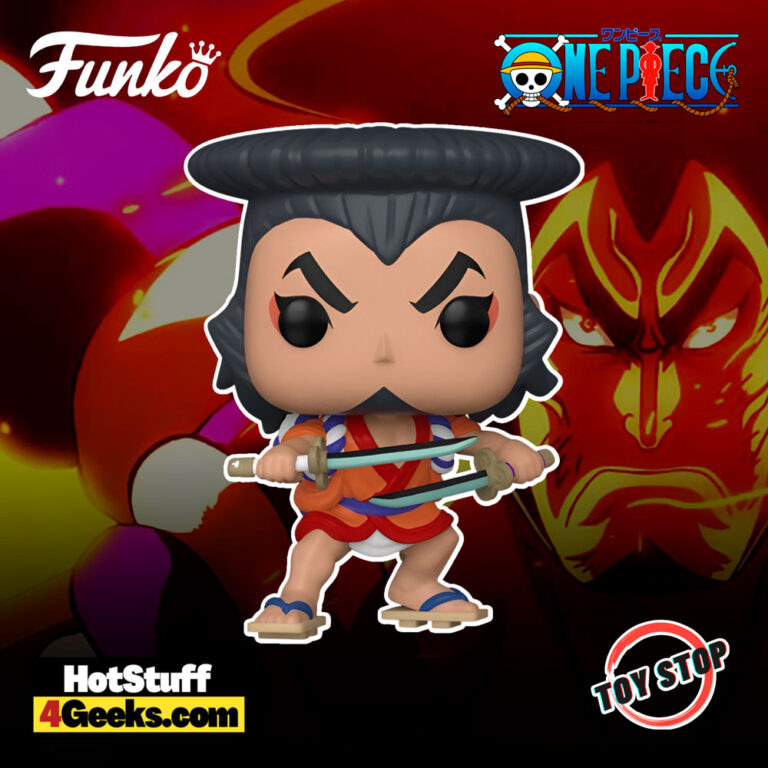 The latest and most buzz-worthy Funko Pop figure has finally arrived – the new  Funko Pop! Animation: One Piece – Oden Funko Pop! Vinyl Figure – ToyStop Exclusive (Funko Fair 2023). As one of the most powerful retainers of the daimyo of Kuri, Oden captures all his strength and energy with this triumphant Pop!
The pop figure is now available for pre-order at the links below – click to jump or scroll to continue reading!
If you are a fan of the ever-popular manga and anime series, One Piece, chances are good that you have dreamed about owning the Oden Funko Pop!
As one of the most famous figures in the series, it's not difficult to see why fans are desperate to get their hands on this collectible.
His flamboyant clothing, massive hair, and even his signature weapon make him an increasingly sought-after piece from the One Piece universe.
So whether you're looking for a cool tabletop display item or just a chance to emulate your favorite character, Oden Funko Pop! is definitely worth checking out — because he's almost as wild as the world of One Piece itself!
The ToyStop exclusive Oden Funko Pop! (Funko Fair 2023) is now available for pre-order at the links below (click to jump!)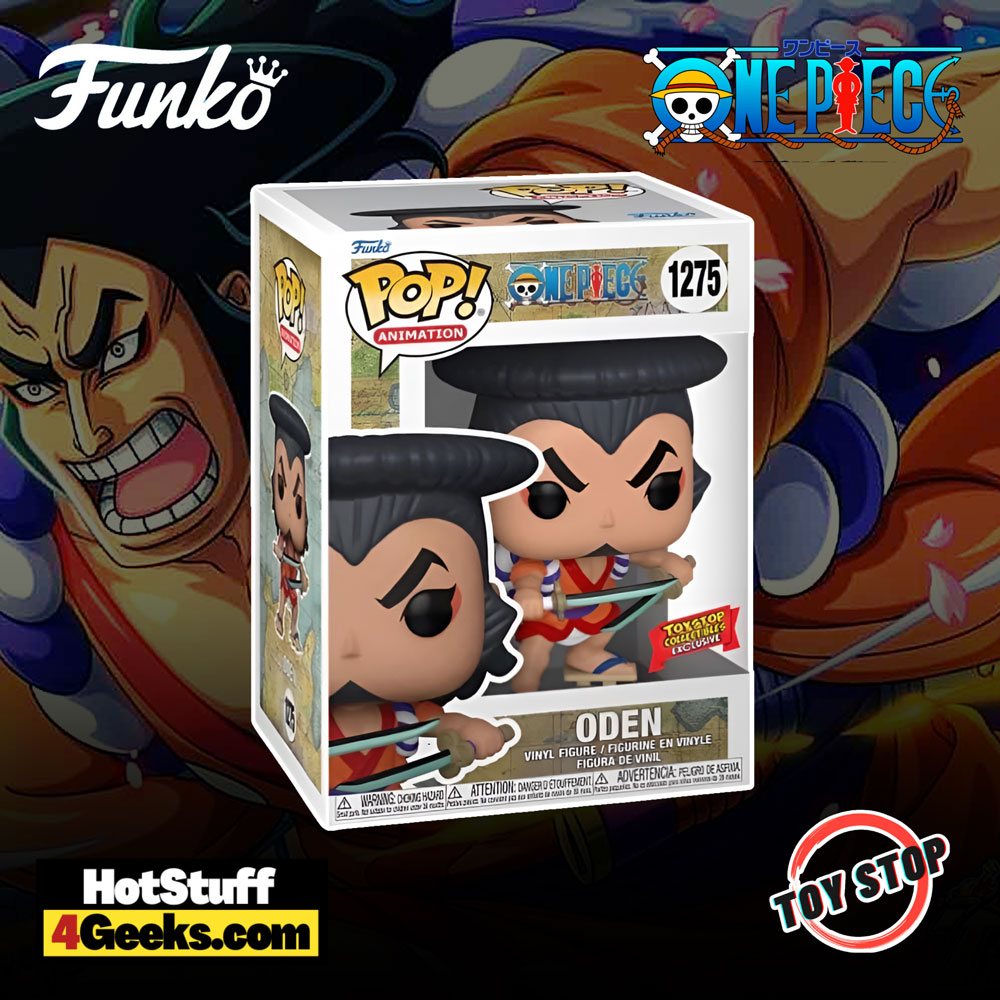 Oden from One Piece is a unique character you don't come across every day – unless, of course, you live in a world of Luffy and the Straw Hat Crew.
He has an infamous reputation for his brute strength, his vast knowledge of history, as well as his flamboyant and unpredictable nature.
Although he may seem intimidating at first glance, Oden is actually quite friendly and has even been known to show compassion toward others.
His wild behavior makes him one of the series's most entertaining characters, leaving viewers counting down the minutes until their subsequent encounter with this eccentric individual.
Oden is an important figure in One Piece, mainly because he's just seriously epic.
He's one of the strongest characters around with two legendary swords, which, let's face it, are pretty cool and also really strong.
That said, Oden isn't just messing around with his swords for fun.
He was actually a significant character in the Wano Country Arc and stuck out in the story as someone instrumental to the events (both past and present).
So if you ever find yourself screaming "Oden!", it means you appreciate how awesome he is!
Check out the One Piece Funko Pops! Complete List (Wave 2023) here.
Starting now, you can receive 10% off in-stock items with my special link at Entertainment Earth!
 Enjoy!
As an Amazon Associate I earn from qualifying purchases
Want more stuff like this?
Get the best viral stories straight into your inbox!
Don't worry, we don't spam