2023 NEW Peanuts – Chef Snoopy Funko Pop! BoxLunch Exclusive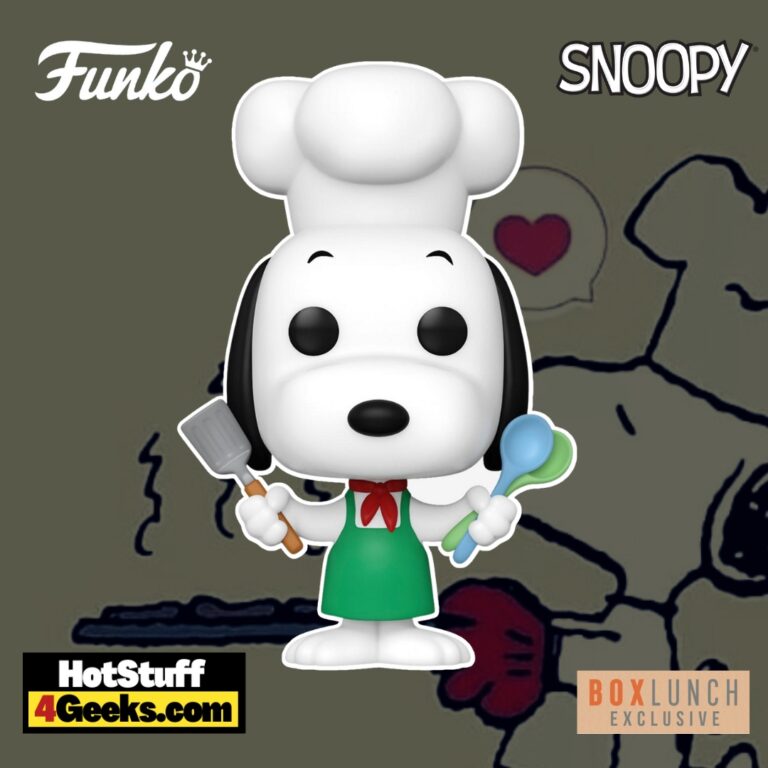 Who wouldn't love a hearty dish cooked by the world's most beloved beagle? The Fnew Funko Pop! Television: Peanuts – Chef Snoopy Funko Pop! Vinyl Figure – BoxLunch Exclusive is poised and ready to dazzle your display with his culinary skills. In this special edition, Snoopy dons a vibrant green apron and clasps essential kitchen tools, bringing a refreshing twist to his usual persona.
To get your hands on this Pop Vinyl Figure, be sure to check out the links I've provided below – click to jump or scroll to continue reading!
Whipping Up Magic: Chef Snoopy Funko Pop!
With the steady gaze of a seasoned chef, Snoopy is depicted with an air of concentration that further enriches this collectible.
The shift from his usual cheerful demeanor to a more focused expression is a testament to the versatile character that has stolen our hearts for generations.
Every aspect of this figure, from the chef hat perched atop Snoopy's head to the detailed kitchen utensils, resonates with the classic charm of the Peanuts franchise.
This exclusive Chef Snoopy Funko Pop! vinyl figure is more than just an addition to your collection.
It's a delightful nod to the ever-evolving character of Snoopy, capturing a new side of the iconic beagle we all adore.
It's almost as if you can smell the aroma of his imagined dishes wafting through your display, adding a dash of warmth and nostalgia.
The BoxLunch Exclusive Chef Snoopy Funko Pop! is now available for pre-order at the links below (click to jump!)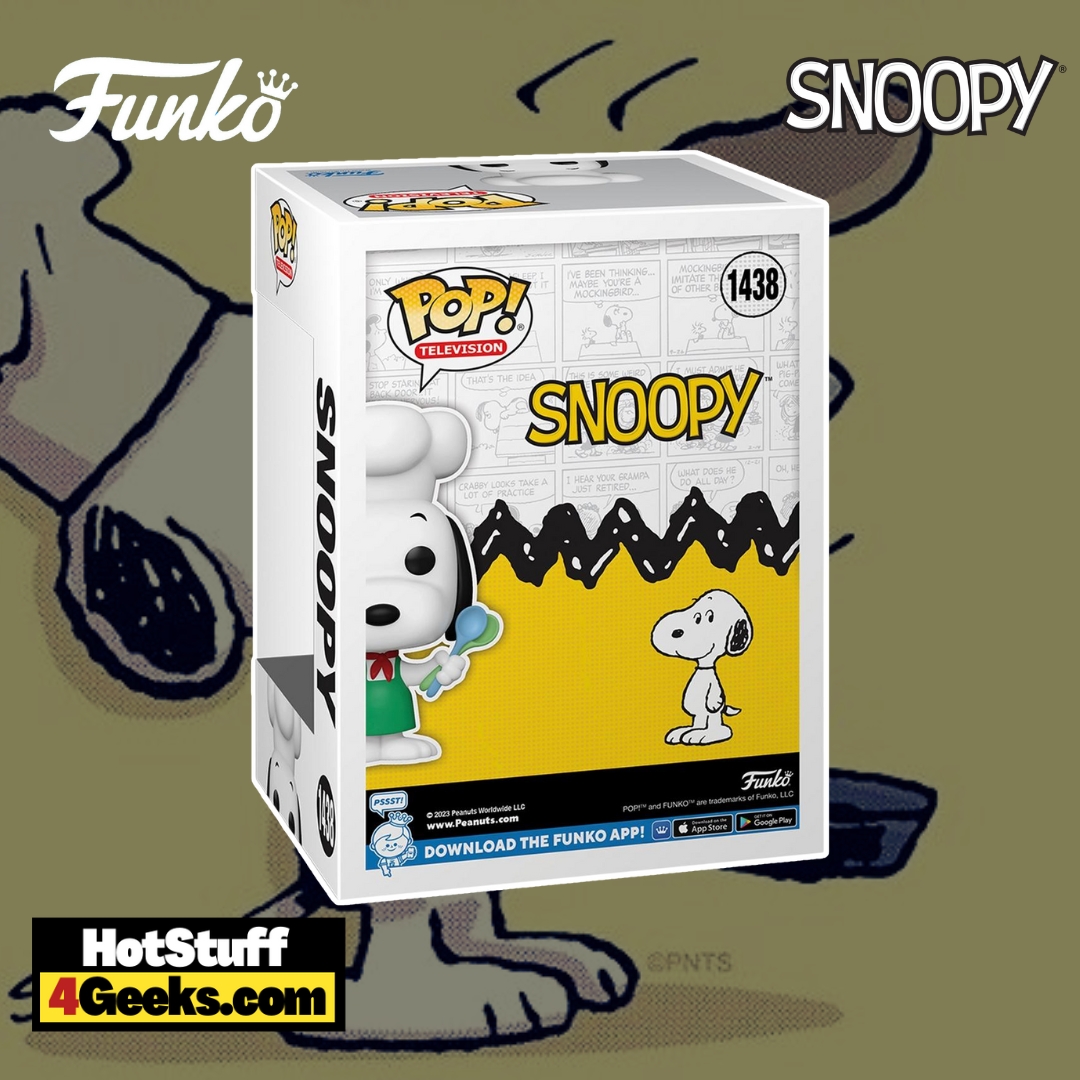 Snoopy: The Beagle Who Conquered Hearts and Minds
In the realm of comic strips, few characters have reached the heights of endearment that Snoopy has.
This iconic beagle from Charles M. Schulz's beloved Peanuts comic strip has captured hearts around the globe, providing readers with a perfect blend of humor, pathos, and timeless wisdom.
A regular sight on dormitory walls and newspaper back pages, Snoopy has been a childhood companion for millions.
Whether he's atop his doghouse, attempting to write the Great American Novel, or living out his fantasies as Joe Cool, Snoopy's appeal is as wide as it is timeless.
His charm lies in his ability to oscillate between the extraordinary and the mundane, providing insightful commentary on life's intricacies along the way.
Snoopy's adventures have touched upon an expansive range of experiences and emotions.
The beagle is as comfortable dealing with the tribulations of writing – as all too familiar to many of us who've faced the tyranny of a blank page – as he is navigating the complex labyrinth of love.
Heartbreak, humor, sarcasm, self-doubt, and jubilance – Snoopy's experiences mirror our own, making him more than just a comic character; he's a companion in our shared human journey.
At times, Snoopy could also be a philosopher disguised as a beagle.
His witticisms were not just funny but profoundly insightful. Snoopy understood the fragility and impermanence of life, teaching us to savor every moment and cherish the joy of being alive.
His philosophy might be best encapsulated by his knack for living in the present, disregarding societal norms, and championing the importance of self-motivation.
Snoopy has also held a mirror to society, reflecting our quirks, foibles, and the unspoken realities we often shy away from.
One of his most noteworthy storylines involved heartbreak and healing, mirroring real-life experiences that many readers found relatable.
The beagle's run-ins with disappointment, rejection, and self-discovery added a layer of depth to his character, turning him into a beacon of resilience and optimism.
The reach and influence of Snoopy and the Peanuts universe go beyond the comic strip.
The endearing beagle has appeared in holiday television specials, parades, and even at NASA as the mascot for astronaut safety.
Despite its simple, minimalistic style, the Peanuts comic strip – with Snoopy at its heart – continues to leave an indelible mark on pop culture.
In the grand tree of the comic book world, Peanuts reign supreme, with Snoopy baying at the moon from its topmost branch.
The beagle's allure stems from his ability to make the ordinary extraordinary and to shine a spotlight on life's simplest yet most profound truths.
And so, whether he's tackling writer's block or donning his Joe Cool persona, Snoopy continues to inspire, uplift, and remind us all of the joy in every moment.
Starting now, you can receive 10% off in-stock items with my special link at Entertainment Earth!
 Enjoy!
As an Amazon Associate I earn from qualifying purchases
Want more stuff like this?
Get the best viral stories straight into your inbox!
Don't worry, we don't spam