2023 NEW Perez, Verstappen, and Hamilton Funko Pop! Rides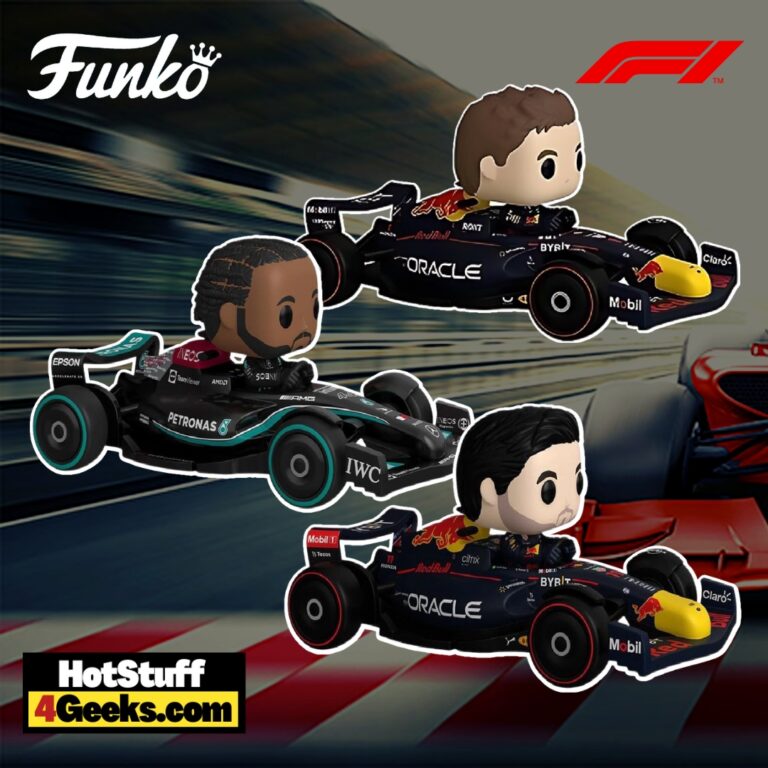 Get ready to rev up your collection with the 2023 release of Formula 1: Perez, Verstappen, and Hamilton Funko Pop! Rides. This new line is a must-have for fans, capturing the essence of these racing legends in whimsical yet detailed miniatures.
UPDATE: Now Available for pre-order at Amazon! To get your hands on these Pop Vinyl Figures, be sure to check out the links I've provided below – click to jump or scroll to continue reading!
Heads up, Formula 1 fans and collectors! The much-anticipated release of Funko Pop! Rides featuring Checo Pérez, Max Verstappen, and Sir Lewis Hamilton are upon us.
But these aren't your run-of-the-mill cutesy caricatures; these are mini marvels that channel the essence of their life-sized counterparts.
What makes these Funko Pops a pit stop you can't pass up? Let's start with Checo Pérez, fully adorned in his Red Bull Racing suit. The meticulous attention to his likeness is a nod to his unwavering focus on the track.
The Max Verstappen Funko captures that daredevil aura, reflecting the energy that led him to his two championship titles.
Ah, and then there's Sir Lewis Hamilton, perfectly poised and sporting his signature helmet—a true manifestation of a man whose seven titles are only the tip of the iceberg.
In a realm where split seconds matter, don't miss your chance to capture the perpetual rush of Formula 1 in the palm of your hand.
Unveiling the F1 Funko Pop! Rides List for this year's release:
Formula 1: Oracle Red Bull Racing –  Sergio Perez Funko Pop! Ride Vinyl Figure
Formula 1: Oracle Red Bull Racing – Max Verstappen Funko Pop! Ride Vinyl Figure
Formula 1: Mercedes-AMG Petronas – Lewis Hamilton Funko Pop! Ride Vinyl Figure
Earlier releases: Formula 1: Perez, Verstappen, and Russel Funko Pops! 
The Formula 1 Funko Pop! Rides can be found for order at the links below (click to jump!)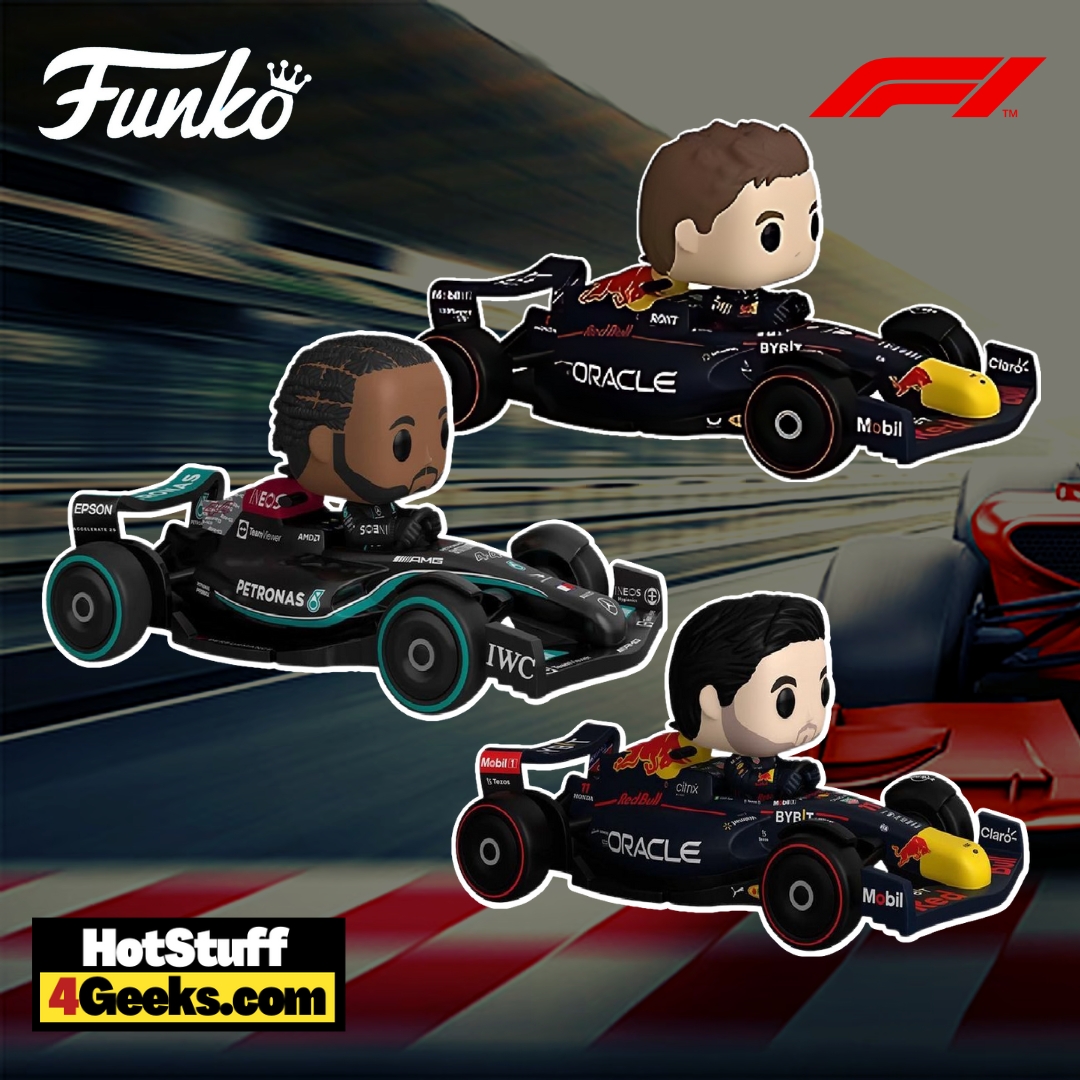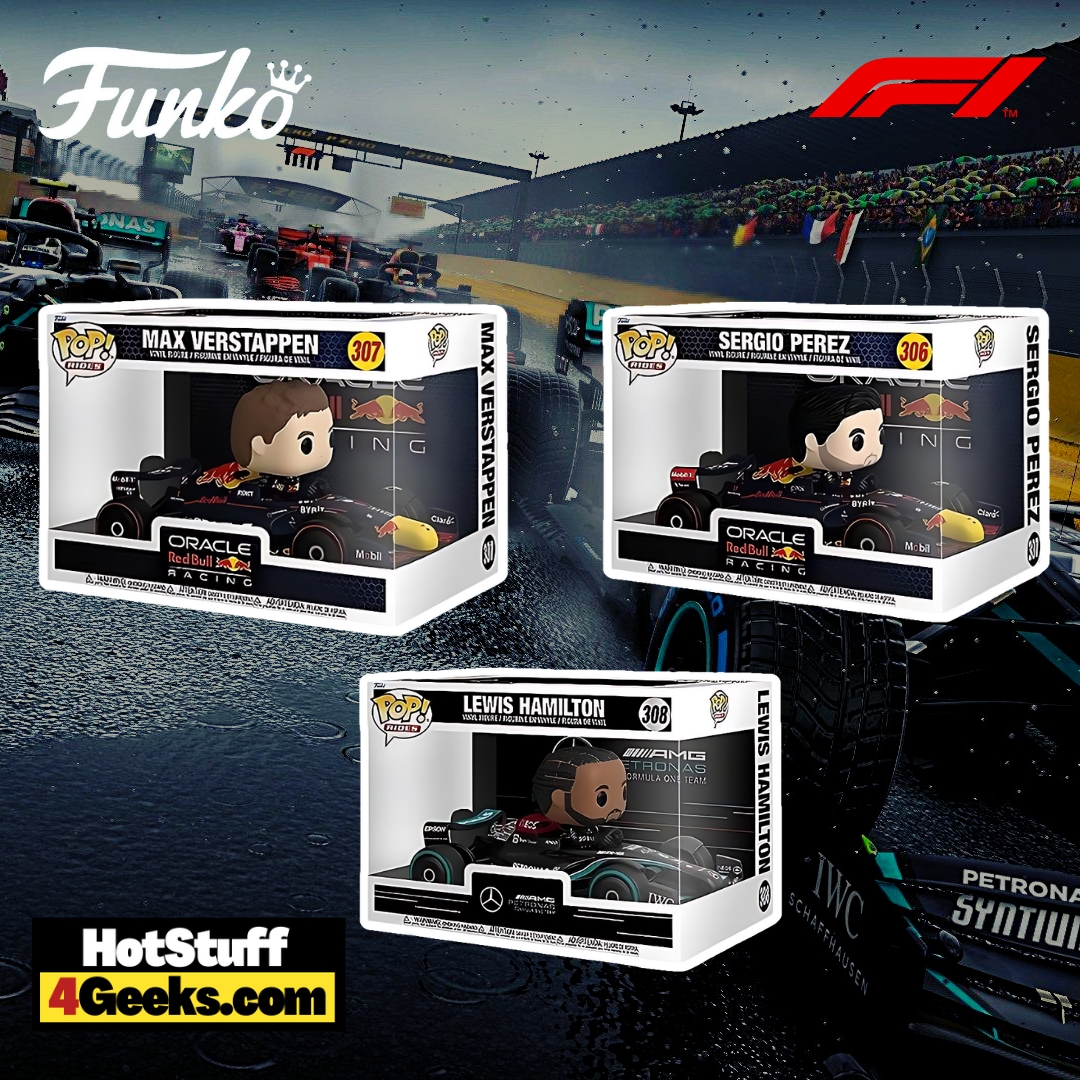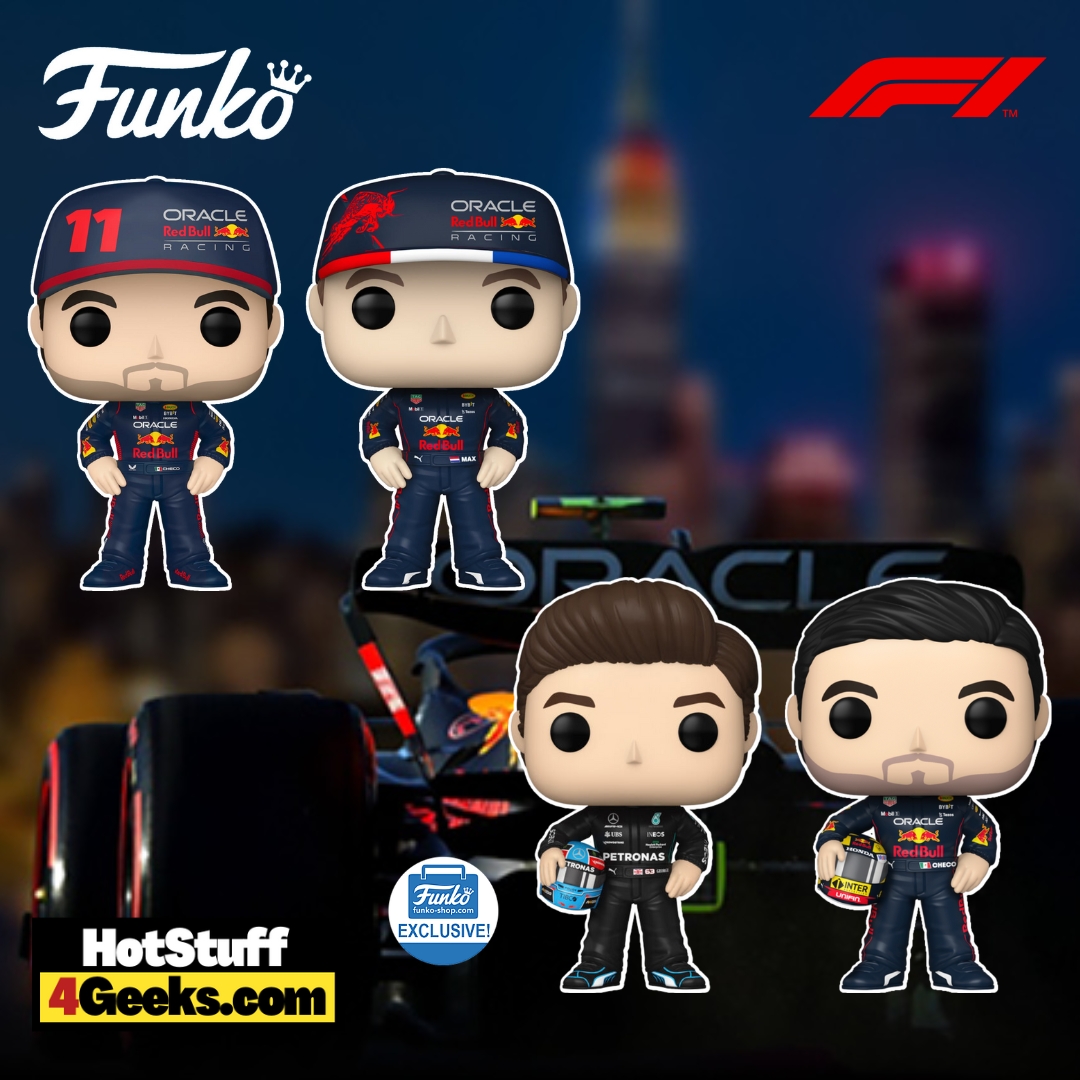 The Intricate Dance of Titans: Pérez, Verstappen, and Hamilton in the World of Formula 1
Formula 1! The high-octane, unscripted drama unfolds on asphalt stages worldwide.
The combatants? None other than the virtuosos of velocity: Checo Pérez, Max Verstappen, and Sir Lewis Hamilton.
Each has etched an indelible mark on the sport, leaving fans and pundits endlessly debating their merits and mistakes.
Let's start with the man of the moment, Checo Pérez. Hailing from Mexico, he didn't just saunter into F1; he smashed through the proverbial glass ceiling.
Checo's maiden win at the 2020 Sakhir Grand Prix was a poetic crescendo to an odyssey spanned 190 races.
Yes, 190! That's not just grit; it's a Homeric epic on four wheels.
Now, with Red Bull Racing, his journey is far from over.
Breaking records is a habit for him, just like he did when he earned his first pole position in the 2022 Saudi Arabian Grand Prix.
Checo is a timely poet in a sport where milliseconds make the difference.
Now, onto the young Dutch sensation, Max Verstappen. Born into a racing family, it's like Max was molded from the same clay as Greek gods and grafted onto an F1 cockpit—the youngest to ever compete in F1, and now, a two-time world champion.
But numbers don't do justice to Max's flair; whether he's roaring past the checkered flag or sending competitors on futile chases, he's the very embodiment of kinetic artistry.
Last but certainly not least, the Knight of the British Realm, Sir Lewis Hamilton.
What can one say about a man who has broken almost every record there is to break?
Not just a driver but a statesman for the sport. With seven titles under his belt, Hamilton transcends the traditional limits of F1.
Yet, his off-track persona has elevated him to a different plane altogether. An activist, a fashion icon, and a role model, he's not just in the race; he is the race.
What does it mean when such extraordinary lives collide on a racetrack?
It's more than just a race; it's a clash of legacies, philosophies, and generations.
It's akin to celestial bodies aligning in the sky, each one brilliant on its own but absolutely sublime when viewed in conjunction.
The raw energy, the complex strategies, and the unrehearsed ballet of Formula 1 acquire a whole new dimension through these gladiators of the grid.
So, what's the final takeaway? Formula 1 isn't just about who crosses the finish line first.
It's about the undulating narratives, the startling upsets, and the moments that take our breath away.
In the vortex of this high-speed mayhem, Pérez, Verstappen, and Hamilton aren't just competitors; they are the pulsing heartbeats of a sport that never fails to mesmerize.
Funko Pop! Formula 1: Perez, Verstappen, and Hamilton Funko Pop! Rides (2023 release)
Available at:
Starting now, you can receive 10% off in-stock items with my special link at Entertainment Earth!
 Enjoy!
As an Amazon Associate I earn from qualifying purchases
Want more stuff like this?
Get the best viral stories straight into your inbox!
Don't worry, we don't spam