2023 NEW Pokémon: Charmander Pearlescent Funko Pop! Excl.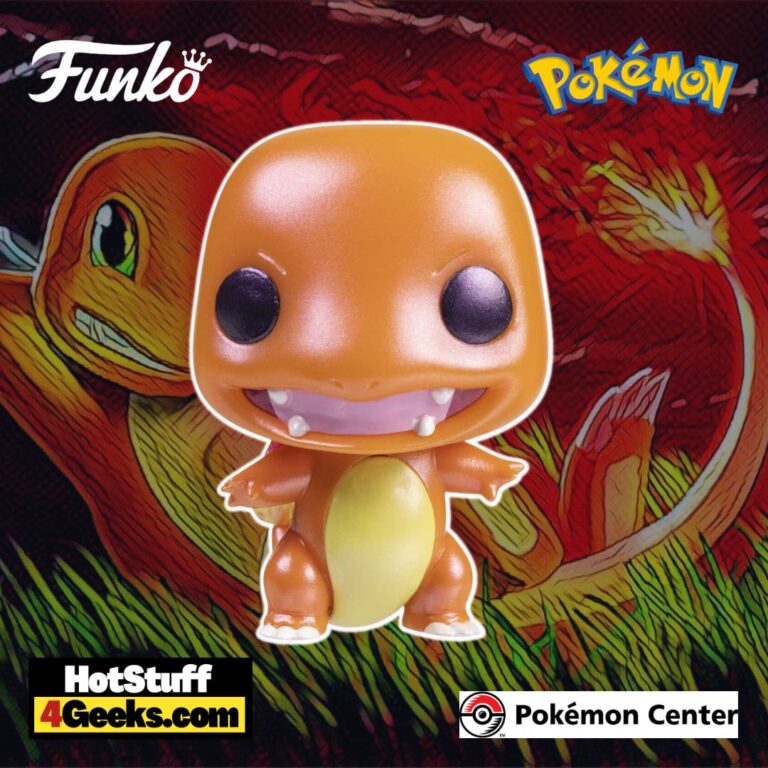 Straight out of Kanto and into your collection comes an irresistible figure, a sure-fire hit with Pokémon fans. Meet Charmander, the fire-breathing buddy from your childhood adventures, now immortalized in a shimmering, pearlescent hue: It's the new Funko Pop! Games: Pokémon: Charmander Pearlescent Funko Pop! Vinyl Figure – Pokémon Center Exclusive.
To get your hands on this Pop Vinyl Figure, be sure to check out the links I've provided below – click to jump or scroll to continue reading!
This is no ordinary Charmander! Bathed in an iridescent gleam, it practically glows with the fiery spirit we've grown to love.
This charming figure captures the essence of Charmander—the bright eyes full of curiosity, the endearing smile, and, of course, the iconic fiery tail.
Every detail is a testament to the fiery resolve of this first partner Pokémon.
But here's the twist—this delightful collectible isn't just a tribute to Charmander.
It's a unique fusion of Pokémon nostalgia and Funko's knack for bringing characters to life.
Crafted with care by Funko exclusively for Pokémon Center, this pearlescent figure is more than just a Pop; it's a glowing tribute to one of Pokémon's most beloved characters.
Celebrate your love for Pokémon with this exclusive Charmander Pop! figure.
It's a spark of joy, a flame of fun, and a bright addition to any collection. Because, after all, who could resist that pearlescent charm?
The Pokémon Center Exclusive Pearlescent Charmander Funko Pop!  is now available for pre-order at the links below (click to jump!)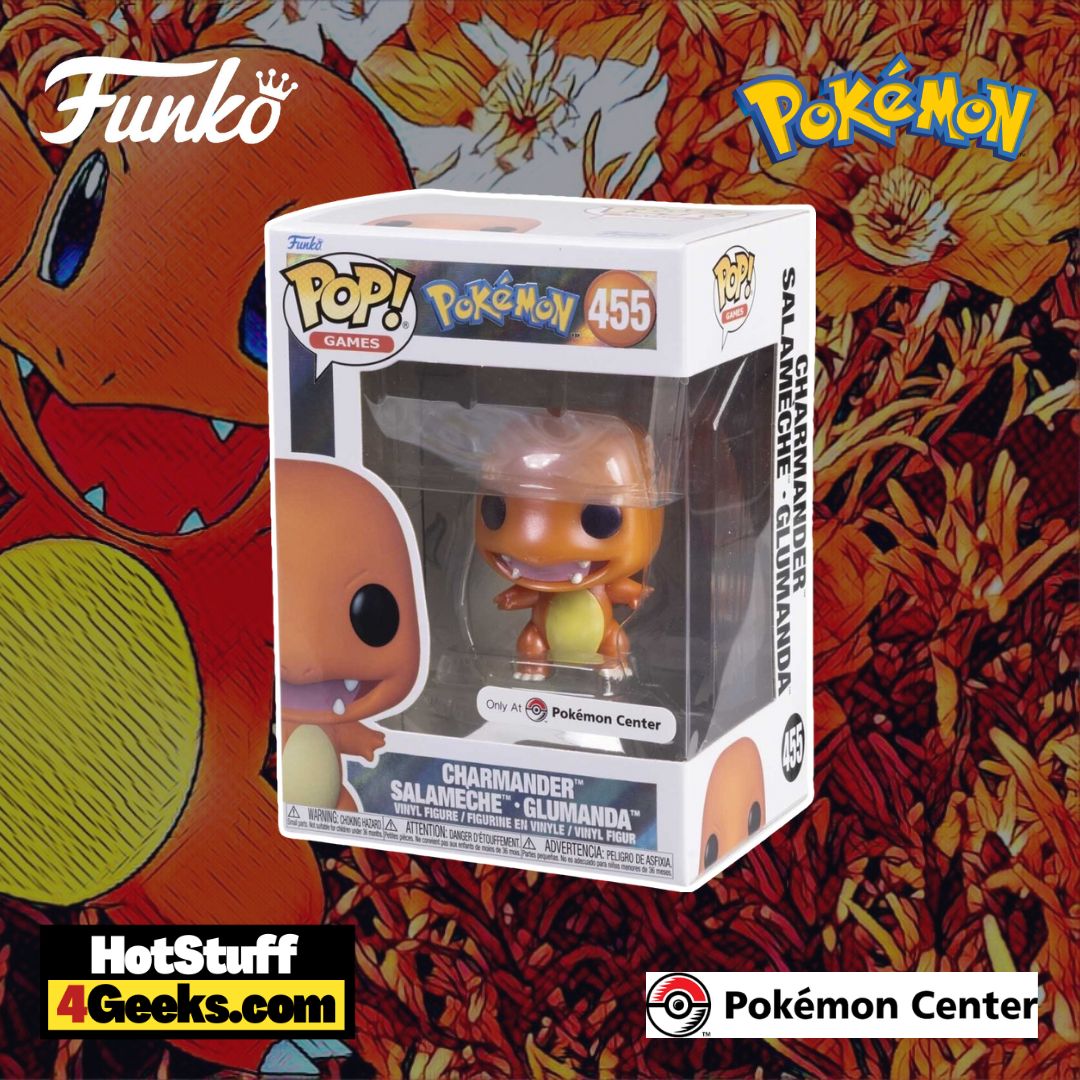 In the world of Pokémon, where whimsy meets adventure, one creature reigns supreme in the hearts of many—Charmander.
This fiery little critter, reminiscent of a friendly dinosaur with a flame-tipped tail, offers so much more than meets the eye.
Charmander often sparks a special connection when embarking on the illustrious journey across Kanto.
This compact fire-breather doesn't just offer a gateway into a world of fantastic creatures—it becomes the key to unlocking the game's true spirit.
Charmander embodies the ethos of Pokémon. Its journey from a humble, flame-tipped reptile to a formidable Charmeleon and, eventually, a commanding Charizard mirrors our own evolution as players.
As we navigate challenges and overcome obstacles, we grow just as our Charmander does.
When it comes to combat, don't let Charmander's petite frame deceive you.
Yes, he may have a tender smile and a shy demeanor, but when backed into a corner, this fire-type Pokémon unleashes a flamethrower like no other. What makes Charmander exceptional is its character, not its comb"t prowess.
The shared struggles and victories forge an emotional bond that transcends the digital realm, transforming a game into a grand adventure.
Charmander isn't just a Pokémon—it's a stalwart friend, an unwavering ally, and a reminder of the extraordinary hidden in the ordinary.
In essence, Charmander encapsulates the spirit of Pokémon: the thrill of exploration, the beauty of growth, and the bonds forged on our journey.
In every ember and flame, this fiery lizard reminds us why Pokémon continues to warm the hearts of millions.
Funko Pop! Games: Pokémon: Charmander Pearlescent Funko Pop! Vinyl Figure – Pokémon Center Exclusive
Available at: 
Starting now, you can receive 10% off in-stock items with my special link at Entertainment Earth!
 Enjoy!
As an Amazon Associate I earn from qualifying purchases
Want more stuff like this?
Get the best viral stories straight into your inbox!
Don't worry, we don't spam