2023 NEW Pokémon – Munchlax Jumbo Funko Pop! Target Con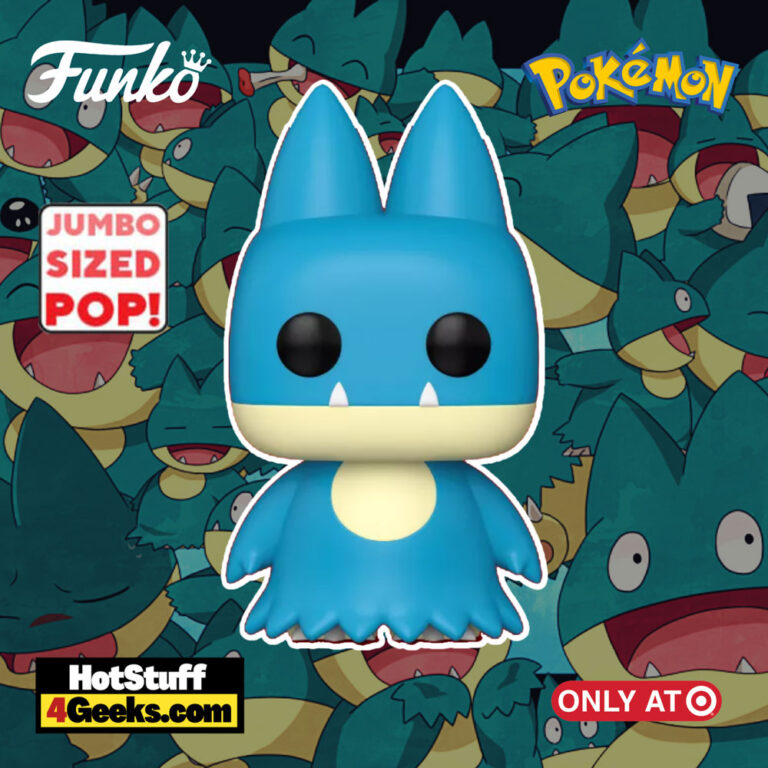 If you're looking to add a unique and eye-catching collectible to your shelf, the new Funko Pop! Games: Pokémon – Munchlax Jumbo Funko Pop! Vinyl Figure – Target Con 2023 Exclusive is an ideal choice. This Funko Pop possesses all the necessary attributes to be a standout addition to any collection.
The pop figure is releasing today at 2.30 AM CST at the links below – click to jump or scroll to continue reading!
Appealing to collectors of all ages, it features an adorable and detailed design of the popular Pokemon character that looks great in any collection.
What sets this Funko Pop apart is its impressive size!
Its oversized design provides a highly noticeable presence and makes it a standout piece alongside other smaller figures.
The fully painted design features Munchlax with its signature black eyes, fluffy blue fur, and adorable expression. No detail was spared in its construction, from its tousled ears to its little hind legs.
This collectible is perfect for any Pikachu enthusiast looking to add a unique piece to their shelf.
The Target-Con 2023 exclusive Munchlax Jumbo Funko Pop! can be found at the links below (click to jump!)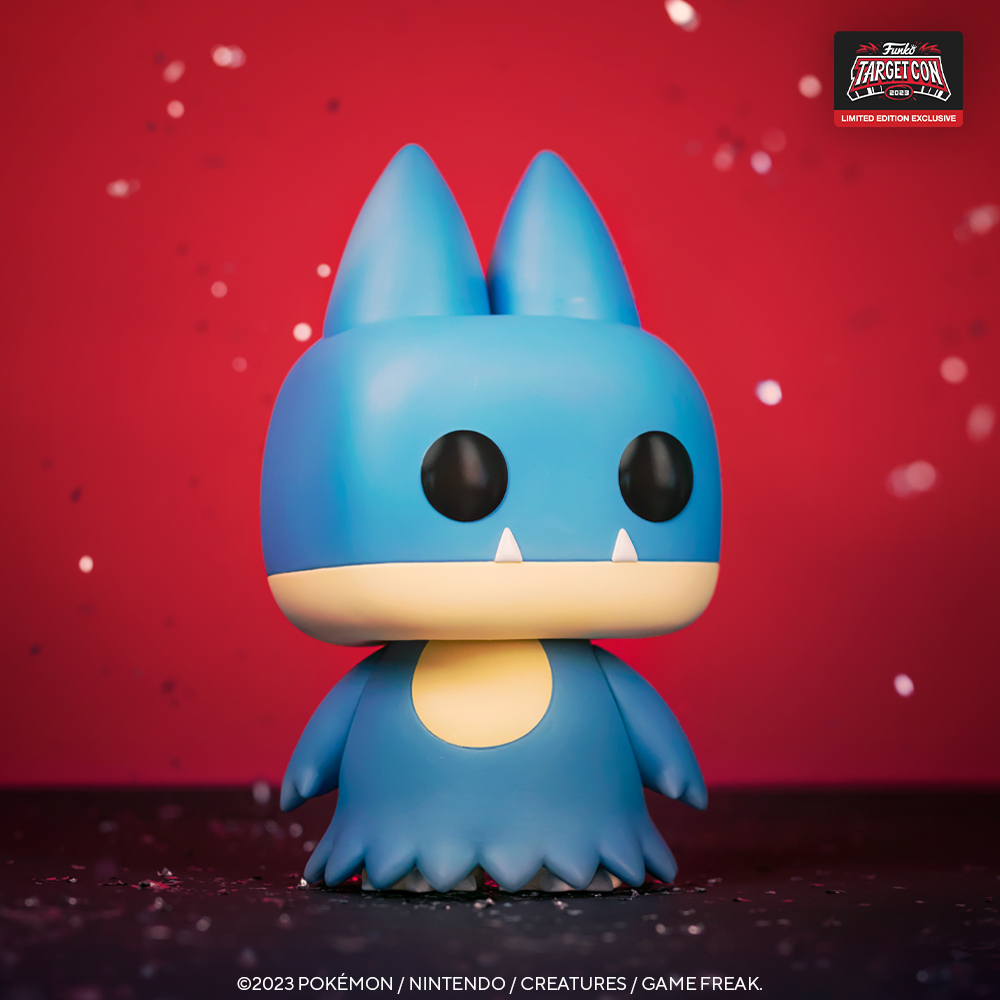 Pokémon is a franchise that has captured the hearts of millions of people worldwide, and one of the most beloved creatures in this world is Munchlax.
Munchlax is a cute and chubby Pokémon introduced in the fourth generation of the series and has since become a fan favorite.
Munchlax is a Normal-type Pokémon characterized by its large and round body, tiny feet, and cute chubby cheeks.
It has a blue fur coat with a white underbelly and long ears. It also has a snout that it uses to sniff out food. However, its most prominent feature is its insatiable appetite.
Munchlax is known to eat anything and everything it comes across, regardless of whether it's edible.
This Pokémon's voracious appetite is so intense that it can even eat while asleep.
Munchlax is also known for being quite lazy. It would much rather sleep and eat than engage in any physical activity.
It is not very good at battling and prefers to avoid confrontations altogether. In addition, its low motivation and tendency to eat everything in sight can make it a difficult Pokémon to train.
Munchlax evolves into Snorlax, one of the most iconic Pokémon in the series.
However, you must fulfill some conditions to evolve a Munchlax into a Snorlax. You must make your Munchlax happy, and it needs to level up while holding a specific item called the "Full Incense."
This item is a hold item that reduces the speed of the Pokémon that holds it in battle. Once these conditions are met, your Munchlax will evolve into a Snorlax.
Munchlax is a Pokémon that can be caught in many Pokémon games.
It is usually found in areas with lots of food, such as berry trees, and near restaurants. Munchlax is known for being a tough Pokémon to catch because it has a high capture rate.
However, it can be a valuable addition to your team once caught, especially if you level it up to a Snorlax.
Starting now, you can receive 10% off in-stock items with my special link at Entertainment Earth!
 Enjoy!
As an Amazon Associate I earn from qualifying purchases
Want more stuff like this?
Get the best viral stories straight into your inbox!
Don't worry, we don't spam