2023 NEW Pop! Rocks: Lenny Kravitz Funko Pop! The Tiny Titan of Rock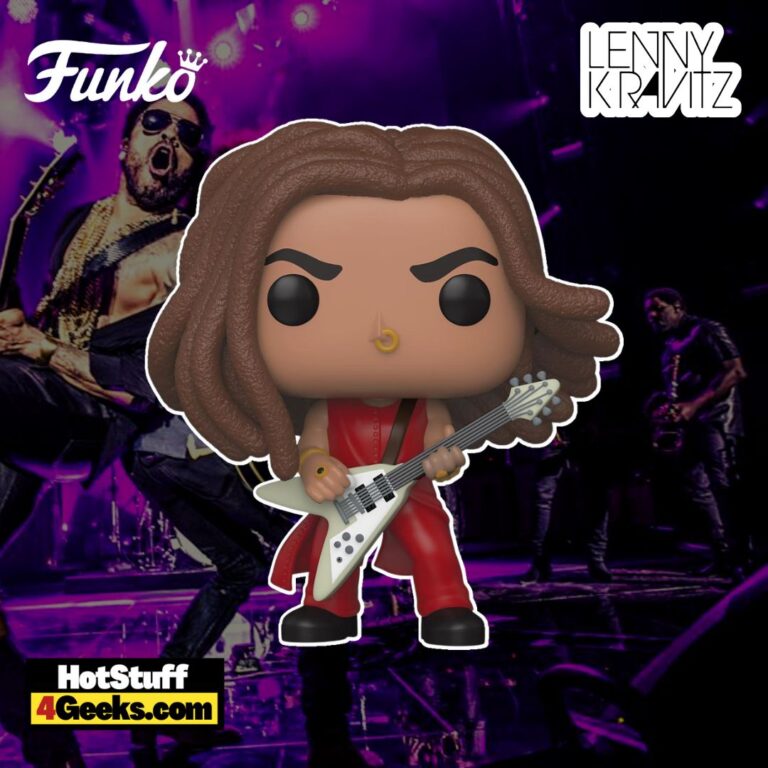 Stepping into the spotlight from your collection shelf, the new Funko Pop! Rocks: Lenny Kravitz Funko Pop! Vinyl Figure channels the charisma and energy of this rock legend. Mirroring the distinctive style as iconic as his music, it's like Lenny has been distilled into this engaging miniature form.
To get your hands on this Pop Vinyl Figure, be sure to check out the links I've provided below – click to jump or scroll to continue reading!
Sporting his signature guitar, this Funko Pop figure captures Lenny's rock 'n roll spirit down to the smallest detail.
Even the timeless cool of his denim and leather ensemble is captured perfectly.
It's as if Lenny's strumming the opening chords to "Are You Gonna Go My Way" on your shelf.
What's magical about this figure isn't just its attention to detail and how it encapsulates Lenny's larger-than-life persona.
It's more than a piece of memorabilia; it's a celebration of an artist who continues to inspire millions with his distinctive blend of rock, soul, and pop.
This Funko Pop! is a must-have tribute to an irreplaceable icon – Lenny Kravitz.
Lenny Kravitz Funko Pop! is now available for pre-order at the links below (click to jump!). It's expected to be released in August 2023.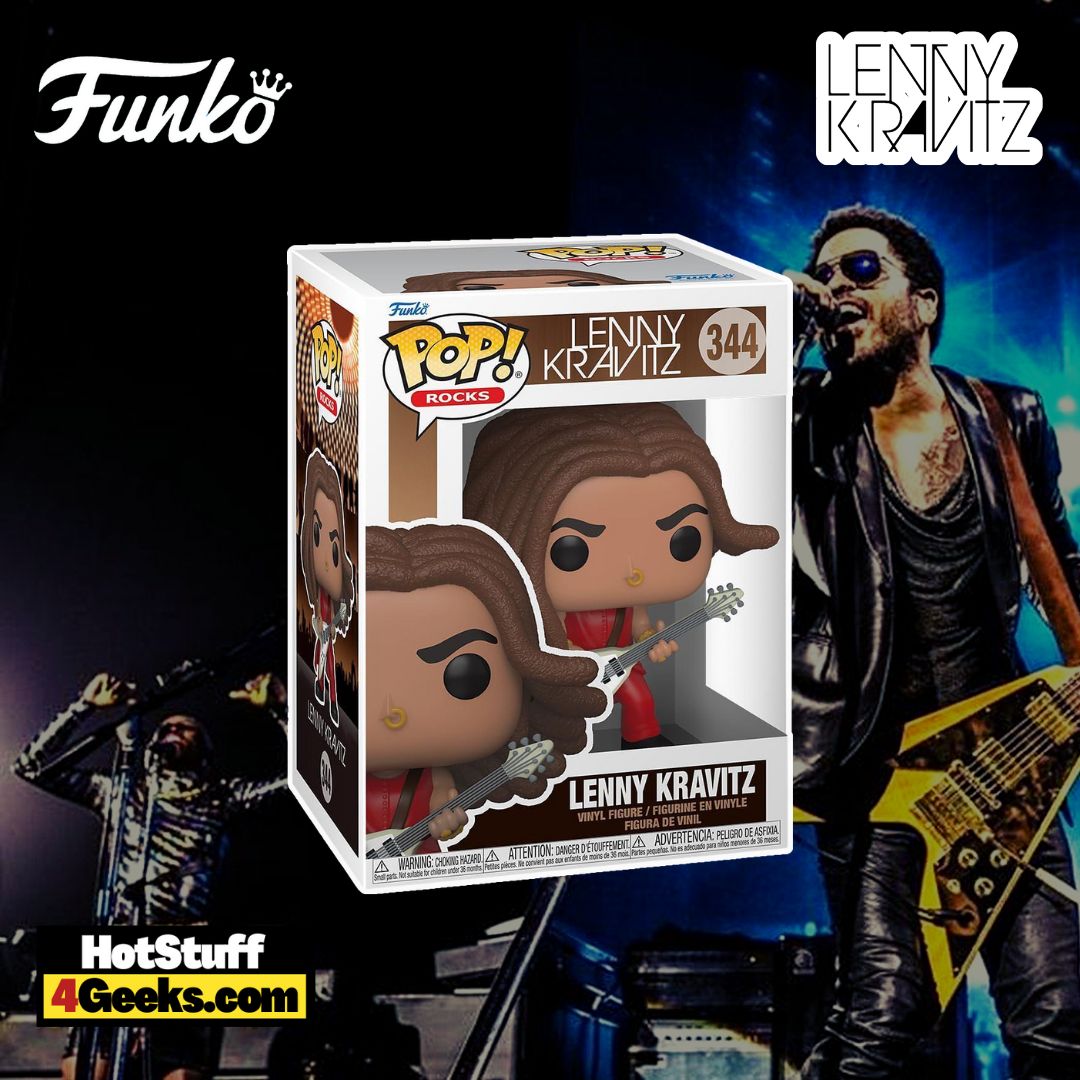 Lights up, music cranked, and the electrifying beat drops – there's an undeniable energy that pulses through a crowd when Lenny Kravitz takes the stage.
A music maverick, his style is an intricate cocktail of rock, soul, and pop, each track dripping with a retro touch.
This distinctive blend has helped carve his path as one of the iconic voices of his generation.
Let's rewind. Lenny, a native of Manhattan's Upper East Side, was drawn to music as if by magnetism from a young age.
His father's connections to jazz greats, including Duke Ellington and Miles Davis, alongside his mother's successful acting career, opened a world of diverse sonic landscapes.
Rock, Motown, jazz, classical music – all these different flavors were threads woven into the tapestry of his upbringing, setting the stage for his future craft.
From the success of his breakthrough debut album, "Let Love Rule," to his string of Grammy Awards, Lenny has consistently proven that he isn't just lucky – he's hardworking and talented.
Beyond his accolades and popularity in Europe and the U.S., what strikes a chord is his dedication to his artistry.
This commitment to music echoes through every note and lyric, often self-performed and produced.
Whether it's the psychedelic grooves of "Mama Said," the anthemic title track of "Are You Gonna Go My Way," or the introspective reflections on "Baptism," Lenny's music catalog feels like a sonic exploration through the layers of his personality.
His collaborations with other legendary artists, like Slash and Jay Z, showcase his ability to transcend genres and eras, much like his music itself.
Lenny Kravitz is more than a music icon.
His story, his talent, and his passion serve as a blueprint for artists who aspire to leave their own mark on the world stage.
There's something about how he reinterprets retro styles, something about his hypnotic stage presence – it's the 'Kravitz Effect,' a testament to the power of authenticity in music.
So, will you go his way? That's a resounding yes from us.
Funko Pop! Rocks: Lenny Kravitz Funko Pop! Vinyl Figure
Available at:
Starting now, you can receive 10% off in-stock items with my special link at Entertainment Earth!
 Enjoy!
As an Amazon Associate I earn from qualifying purchases
Want more stuff like this?
Get the best viral stories straight into your inbox!
Don't worry, we don't spam