2023 NEW Power Rangers 6-Pack Funko Sodas with Cooler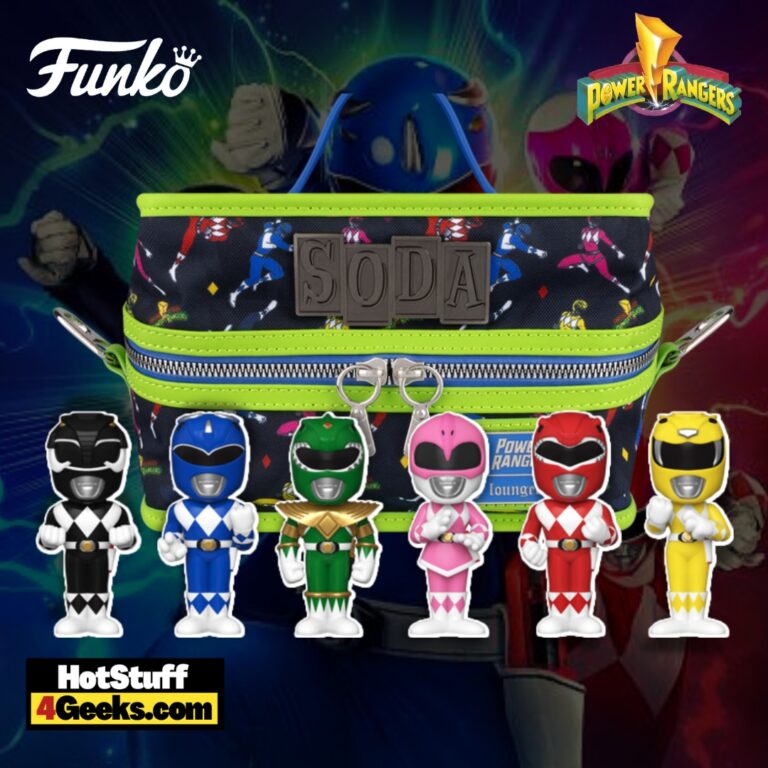 As the dawn of 2023 unraveled a plethora of pop culture treasures, one gem stood out, shimmering with nostalgia and novelty. Enter the Funko Soda: Power Rangers 6-Pack Soda Vinyl Figures with Cooler and Black Light Chase Variants – a Funko Shop Exclusive that promises to teleport fans straight back to Angel Grove, but with a twist only this era could offer. This release isn't just a collectible; it's a time capsule of heroism in a can.
UPDATE: Rangers Coller drops today at 9:30 AM PT! To get your hands on this Pop Vinyl Figure at its release, be sure to check out the links I've provided below – click to jump or scroll to continue reading!
Morphin' Funko Magic: Power Rangers Soda Vinyl Figures with Cooler
In the universe of exclusive collectibles, Funko has done it again, bringing to life our favorite Mighty Morphin Power Rangers with their spellbinding 6-Pack Soda Vinyl Figures set.
Exclusivity is key, with a mere 15,000 sets in circulation, making every piece unique.
Housed within a Power Rangers-themed lunch box, this collection offers not just one but six stellar Power Rangers in their iconic colors: Red, Pink, Blue, Black, Yellow, and Green.
But the magic doesn't end there. Fans might get a delightful surprise, as there's a mystifying 1 in 6 chance of stumbling upon a black light chase variant!
The Cooler? It's a visual treat. Illustrating the Rangers in mid-action, it boasts an insulated lining, sleek silver-hued hardware, soda tab zippers, and a detachable shoulder strap.
Crafted from nylon with a distinctive high-density Funko logo print lining, it's a nod to aesthetics and utility.
Time to make space on your shelf!
The Funko Shop Exclusive Power Rangers 6-Pack with Cooler can be found for order at the links below (click to jump!)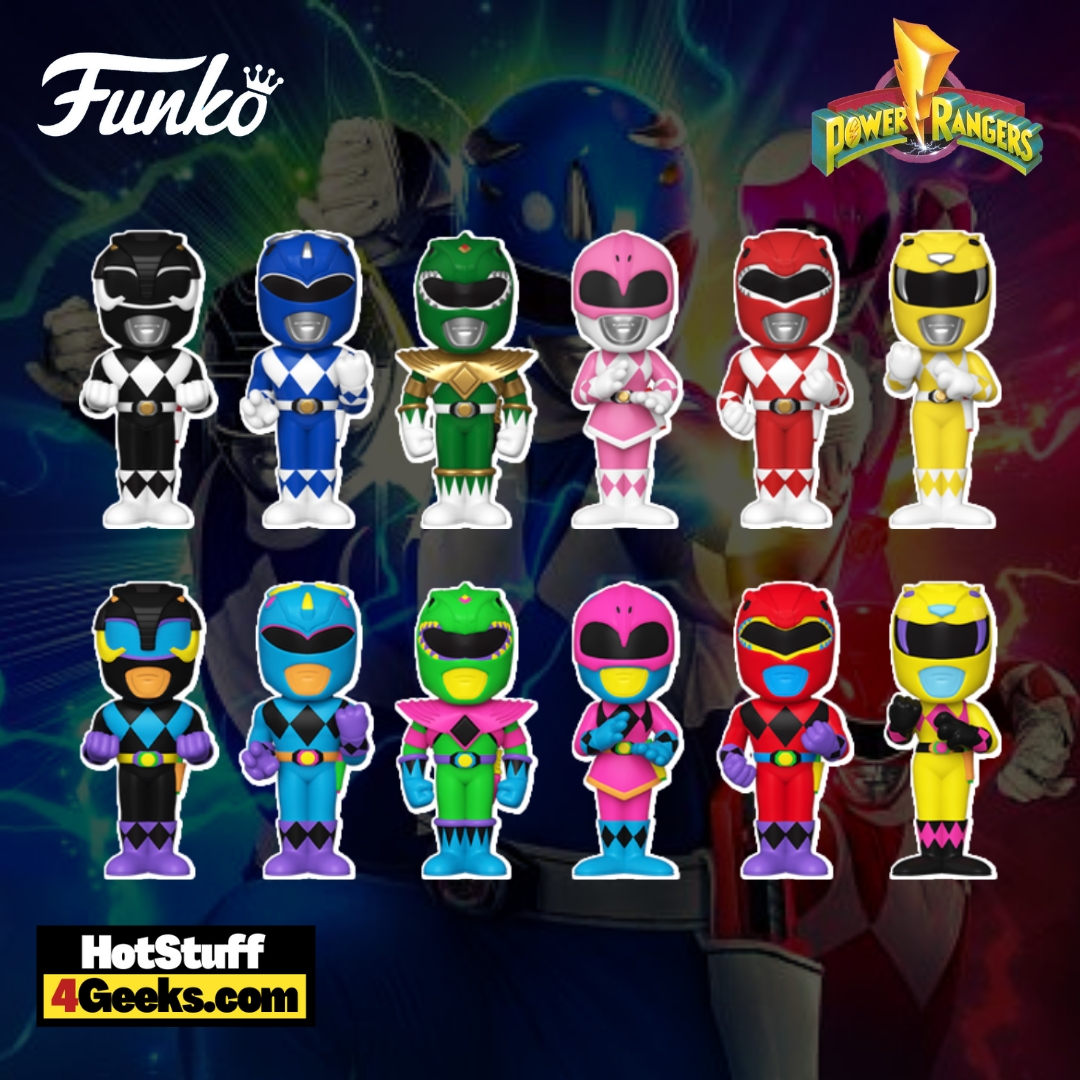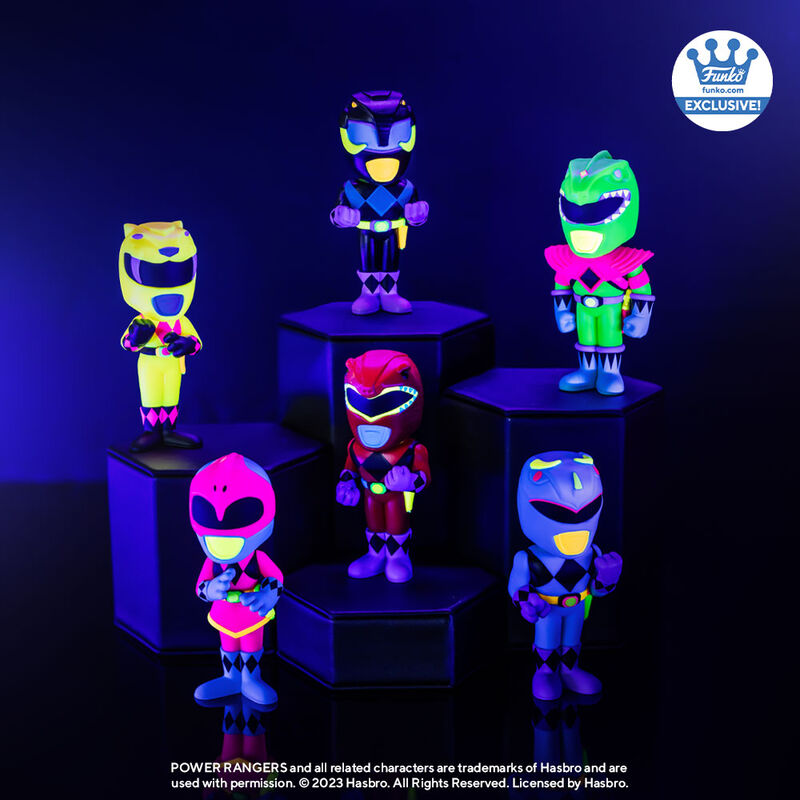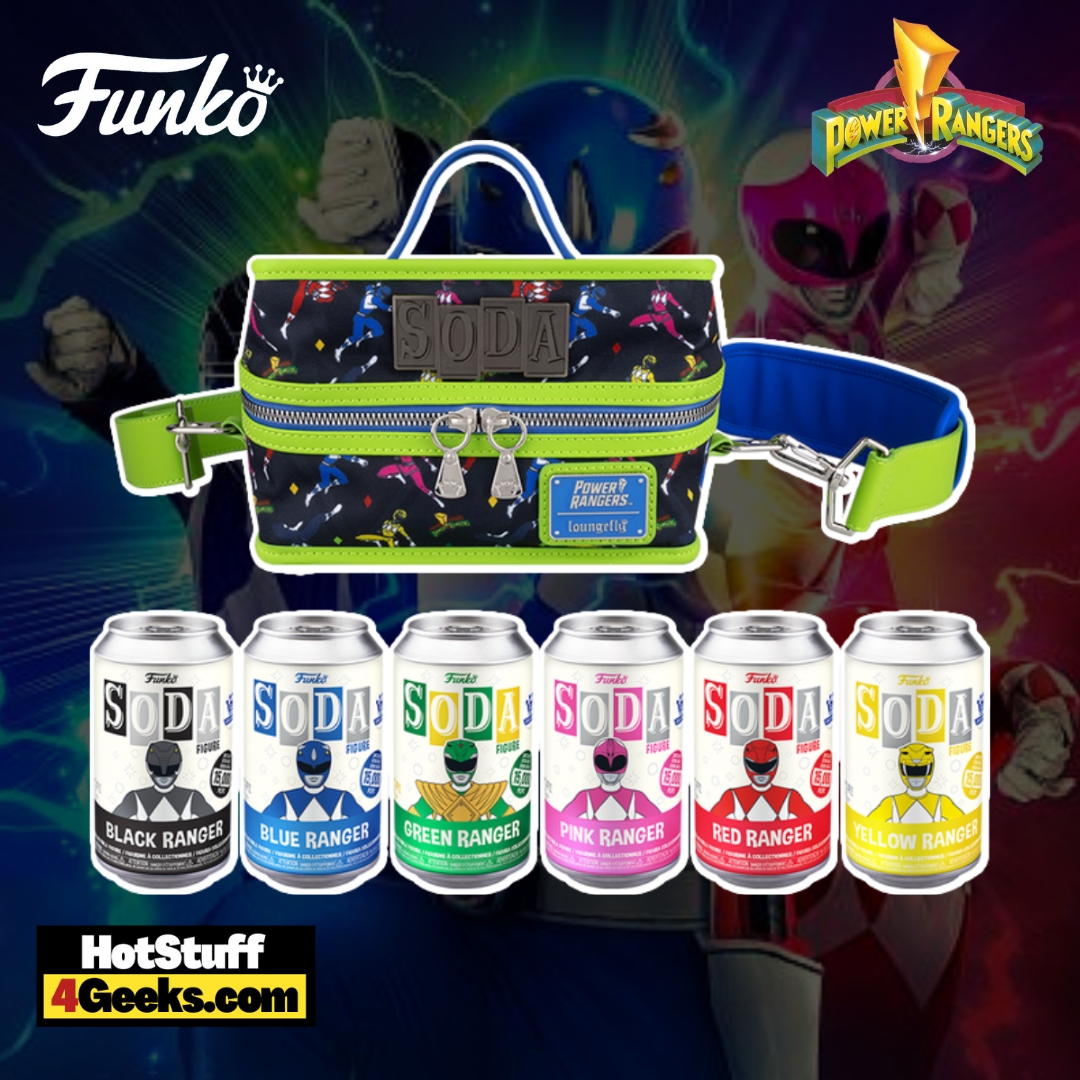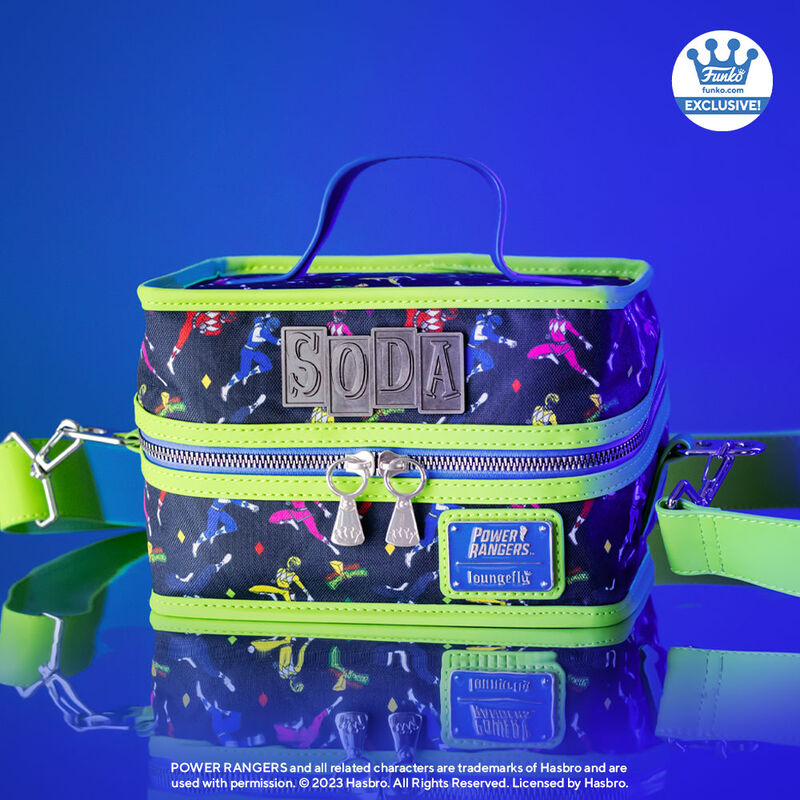 The Power Rangers Legacy: Morphin Through Time
The Power Rangers: a team of teenagers entrusted with unparalleled abilities, forging a trailblazing path across our screens for decades.
It's a captivating tale that merges superheroes with martial arts and a splash of robotic dinosaurs.
Many might think of them as just colorful suits and coordinated flips, but the Power Rangers' world is drenched in depth and nuance, unmatched by most other series of its kind.
When Zordon, a wise sage, first sought teenagers with the attitude to take on Rita Repulsa's evil forces, the universe didn't quite fathom the cultural tidal wave it initiated.
Angel Grove, the fictional city under perennial monster attack, became a symbolic battleground for good versus evil.
And those lucky teens? They didn't just receive shiny suits. Their inner strength, combined with the morphin' power, made them near-invincible warriors.
While the original team will always hold a special place in the hearts of many, it's worth noting that the Power Rangers franchise has seen various transformations.
Not just limited to the Mighty Morphin era, there were the Zeo crystals, turbo powers, and even adventures in space. Remember the enchanting city of Mariner Bay, where the Lightspeed Rescue Rangers fought off diabolical demons?
Or what about the time when rangers traveled to distant galaxies, finding allies in alien rangers and unlocking stellar powers?
Each new season brought forth a unique theme, diverse cast, and exotic locations while retaining the core essence of teamwork, resilience, and justice.
One can't discuss the Power Rangers without touching upon their iconic Zords.
These colossal mechs, often inspired by nature's mightiest beasts or mythological creatures, are a testament to the blend of technology and magic in their universe.
From Tyrannosaurus Rex to the sleek Time Flyers, each Zord's integration into the Power Rangers' battles was pivotal. They weren't just flashy machines; they were the last line of defense against colossal threats.
And how can one forget the villains? While Rita Repulsa's cackle might resonate with many, the Power Rangers universe expanded to introduce foes like Lord Zedd, Astronema, and Emperor Grumm.
These villains were not just about world domination. They brought layers of backstory, sometimes interwoven with the Rangers' own tales, blurring lines between black and white.
Perhaps the most intriguing aspect of Power Rangers is its commitment to evolution. No season remained stagnant. Rangers came and went, stories progressed, and legacies were built.
Yet, amidst these transitions, the narrative always celebrated diversity, friendship, and the undying spirit of humanity.
These weren't just masked figures on the screen; they were reflections of potential, courage, and the age-old lesson that together, we are stronger.
In tracing the journey of Power Rangers, one does not just skim through episodes or toy lines. One experiences a crescendo of emotions, lessons, and a world that continually morphs, just like its heroes.
They might be a part of pop culture's tapestry, but in essence, they signify the timeless battle between right and wrong and the heroes that rise amidst adversity.
In light of this enduring legacy, it's exhilarating to see collectibles like the Power Rangers 6-Pack Soda Vinyl Figures with Cooler making their mark.
Each figure, especially with the possibility of discovering Black Light Chase Variants, encapsulates the magic of the Power Rangers universe.
These collectibles serve as tangible mementos of a story that, while ever-changing, remains anchored in its core values.
For fans, new and old, they're more than just figures; they're pieces of a story that has and will continue to, inspire countless generations.
As an Amazon Associate I earn from qualifying purchases
Want more stuff like this?
Get the best viral stories straight into your inbox!
Don't worry, we don't spam