2023 NEW Power Rangers Funko Pops! (2023 Edition) Unveiled!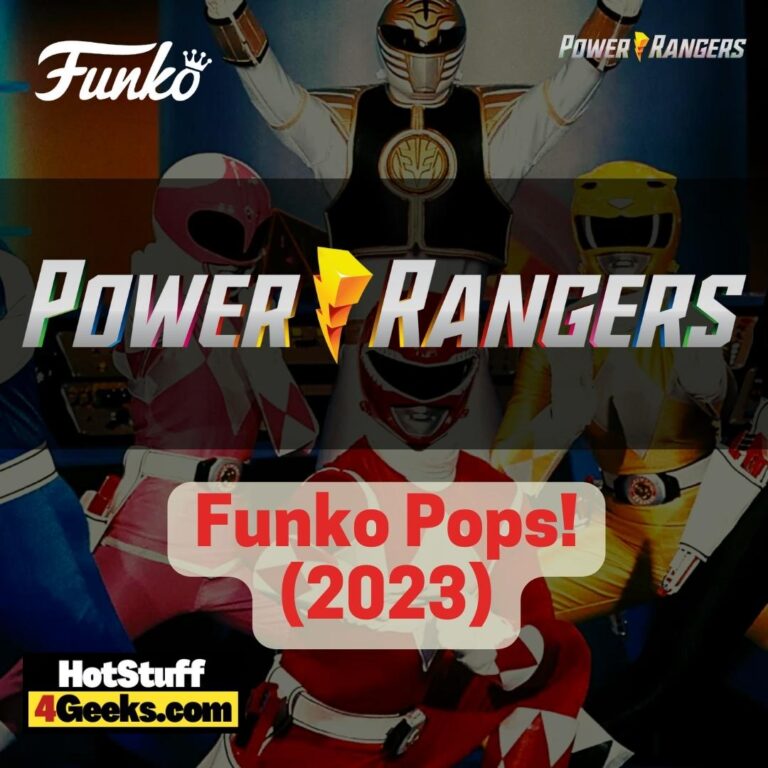 Get ready to relive your childhood in the most vibrant way possible with the newest Power Rangers Funko Pops! Television edition! This 2023 release is a vivid, 3D celebration of the iconic heroes that symbolized bravery, teamwork, and the pursuit of good over evil for many of us.
UPDATE: Now Available at Amazon! To get your hands on these Pop Vinyl Figures at their release, be sure to check out the links I've provided below – click to jump or scroll to continue reading!
Catching a Wave of Nostalgia: The 2023 Power Rangers Funko Pops! Edition
Ah, the magic of nostalgia! With the latest Funko Pop! Television edition, Power Rangers fans are in for a vibrant trip down memory lane.
The new collection, released in 2023, celebrates each character in the form of vibrant vinyl figures. Let's take a look!
In this release, our much-adored Black Ranger bursts with the energy and dance moves we associate him with.
The Blue Ranger, an embodiment of wisdom, is depicted with his glasses and characteristic logical demeanor.
The Pink Ranger shines with her gymnastic elegance and compassionate spirit.
The Red Ranger's leadership qualities are symbolized in his firm stance, while the Yellow Ranger's sunny personality is beautifully captured in her cheerful pose.
Lastly, the Green Ranger Funko Pop! vinyl figure, infamous and beloved, stands in his classic fighting stance, ready to save the world.
This colorful cast is more than just a collection; it's a salute to our cherished childhood heroes, each unique contribution to the Power Rangers legacy.
Now that's a collectible worth space on any fan's shelf!
So, here's the breakdown for all the Power Rangers Funko Pop! Figures for this release:
Black Ranger Funko Pop! Vinyl Figure
Blue Ranger Funko Pop! Vinyl Figure
Pink Ranger Funko Pop! Vinyl Figure
Red Ranger Funko Pop! Vinyl Figure
Yellow Ranger Funko Pop! Vinyl Figure
Green Ranger Funko Pop! Vinyl Figure
The Power Rangers Funko Pop! Vinyl Figures (2023 release ) can be found at the links below (click to jump!)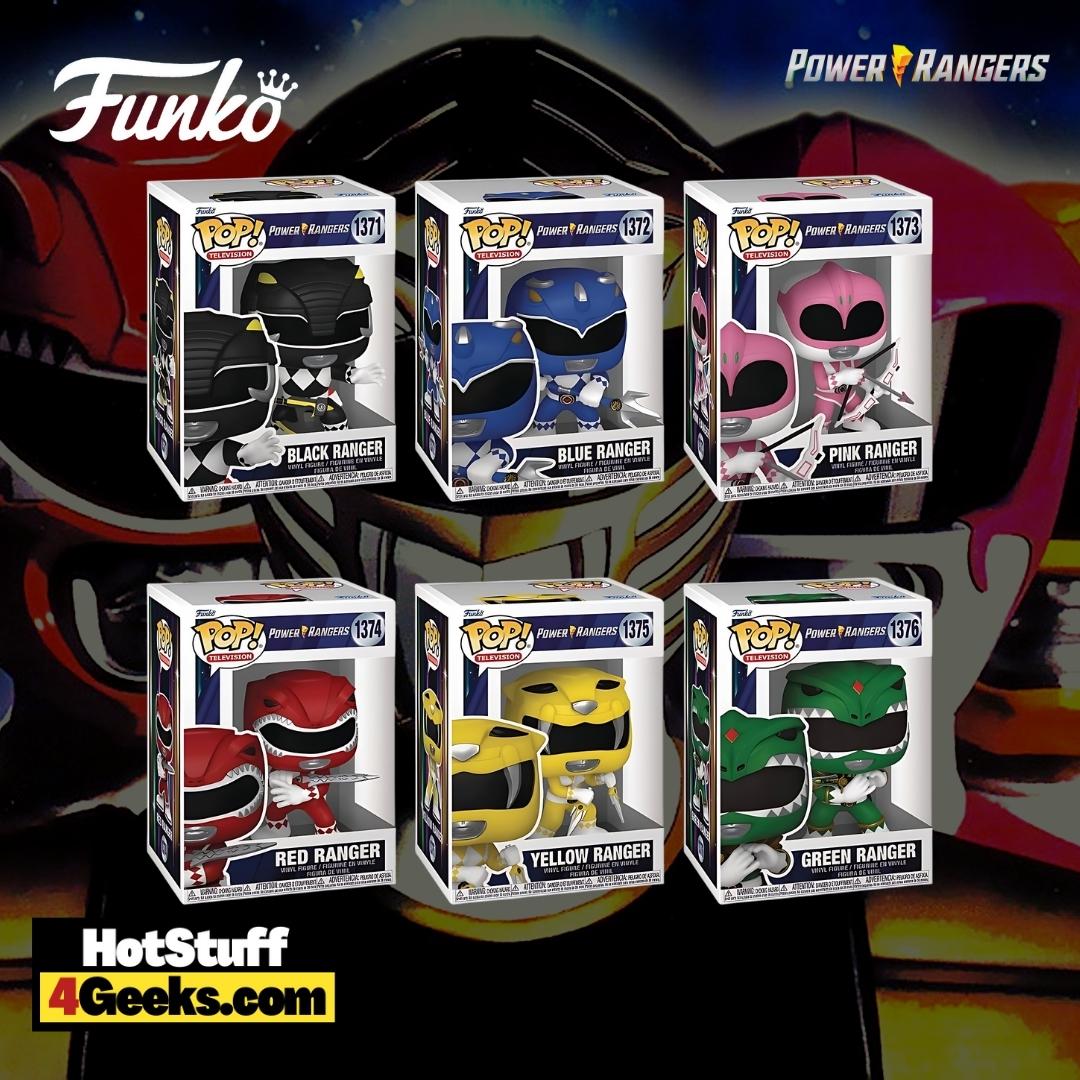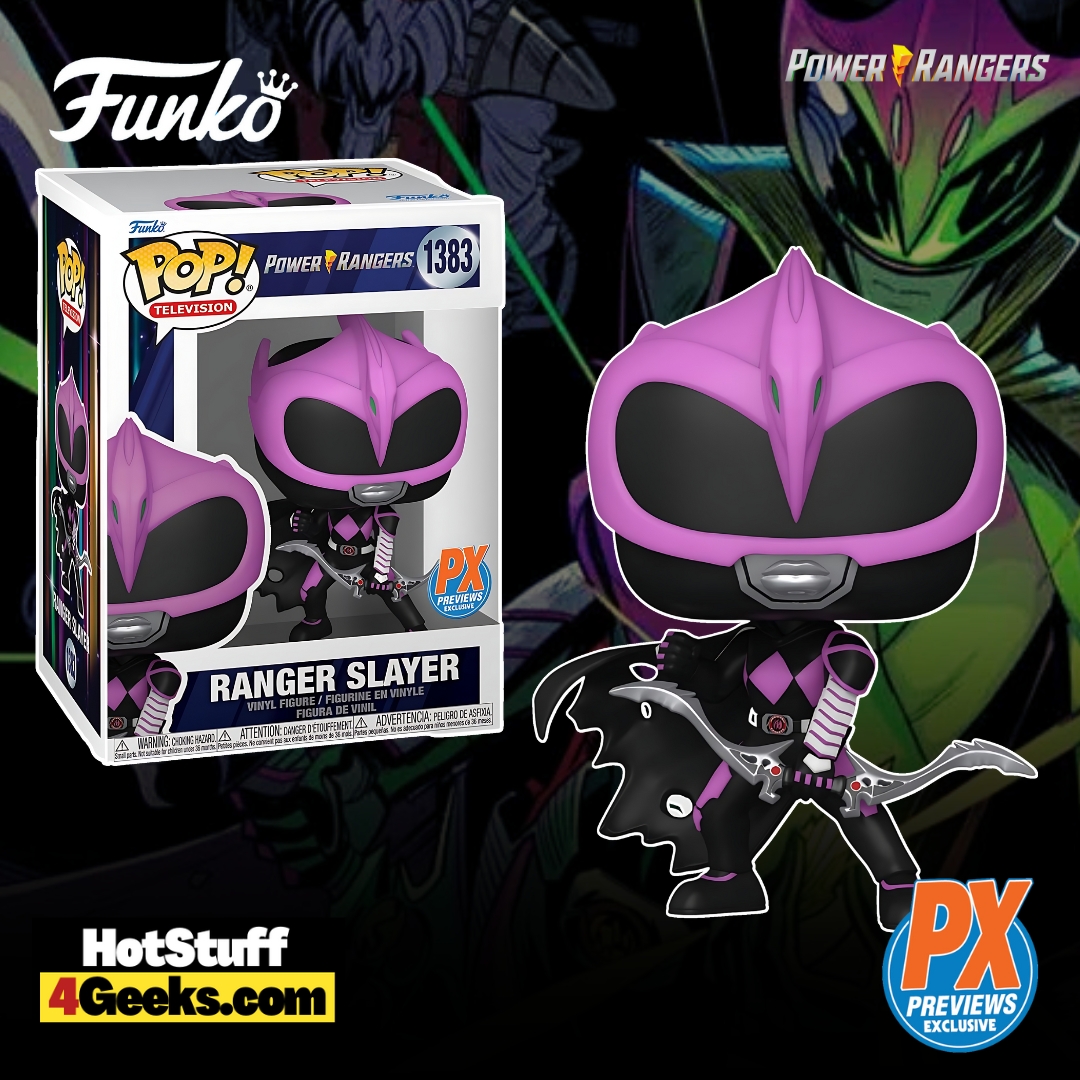 Reliving Childhood: The Power Rangers Reunion Special
When we talk about icons of '90s television, it's impossible to overlook the cultural phenomenon that was the Mighty Morphin Power Rangers.
Bursting onto our screens with a blend of teenage drama and action-packed martial arts sequences, the show was an instant hit.
The news of an anniversary memorable, aptly titled "Mighty Morphin Power Rangers: Once & Always," created a stir among fans, signaling a nostalgic trip down memory lane.
The beauty of Power Rangers was in its simplicity and predictability, which made it perfect for its target demographic. Every episode was a lesson in morality, teamwork, and courage.
Who can forget the thrill as the team morphed into their colorful costumes and that triumphant moment when their Megazord defeated the monster of the week?
The reunion special brings back beloved characters from the original series, including David Yost and Walter Emanuel Jones reprising their roles as the Blue Ranger and Black Ranger, respectively.
It's a joyous return that touches on the same campy and somewhat cheesy tone the original series was known for.
However, it isn't just a nostalgic spectacle; the special has heart, especially in its tribute to Thuy Trang, the original Yellow Ranger who tragically passed away in 2001.
The special is built around a simple, familiar storyline: our heroes band together once more to defeat a mechanized version of the classic villain Rita Repulsa.
As the tale unfolds, an additional layer of sentiment is added to the narrative as Trini Kwan's (the original Yellow Ranger) daughter, Minh, vows to avenge her mother's death, imbuing the storyline with emotional depth and poignancy.
While the special brings joy to longtime fans, it also prompts reflections on the state of television today.
The entertainment landscape is now littered with reboots and revivals, and it's hard not to notice the commercial undertone behind these projects.
Is the desire to relive the past being exploited for profit, or is it a genuine tribute to the original content and its fans?
Nevertheless, Power Rangers holds a special place in the hearts of many, and this special is an affirmation of that sentiment.
For those who grew up with the series, it's a chance to revisit the excitement, camaraderie, and high-kicking action that defined a significant part of their childhoods.
The special serves as a powerful reminder of a time when life was simpler, and the biggest worry was whether our heroes could defeat the villain of the week.
It captures why we loved Power Rangers: not because it was profound or groundbreaking, but because it was fun, uplifting, and unapologetically colorful.
Mighty Morphin Power Rangers: Once & Always isn't just a trip down memory lane.
It's a warm hug from an old friend and a wonderful celebration of a show that, for many, was a beacon of joy during their formative years.
Now, as adults, we get to be kids again, if only for an hour.
That, in itself, is a beautiful thing.
Starting now, you can receive 10% off in-stock items with my special link at Entertainment Earth!
 Enjoy!
As an Amazon Associate I earn from qualifying purchases
Want more stuff like this?
Get the best viral stories straight into your inbox!
Don't worry, we don't spam