2023 NEW Rob Zombie (Dragula) Funko Pops! Ode to a Rock Legend
Embodying the gritty, eccentric charm of rock's beloved ghoul master, the new Funko Pop! Rocks: Rob Zombie (Dragula) Funko Pop! Vinyl Figures (2023) are not just another figure in your collection—it's a mini testament to Zombie's iconic artistry. These vinyl figures radiate the energy of Zombie's legendary anthem, "Dragula," packed into a vividly detailed, pocket-sized rock deity.
UPDATE: Both Pops are now available for pre-order! To get your hands on these Pop Vinyl Figures at its launch, be sure to check out the links I've provided below – click to jump or scroll to continue reading!
Twin Peaks of Terror: Rob Zombie Common and GITD Funko Pop! Vinyl Figures
Capturing the enthralling dichotomy of Rob Zombie's macabre stage presence are two Funko Pop! Vinyl Figures — the common figure and the exclusive Glow-In-The-Dark (GITD) version, available only at Hot Topic.
Both figures showcase Zombie's iconic dreadlocked style and his spooky stage outfit, encapsulating his hair-raising rock persona into petite, awe-inspiring collectibles.
The common figure is a striking tribute to the musical terror that Rob Zombie embodies, translating his powerful music and theatrical performances into a compact form.
Simultaneously, the Hot Topic exclusive GITD version elevates the horror aesthetics to an otherworldly level, lighting up to cast an eerie glow, mimicking the electrifying atmosphere of Zombie's live shows.
While both figures are fun-sized, they masterfully distill the larger-than-life spectacle of Rob Zombie's world.
An essential piece for every Rob Zombie fan, these figures resonate with the creative genius of the legendary rock musician, ensuring his mark leaves a lasting impression on your collection.
Funko Pop! Rob Zombie Funko Pop! Vinyl Figure
Funko Pop! Rob Zombie Glow-In-The-Dark (GITD) Funko Pop! Vinyl Figure – Hot Topic Exclusive
The Rob Zombie (Dragula) Funko Pops! can be found at the links below (click to jump!)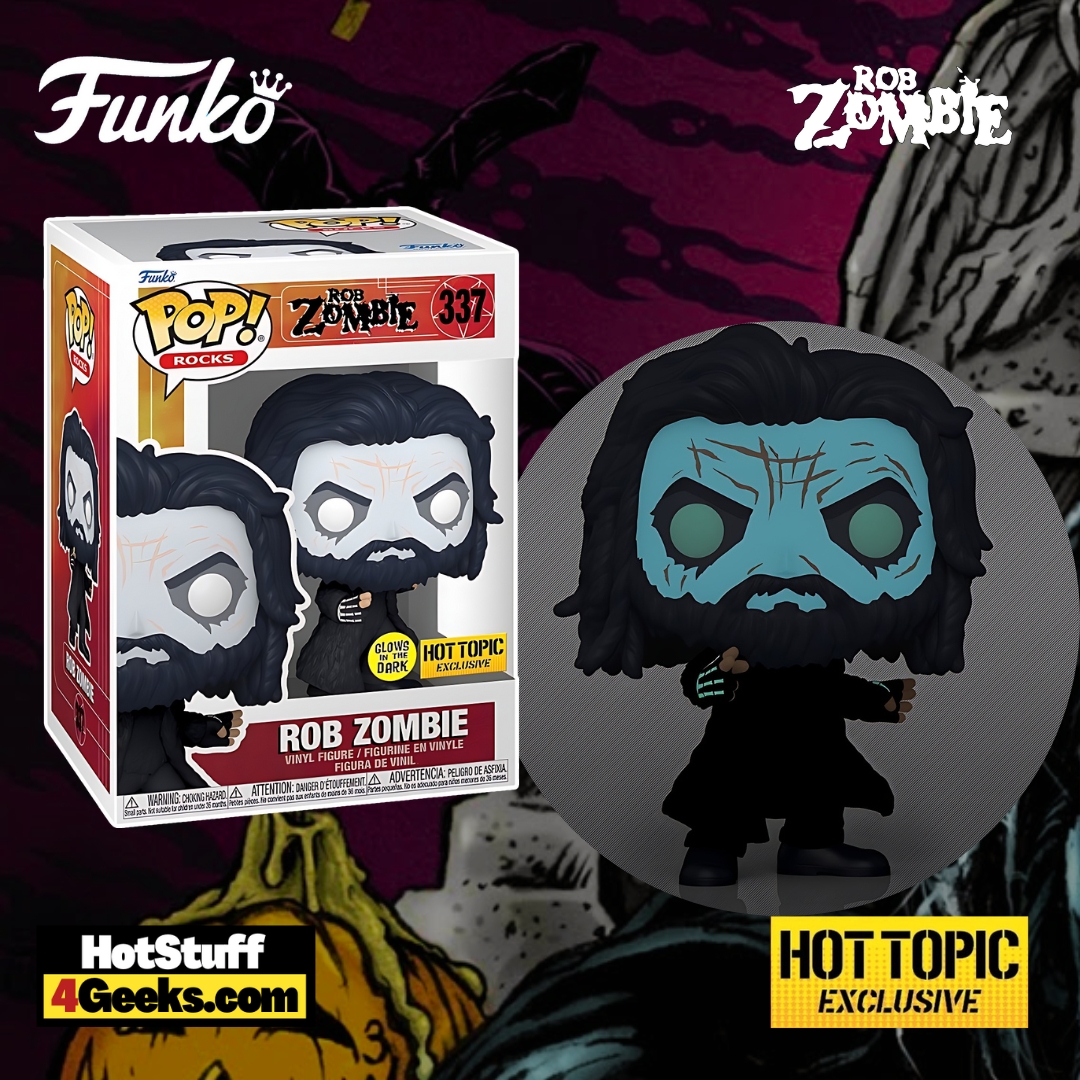 Unleashing the Uncanny: A Tribute to Rob Zombie, the Maestro of Metal and Horror
You know that infectious feeling when a foot-stomping, heart-pounding tune fills your senses?
When it whisks you away on a thrill ride of gnarly riffs and macabre lyricism?
There's one music maestro who does this with a devilish grin and an unmistakable style – Rob Zombie.
Picture a surreal blend of horror, sci-fi, and tantalizing chaos wrapped in a musical package.
This is Zombie's realm, where each creation pays homage to a gritty, eccentric, and fantastical world.
His music, seeping with raucous choruses and a heavy metal pulse, spurs an irresistible urge to raise your fists and surrender to the rhythm.
On stage, Zombie's live performances are an unrivaled spectacle.
They're as much a visual feast of towering puppets and exuberant go-go dancers as they are a sonic carnival, filled with headbanging anthems that infuse every soul in the audience with an insatiable lust for the grotesque and bizarre.
The horror doesn't stop with his music, though.
Zombie filmmaking is a trip down the rabbit hole of a teenage horror fan's subconscious.
His movies, like his music, are an eclectic mix of the lurid and uncanny, illustrating his unmatched knack for portraying the monstrous in the most enticing way.
Does all his work resonate with everyone? Not necessarily.
But the brilliance of Rob Zombie lies in his relentless authenticity, in his unabashed celebration of the weird and wonderful.
Like a beautifully ghoulish circus ringmaster, he consistently serves up compelling pieces of art that are profoundly him – gritty, wild, and utterly thrilling.
And at the end of the day, isn't that what true artistry is all about?
A dive headfirst into the depths of individuality, no matter how absurd or eerie it may seem.
So, here's to Rob Zombie, the unhinged maestro of metal and horror.
Through his creativity, he keeps the flame of our own wild spirits alive and well. Long may his reign of the uncanny continue!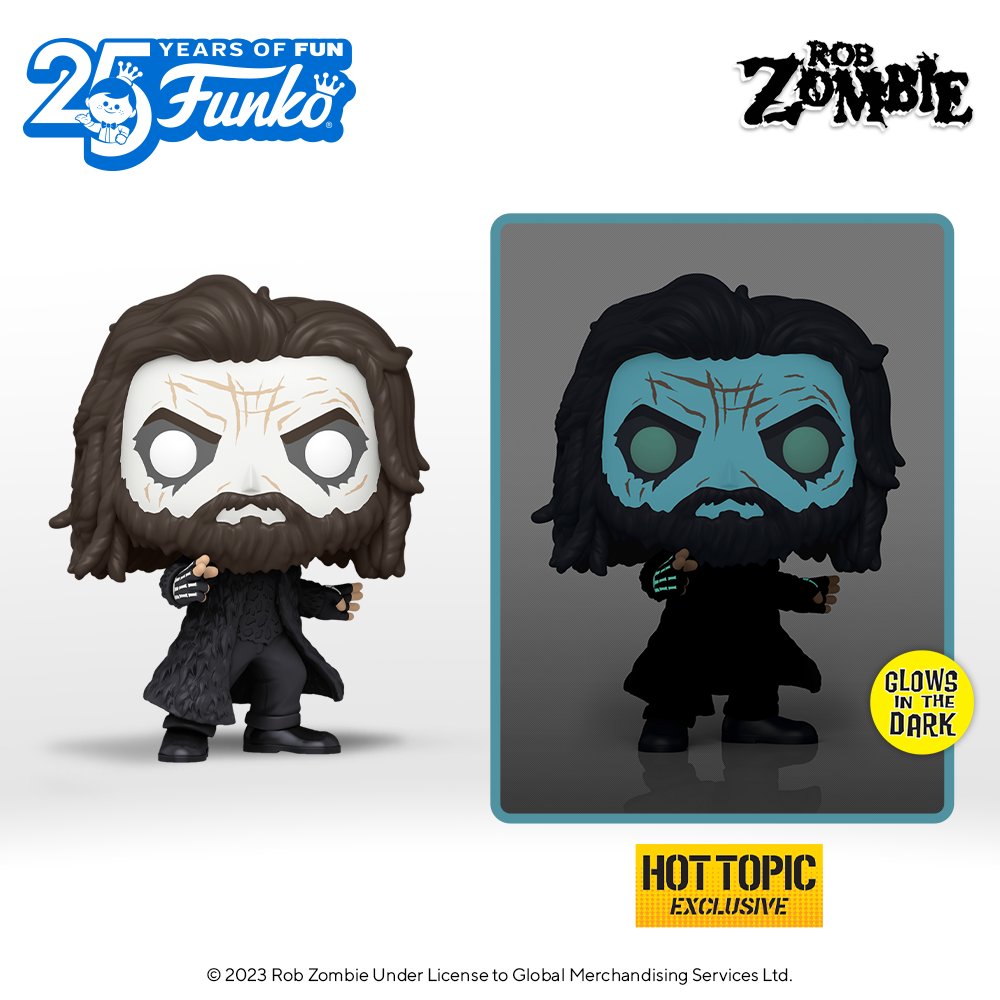 Funko Pop! Rocks: Rob Zombie (Dragula) Funko Pop! Vinyl Figure (2023)
Available at:
Starting now, you can receive 10% off in-stock items with my special link at Entertainment Earth!
 Enjoy!
As an Amazon Associate I earn from qualifying purchases
Want more stuff like this?
Get the best viral stories straight into your inbox!
Don't worry, we don't spam