2023 NEW Rocks: Ed Sheeran (Bad Habits) Funko Pops! Diamond Glitter and Common
Say hello to the newest members of the Pop! Vinyl universe, inspired by Ed Sheeran's daringly different "Bad Habits"! It's the new Funko Pop! Rocks: Ed Sheeran (Bad Habits) Funko Pop! Vinyl Figures (Common and Diamond Glitter). These two figures capture the unique essence of Sheeran's character from the song's electrifying music video, wrapped up in their delightful Funko charm.
To get your hands on these Pop Vinyl Figures, be sure to check out the links I've provided below – click to jump or scroll to continue reading!
The common figure showcases Sheeran in his pink-suited, fanged alter ego. An uncanny likeness to Sheeran's music video character, it's a testament to the creativity and individuality he brought to the table with "Bad Habits."
This figure is a must-have for any Sheeran fan, capturing a transformative moment in his musical journey.
On the glitzier side, we have the diamond glitter variant.
This version twinkles with a sprinkle of pizazz, adding a touch of playful glamour. It's a sparkling homage to the song's nightlife vibe, bringing a dash of sparkle to your Pop! collection.
These figures are not just Funko Pop!s.
They're tangible pieces of Ed Sheeran's artistic evolution, each one echoing the fearless creativity that made "Bad Habits" a musical departure to remember. Collect them, display them, and let the spirit of "Bad Habits" live on in your space.
Available Now:
Ed Sheeran (Bad Habits) Funko Pop! Vinyl Figure
Ed Sheeran (Bad Habits) Diamond Gritter Funko Pop! Vinyl Figure – PX Previews Exclusive
Ed Sheeran (Bad Habits) Funko Pops! are now available for pre-order at the links below (click to jump!) It's expected to be released in July 2023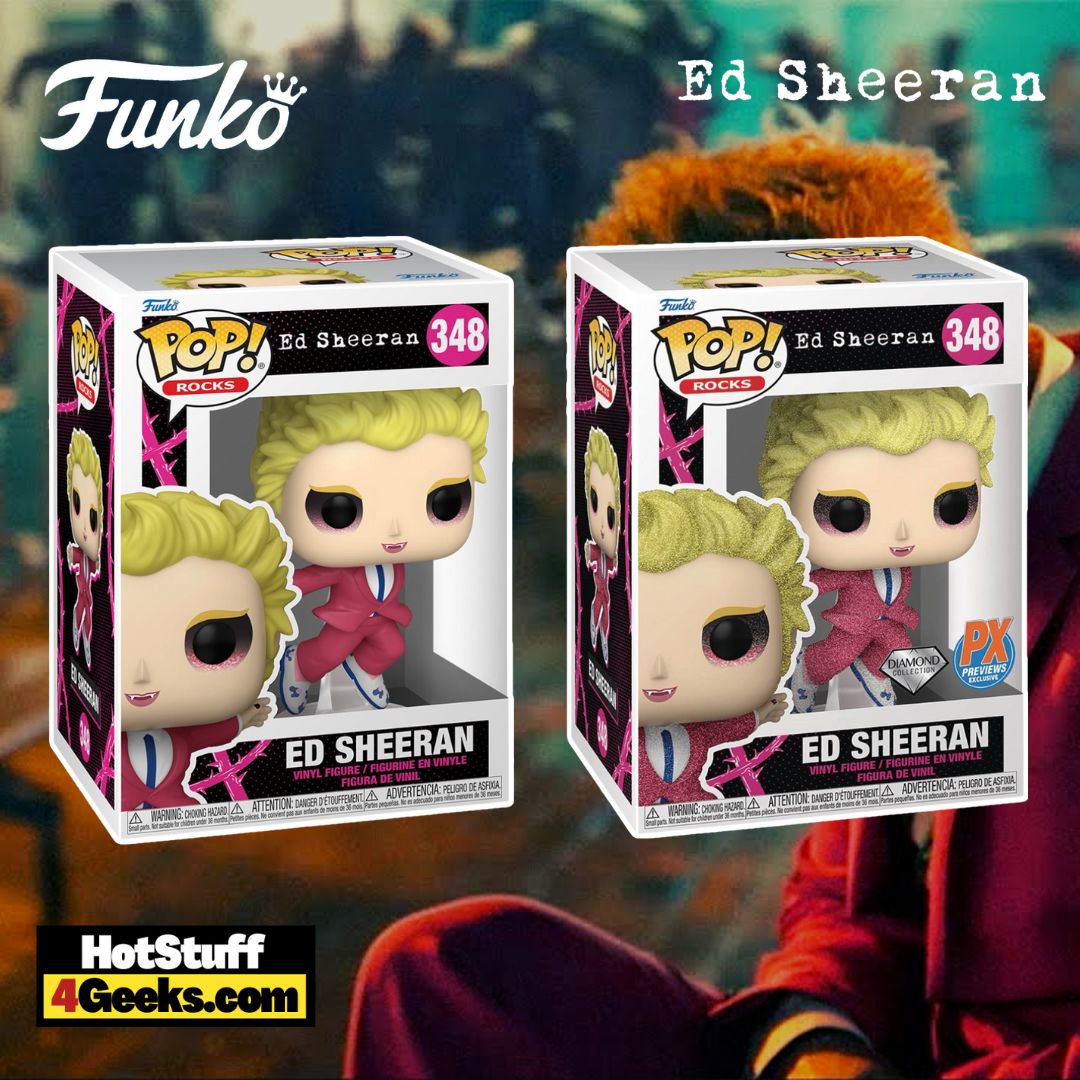 Welcome back to our little corner of the music universe! Today, we're diving headfirst into the mesmerizing world of Ed Sheeran's latest single, "Bad Habits."
Sheeran, best known for his charming, acoustic ballads, has taken a detour from his signature style with "Bad Habits" – and boy, has it created a buzz! Experimentation is the spice of life, and Sheeran's certainly embracing it.
This new single has an unexpected, synth-heavy sound reminiscent of the atmospheric 80s dance-pop genre.
Straying away from his usual acoustic tracks, Sheeran seems to be indulging in a different palette of musical colors.
The house beat pulses underneath while his lyrics take a turn for the confessional, exploring the shadowy side of hedonism.
The allusions to The Weeknd's "After Hours" are clear, a nod that highlights Sheeran's foray into a more clubby, late-night atmosphere.
It's an audacious blend that's left audiences divided. However, isn't it refreshing to see artists stepping outside their comfort zones?
The music video ties in with this new direction – vampire-esque escapades, smiley face balloons, and a bit of a Suicide Squad vibe.
It's a bold departure from his previous videos, brimming with mischief and surreal charm.
Ultimately, "Bad Habits" offers Sheeran a different side that we've never seen before.
His daring leap into the unknown is a testament to his evolving artistry. And whether you're a fan of this new direction or yearn for his earlier style, one thing's certain – Sheeran is committed to his journey as an artist, charting his own course, one "bad habit" at a time.
Starting now, you can receive 10% off in-stock items with my special link at Entertainment Earth!
 Enjoy!
As an Amazon Associate I earn from qualifying purchases
Want more stuff like this?
Get the best viral stories straight into your inbox!
Don't worry, we don't spam