2023 NEW Rocks: Erykah Badu Funko Pop! An Artistic Homage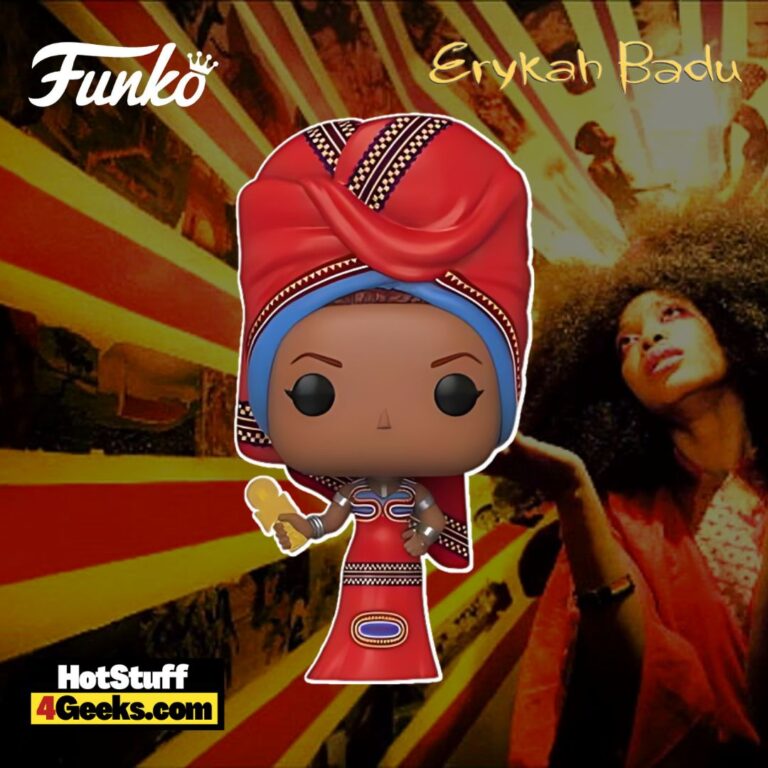 As you behold the new Funko Pop! Rocks: Erykah Badu in Red Dress Funko Pop! Vinyl Figure, you're instantly transported to a world of rhythm and soul. It's not just a figure; it's a splendid ode to Badu's distinctive persona and iconic style, an instant classic for any fan or collector.
To get your hands on this Pop Vinyl Figure, be sure to check out the links I've provided below – click to jump or scroll to continue reading!
Donned in her stunning red dress, this figure encapsulates the vibrant energy and joyful spirit of Badu.
The dress, drenched in the bold hue of passion, is a testament to the fiery enthusiasm that fuels her music. It's a miniature tribute to the ardor she pours into each lyric and note, capturing her spirit in vinyl.
And then there's the headscarf, a nod to Badu's signature style.
It's not just a fashion statement but a symbol of her fierce individuality, her unapologetic embrace of her roots, and her unwavering commitment to authenticity.
It tells a story, whispering tales of a woman who dances to her own beat.
This Funko Pop! With its striking semblance, Erykah Badu's figure is more than a keepsake. It embodies her artistic spirit, a beacon of her undying influence.
Owning this is like holding a piece of her emotional journey in your hands, a constant reminder of her melodic magic.
The Erykah Badu in Red Dress Funko Pop! is now available for pre-order and can be found at the links below (click to jump!)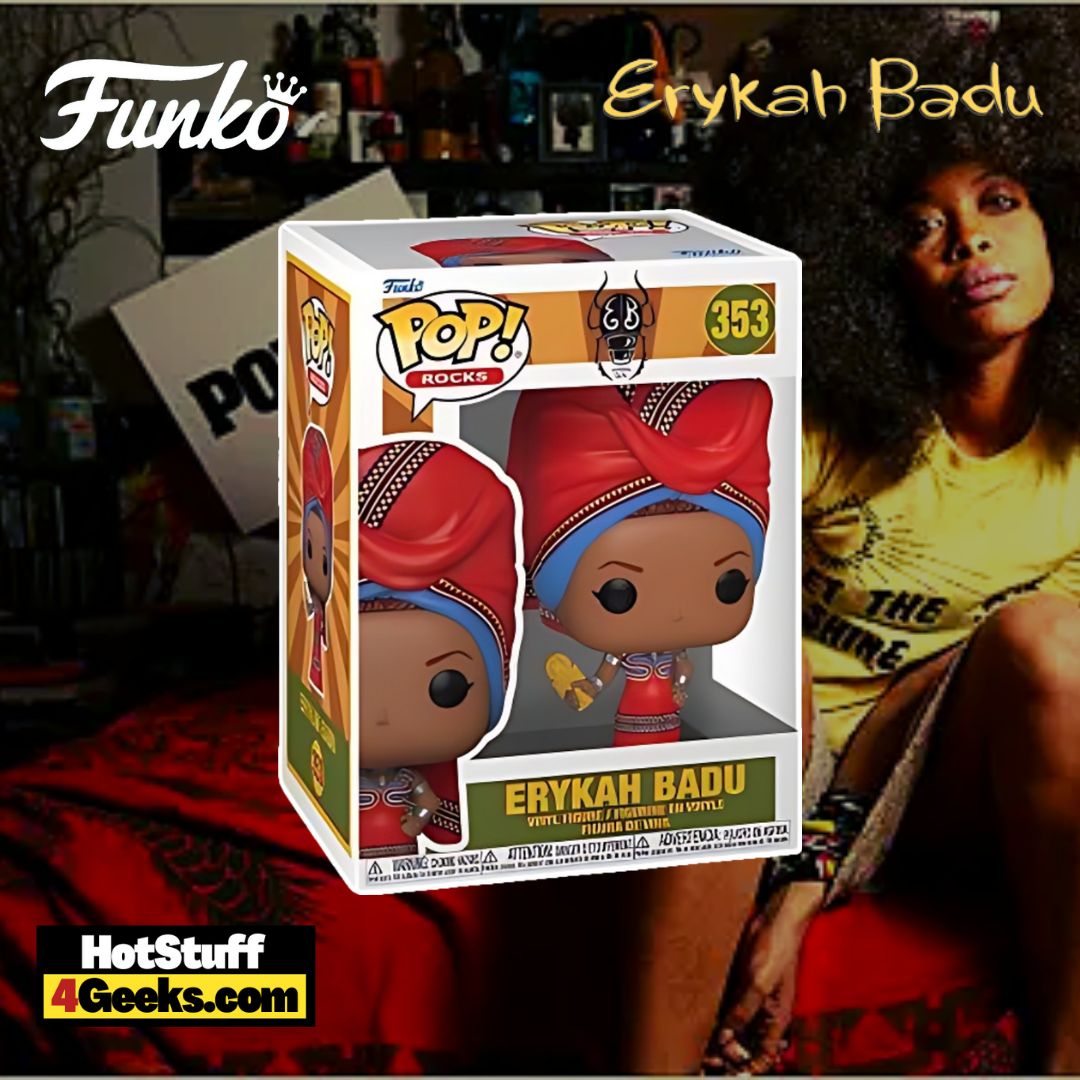 Erykah Badu, the mystical, genre-bending artist, has been staking her claim in the hearts and minds of fans for more than two decades.
Known for her hypnotic tunes and thought-provoking lyrics, Badu is an exceptional musician and an influential figure in our contemporary cultural landscape.
Let's start with music, the lifeblood of Badu's creativity. With her unique blend of soul, R&B, and hip-hop, she has reshaped the musical terrain, giving voice to the unspoken and redefining what it means to be an artist.
Her lyricism is far from ordinary, and her tunes, infused with profound insights, resonate deeply with listeners.
From the get-go, BaBadu'snfluence has extended well beyond the confines of her discography.
The socially conscious themes in her music have subtly shaped several modern-day movements.
She was the initial spark behind the ubiquitous term "stay woke," " rallying cry for heightened awareness and activism in our society.
BaBadu'smpact also permeates the realm of social justice.
With her deftly woven narratives on police corruption and systemic injustice, she has amplified conversations around critical issues affecting marginalized communities.
She has also emerged as an icon in the natural hair movement.
Embracing her hair's natural state long before it was mainstream, Badu sent a powerful message about black beauty and identity.
Her stance was not merely about aesthetics but a political statement, inspiring countless black women to love and accept their natural hair.
Recently, Badu added another feather to her cap.
Her collaboration with the Italian fashion house Marni is just another testament to her immense creative versatility.
Simultaneously, she's taking her mark in the cannabis industry, reflecting her ability to mold and move with the times.
In short, Badu is more than a musician.
She is a cultural catalyst, driving conversations, stirring emotions, and leaving a profound impact across various facets of our lives.
Her contributions remind us that artists can genuinely change the world, one note, one lyric, and one movement at a time.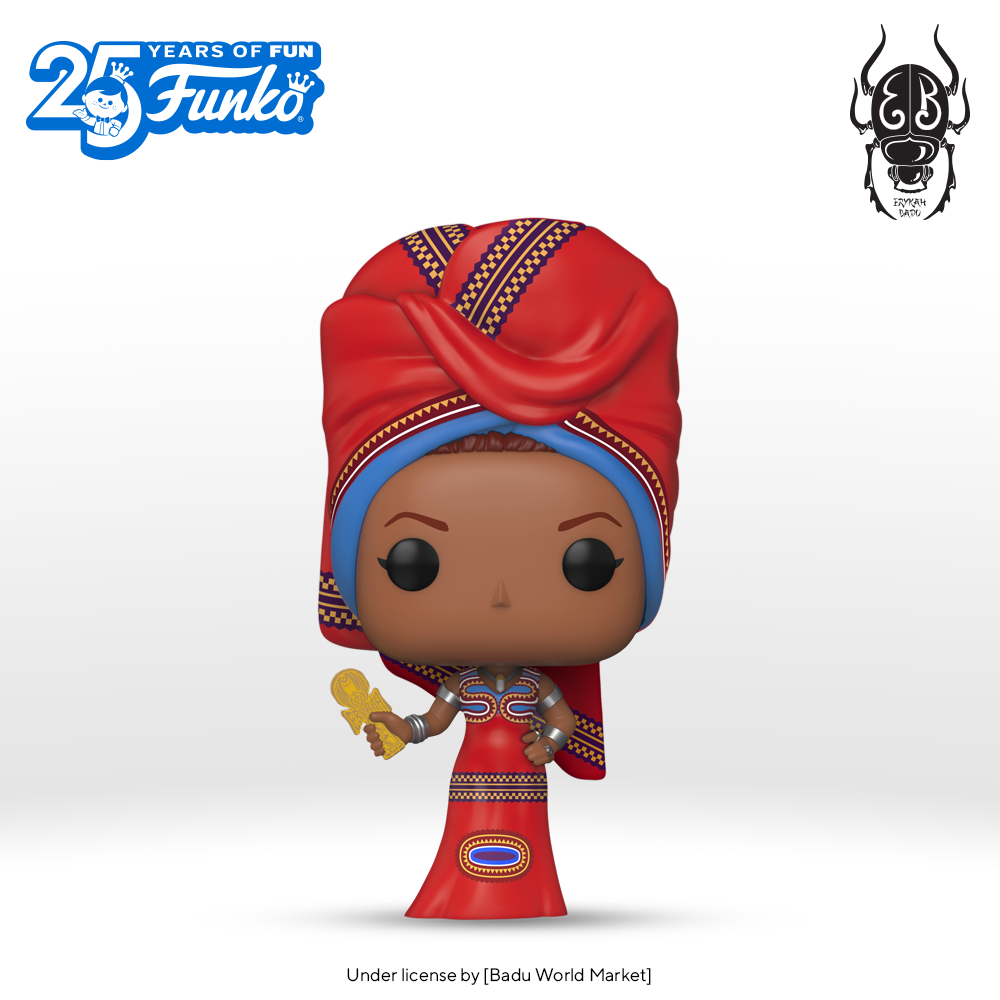 Funko Pop! Rocks: Erykah Badu Funko Pop! Vinyl Figure
Available at:
Starting now, you can receive 10% off in-stock items with my special link at Entertainment Earth!
 Enjoy!
As an Amazon Associate I earn from qualifying purchases
Want more stuff like this?
Get the best viral stories straight into your inbox!
Don't worry, we don't spam