2023 NEW Rosalia Funko Pop! The Spanish Sensation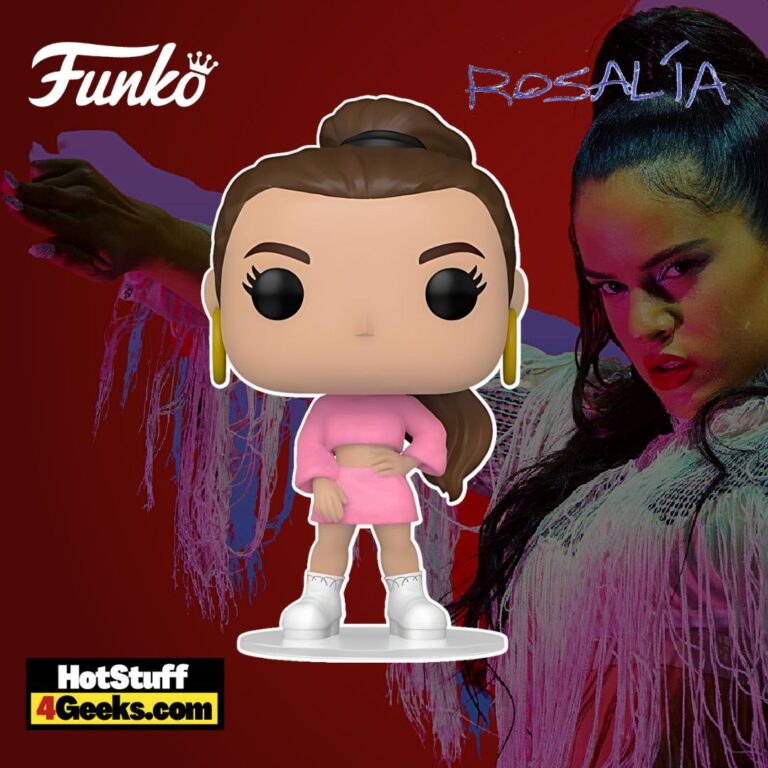 Get ready to welcome the sizzling sensation from Spain, the phenomenal Rosalía, to your collection, immortalized in the charming form of a Funko Pop! This isn't your average vinyl figure. The new Funko Pop! Rocks: Rosalia Malamente Funko Pop! Vinyl Figure is a totem of a modern music maestro's bold, innovative spirit.
To get your hands on this Pop Vinyl Figure, be sure to check out the links I've provided for you below – click to jump or scroll to continue reading!
Embodying the essence of Rosalía, this Funko Pop is a delightful tribute to her unique style and powerhouse persona.
It's like having a miniature Rosalía right there on your shelf, with her flamenco-inspired attire, striking pose, and that irresistible aura of audacious creativity.
The Rosalía Funko Pop encapsulates her trailblazing journey, from her traditional flamenco roots to the avant-garde world stage where she stands today.
It's a nod to her dedication, her passion, and her spirit that defies categorization.
It's a tangible memento of an artist who dances to the beat of her own drum, a constant reminder that there are no boundaries to what music can be.
This isn't just a collectible. It's a symbol of Rosalía's fearless exploration of musical landscapes, a beacon of her authenticity.
An inspiring addition to any collection.
Rosalia Funko Pop! is now available for pre-order and can be found at the links below (click to jump!)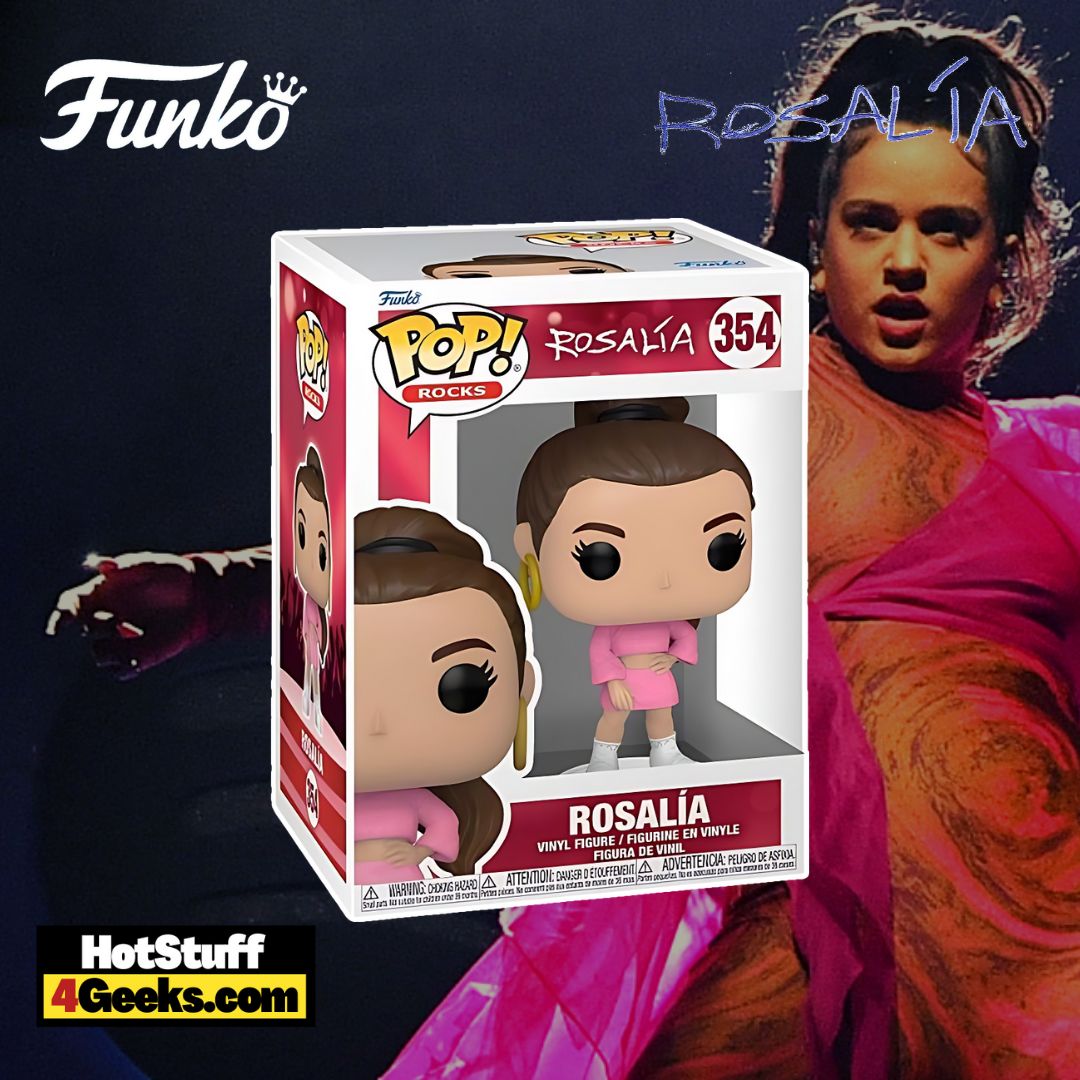 With an unstoppable wave of talent and creativity, Spanish singer-songwriter Rosalía is undoubtedly the most electrifying artist we've encountered this decade.
Like a breath of fresh air, she has elegantly waltzed onto the global music scene, infusing an avant-garde charm into her traditional flamenco roots.
Picture this: a youthful enthusiast, deeply immersed in the undulating rhythms of flamenco, Rosalía takes her first steps into the world of music under the expert guidance of José Miguel 'El Chiqui' Vizcaya.
Fast forward to her MTV VMA performance, where she sets the stage ablaze with her signature fusion of modern and classical beats, etching her name in the annals of trailblazing music artists.
There's a fascinating duality in her approach to music. She's a virtuoso who celebrates her flamenco roots while boldly embracing the future.
This audacious concoction of sounds has yielded gems such as her second album, "El mal querer," a record that has become a beacon for inventive soundscape exploration.
Perhaps the most inspiring aspect of Rosalía's meteoric rise is her commitment to authenticity.
Onstage, she's a force to be reckoned with, captivating audiences with her dynamic performances.
Offstage, she's a steadfast women empowerment champion, building a formidable all-women team around her.
Rosalía is more than just an artist; she's a maestro of innovation, a powerhouse of creativity, and above all, a beacon of authenticity. And she's only just getting started.
Her recent album "Motomami" promises to jolt us from our comfort zones, redefining the boundaries of pop music.
The world has taken notice, and we can't wait to see where her journey takes us next.
Funko Pop! Rocks: Rosalia Funko Pop! Vinyl Figure
Available at:
Starting now, you can receive 10% off in-stock items with my special link at Entertainment Earth!
 Enjoy!
As an Amazon Associate I earn from qualifying purchases
Want more stuff like this?
Get the best viral stories straight into your inbox!
Don't worry, we don't spam