2023 NEW Saint Seiya Funko Pops! Wave. Embrace the Cosmos!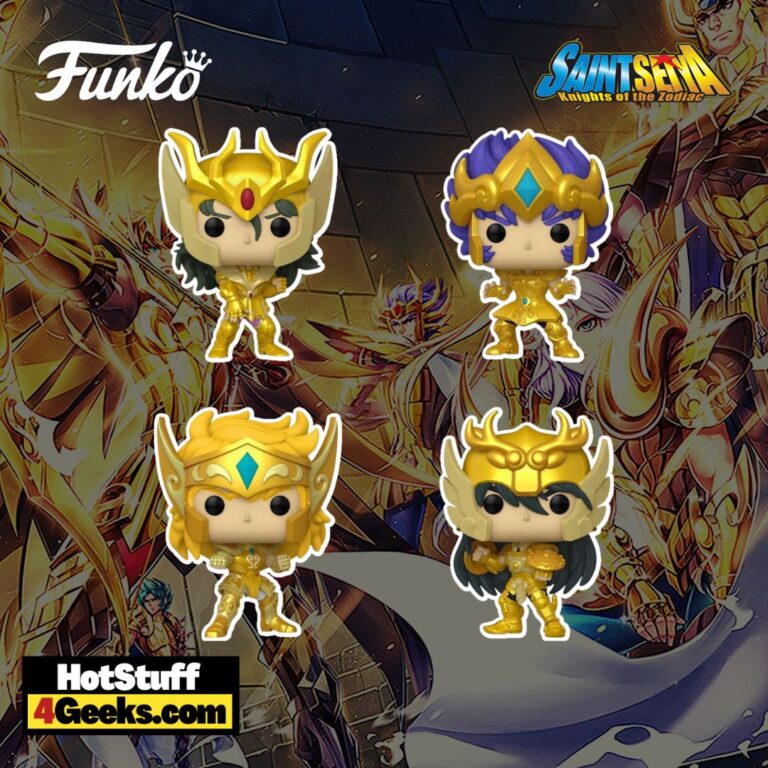 Ready to dip into the astral plane of fandom goodies? Let's talk about the new Saint Seiya: Knights of the Zodiac Funko Pops (Wave 2023) featuring our favorite warriors from "Saint Seiya: Knights of the Zodiac." This 2023 collection gives you a chance to share your coffee table space with Seiya, Shiryu, Ikki, Shun, and Hyoga, each encapsulating their unique spirits in fun-sized glory.
The pop figures are now available for pre-order at the links below – click to jump or scroll to continue reading!
Each of these figures is a perfect encapsulation of the characters we've grown to adore.
These aren't just Funko Pops – they're a love letter to the intricate lore and dynamic personalities that make Saint Seiya an anime classic.
This collection is a striking reflection of the world of Saint Seiya, where ancient mythology meets cosmic energy and high-stakes battles.
These Funko Pops invite you to keep the Knights of the Zodiac's adventurous spirit alive in your space.
Get ready, anime fans, for a starry treat!
Here are the Saint Seiya: Knights of the Zodiac Funko Pops (Wave 2023) releases:
Saint Seiya: Virgo Shun Funko Pop! Vinyl Figure
Saint Seiya: Libra Shiryu Funko Pop! Vinyl Figure
Saint Seiya: Leo Ikki Funko Pop! Vinyl Figure
Saint Seiya: Aquarius Hyoga Funko Pop! Vinyl Figure
Saint Seiya Funko Pop! Vinyl Figures (Wave 2023) can be found at the links below (click to jump!)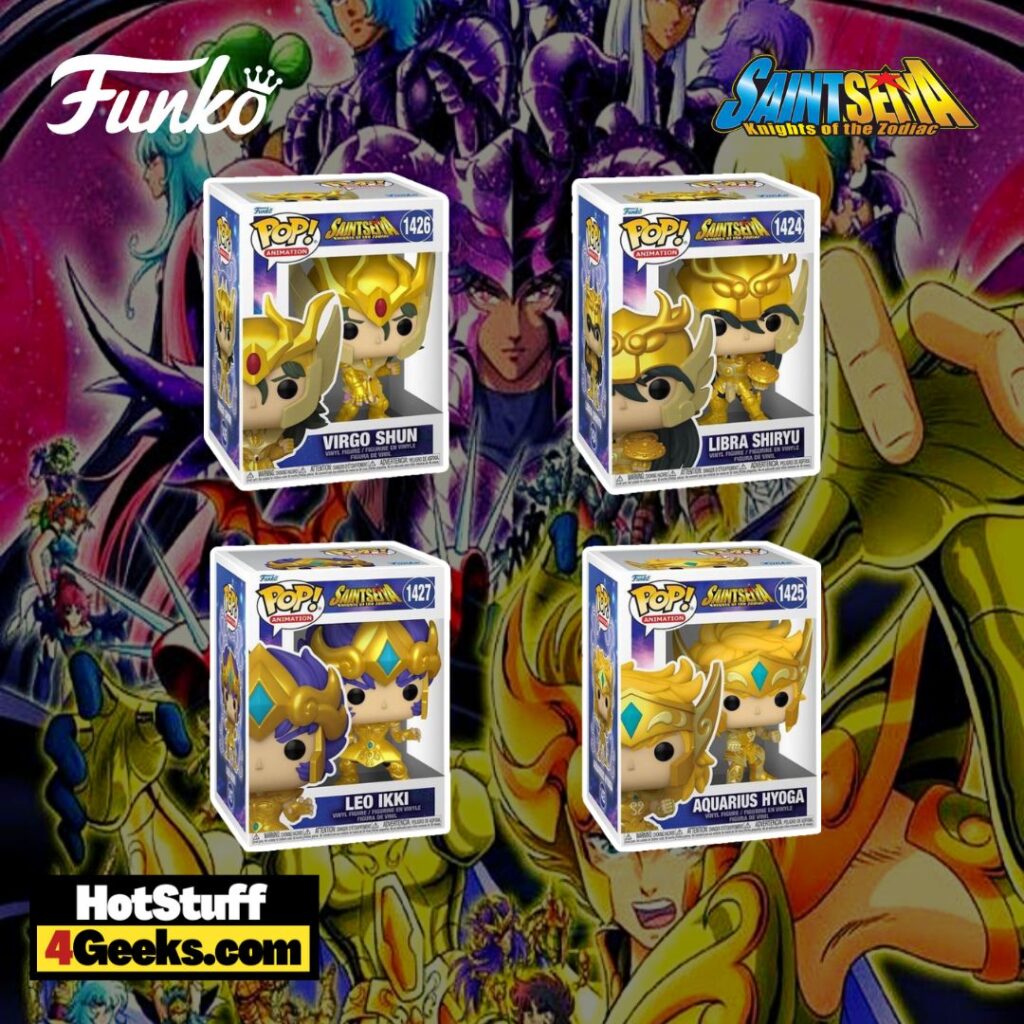 Here we are, brushing the dust off the VHS cassettes of nostalgia.
Today, we're teleporting back to the '90s, a golden age of anime, to revisit a legendary series that, perhaps, hasn't gotten the recognition it deserves on this side of the world.
The illustrious, enthralling, and action-packed world of "Saint Seiya," also known as "Knights of the Zodiac."
Born from the mind of the gifted manga artist Masami Kurumada, Saint Seiya introduced us to a universe where Greek mythology, star constellations, and teenage warriors coexist.
The plot is a masterstroke, balancing the thrill of classic Shonen adventures with emotional depth and intricate story arcs that keep you guessing at every turn.
Our heroes, Seiya, Shiryu, Ikki, Shun, and Hyoga, aren't just dealing with external battles; they are also fighting their own personal demons.
Their individual struggles, coupled with their unyielding commitment to protect Athena, the goddess of wisdom and war, weave together an incredibly emotionally charged narrative.
Now, imagine those battles: Saints channeling cosmic energy, going up against formidable foes, and the stakes getting higher with each confrontation.
The fight scenes are beyond intense, with a superb balance of physical and mental combat. I mean, the clashes against the 12 Gold Saints alone are worth the watch!
But let's not forget about the meticulous world-building.
The blend of astrology and mythology is an ode to Kurumada's creative genius.
Our beloved Saints, each guarded by a real-life star constellation, traverse a universe enriched with lore that hooks you from the very beginning.
Couple all this with a visual spectacle – the animation and artwork are simply gorgeous.
It's like a feast for your eyes, filled with vibrant colors and artistic brilliance.
And the soundtrack? Absolutely divine. Each track is so finely tuned to the scene you'll find yourself completely immersed in this extraordinary universe.
Despite the critical acclaim, Saint Seiya remains a hidden gem in North America.
Yet, with the new live-action adaptation, it's about time we dust off this treasure and give it the spotlight it truly deserves.
Funko Pop! Animation: Saint Seiya: Knights of the Zodiac Funko Pop! Vinyl Figures (Wave 2023)
Available at:
Starting now, you can receive 10% off in-stock items with my special link at Entertainment Earth!
 Enjoy!
As an Amazon Associate I earn from qualifying purchases
Want more stuff like this?
Get the best viral stories straight into your inbox!
Don't worry, we don't spam