New 2023 Release: Seven Deadly Sins Funko Pops Unveiled!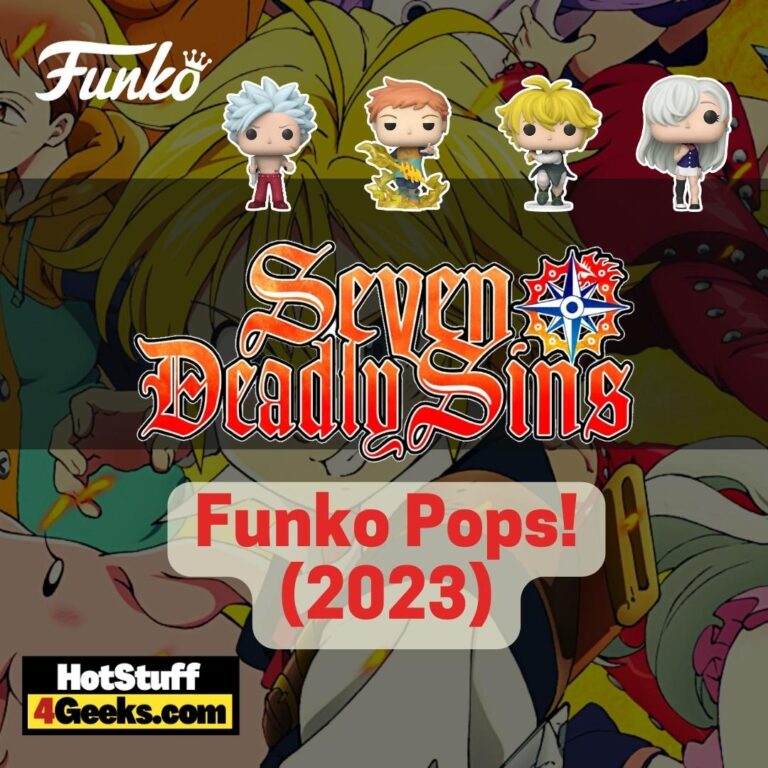 Enter the enchanting world of Britannia with the irresistible Seven Deadly Sins Funko Pops! (2023 release). A tangible piece of the fantastical realm, each Funko Pop! takes you on a mini-adventure with your favorite characters, from the fiery Meliodas to the graceful Elizabeth.
UPDATE: Now available at Amazon! To get your hands on these Pop Vinyl Figures at their launch, be sure to check out the links I've provided below – click to jump or scroll to continue reading!
Immerse in Britannia's Magic: A Journey with Seven Deadly Sins Funko Pop! Vinyl Figures (2023 Edition)
The characters' detailed designs, complete with their iconic costumes and unique attributes, are a vibrant homage to the original artistry of the show.
Holding one feels like you've captured a piece of the anime magic!
Yet, it's not just about the aesthetics. The Funko Pops! are a testament to the riveting tales spun in Seven Deadly Sins.
They're constant reminders of the gripping battles, the heartrending romance, the chilling suspense, and of course, the heartwarming friendships that define the series.
So, whether you're a diehard anime enthusiast or a casual viewer, these Seven Deadly Sins Funko Pops! offer a delightful way to keep a piece of Britannia's magic close at hand.
Isn't that something worth indulging in?
Unveiling the Seven Deadly Sins  Funko Pops List for this year's release:
First drop:
Second drop:
Seven Deadly Sins: Estarossa Funko Pop! Vinyl Figure
Seven Deadly Sins: Gowther Funko Pop! Vinyl Figure
Seven Deadly Sins: Zeldris Funko Pop! Vinyl Figure
Seven Deadly Sins: Meliodas Funko Pop! Vinyl Figure
Seven Deadly Sins: Diane Super-Sized 10-Inch Funko Pop! Vinyl Figure
The Seven Deadly Sins Funko Pop! Vinyl Figures (2023) can be found for purchase at the links below (click to jump!)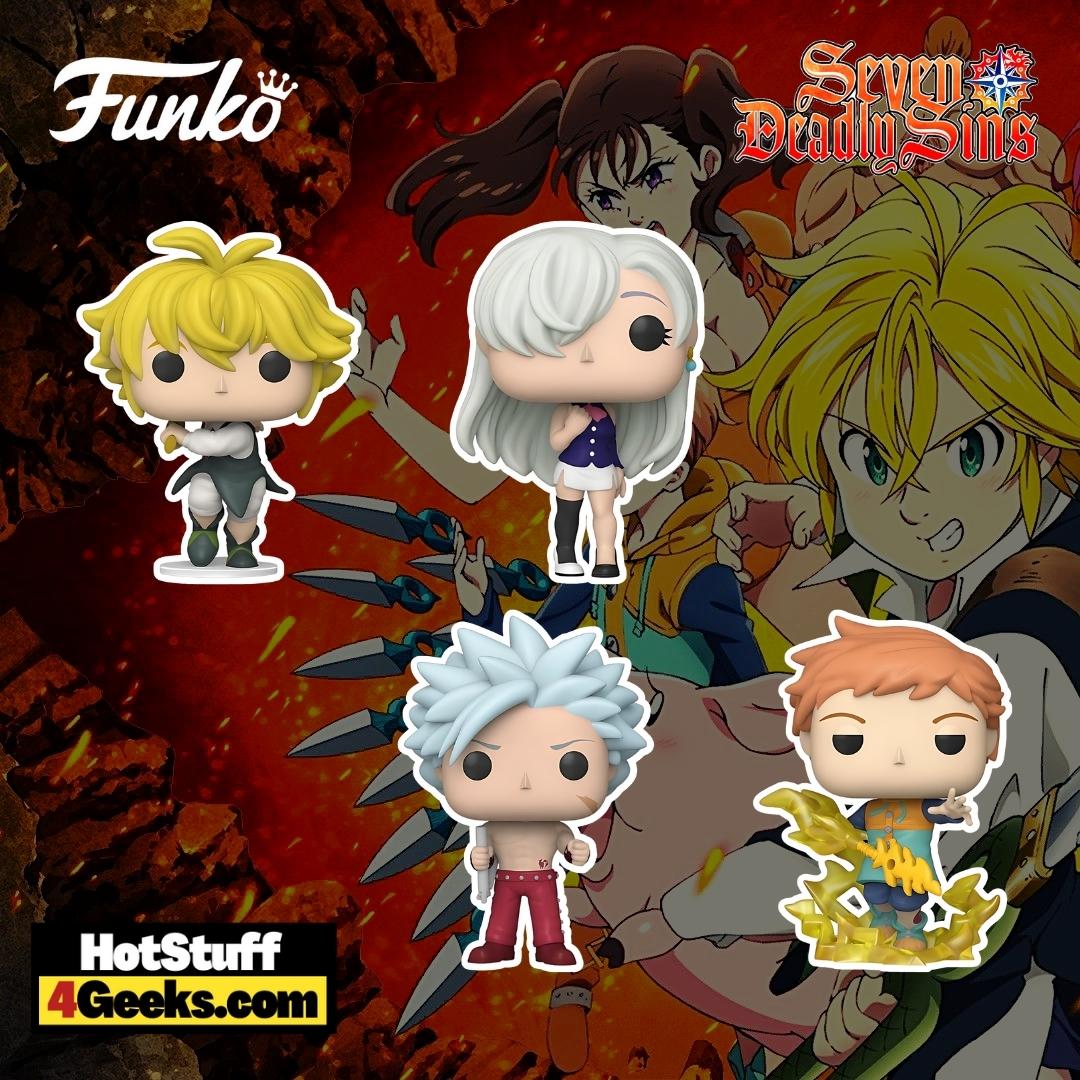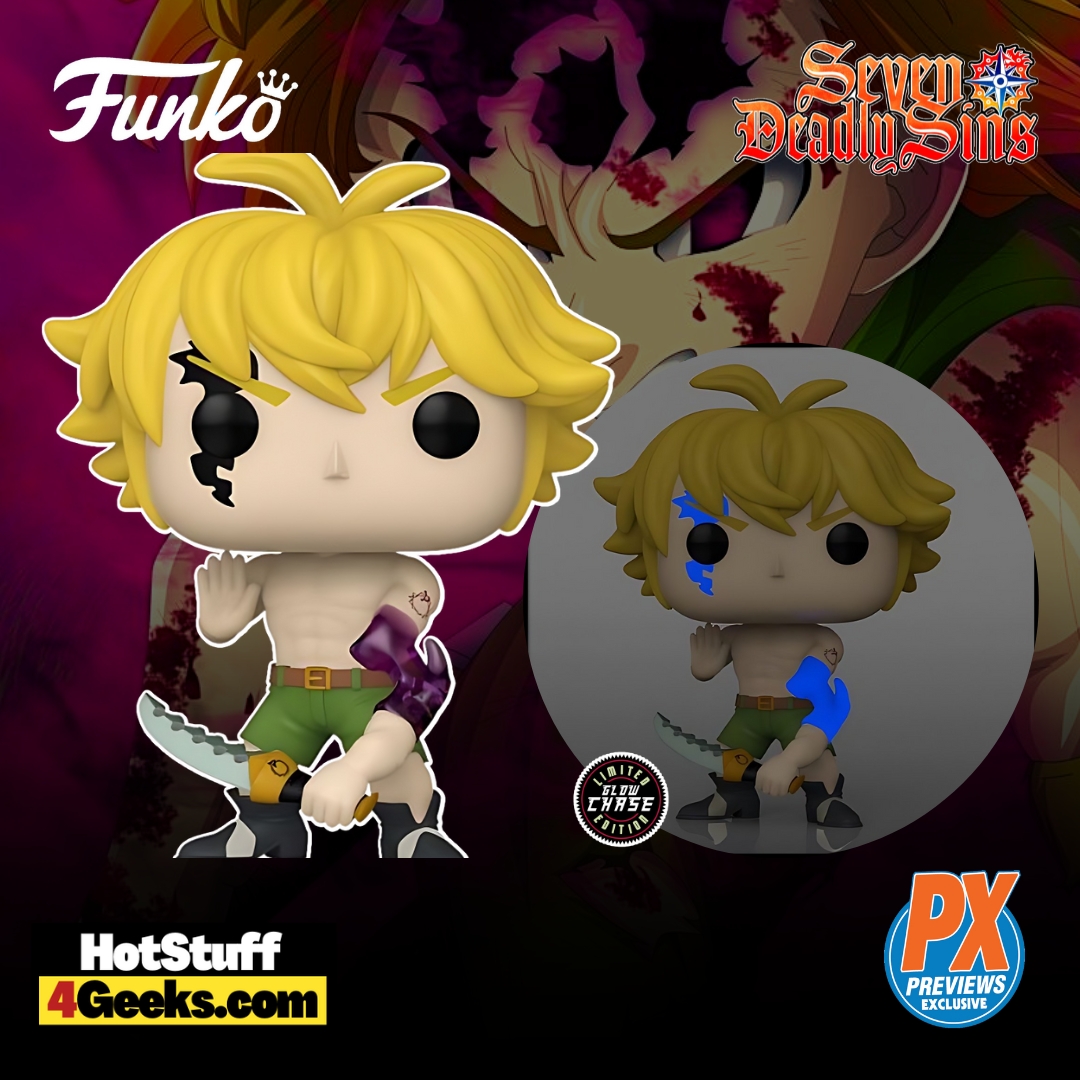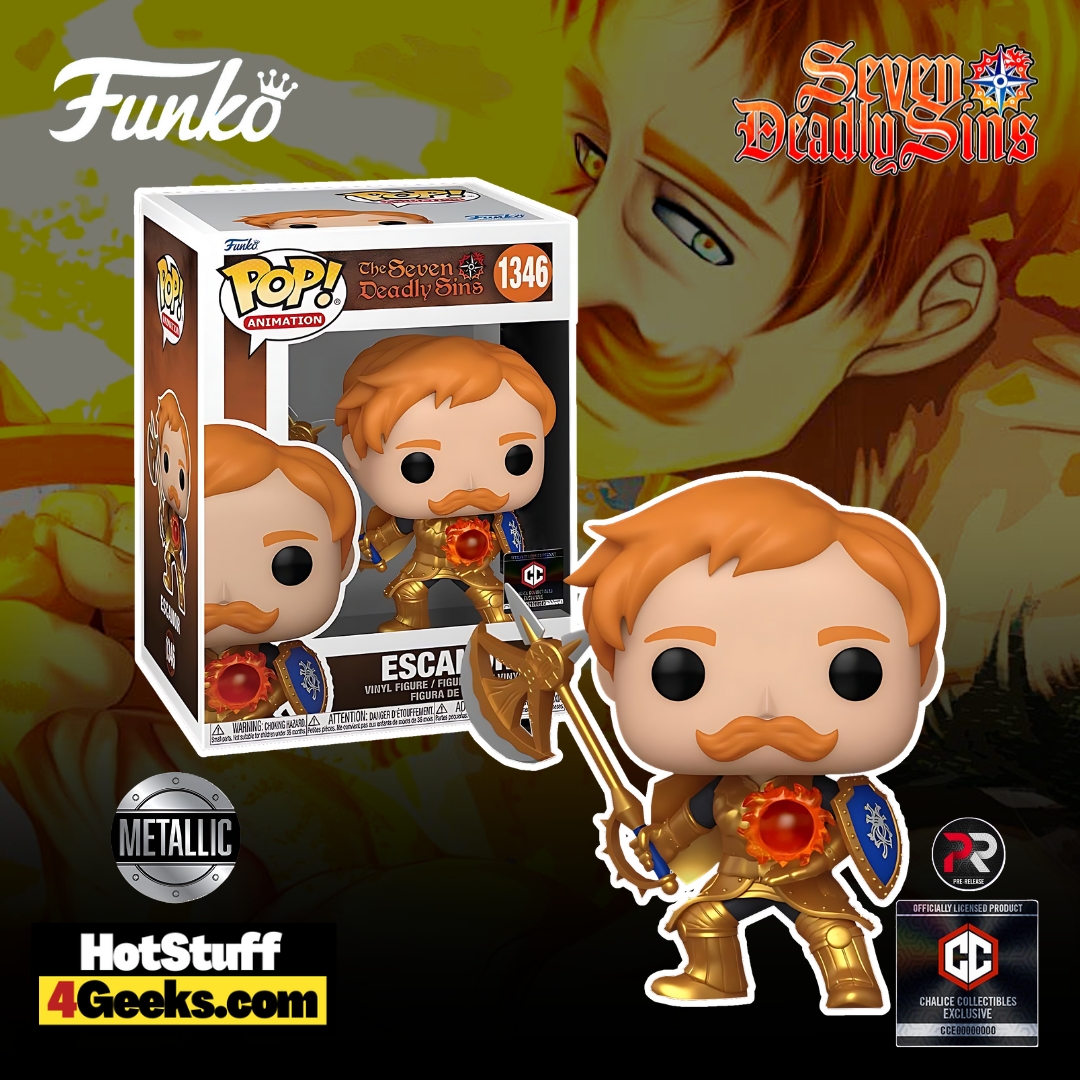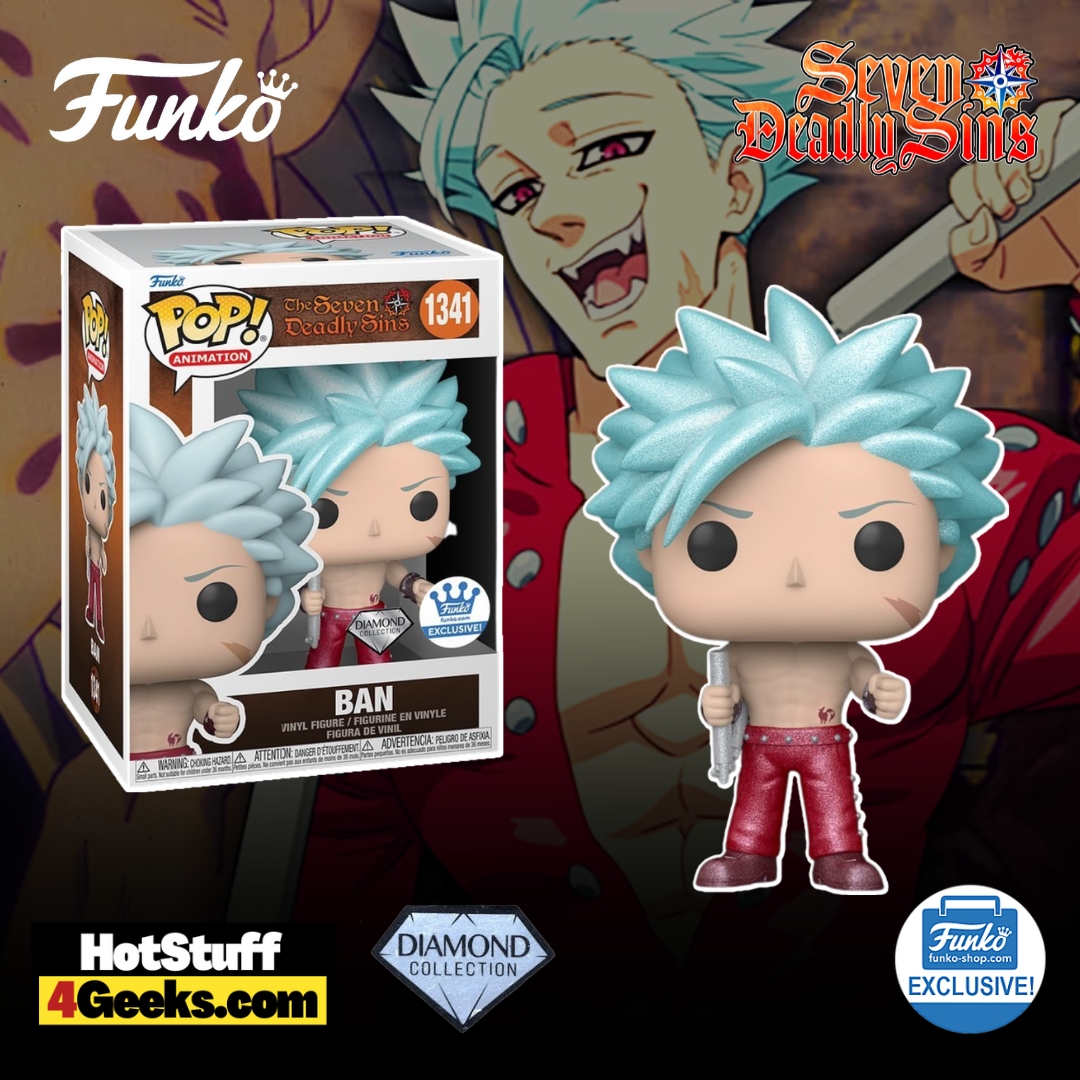 Enchanting Odyssey in Animation: An In-depth Dive into Seven Deadly Sins
Prepare to embark on a captivating odyssey through the realm of Britannia with the anime sensation – Seven Deadly Sins.
This enchanting journey uniquely mingles elements of medieval fantasy with magnetic character dynamics that will make your heart throb and pulse race.
Painting vivid strokes on the animation canvas, Seven Deadly Sins introduces us to a colorful cast of heroes.
They are as endearing as they are formidable – each with their own distinct personality, resembling the very sins they embody.
With the exhilarating thrill of epic battles juxtaposed against an undercurrent of sinister plotlines, this series ensures you're clinging to the edge of your seat, gasping for more.
Interestingly, it's not just about the punches and power moves.
A distinct, and dare we say, a somewhat unexpected component of this anime is its humor.
The series is liberally peppered with saucy banter and playful innuendos that offer a moment of respite amid the unrelenting intensity.
Don't be fooled, though.
The anime isn't all chuckles and mischief.
It doesn't shy away from exploring the darker shades of its characters and the world they inhabit.
What sets Seven Deadly Sins apart is its emotive depth.
Amid the clashing swords and high-octane magic, you'll find poignant moments that stir your soul.
It's a heady cocktail of romance, camaraderie, and heart-wrenching drama that makes us feel deeply for these animated characters, anchoring us firmly to their world.
In essence, Seven Deadly Sins is a thrilling roller coaster ride through a beautifully constructed fantasy world. It skilfully interweaves wit, drama, romance, and action, captivating us entirely.
For lovers of anime or simply compelling storytelling, this series is an absolute must-watch.
After all, who knew a little sin could be so deliciously enticing?
Starting now, you can receive 10% off in-stock items with my special link at Entertainment Earth!
 Enjoy!
As an Amazon Associate I earn from qualifying purchases
Want more stuff like this?
Get the best viral stories straight into your inbox!
Don't worry, we don't spam