2023 NEW Shakira Funko Pop! A Tribute to Wherever/Whenever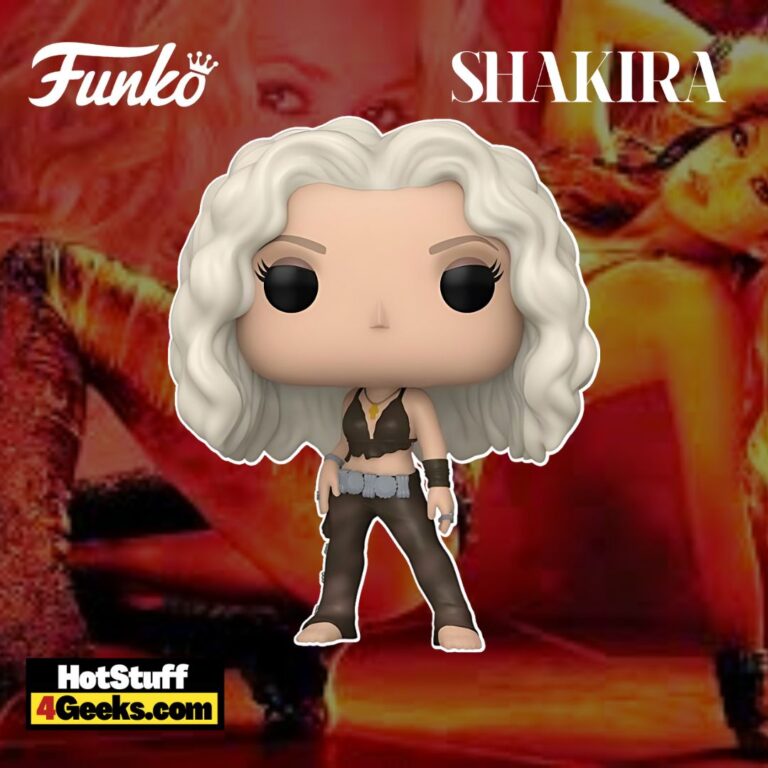 Step into the world of pop culture collectibles, and one sight stands out in all its glory – the new Funko Pop! Rocks: Shakira (Whenever/Wherever Music Video) Funko Pop! Vinyl Figure seems to have been imbued with the unmistakable spirit of Shakira, specifically from her iconic "Whenever, Wherever" music video. This isn't just a plastic souvenir. It's like holding a piece of pop music history in your hands!
To get your hands on this Pop Vinyl Figure, be sure to check out the links I've provided for you below – click to jump or scroll to continue reading!
This pop figure character captures Shakira's energy and vibrancy with astonishing accuracy.
Decked out in an outfit mirroring Shakira's look in the "Whenever, Wherever" video, the figure exudes an essence of the singer's fearless nature and multicultural charm.
Every detail, from her iconic hair to her characteristic dance stance, echoes the visual language of the music video.
It's more than a Funko Pop! – it's a tangible ode to a timeless piece of music, a tribute to the ever-inspiring Shakira, and a reminder of the cultural zeitgeist of the early 2000s.
This collectible offers a unique and enjoyable way for fans to celebrate Shakira's lasting influence on music.
Shakira Funko Pop!, inspired by the Whenever/Wherever Music Video, can be found at the links below (click to jump!)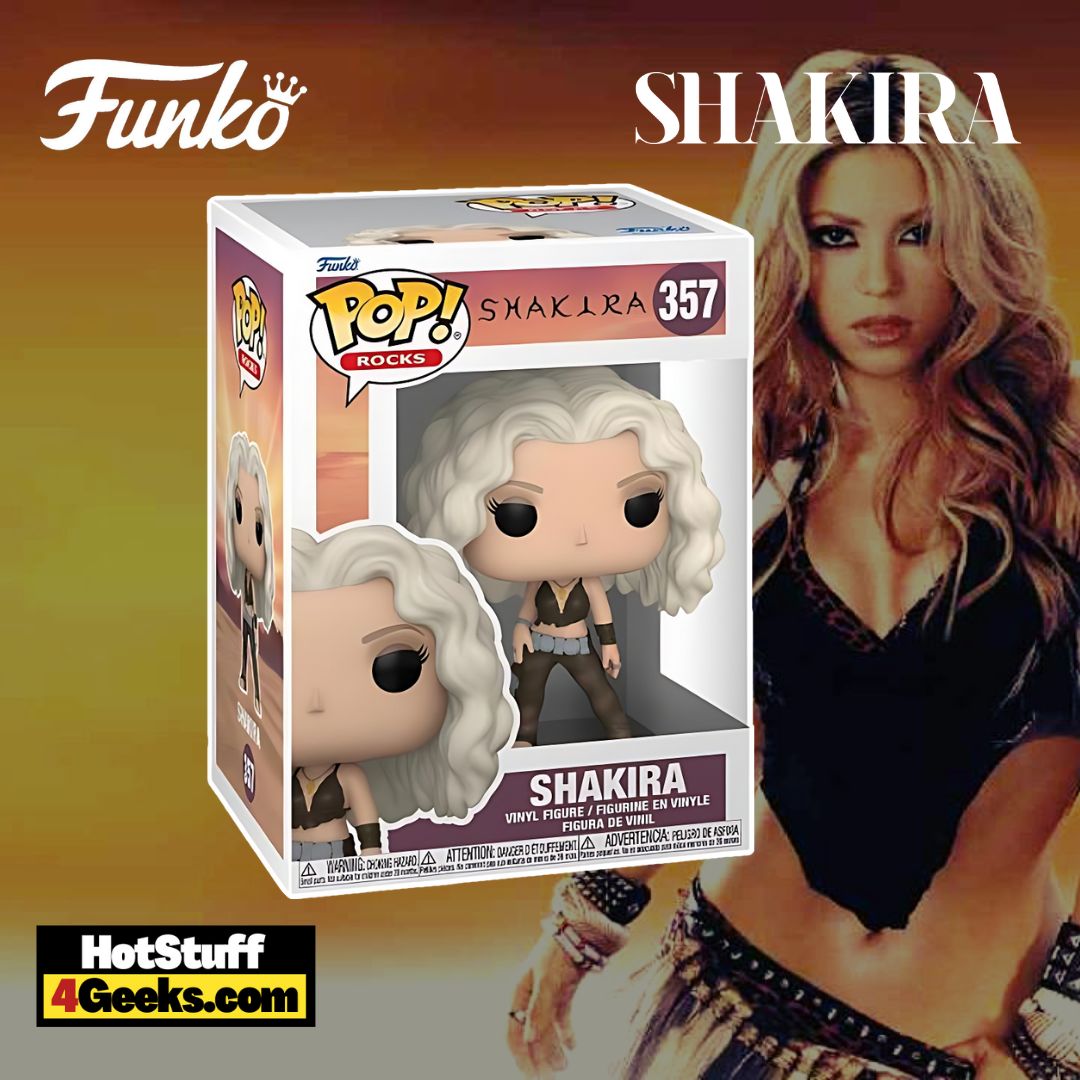 In the annals of pop music history, one song serves as a benchmark for a distinctive blend of Latin and global rhythms that transcended language barriers and tapped into the universal human experience.
Yes, we're talking about Shakira's breakthrough hit, "Whenever, Wherever." Let's dive into the fascinating tale behind this chart-topper.
In 2001, a Colombian singer-songwriter boldly stepped into the limelight of the English-speaking pop music scene.
This artist, Shakira, wasn't new to the music world. In fact, she had a solid fan base in Spanish-speaking countries, but she was ready to stretch her wings even further.
Armed with her unique voice and dancing skills, Shakira brought something fresh to the table with her album, "Laundry Service."
The lead single, "Whenever, Wherever," was a unique concoction of Latin vibes, world beat, and Andean music influences. And guess what? It hit the sweet spot in millions of hearts worldwide, becoming one of the most successful songs of 2002.
But it wasn't just a catchy beat that made this song a hit. "Whenever, Wherever" was a testament to love and devotion.
Whether in English or Spanish ("Suerte"), the song beautifully voiced the joy of finding that special someone, defying all distances and odds.
Shakira's personal touch made this hit even more special. She wrote, composed, and produced the song, adding an authenticity that resonated with her listeners.
This song helped her to successfully cross the language barrier and become a truly global star.
"Whenever, Wherever" came back into the limelight nearly two decades later, during Shakira's unforgettable Super Bowl Halftime Show performance in 2020, once again proving its timeless appeal.
In conclusion, Shakira's "Whenever, Wherever" is more than just a song; it affirms the power of love, a testament to Shakira's talent, and proof that music knows no boundaries.
It's a slice of pop history that continues to resonate, reminding us that great music is indeed 'whenever' and 'wherever' you find it.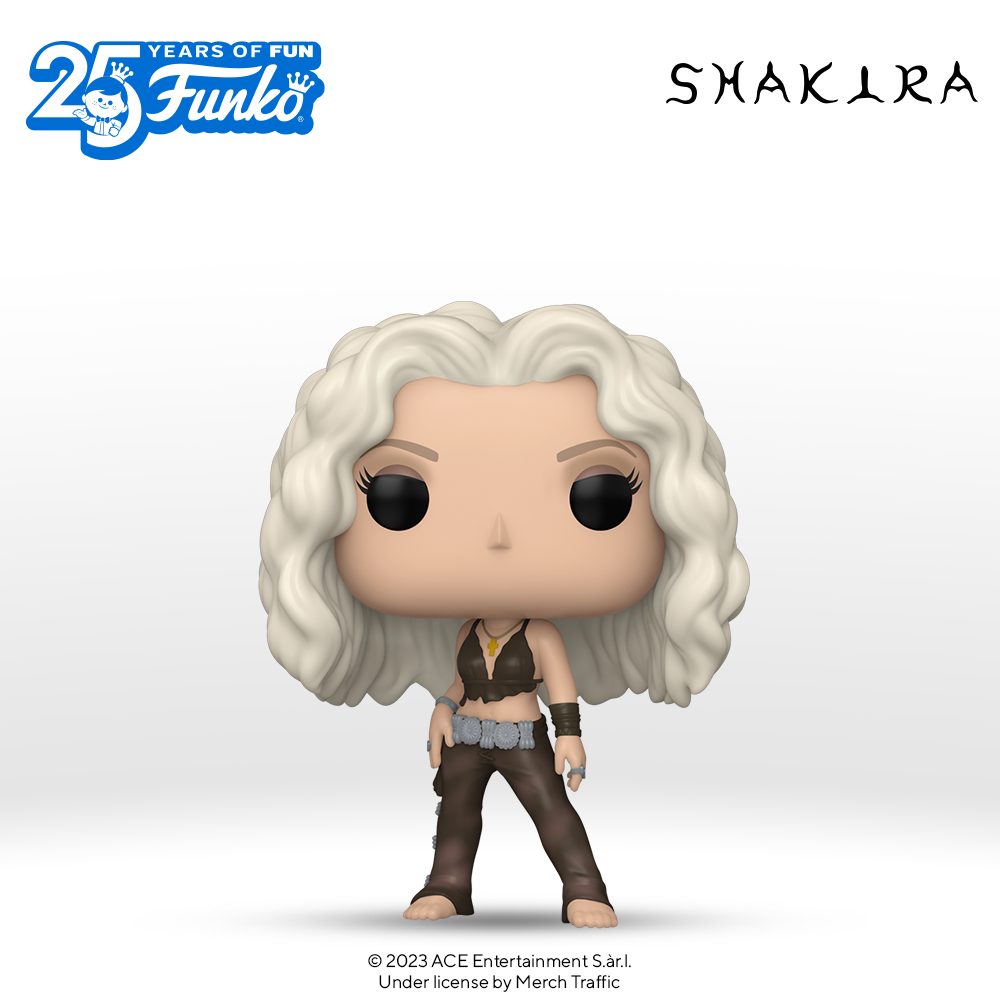 Funko Pop! Rocks: Shakira (Whenever/Wherever Music Video Music Video) Funko Pop! Vinyl Figure
Available at:
Starting now, you can receive 10% off in-stock items with my special link at Entertainment Earth!
 Enjoy!
As an Amazon Associate I earn from qualifying purchases
Want more stuff like this?
Get the best viral stories straight into your inbox!
Don't worry, we don't spam