2023 NEW Spider-Man Translucent Funko Pop! Across The Spider-Verse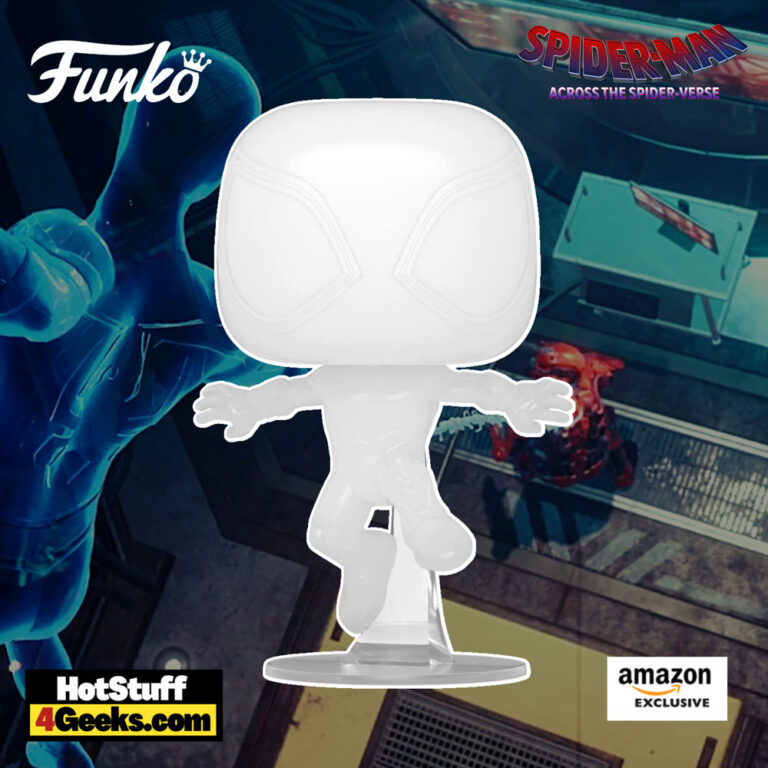 Miles Morales's invisibility is something truly incredible, and it's exciting that it can be celebrated with the newest Funko Pop! Marvel: Spider-Man: Across The Spider-Verse – Spider-Man Translucent Funko Pop! Vinyl Figure Amazon Exclusive. It provides a new, immersive way to join the celebration of the upcoming movie Spider-Man: Across the Spider-Verse.
The pop figure is now available for pre-order at the links below – click to jump or scroll to continue reading!
Taking shape as the iconic superhero's first Afro-Latino protagonist Miles Morales, this beloved figure has been specially designed to capture his ability to turn invisible.
Miles's ability has not only helped him in many stealthy adventures, but it also serves as a powerful symbol of resilience and unity among all who dare to stand up for what is right.
With a faceted semi-transparent body, the model captures Miles' unique powers just in time for his appearance in Spider-Man: Across the Spiderverse on the big screen.
The launch of this remarkable Funko Pop! will surely be a hit with fans everywhere and yet another example of how movies bring comic books to life.
The Amazon Exclusive Spider-Man Translucent Funko Pop! from the upcoming movie Spider-Man: Across The Spider-Verse  is now available for pre-order at the links below (click to jump!)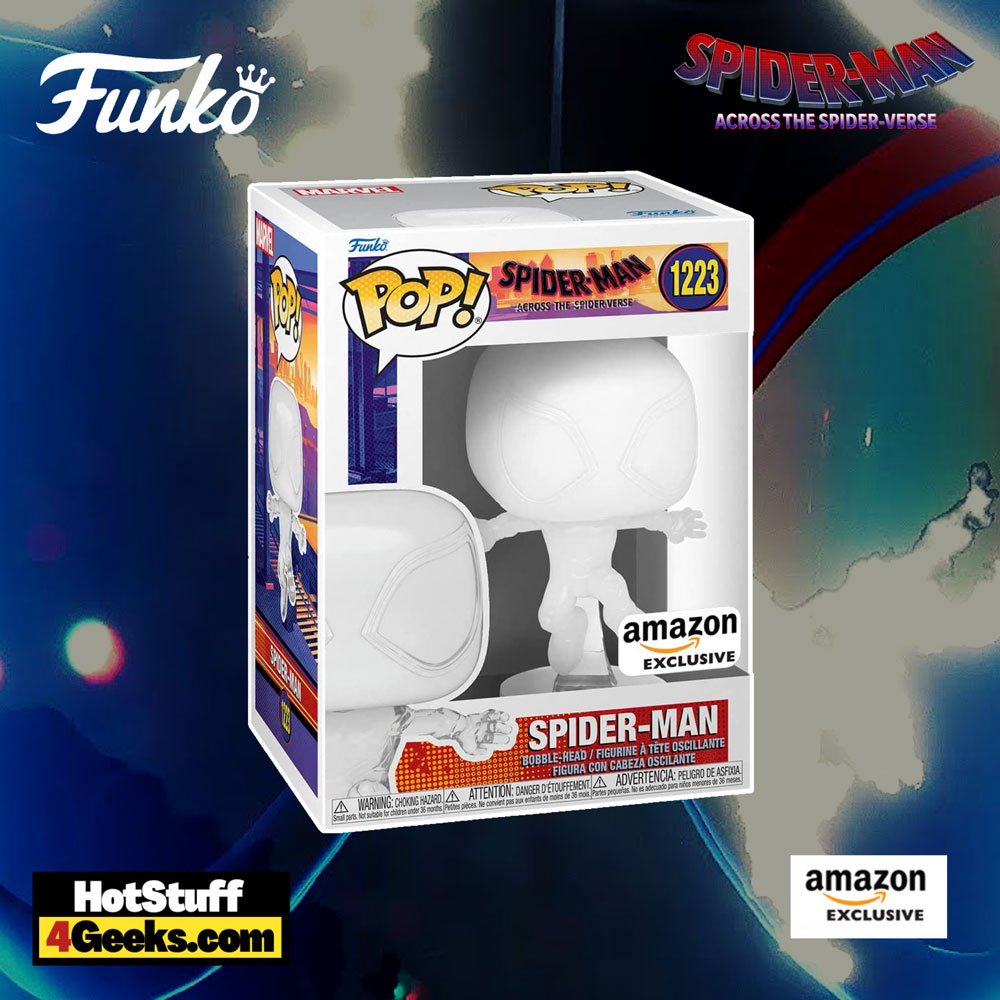 Miles Morales, the Ultimate Spider-Man, is one of the most beloved Marvel Comics characters created in recent years.
Despite having less than 12 years since his debut, the character has already conquered fans in different media, such as comics, movies, and video games.
Miles Morales was created by Brian Michael Bendis and Sara Pichelli, who debuted in Ultimate Fallout #4 in 2011. In this reality, Peter Parker dies, and Miles inherits the great powers and responsibilities of the Friendly Neighborhood Spider-Man.
Miles is a 13-year-old boy from Brooklyn, New York, with a mixed African-American and Puerto Rican heritage.
Like Peter Parker, Miles initially hesitates to take on the hero role while learning to control his newly acquired superpowers.
However, after the tragic death of Peter in his arms, Miles realizes the importance of the Spider-Man mantle.
He discovers that "with great power comes great responsibility" and that wearing a mask allows him to act as a hero without seeking recognition.
Miles' powers are similar to Peter's, but he has some unique abilities that set him apart.
The genetically modified spider that bites him is more advanced, giving him the power of invisibility.
This ability allows Miles to blend in with his surroundings, making him invisible to the naked eye.
He can also turn objects and people invisible by touch.
Miles' invisibility power is not only useful for stealth operations but also for defensive maneuvers.
He can dodge attacks, disappear in the middle of a fight, and reappear somewhere else to surprise his enemies.
This power also allows him to infiltrate and gather information without being detected.
In the comics, Miles faces many challenges as Spider-Man, such as confronting his uncle Aaron Davis, also known as the Prowler, who becomes a mercenary and a criminal.
Miles also faces other villains inherited from Peter, such as the Green Goblin, Venom, and Mysterio.
However, he has several allies, including his best friend, Ganke Lee, the superheroine Spider-Woman (Jessica Drew), and other Avengers members.
Miles Morales is not only a great superhero but also a symbol of diversity and inclusion in the Marvel Universe.
His mixed heritage and his personal struggles make him a relatable character for many readers.
Miles' power of invisibility adds a unique twist to the Spider-Man mythos, making him an exciting and engaging hero.
Whether you read his comics, play his video games, or watch his movies, Miles Morales is a character you cannot ignore.
Check more Spider-Man: Across The Spider-Verse Funko Pops here.
As an Amazon Associate I earn from qualifying purchases
Want more stuff like this?
Get the best viral stories straight into your inbox!
Don't worry, we don't spam