2023 NEW Spock (Star Trek #1) Funko Pop! Comic Cover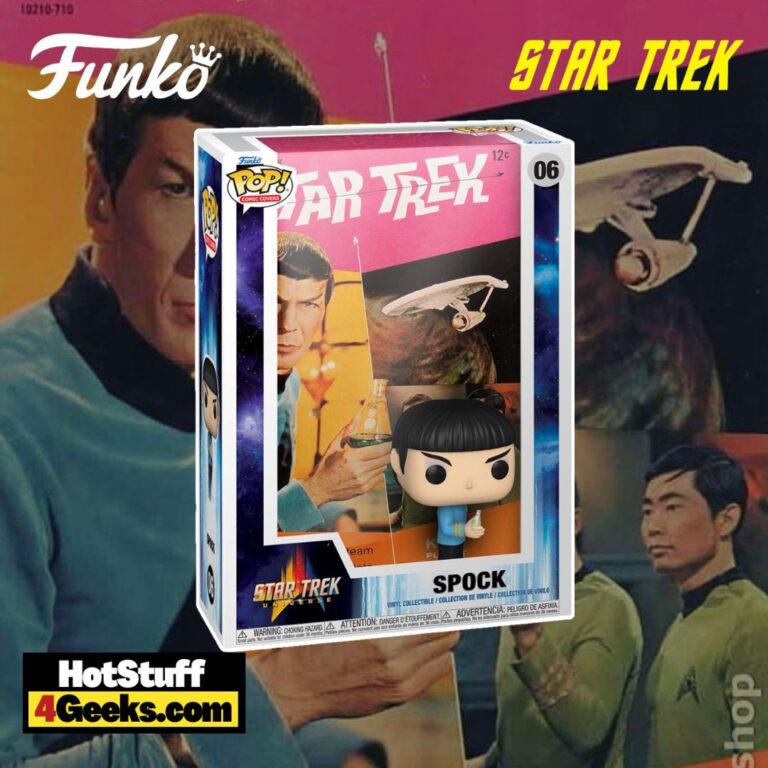 Embarking on a fresh journey across the final frontier, Spock stands as the cornerstone of a saga filled with the unknown. In the new Funko Pop! Comic Covers: Spock (Star Trek #1) Funko Pop! Comic Cover Vinyl Figure, our favorite Vulcan, presents a captivating spectacle, clutching a vial in his hand – a silent testament to his logical approach and relentless scientific curiosity.
The pop figure is now available for pre-order at the links below – click to jump or scroll to continue reading!
Join Spock on a captivating adventure as he dares to brave an alien planet teeming with mystery.
This isn't your typical Vulcan – he's the stalwart Science Officer from the number one issue of Star Trek comic books.
An embodiment of Starfleet's dedication and bravery, his piercing gaze remains steadfast in the face of untold dangers.
Poised and at the ready, our favorite Vulcan stands firm, holding a vial, a symbol of the scientific curiosity that drives his mission.
Is it a cure for a virulent alien disease, a sample of strange extraterrestrial matter, or a means to save his beleaguered crew? The tale is yours to weave.
The accompanying comic book cover art offers a glimpse into the perilous voyage that awaits him and his crew.
As Spock boldly treads the treacherous landscape of this unforgiving planet, you're invited to join him on this epic journey.
This Star Trek #1 Spock Funko Pop! Comic Cover Figure is more than just a collectible.
It's a ticket to a galaxy of adventures. Come aboard; let's embark on this interstellar voyage together.
The Spock (Star Trek #1) Funko Pop! Comic Cover inspired by Star Trek (Gold Key) #1 – The Planet of No Return! is now available for pre-order at the links below (click to jump!)
The year 1967 was pivotal in the Star Trek universe. As the original series was boldly charting new territories on television, Gold Key Comics decided to expand the beloved franchise into a new medium.
Their first endeavor, "The Planet of No Return!" was a spectacular debut in the world of Star Trek comic books.
In this first edition, the illustrators conjured their memories to depict our beloved Scotty, while the Starfleet uniforms' renditions had a delightful unpredictability.
The narrative took an audacious leap, leading our explorers into "Galaxy Alpha" – a testament to the imaginative prowess that has always defined Star Trek.
Intriguingly, "Planet of No Return" introduced a new species of sentient plant beings, capable of flinging their spores across the cosmos.
It was a bold storyline that perfectly captured the spirit of adventurous science fiction.
The crew, adorned in radiant uniforms that echoed the glamour of classic sci-fi, bravely faced these leafy adversaries.
It was as if the classic elements of pulp science fiction had beautifully merged with Star Trek's groundbreaking ethos in "Planet of No Return."
Despite its unconventional elements and departure from strict continuity, the comic succeeded in making its mark in the Star Trek chronicles.
The distinct charm and audacious creativity of this Gold Key edition provide it with a unique appeal.
Although an unusual addition to the Star Trek universe, it enriches the franchise's diverse tapestry.
This a testament to the endless possibilities that come with venturing into the unknown – a core tenet of Star Trek itself.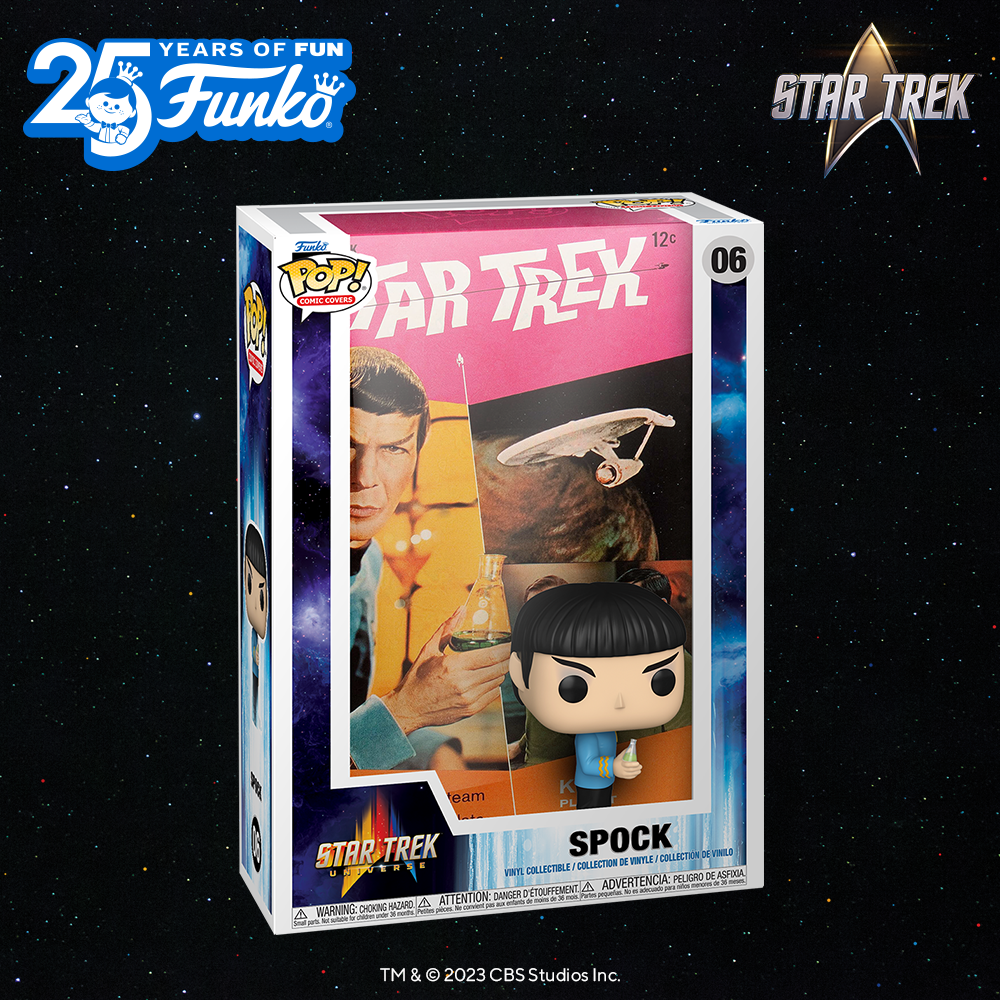 Funko Pop! Comic Covers: Spock (Star Trek #1) Funko Pop! Comic Cover Vinyl Figure
Available at:
Starting now, you can receive 10% off in-stock items with my special link at Entertainment Earth!
 Enjoy!
As an Amazon Associate I earn from qualifying purchases
Want more stuff like this?
Get the best viral stories straight into your inbox!
Don't worry, we don't spam