2023 NEW Star Wars: Admiral Ackbar in Chair Funko Pop! Exclusive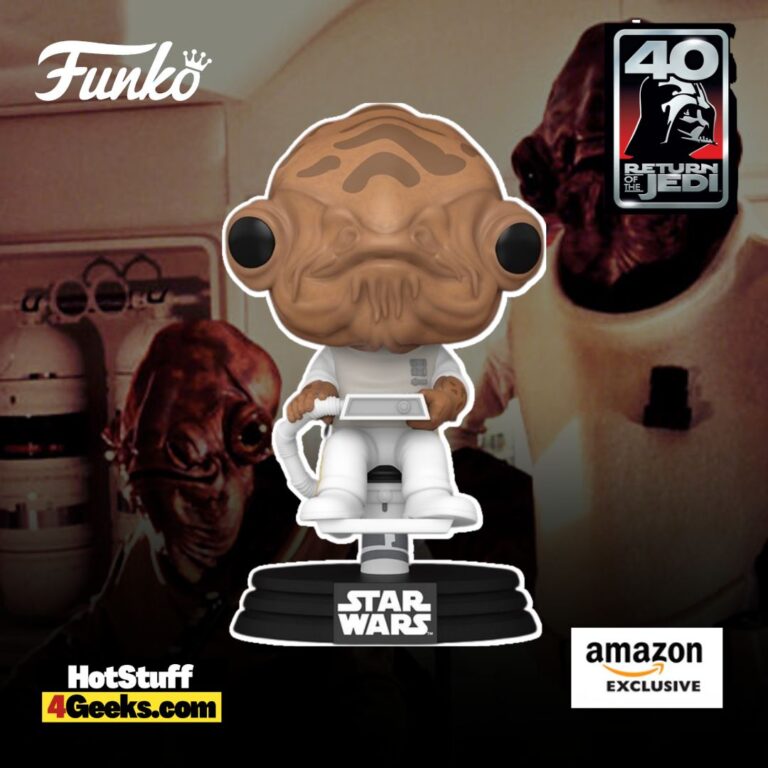 Raise your lightsabers, Star Wars fans! On this auspicious 40th anniversary of "Return of the Jedi," it's time to tip our Rebel Alliance helmets to one of the saga's unsung heroes, Admiral Ackbar, with the new Funko Pop! Star Wars: Return of The Jedi 40th Anniversary – Admiral Ackbar in Chair Funko Pop! Vinyl Figure, Amazon Exclusive.
The pop figure is now available for pre-order at the links below – click to jump or scroll to continue reading!
This Admiral Ackbar in Chair Funko Pop! Vinyl Figure brings our calamari commander to life, inviting you to relive that legendary battle over the moon of Endor.
Even in the reduced form of a Funko Pop, Ackbar embodies galactic wisdom and leadership.
In his trusty chair, he mapped the course of Star Wars history.
This figure, an Amazon exclusive, isn't just a collectible.
It's a tiny, plastic encapsulation of bravery, strategy, and meme magic. Ackbar's Funko Pop might sit in a chair, but rest assured.
It stands tall in the ranks of interstellar legacy.
The Amazon Exclusive Admiral Ackbar in Chair Funko Pop! is now available for pre-order at the links below (click to jump!)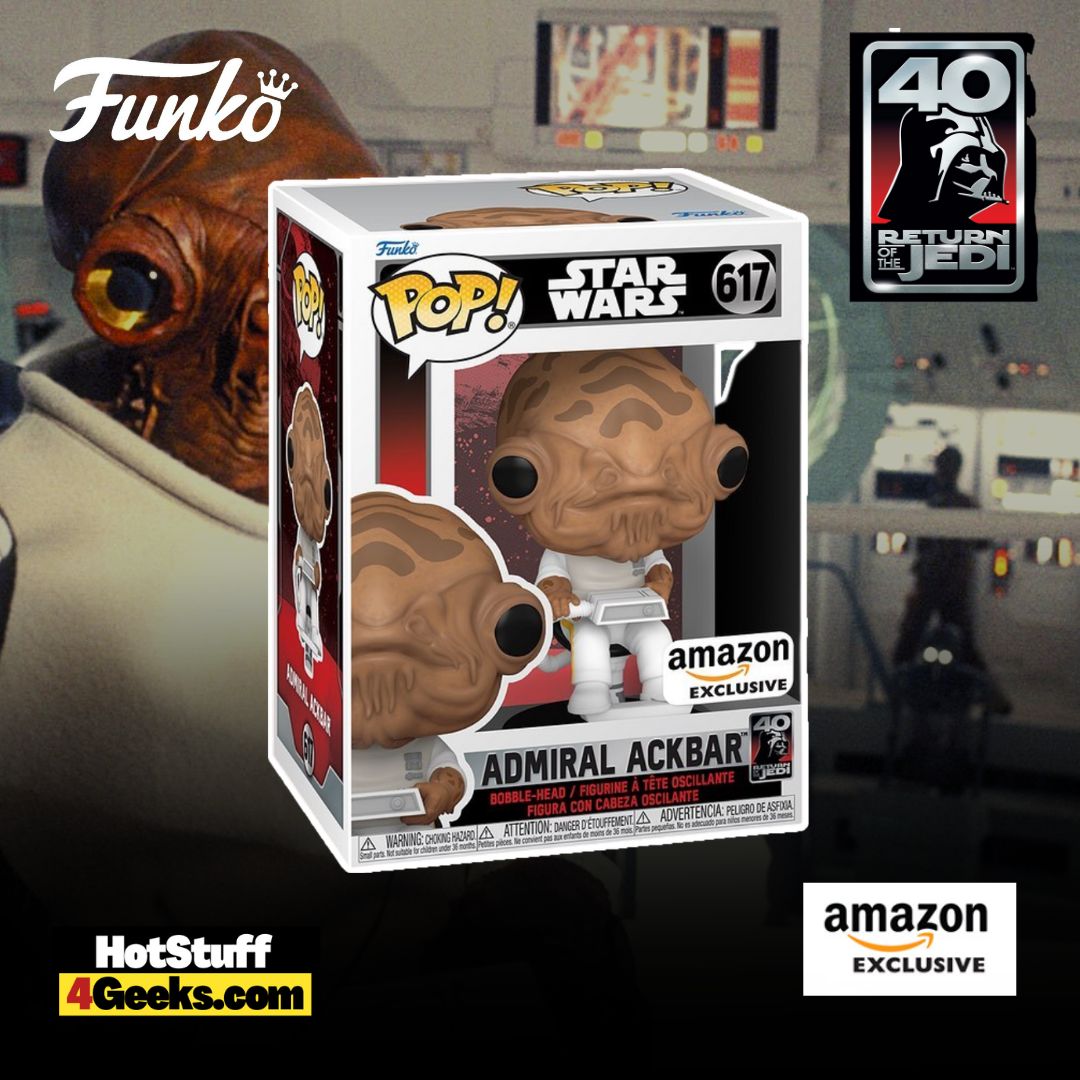 In the vast cosmic opera that is Star Wars, few characters inspire such admiration and comedic undercurrents as Admiral Gial Ackbar.
From the briny depths of Mon Cala to the heights of Resistance leadership, Ackbar danced the tightrope walk of legend and meme like no one else.
Who can forget that squamous, cephalopodic face or his dramatic revelation, "It's a trap!" at the Battle of Endor?
But the Admiral wasn't all just pithy quotes and catchy memes.
This was a seasoned veteran of the aquatic trenches, a grandmaster of galactic strategy, the Sun Tzu of space.
He turned tide after tide in favor of the good fight against tyranny.
It was like he carried the entire ocean with him, ready to unleash a tsunami on the unsuspecting forces of darkness at any moment.
An unlikely hero, he stood at the forefront of some of the galaxy's most pivotal battles.
As part of the Resistance, he helped take down the Starkiller Base, giving the First Order a taste of their own destructive medicine.
He even partied with droids. I mean, how cool is that?
But life isn't a straightforward hyperspace lane, and neither was Ackbar's end.
In an abrupt encounter with the First Order, Ackbar met his fate, reminding us that reality can strike with a chilling blow even in a universe with Wookiees and Ewoks.
Check more Star Wars: Return of The Jedi 40th Anniversary Funko Pops! here.
Starting now, you can receive 10% off in-stock items with my special link at Entertainment Earth!
 Enjoy!
As an Amazon Associate I earn from qualifying purchases
Want more stuff like this?
Get the best viral stories straight into your inbox!
Don't worry, we don't spam