2023 NEW Star Wars: Hera Syndulla in X-Wing Funko Pop! Ride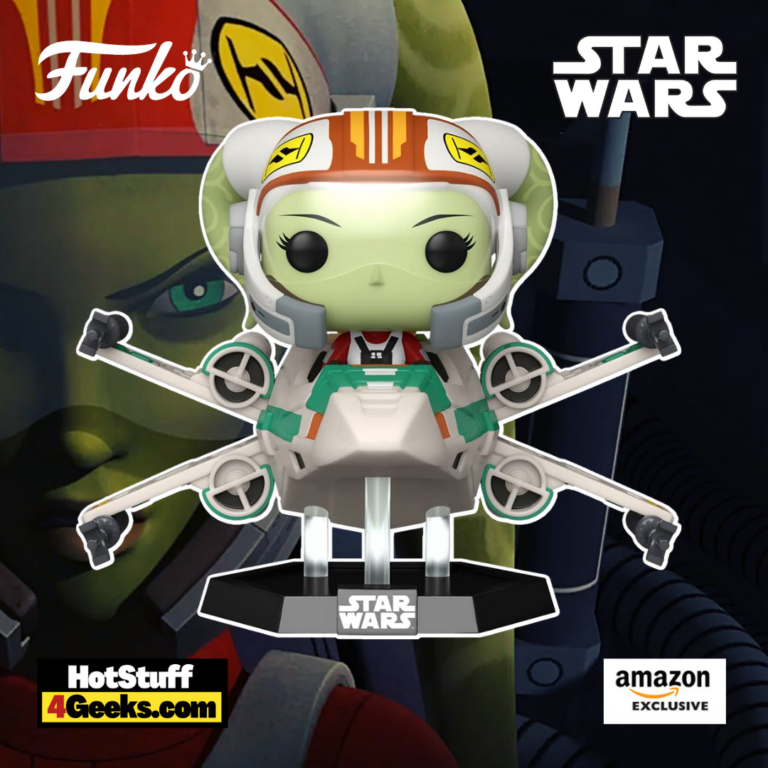 Hold onto your helmets, Star Wars fans, because we're about to take you on a wild ride through the galaxy, introducing you to the new Funko Pop! Rides  Star Wars: Hyperspace Heroes – Hera Syndulla in X-Wing Funko Pop! Ride Vinyl Figure – Amazon Exclusive featuring the fierce, compassionate, and downright talented Hera Syndulla!
The pop figure is now available for pre-order at the links below – click to jump or scroll to continue reading!
Hera Syndulla is no stranger to making waves, and she's doing it again with her new X-Wing Funko Pop! ride. This craft has been taking the star-strewn skies by storm, as is expected of any vehicle piloted by the beloved rebel fighter.
This fabulous piece of collectible art is perfect for die-hard Star Wars fans, Funko Pop! collectors, and anyone who appreciates a good dose of Twi'lek pilot prowess.
With a perfect blend of Funko's iconic, adorable design and the fierce spirit of Hera Syndulla, this Pop! Ride is a must-have for fans looking to pay tribute to one of Star Wars' most inspiring heroes.
The Amazon Exclusive Hera Syndulla in X-Wing Funko Pop! Ride is now available for pre-order at the links below (click to jump!)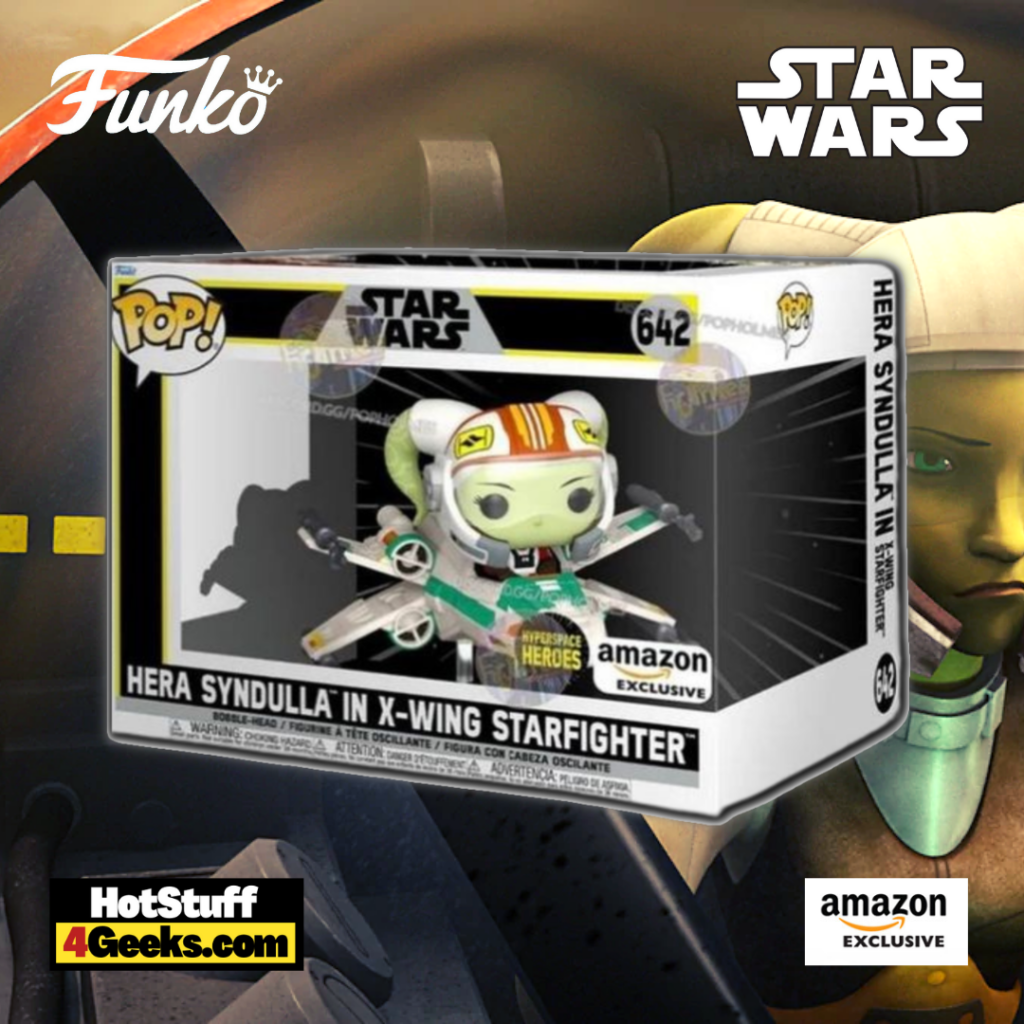 Born with an innate love for the skies, Hera Syndulla showcases what it means to follow one's dreams even in a galaxy far, far away.
The Twi'lek pilot's determination and natural talent for navigating the stars have earned her a special place in the Star Wars universe.
Hera's story is nothing short of inspiring, from her teenage aspirations to her rise as a General in the Rebel Alliance.
In the Star Wars: The Bad Batch series, we catch a glimpse of Hera's youthful dreams taking shape.
Her fascination with piloting and unyielding desire for adventure brings her closer to Omega, a fellow enthusiast.
As Hera expands her skills and explores the cosmos, she transitions from an aspiring pilot to an essential member of the Rebel Alliance.
Fast forward to the Star Wars Rebels series, and we find Hera leading a small but formidable rebel cell as the pilot of the legendary starship known as the Ghost.
Her ability to rally her crew and persevere under pressure ensures their survival and solidifies their influence within the burgeoning Rebellion.
As Hera soars through the skies, she becomes a symbol of resistance, hope, and unparalleled courage.
Hera's exceptional skill as a pilot is a testament to her passion for flying.
This passion fuels her drive to excel and defines her character.
Embracing her love for piloting and pursuing it relentlessly allows her to become the force she is within the Rebellion.
As General Syndulla, Hera faces her most significant challenge when she leads Phoenix Squadron in a daring assault on the Imperial fleet surrounding Lothal.
Unshaken in her convictions, she persuades the Rebel leadership to back the attack, emphasizing their strength and unity in the face of fear.
Much like the iconic Luke Skywalker, Hera leads by example, taking the helm of her own X-wing starfighter in the midst of battle.
Hera's tactical prowess is on full display during the assault on Lothal, as she masterfully pits the Imperials against one another.
This clever maneuver results in Grand Admiral Thrawn unintentionally taking down his own fighter ace, Vult Skerris.
Despite the heavy losses sustained by her squadron, Hera's indomitable spirit remains intact.
Even when captured and subjected to torture, she resolutely refuses to succumb to the Empire's brutality.
Hera Syndulla's journey is a testament to the power of resilience, passion, and the pursuit of dreams.
As she etches her mark on the Star Wars universe, fans can draw inspiration from her unwavering courage and tenacity.
Ultimately, it's the journey that counts, not just the battles won or lost, and Hera Syndulla's journey will forever soar high in the hearts of Star Wars fans.
Check out more Star Wars: Hyperspace Heroes Funko Pops! here.
As an Amazon Associate I earn from qualifying purchases
Funko Pop! Rides  Star Wars: Hyperspace Heroes – Hera Syndulla in X-Wing Funko Pop! Ride Vinyl Figure – Amazon Exclusive
Avalailable at:
Want more stuff like this?
Get the best viral stories straight into your inbox!
Don't worry, we don't spam