2023 NEW Star Wars: Hyperspace Heroes Funko Pop! Rides
Every Star Wars fan can't help but feel a pang of excitement thinking about the futuristic technology used in the galaxies far, far away. The idea of hyperspace heroes traveling through space at incredible speeds conjures up wild imaginations and dreams. Now, with Funko releasing its new Star Wars: Hyperspace Heroes Funko Pop! Rides Collection – Amazon Exclusive, we have a chance to make those dreams come to life.
The already released pop figures are now available for pre-order at the links below – click to jump or scroll to continue reading!
It's the sound of fans from all corners of the galaxy rejoicing as Funko releases its latest collection of Star Wars heroes!
From the courageous Luke Skywalker to the tenacious Mandalorian, our favorite galaxy far, far away has never looked so incredible. And as Yoda would say, "Cute, they are!"
But wait, there's more! Alongside these legendary characters are some other heroes who made their mark in the Star Wars universe.
So, buckle up, strap in, and prepare for a wild ride as we dive into the Amazon-exclusive list of Funko Pop! Rides featuring the Star Wars heroes that have stolen our hearts and saved the galaxy.
Here's the Pop! Figures from this collection:
The Force is undoubtedly strong with Funko's latest Star Wars heroes release. So don't miss out on the chance to expand your intergalactic Pop! Collection with these incredible vinyl figures.
As Han Solo once said, "Great, kid. Don't get cocky!"
The Star Wars: Hyperspace Heroes Funko Pop! Ride Figures are now available for pre-order at the links below (click to jump!)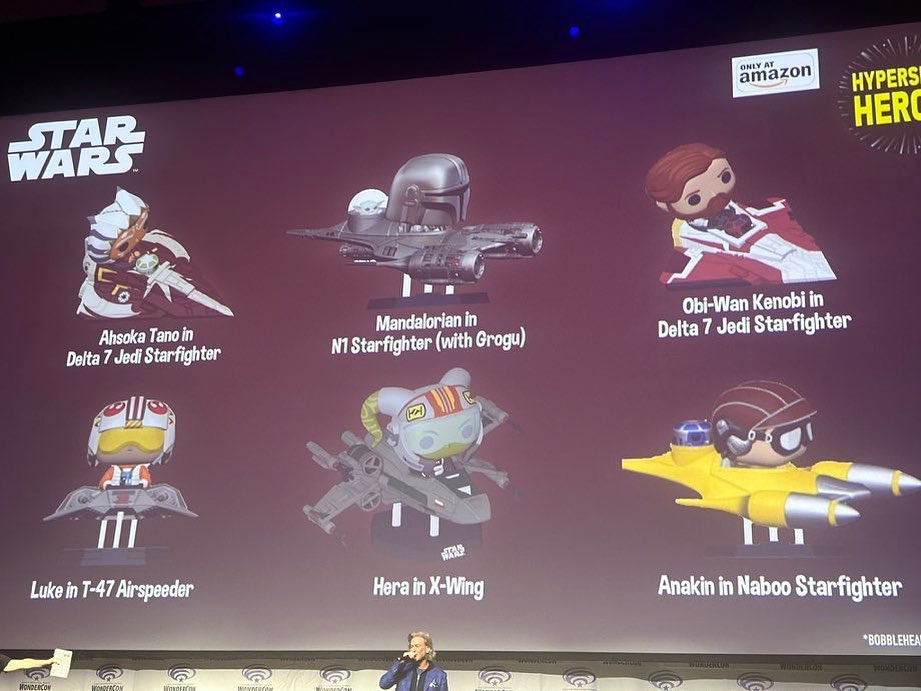 The galaxy far, far away is teeming with extraordinary beings who have shaped the universe's destiny.
From cunning pilots to skilled Jedi, these Star Wars heroes have captured our hearts and fueled our imaginations for decades.
So, strap on your space helmets and buckle up in your Millennium Falcon-inspired office chairs as we embark on a hyperspace journey to explore some Star Wars legends.
The Mandalorian in N1 Starfighter (with Grogu) Funko Pop! Ride – The Lone Gunslinger with a Heart of Beskar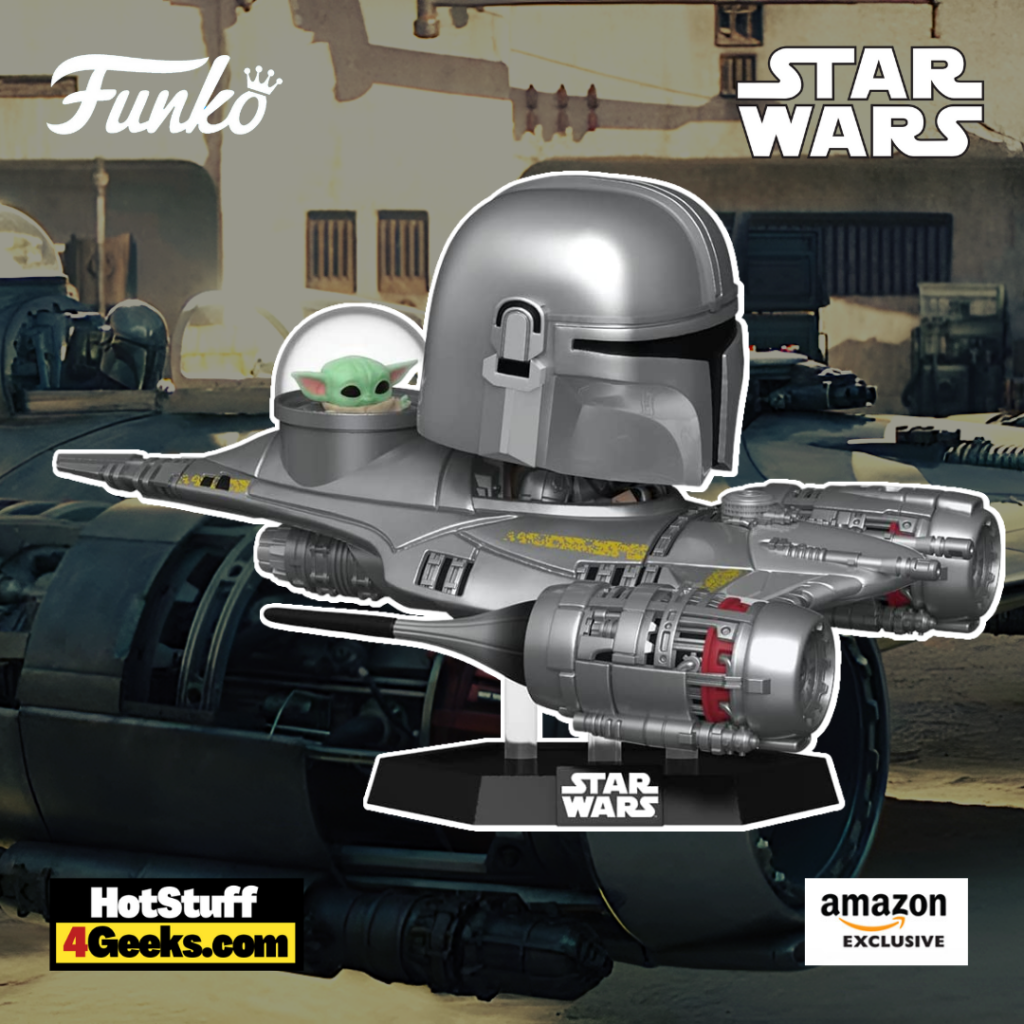 Decked out in his iconic beskar armor, Din Djarin, better known as The Mandalorian, set off on a thrilling quest in a galaxy teetering on the edge of chaos.
His journey to protect the adorable and enigmatic Grogu (affectionately dubbed "Baby Yoda" by fans) introduced us to a whole new cast of colorful characters.
It redefined what it meant to be a hero in the Star Wars universe.
Despite his reputation as a stoic, lone gunslinger, Mando's unwavering loyalty and fierce determination to safeguard Grogu revealed a heart as strong as the beskar that encased it.
This Funko Pop! Ride perfectly captures the unbreakable bond between Mando and his pint-sized companion, making it an essential addition to any Star Wars collection.
From starship pilots to Jedi Masters, the Star Wars galaxy is brimming with heroes who have fought for justice, faced insurmountable odds, and left an indelible mark on the universe.
Hera Syndulla in X-Wing Funko Pop! Ride – The Fearless Pilot and Leader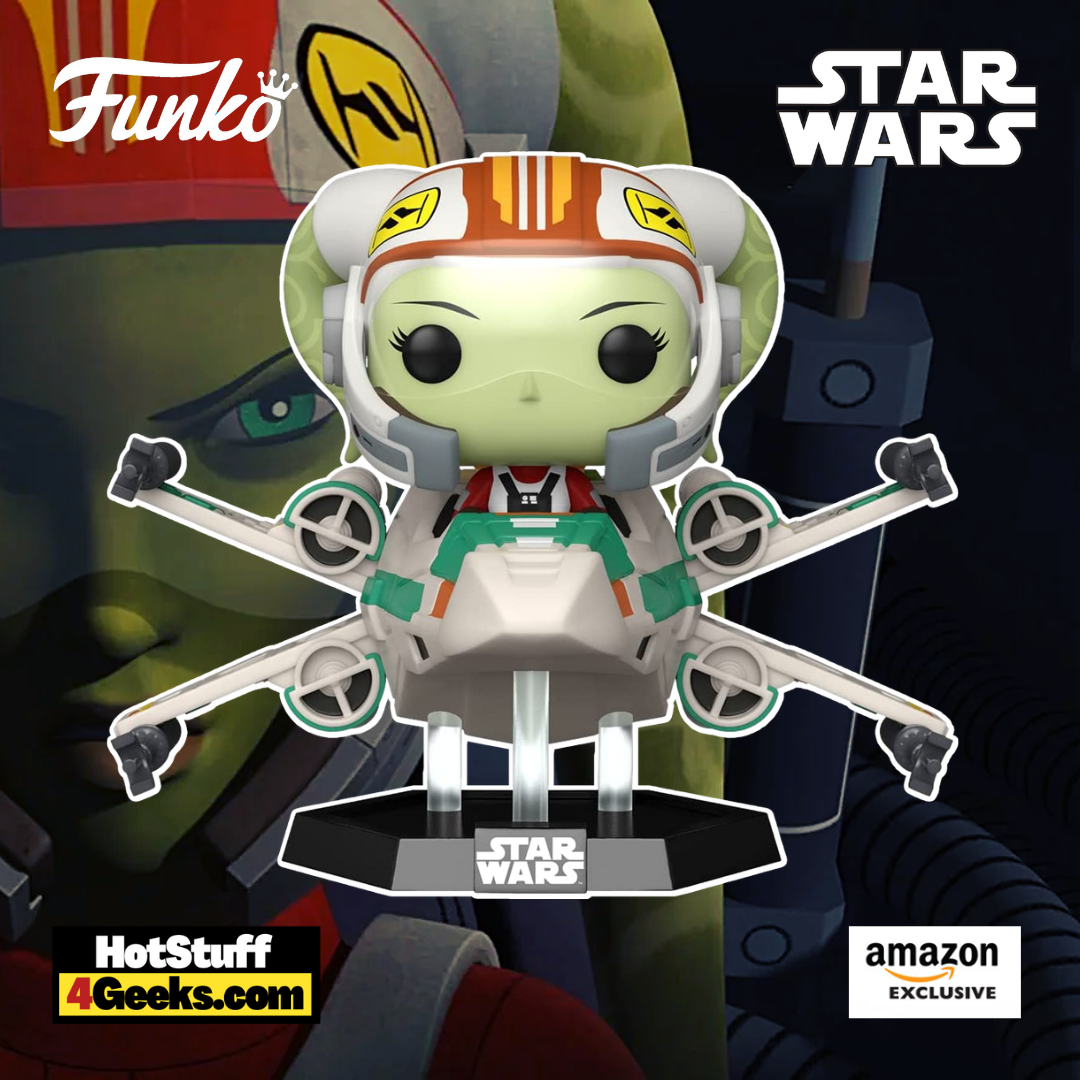 Who says Twi'leks can't fly?
Hera Syndulla, a green-skinned, lekku-wearing Twi'lek, shattered stereotypes as the fearless pilot and leader of the Ghost crew in Star Wars Rebels.
Hera was a staunch advocate for freedom and justice and played a pivotal role in forming the Rebel Alliance.
With her trusty droid companion Chopper by her side, she navigated treacherous missions, outsmarted Imperial forces, and inspired countless rebels to join the fight against tyranny.
Hera's tenacity, intelligence, and a quick wit make her a true Star Wars hero for the ages.
This Funko Pop! Ride captures the Twi'lek pilot's daring spirit and unwavering loyalty to the Rebel Alliance.
With her trusty droid by her side, there's no stopping Hera from taking down the Empire.
Ahsoka Tano in Delta 7 Jedi Starfighter Funko Pop! Ride – The Padawan Who Became a Legend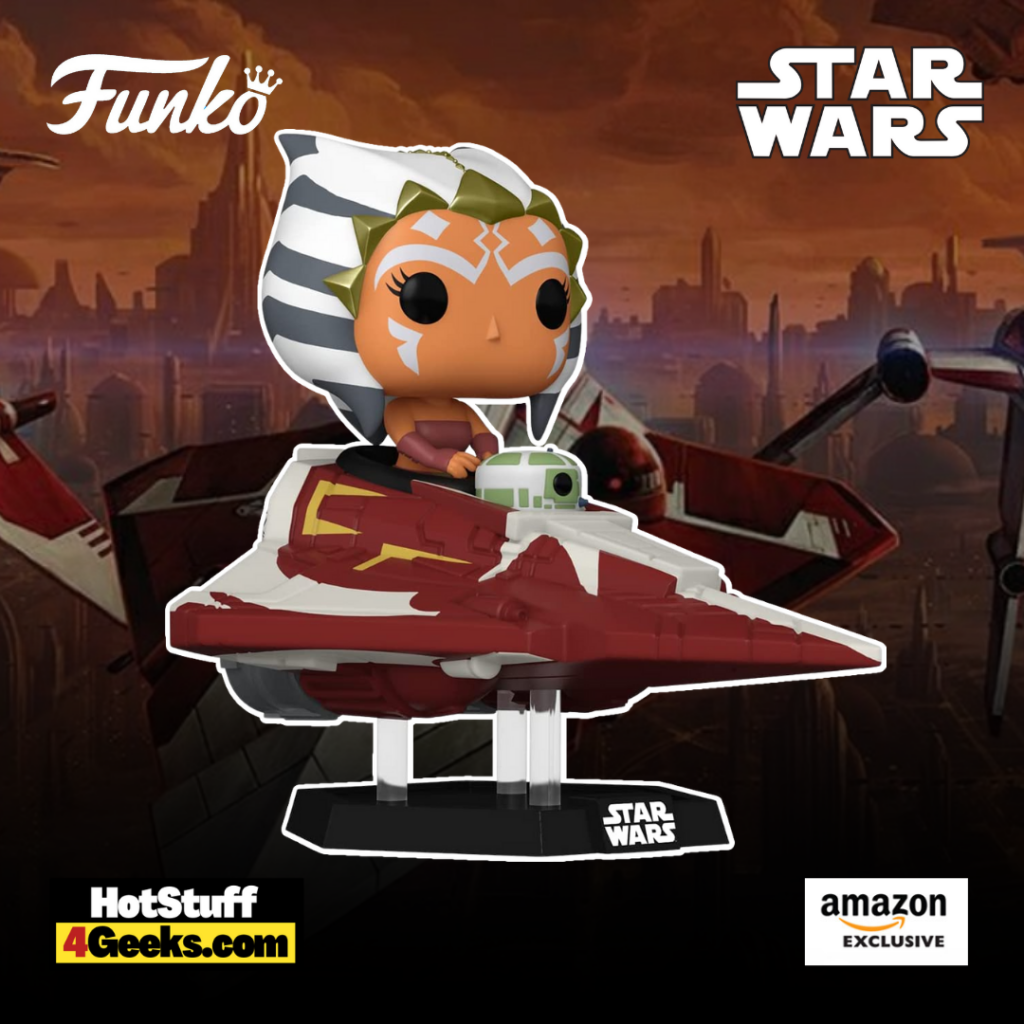 Ahsoka Tano, Anakin Skywalker's former Padawan, made her triumphant debut in The Clone Wars animated series.
Over time, she evolved from an eager and impulsive apprentice into a wise and formidable warrior.
Having survived Order 66 and the rise of the Empire, Ahsoka emerged as a symbol of hope and resilience in the darkest times.
Her journey continued into Star Wars Rebels and The Mandalorian, where she remained a fierce advocate for justice, even as she navigated the complexities of a post-Jedi world.
This Funko Pop! Ride showcases Ahsoka's fierce determination and undeniable courage in the face of adversity.
Obi-Wan Kenobi in Delta 7 Jedi Starfighter Funko Pop! – The Jedi Master and Mentor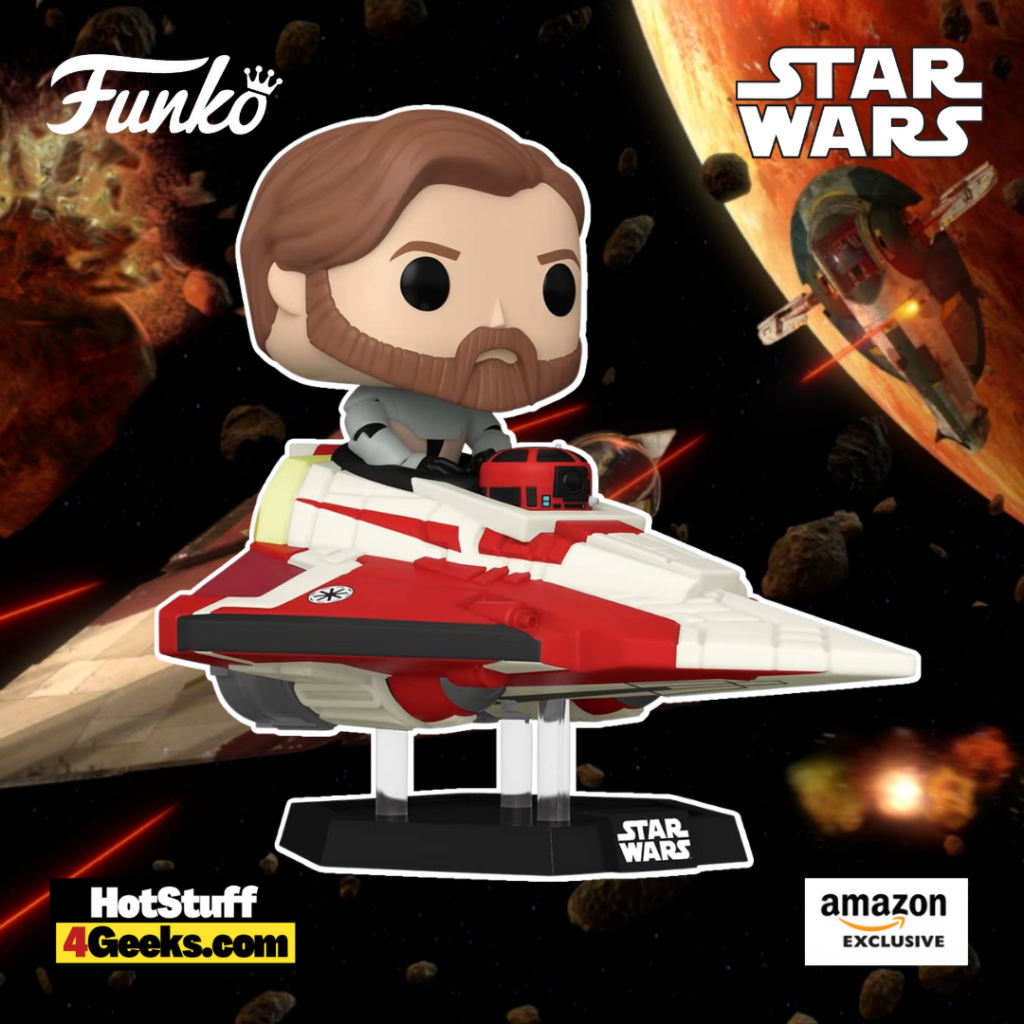 Obi-Wan Kenobi, the wise and patient mentor to Anakin and Luke Skywalker, was a guiding force (pun intended) throughout the Star Wars saga.
His mastery of the Force, unparalleled lightsaber skills, and unwavering dedication to the Jedi Order made him a powerful symbol of hope during the dark times of the Empire.
Despite this, Obi-Wan's wisdom, humility, and quiet strength inspired generations of heroes to follow in his footsteps.
The Jedi Master can be seen in his Delta 7 Jedi Starfighter, ready to take on any challenge the galaxy throws at him.
This Funko Pop! Ride is a fitting tribute to one of the galaxy's most legendary heroes.
Luke Skywalker in T-47 Airspeeder Funko Pop! Ride – The Farmboy Turned Jedi Master
With his humble beginnings on the dusty plains of Tatooine, Luke Skywalker could never have imagined that he would one day become a legendary Jedi Master.
From blowing up the Death Star to confronting the Emperor, Luke's journey is the quintessential hero's tale, complete with lightsaber duels, mystical mentors, and a touch of destiny.
The Force was undoubtedly strong with this one, as he played an instrumental role in restoring peace and balance to the galaxy.
This Funko Pop! Ride is a must-have for any Star Wars fan, capturing the moment when our hero took down an AT-AT walker using nothing but his wits and a trusty grappling hook.
Anakin Skywalker in Naboo Starfighter Funko Pop! Ride – The Chosen One's Tragic Tale
Equal parts hero and villain, Anakin Skywalker's story is a cautionary tale about the seductive power of the dark side.
As the prophesized Chosen One, Anakin's immense potential and innate connection to the Force made him a force to be reckoned with.
However, his fear, anger, and attachment ultimately led to his downfall and transformation into Darth Vader.
While Anakin's tragic journey serves as a lesson in the dangers of unchecked power, his ultimate redemption proved that even the darkest souls could find their way back to the light.
This Funko Pop! Ride takes us back to Anakin's early days, piloting a sleek Naboo Starfighter.
Celebrate the legacy of this conflicted hero with this charming Pop! Collectible.
****
These iconic characters have captured our hearts and inspired us to dream beyond the stars.
As we celebrate their incredible achievements and adventures, we are reminded that with hope, courage, and the Force on our side, anything is possible.
The stories of these heroes have become an enduring part of our own cultural mythology, forever shaping our perceptions of bravery, sacrifice, and the triumph of good over evil.
Starting now, you can receive 10% off in-stock items with my special link at Entertainment Earth!
 Enjoy!
As an Amazon Associate I earn from qualifying purchases
Want more stuff like this?
Get the best viral stories straight into your inbox!
Don't worry, we don't spam