2023 NEW Star Wars: R2-D2 and R5-D4 2-pack Funko Pop!s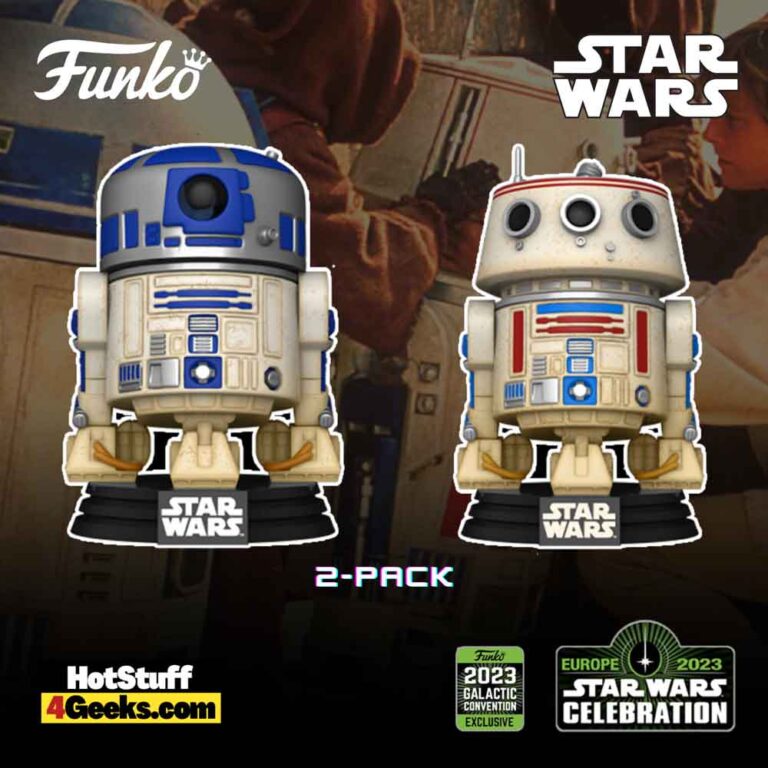 As a Star Wars fan, it doesn't get much more delightful than this! R2-D2 and R5-D4 come together in this new Funko Pop! Star Wars: R2-D2 and R5-D4 2-pack Funko Pop! Vinyl Figures – Star Wars Celebration 2023 Exclusive.
The pop figure is dropping on March 7th at 9 AM PT at the links below – click to jump or scroll to continue reading!
R2-D2 and R5-D4 have been fan-favorite droids in the Star Wars franchise for years.
R2-D2, with his spunky personality and heroism, has been a staple of the franchise since the very beginning.
Meanwhile, R5-D4's infamous malfunction made him a cult favorite among Star Wars fans. So now, these two beloved droids have been immortalized in Funko Pop form.
The R2-D2 and R5-D4 Funko Pops perfectly capture the essence of these classic Star Wars characters.
R2-D2's design is spot-on, complete with all of the intricate details that make the astromech droid so iconic. R5-D4's Funko Pop features his classic red and white design and his signature malfunction.
Time for you to become part of your favorite remarkable saga with this fantastic pair. May the Funko be with you!
The Star Wars Celebration 2023 Exclusive R2-D2 and R5-D4 2-pack Funko Pops can be found at the links below as soon as the online sale begins (click to jump!)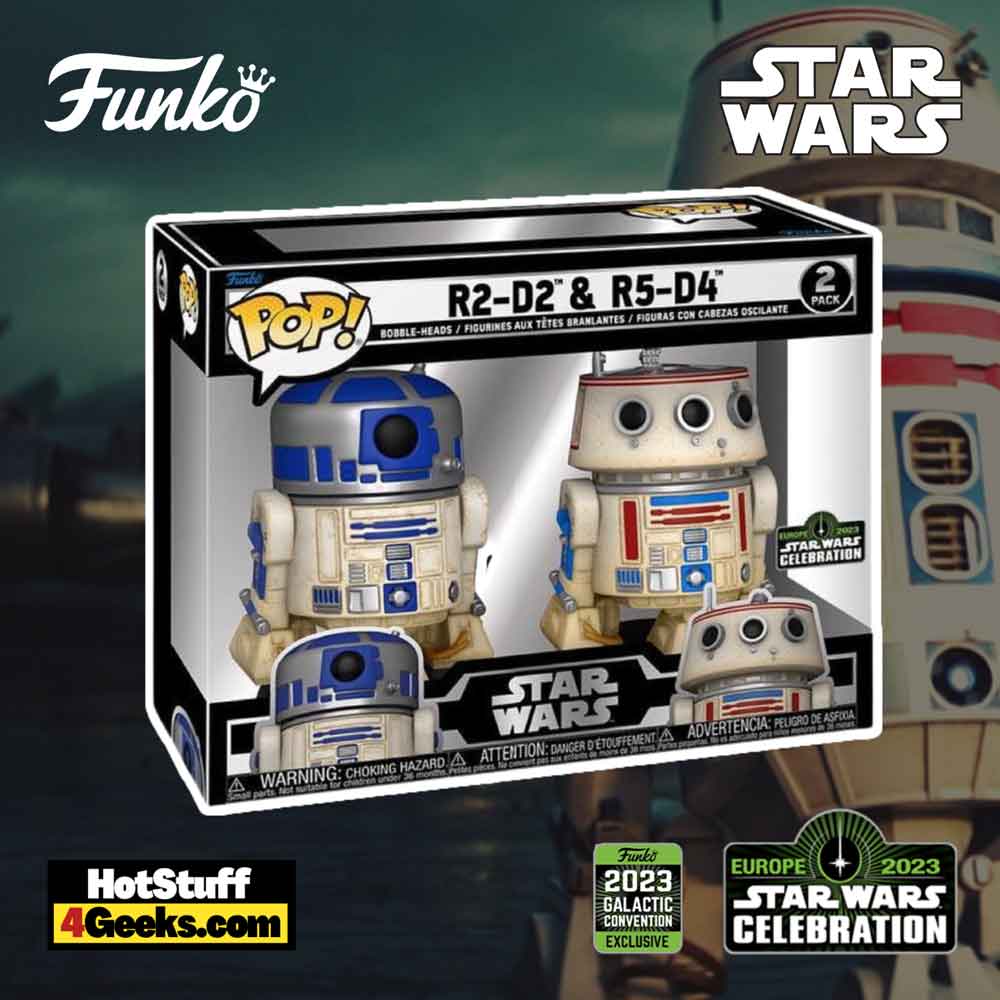 If you're a Star Wars fan, you've likely seen the now-famous red astromech droid known as R5-D4. But did you know that this malfunctioning little guy almost changed the course of the entire galaxy?
Let's start from the beginning. R5-D4 was part of the R5 line, known for being dysfunctional and often unpredictable. For most of its life, R5-D4 served various masters on the desert planet of Tatooine.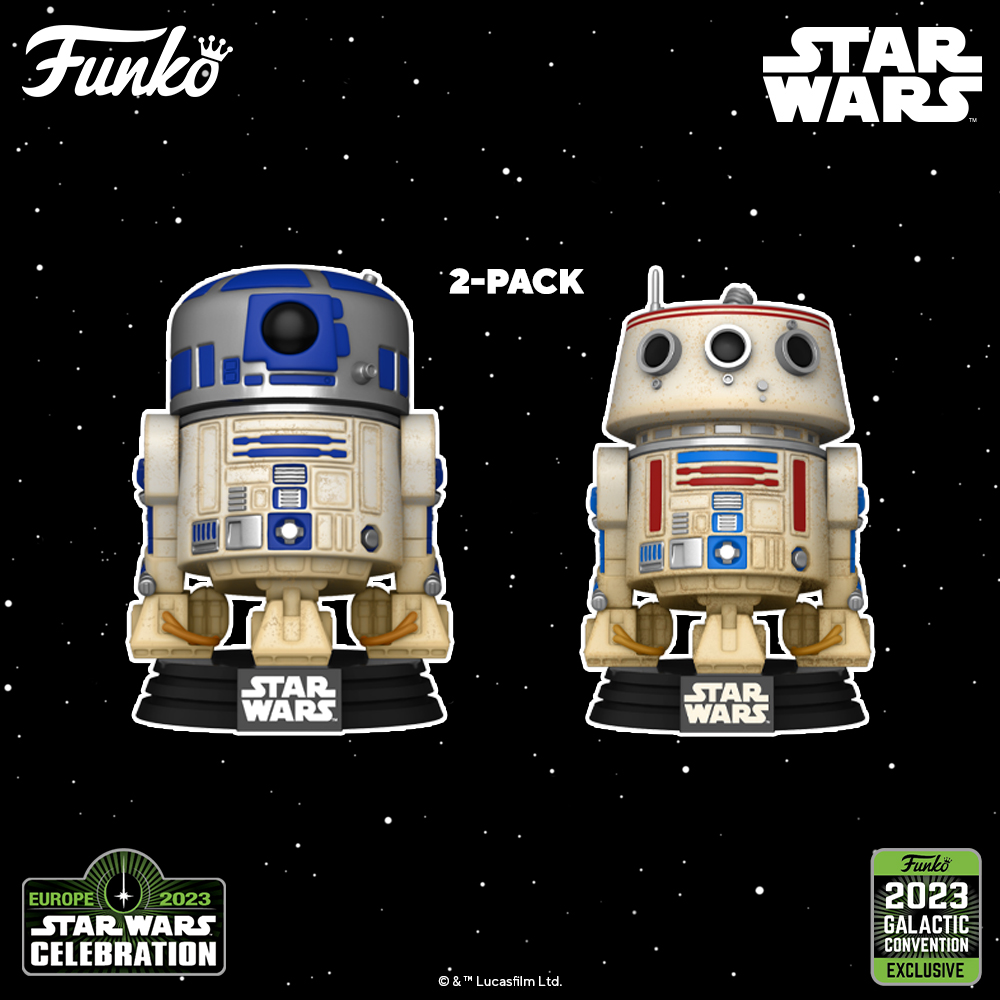 But it wasn't until the events of Episode IV: A New Hope that R5-D4's true importance was revealed.
When Luke Skywalker's uncle Owen was in the market for a new astromech droid, R5-D4 was one of his options.
But just as Owen was about to seal the deal, R5-D4 suddenly malfunctioned, forcing Owen to choose R2-D2 instead.
Little did anyone know that this seemingly minor malfunction would be the catalyst for the entire Star Wars saga.
You see, R2-D2 carried crucial information about the fate of the galaxy, information that would eventually lead to the downfall of the Galactic Empire.
Had R5-D4 not malfunctioned, the Empire may have prevailed, and the galaxy as we know it would be a very different place.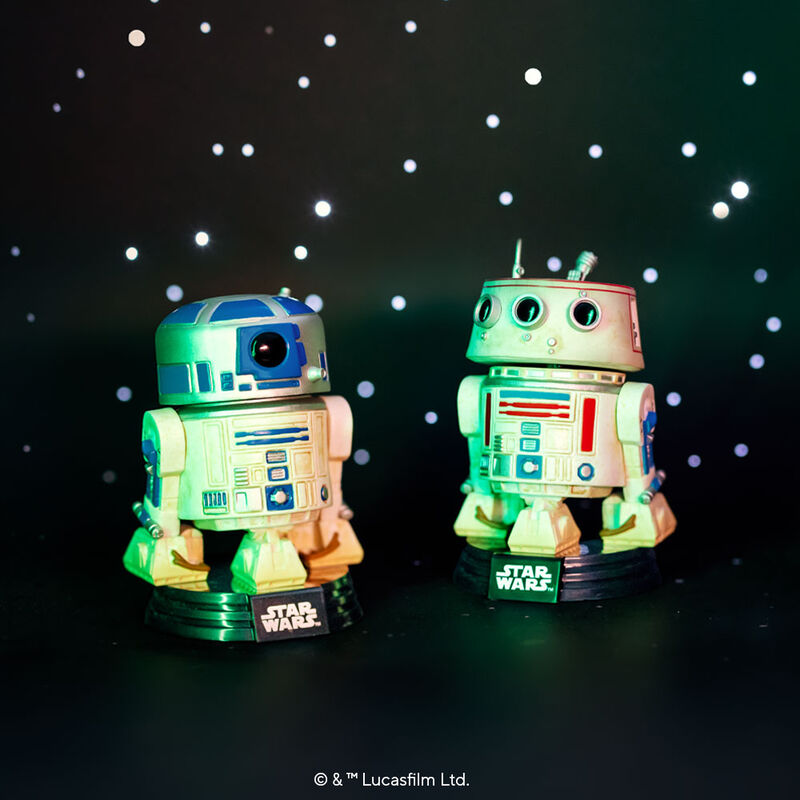 However, "The Mandalorian" gave R5-D4 a chance at redemption when the "built for adventure" droid accompanied Din Djarin and Grogu on their journey to Mandalore in "Chapter 18."
R5-D4 is a product of Industrial Automaton and shares its origins with the R2-series.
However, the company opted to make a more cost-effective model, resulting in R5 droids being prone to malfunction and having less desirable personalities.
Despite gaining an unfavorable reputation, some R5 units, such as R5-D4, have proven invaluable throughout "Star Wars" lore.
Variations of the robot appeared on the Death Star, served in the Clone Wars, and were part of the Rebel Alliance.
Funko Pop! Star Wars: R2-D2 and R5-D4 2-pack Funko Pop! Vinyl Figures – Star Wars Celebration 2023 Exclusive
Available at:
Starting now, you can receive 10% off in-stock items with my special link at Entertainment Earth!
 Enjoy!
As an Amazon Associate I earn from qualifying purchases
Want more stuff like this?
Get the best viral stories straight into your inbox!
Don't worry, we don't spam