2023 NEW "Stone Cold" Steve Austin on Zamboni Funko Pop!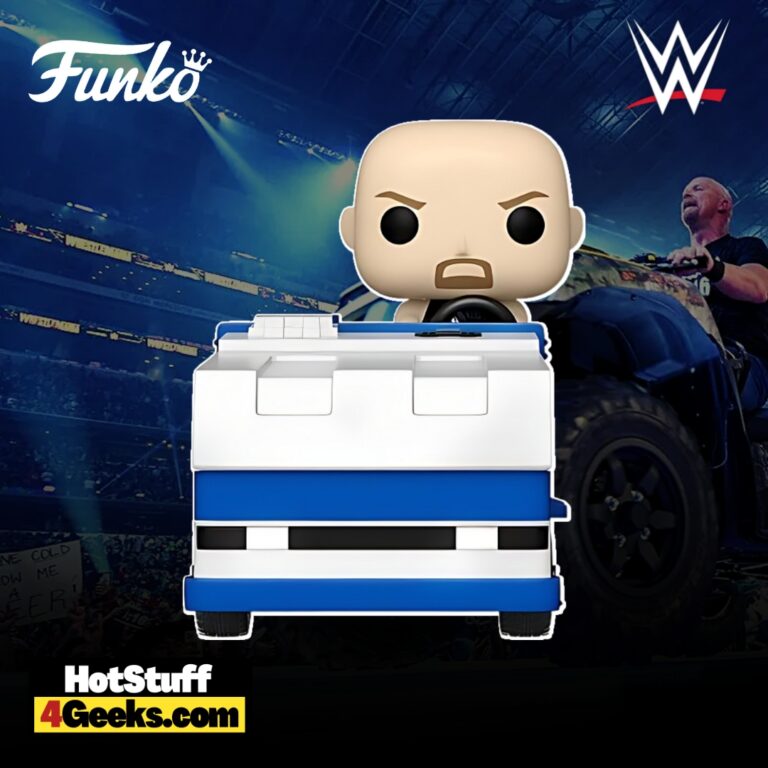 The arrival of the new Funko Pop! WWE: "Stone Cold" Steve Austin with Zamboni (Ice Machine) Funko Pop! Vinyl Figure (2023 release) is sending waves of excitement through the fan community. Recapturing one of the most unforgettable moments in WWE history, this one-of-a-kind collectible comes complete with all the details.
UPDATE: Now available at Amazon! To get your hands on this Pop Vinyl Figure at its release, be sure to check out the links I've provided below – click to jump or scroll to continue reading!
Capturing Chaos: The Stone Cold Zamboni Adventure Transformed Into Vinyl
An exciting wave has hit the collectibles scene with Funko Pop! 's newest WWE vinyl figure launch: "Stone Cold" Steve Austin riding his infamous Zamboni. Drawing from a monumental night in WWE history, this fun and creative piece of memorabilia transports fans back to that unforgettable September evening in 1998.
With remarkable attention to detail, Funko Pop! encapsulates Austin's raw energy and audacious spirit in this latest figure.
From Austin's signature attire to the unique design of the Zamboni, this vinyl toy beautifully recreates that iconic moment.
You can practically hear the roar of the crowd and feel the anticipation as Austin, atop his unlikely vehicle, prepares to leap into the ring.
Catering to both passionate WWE followers and Funko Pop! enthusiasts, this "Stone Cold" Steve Austin on Zamboni figure is a vibrant piece of WWE history.
It's a must-have for any collector who appreciates the wild and unpredictable moments that define the WWE universe.
"Stone Cold" Steve Austin on Zamboni Funko Pop! can be purchased at the links below (click to jump!)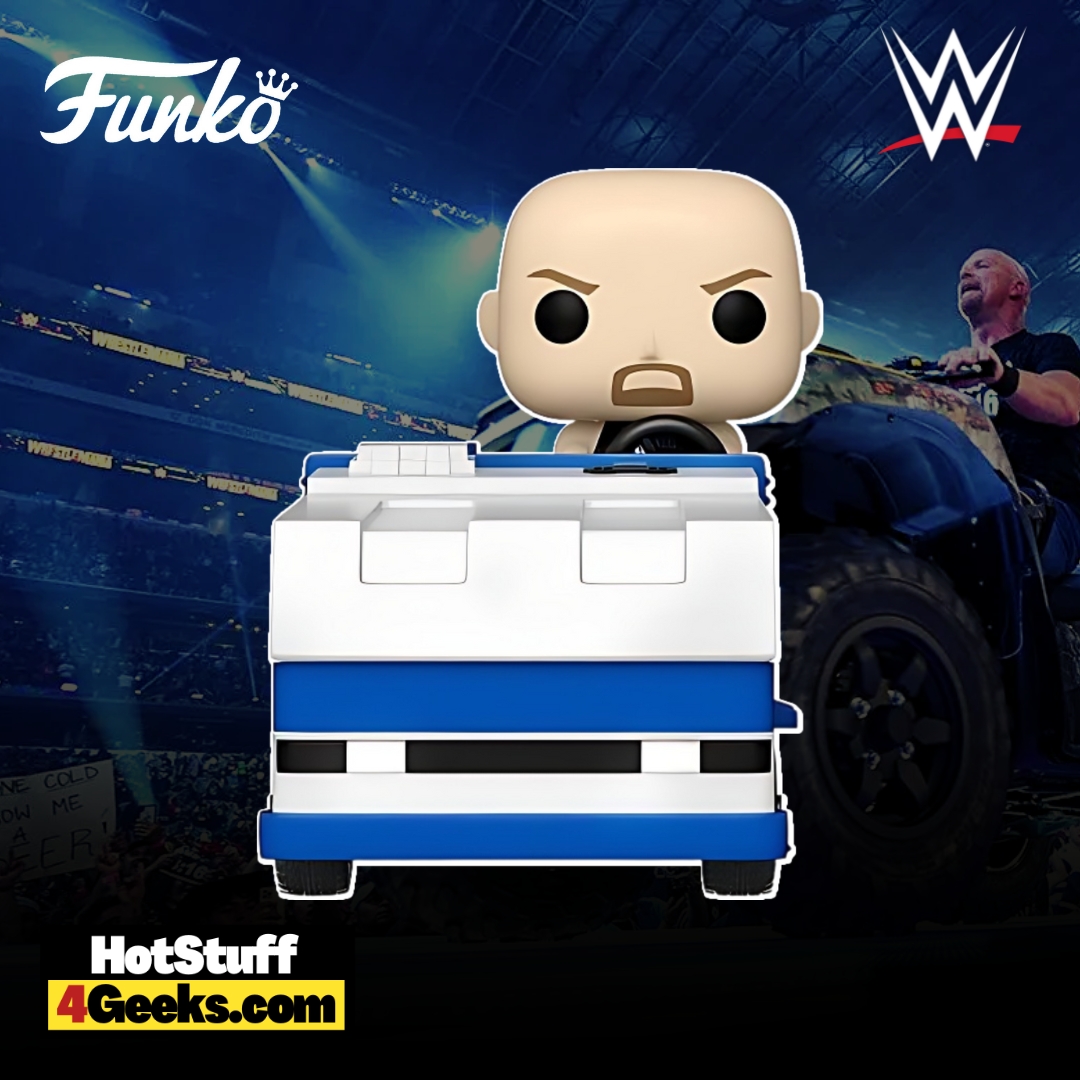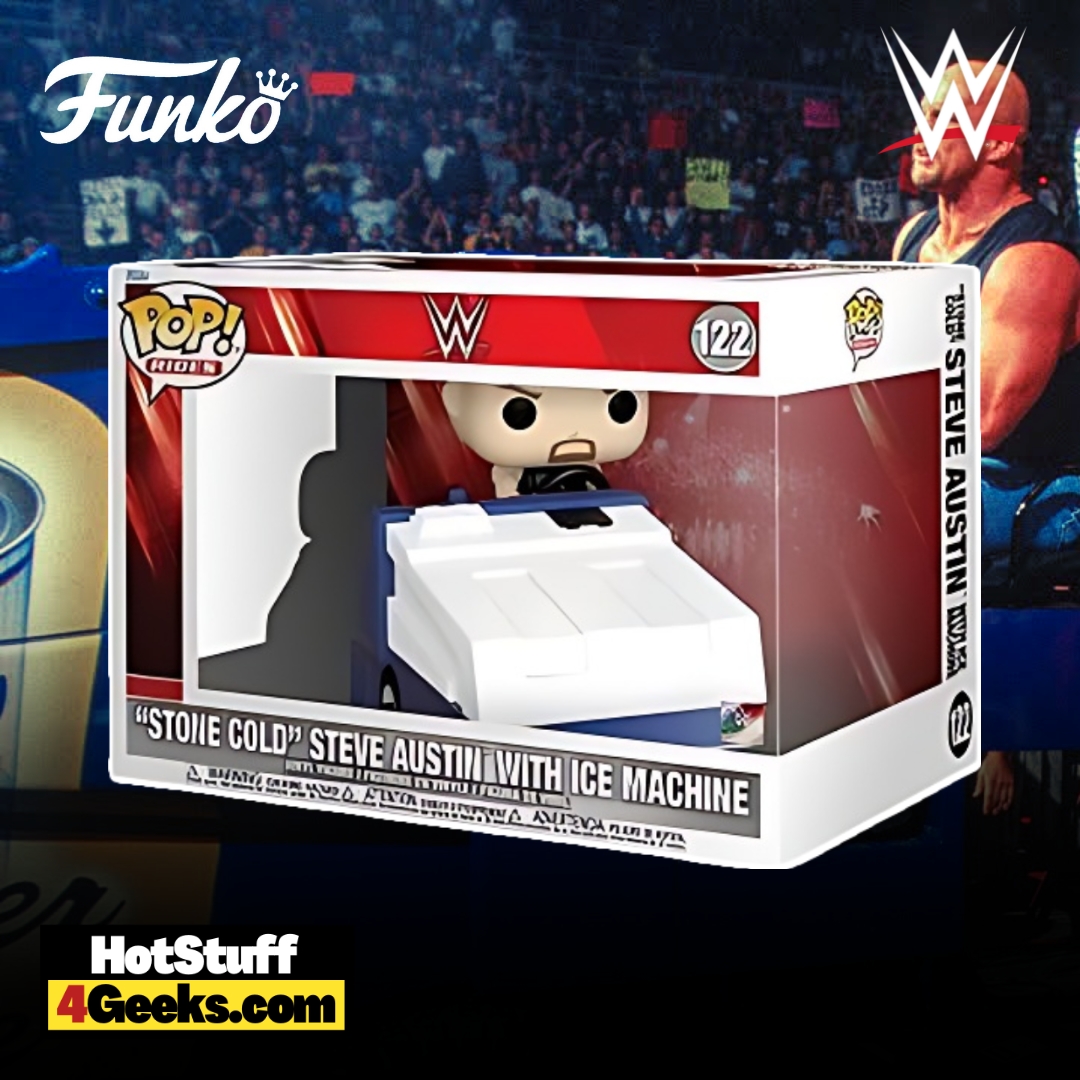 Stone Cold's Unforgettable Zamboni Ride: A Wild Night in WWE History
September 28, 1998. Detroit, Michigan.
The crowd at Joe Louis Arena was already pumped up, ready for another night of high-octane wrestling drama.
Yet, no one could have guessed that the events about to unfold would sear themselves into the collective memory of WWE fans everywhere.
Stone Cold Steve Austin, the man of the hour, had recently been on the wrong end of an unusual triple-threat match.
With Austin's title on the line, Vince McMahon, the manipulative WWE owner, orchestrated a unique face-off against Kane and Undertaker at Breakdown.
The McMahon-enforced twist was that Undertaker and Kane could only pin Austin for the win, leaving Austin outnumbered and outmatched.
As expected, Austin was simultaneously pinned by both opponents, a loss that saw McMahon hastily retrieve the title and hightail it out of the arena.
Fast forward to the next night. In all his ego and glory, McMahon stood tall in the ring, ready to crown the new champion.
With Kane and Undertaker by his side and a rapt audience waiting, the stage was set for an epic proclamation.
But as McMahon prepared to make his announcement, the WWE universe bore witness to a spectacle no one could have anticipated. Austin stormed the arena in a commandeered Zamboni, refusing to let McMahon have his moment.
Thundering through the backstage area, the Texas Rattlesnake plowed into the ring, scattering production equipment and leaving a trail of stunned onlookers in his wake.
And then, with a leap that defied gravity and rationality, Austin jumped from the top of the Zamboni and attacked McMahon, setting off a frenzy that had fans on their feet and security scrambling to intervene.
Amid the madness, Austin promised, "I ain't through with you, Vince. I ain't through with you, not yet by a long shot."
Bruce Prichard, a veteran WWE executive, later shed light on the close call he had that night.
Seemingly, a production misstep left Austin effectively blind while driving the Zamboni, nearly resulting in Prichard being squashed against a wall.
However, this near miss did not dampen the evening's wild energy, only adding another layer to the night's lore.
To this day, the memory of Austin's audacious Zamboni entrance endures as a testament to the wrestler's out-of-the-box approach and as a symbol of WWE's unpredictability.
Austin's Zamboni ride exemplifies the unexpected twists and turns that can, and often do, happen in the world of professional wrestling, cementing that fateful night as one of the most unforgettable moments in WWE history.
Starting now, you can receive 10% off in-stock items with my special link at Entertainment Earth!
 Enjoy!
As an Amazon Associate I earn from qualifying purchases
Want more stuff like this?
Get the best viral stories straight into your inbox!
Don't worry, we don't spam