2023 NEW Stranger Things S4: Vecna (Blacklight) Funko Pop!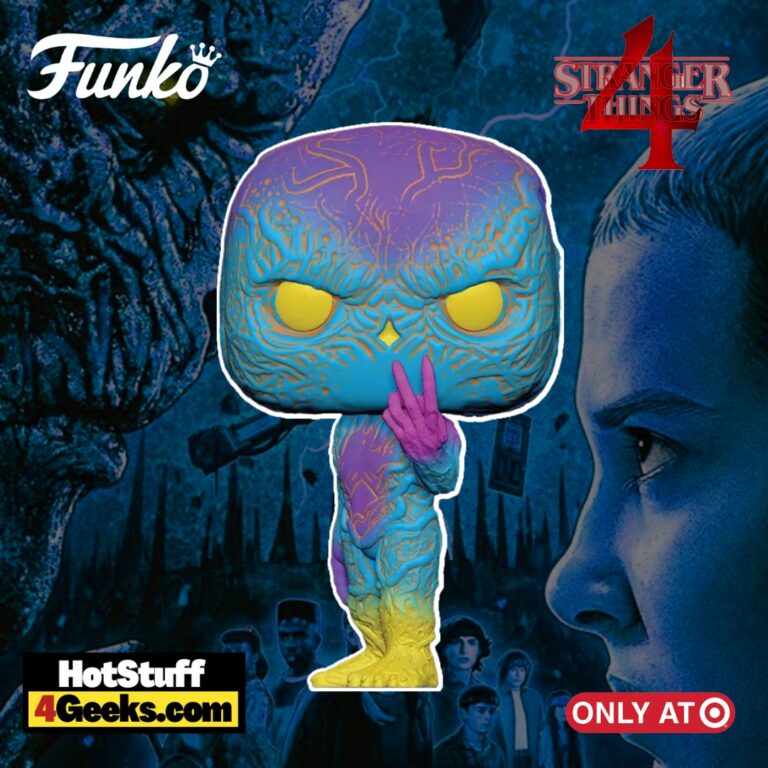 The anticipation has reached a fever pitch for the newest addition to the collectible world: the latest Funko Pop! Television: Stranger Things Season 4: Vecna (Blacklight) Funko Pop! Vinyl Figure – Target Exclusive (2023 release). Merging the allure of Stranger Things with Funko's iconic design, this exclusive piece promises to be a centerpiece for enthusiasts everywhere. A thrilling embodiment of dark charm, it's a release not to be missed.
To get your hands on this Pop Vinyl Figure, be sure to check out the links I've provided below – click to jump or scroll to continue reading!
Glow in the Shadows: Vecna Blacklight Funko Pop! Exclusive
Funko Pop! enthusiasts and Stranger Things fans, your worlds just collided with electrifying intensity! In a thrilling nod to the bone-chilling character that haunted Season 4, Funko has dropped its latest masterpiece: The Blacklight Vecna Vinyl Figure.
Now, this isn't your standard run-of-the-mill figure. Exclusively available at Target, this 2023 release brilliantly captures Vecna's eerie transformation from Henry Creel to the Upside Down's embodiment of dread.
That hypnotic blacklight effect? It doesn't just highlight Vecna's menacing nuances, but it also encapsulates the character's heart-pounding, spine-tingling essence.
An undeniable gem in the world of collectibles, this figure is an avant-garde interpretation of the dark and tumultuous journey of Vecna, reminding us of his unmatched enigma and terror.
For those with a penchant for the macabre, it's a must-have. Don't just keep him on a shelf; let him cast his mystique in every corner!
The Target Exclusive Vecna (Blacklight) Funko Pop! is now available for pre-order at the links below (click to jump!) It's expected to be released on Nov 20, 2023.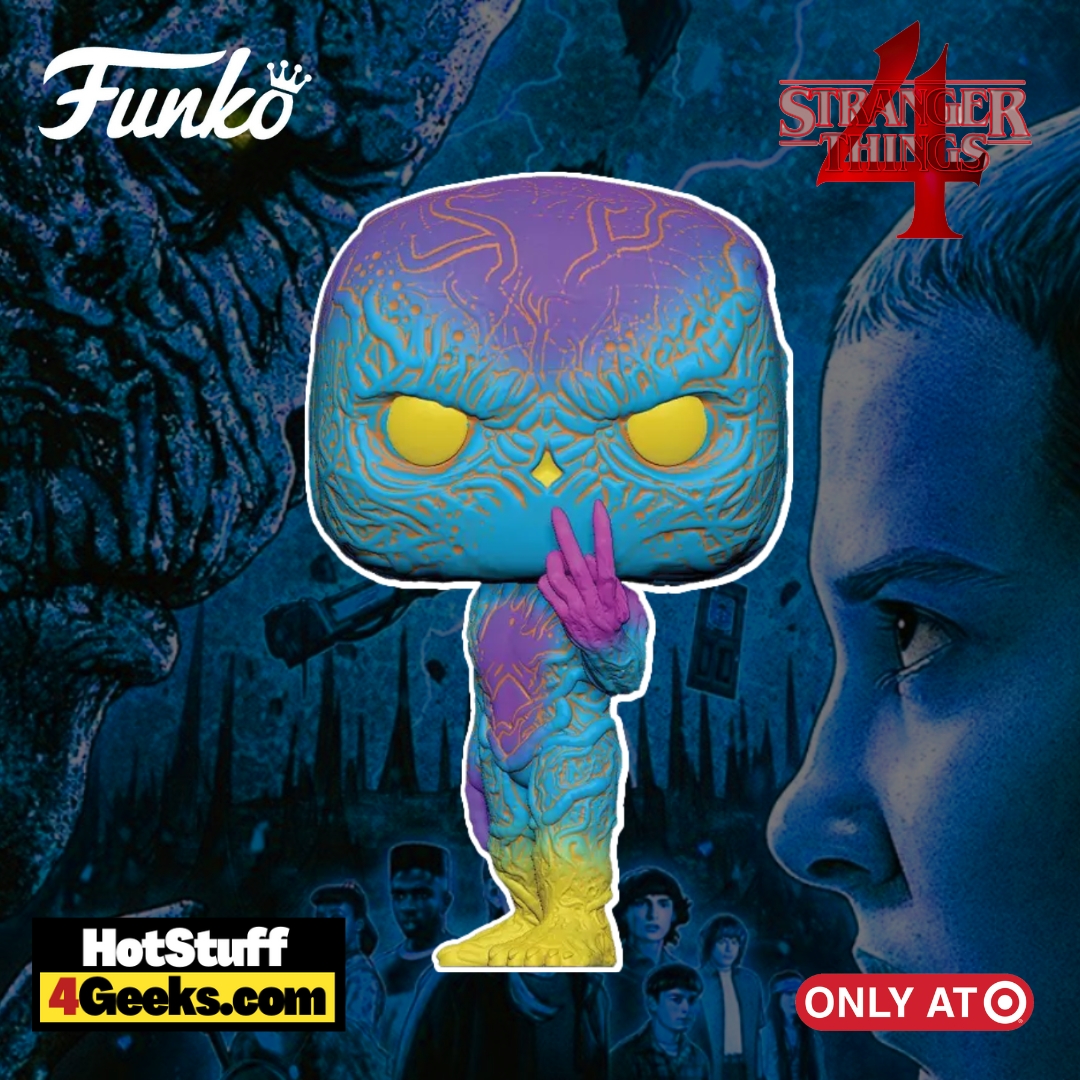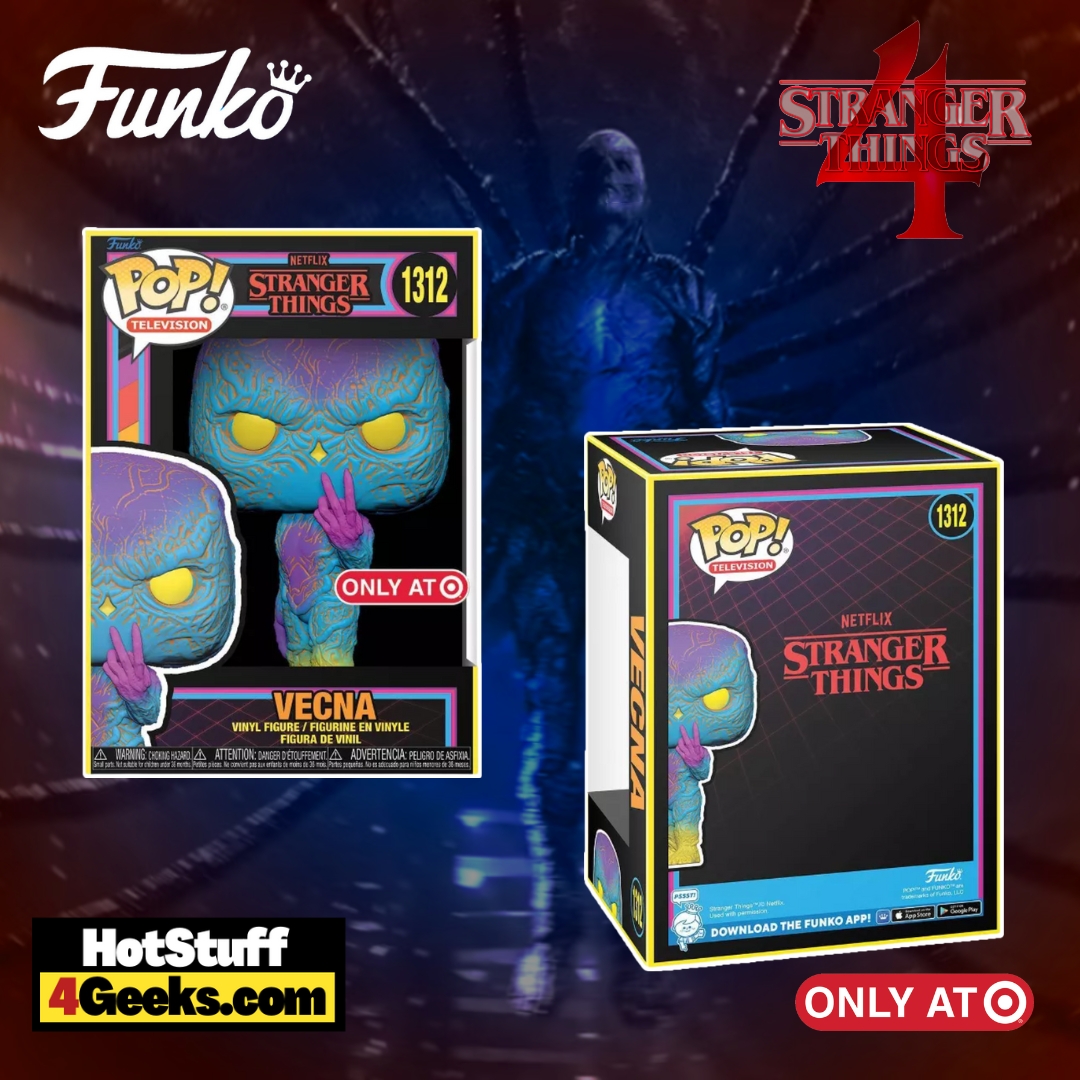 The Eerie Majesty of Vecna: Stranger Things' Most Terrifying Antagonist
Stranger Things has given us quite the ride with its hair-raising mysteries, multi-dimensional escapades, and a symphony of characters that have crawled their way into our hearts.
But just when we thought we'd seen the most menacing adversaries enter Vecna. And trust me, he's a whole new level of terror.
Vecna isn't just another monster from the Upside Down. His chilling origin story adds layers to the fright.
Previously known as Henry Creel, this once-human boy took a dark path that reshaped the very concept of Stranger Things
. It's one thing to battle creatures of the unknown; it's another to confront a villain with such a profound human connection.
But this isn't just about where he came from; it's about the wave of horror he brings with him.
Creepy abandoned houses? Check. A troubling backstory with family murders? Oh, absolutely.
And while other villains might have their moments of raw horror, Vecna manages to raise the stakes with each appearance.
He doesn't just lurk in the shadows; he's the embodiment of every hair-standing-on-end, jump-out-of-your-seat kind of moment.
Henry Creel's transformation into Vecna wasn't an overnight switch, making it even more harrowing.
Imagine the dread of watching a known face slowly metamorphose into something unrecognizable, a being that, despite once being human, loses all semblances of humanity.
By the time he's fully Vecna, the Upside Down has worked its cruel magic, and what stands before us is something both hauntingly familiar and entirely alien.
But it's not just about appearances. Vecna's psyche, twisted and melded with the Upside Down's malign influence, makes him all the more formidable.
He doesn't just torment. He hunts. He isn't just a villain; he's a predator.
Those nightmares? Crafted masterfully from each victim's traumas. It's like he has an insidious recipe, mixing telepathic prowess with a deep understanding of human weakness, resulting in a concoction of pure terror.
Vecna's scenes are the steep drops in the roller-coaster journey of Stranger Things.
From nearly wiping out our beloved characters to revealing sinister plans for Hawkins, Vecna keeps us on edge, questioning the survival odds of our favorite gang.
It's not just about physical threats; his emotional and psychological toll is unparalleled.
And while every Stranger Things monster carries a certain element of dread, Vecna remains unique.
Not only is he tethered to the Upside Down's malevolence, but he also has that lingering human connection, making his actions even more tragic and his presence even more terrifying.
It's a testament to the show's genius, blurring the lines between human error and supernatural horror.
While Stranger Things has seen its fair share of nightmarish entities, Vecna stands tall, casting a dark shadow that's impossible to ignore.
As we anticipate what's next for Hawkins, one thing's sure: with Vecna in the fray, no one's safe.
As an Amazon Associate I earn from qualifying purchases
Want more stuff like this?
Get the best viral stories straight into your inbox!
Don't worry, we don't spam