2023 NEW Ted DiBiase w/ Million Dollar Belt Diamond Funko Pop!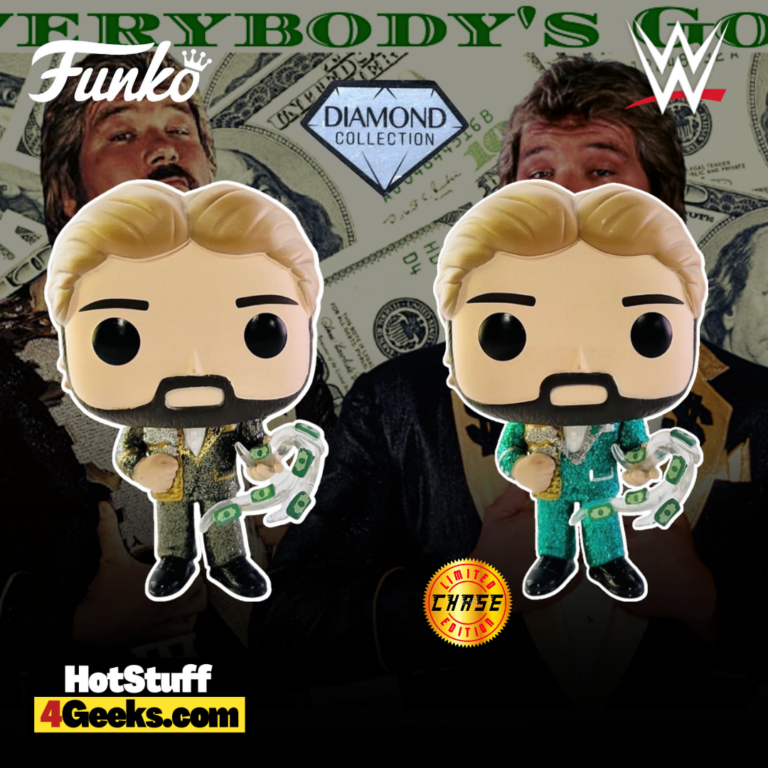 Not official until confirmed.
It looks like the Million Dollar Man himself, Ted DiBiase, is bringing his bling to your collection with his Diamond Glitter Funko Pop! decked out in his iconic Million Dollar Belt. This new Funko Pop! WWE: Ted DiBiase with Million Dollar Belt Diamond Glitter Funko Pop! Vinyl Figure – Exclusive is sure to make all your other figures feel like they're worth, well, a million bucks less.
Looks like Ted DiBiase is living up to his title of "The Million Dollar Man" with this dazzling Million Dollar Belt Diamond Glitter Funko Pop!
Not only did he have the most lavish entrance music in WWE history – "Money, Money, Money" – now he's got the glittery bling to match! This Funko Pop is truly a scene-stealer, just like DiBiase himself back in his wrestling days.
It's as if the figure is saying, "I may not be the real Million Dollar Belt, but I sure am the shiniest one!"
So if you're a fan of both wrestling and bling, this is definitely the Funko Pop for you. Just be careful not to let it outshine your entire Funko collection!
Ted DiBiase with Million Dollar Belt Diamond Glitter Funko Pop! is coming soon. There's no release date yet, but stay tuned because I'll update more information in the long run.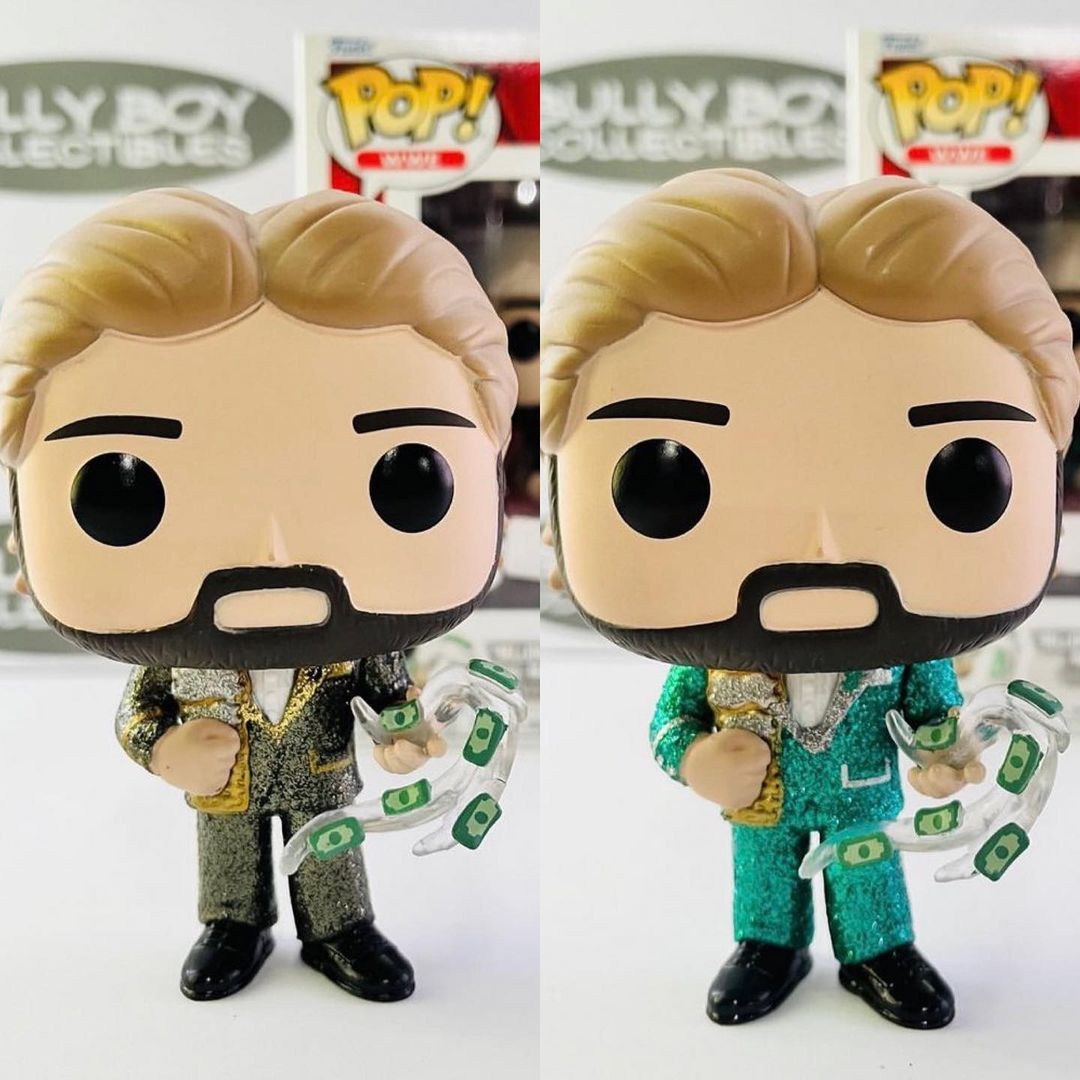 In the world of professional wrestling, certain iconic figures leave a lasting impact on fans and competitors alike.
One such legend, Ted DiBiase, also known as "The Million Dollar Man," boasts a story that's nothing short of extraordinary.
From his unique Million Dollar Belt to his larger-than-life persona, DiBiase's wrestling career is a rollercoaster of twists and turns, fitting for a man who's always managed to stand out in the squared circle.
Though DiBiase's in-ring success was substantial, it was his innovative creation of the unsanctioned Million Dollar Belt that cemented his legacy in the annals of WWE history.
In a time when championships were fought for and earned, DiBiase's audacity to bestow upon himself a title dripping with opulence was a stroke of genius.
The glimmering belt, a testament to his wealth and ambition, became an enduring character symbol and a lightning rod for rivalries and unforgettable moments.
As fans, we can't help but be enthralled by the drama and suspense that unfolded whenever the Million Dollar Belt was involved.
Who could forget the intense battles with Jake "The Snake" Roberts or the shocking Summerslam 1991 match where DiBiase's former employee, Virgil, clinched the gold from his boss's grasp?
These bouts showcased DiBiase's in-ring prowess and highlighted the captivating narrative surrounding the Million Dollar Belt.
Yet, the Million Dollar Man's impact reached beyond the confines of the wrestling ring.
As a mentor and role model, DiBiase's influence was felt in the careers of future wrestling icons like Stone Cold Steve Austin, who briefly held the Million Dollar Belt.
The belt's re-emergence in 2009 and 2010 further solidified its place in wrestling folklore, a testament to DiBiase's enduring relevance in the WWE.
The story of Ted DiBiase Jr. inheriting the Million Dollar Belt adds another intriguing layer to the tale.
As the son of the legendary Million Dollar Man, he carries on his father's legacy, wielding the shimmering championship that embodies so much of the history and intrigue of professional wrestling.
It's a fitting tribute, one that speaks to the ever-evolving nature of the WWE and its uncanny ability to connect generations of fans and performers.
As an Amazon Associate I earn from qualifying purchases
Want more stuff like this?
Get the best viral stories straight into your inbox!
Don't worry, we don't spam