2023 NEW Ted Lasso with Believe Sign Funko Pop! Exclusive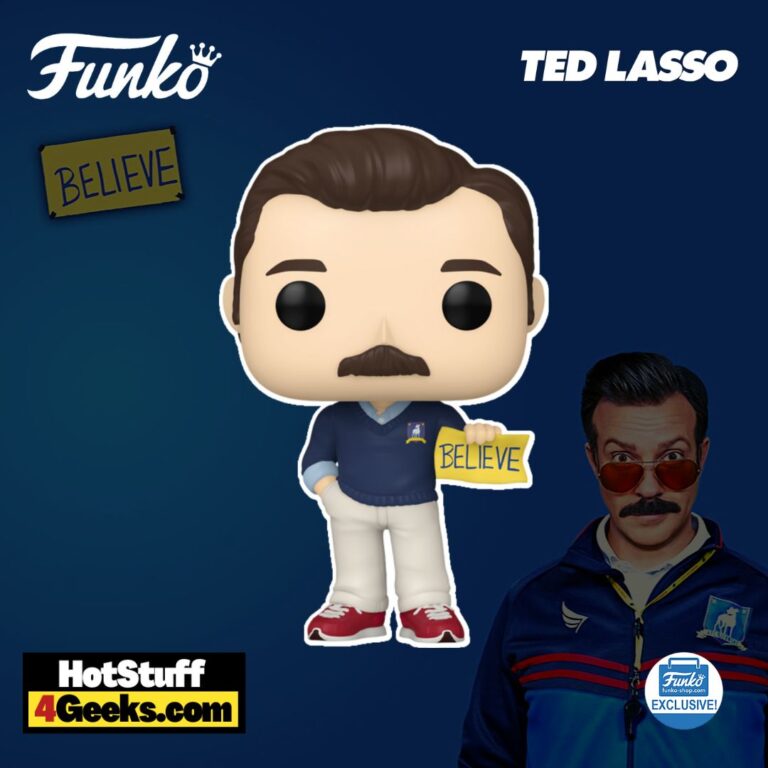 Get ready to embody the spirit of AFC Richmond right in your living room with the new Funko Pop! Television: Ted Lasso with Believe Sign Funko Pop! Vinyl Figure – Funko Shop Exclusive
This Funko Pop! is releasing today at 9.30 AM PT! To get your hands on this Vinyl Figure at its release, be sure to check out the links I've provided below – click to jump or scroll to continue reading!
The optimism of Ted Lasso, in his quaint yet determined manner, is perfectly encapsulated in this collectible.
His hand holding high the emblematic "Believe" sign, Ted's figure radiates the same infectious energy that's won over the hearts of fans worldwide.
He's not just a coach; he's the bearer of unwavering faith, a beacon of resilience.
This figure is more than just a memento.
It's like having your own personal Ted Lasso hyping you up before the big game or the start of a challenging day.
And let's face it, who wouldn't want that daily dose of optimism?
Set the stage, gather your favorite characters, and create a home team advantage even the real AFC Richmond would envy.
Embrace the mantra, share the optimism, and most importantly, keep believing, just like our beloved Coach Lasso.
The Funko Shop Exclusive Ted Lasso with Believe Sign Funko Pop! can be found at the links below (click to jump!)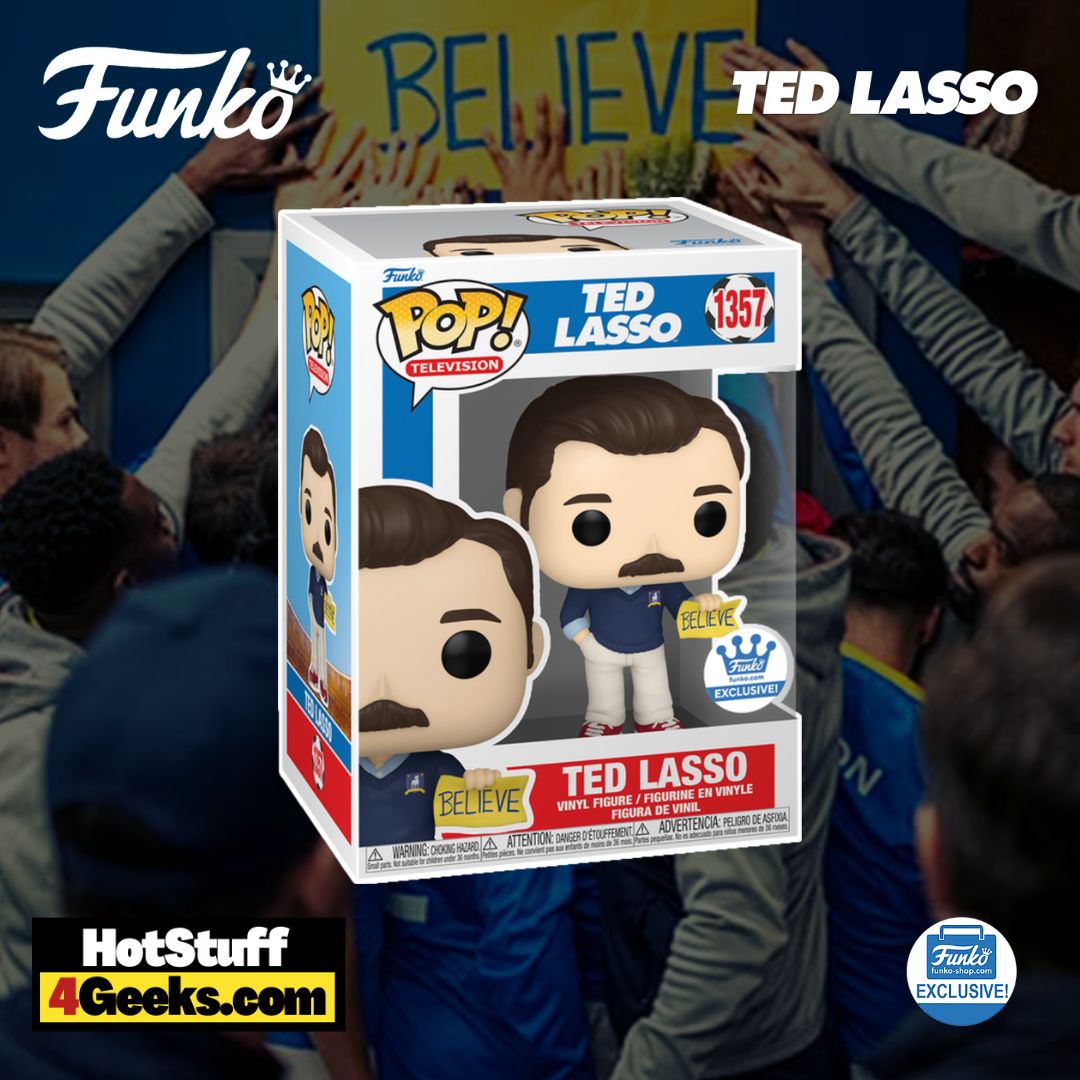 As fans of the celebrated show 'Ted Lasso," we've come to adore the tenacity and spirit that the title character brings to the field and life.
One of the most enduring symbols of this spirit is the simple, handwritten "Believe" sign taped, albeit slightly crooked, above Ted's office door.
This seven-lettered proclamation is more than just a sign; it's an emblem of optimism, resilience, and the power of unwavering faith.
The sign's origin story isn't complex.
Fresh from his arrival, American Coach Ted Lasso brings his optimistic approach to the hardened, somewhat cynical world of British football.
Among his first actions is creating this "Believe" sign, a testament to his philosophy that faith in oneself and others is the ultimate catalyst for change.
The sign becomes more than just background scenery throughout the show's storyline. It's an unwavering constant, a lighthouse amid stormy seas.
When the team, and even Ted himself, wrestle with self-doubt, that yellow piece of paper is an enduring reminder of the power of belief.
But belief in "Ted Lasso 2" is more than just a magic formula for winning matches. It's a profoundly personal journey of transformation.
The show beautifully unravels the meaning of "belief" as the character's journey through victories, failures, friendships, betrayals, and personal growth.
The sign, however, is not immune to the series' drama.
There's a moment of catharsis when the sign is torn apart, only to be metaphorically and literally pieced back together.
This represents the resilience of belief and how, despite being tested and battered, it never loses its power.
In the end, "Believe" becomes more than a word or sign; it becomes a mantra that's seeped into the very fabric of the team.
It's the embodiment of Ted Lasso's ethos: a rallying cry, a symbol of camaraderie, and an emblem of unwavering faith that triumphs over adversity.
Through every twist and turn, the sign tells us, and them, to keep on believing.
Funko Pop! Television: Ted Lasso with Believe Sign Funko Pop! Vinyl Figure – Funko Shop Exclusive
Available at:
Starting now, you can receive 10% off in-stock items with my special link at Entertainment Earth!
 Enjoy!
As an Amazon Associate I earn from qualifying purchases
Want more stuff like this?
Get the best viral stories straight into your inbox!
Don't worry, we don't spam