2023 NEW Ted Lasso with Teacup Funko Pop! Exclusive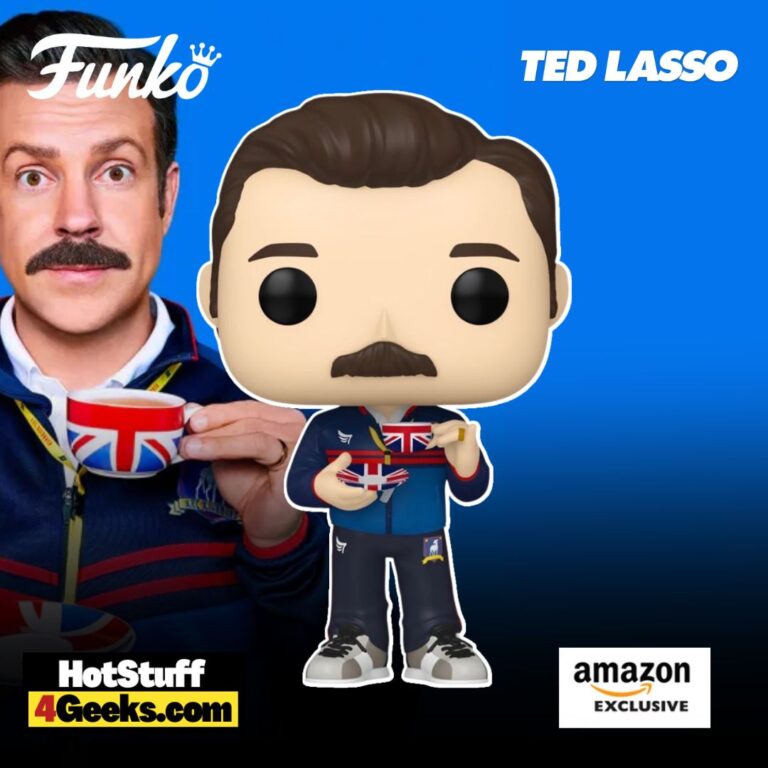 For all the lovers of the engaging "Ted Lasso" TV series, how about a fun collectible that encapsulates the essence of our affable, fish-out-of-water protagonist? I present to you the new Funko Pop! Television: Ted Lasso with Teacup Funko Pop! Vinyl Figure – Amazon Exclusive.
To get your hands on this Pop Vinyl Figure, be sure to check out the links I've provided below – click to jump or scroll to continue reading!
Remember when he first sipped English tea and instantly declared it "hot brown water"?
This Funko Pop figurine perfectly captures that iconic moment, featuring Ted with his infamous teacup and classic mustache are as unforgettable as his humorous quips.
Much more than just a memento, this figure encapsulates the essence of the man who has revolutionized our perspective on sportsmanship and camaraderie.
Each detail serves as a subtle nod to Ted's journey in England and the teacup?
Oh, that embodies his adventurous spirit, stepping out of his comfort zone with a touch of unmistakable humor.
Grabbing this Amazon Exclusive is like owning a piece of Ted's magnetic aura. A slice of the show that brought footy and feel-good vibes together like never before, right there with you!
And remember, as Ted would say, taking tea might be optional, but embracing change? That's the real game.
The Amazon Exclusive Ted Lasso with Teacup Funko Pop! is now available for pre-order and can be found at the links below (click to jump!)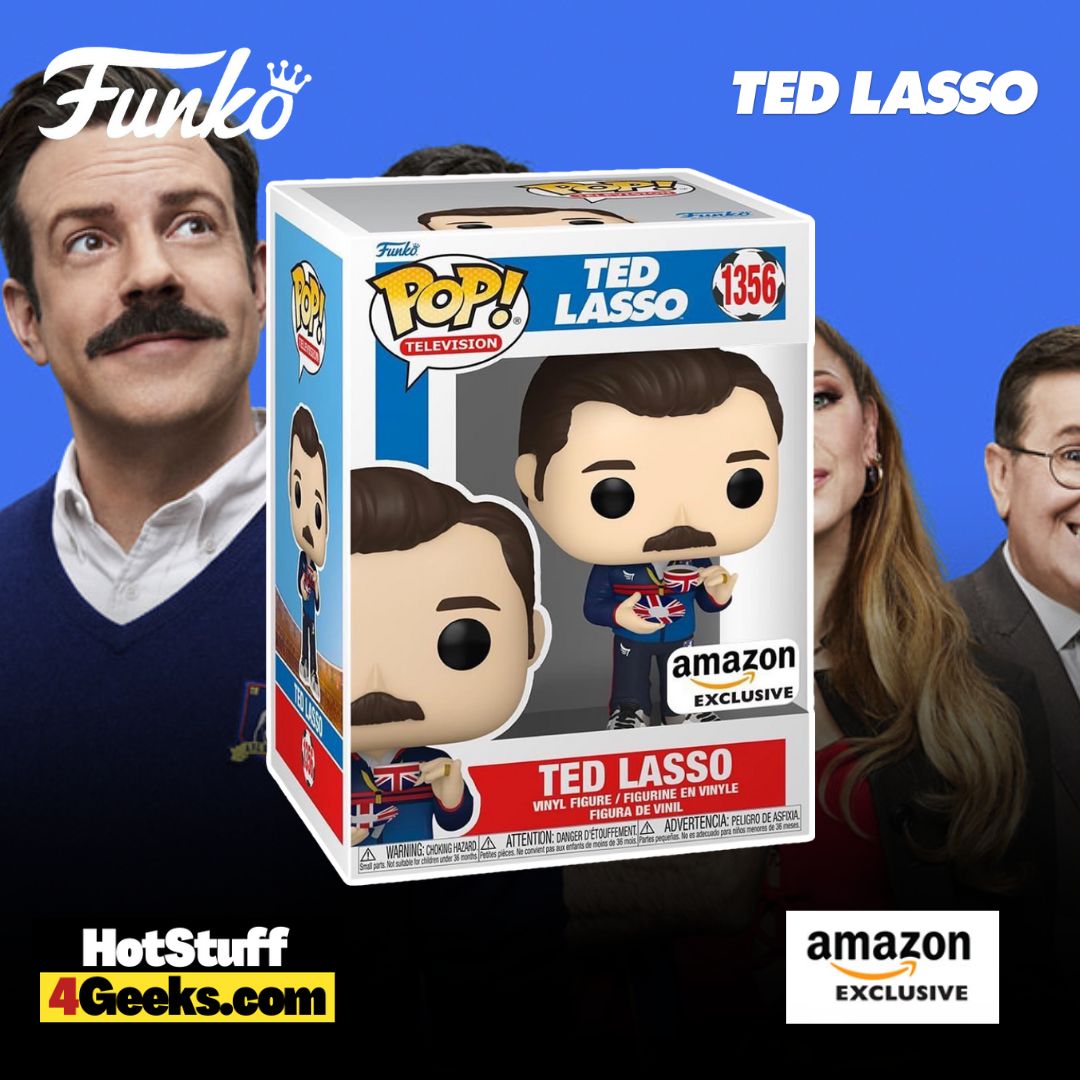 Rolling onto its third season, "Ted Lasso" has once again struck the chord that unites sports lovers and non-fans alike.
But don't be fooled; this show is not merely about football – it's about the heart, soul, and humanity the sport can foster.
The charming Kansan, Ted Lasso, graces our screens as a fish out of water.
Known for his American Football coaching prowess, he finds himself transplanted into the world of British soccer, or 'footy' as it's affectionately known.
Not knowing the slightest about the game, Ted navigates this foreign land, armed with an insatiable curiosity and a can-do spirit.
Rather than focusing on glamour and star power, 'Ted Lasso" homes in on the quintessential essence of the sport.
Through Ted's fresh eyes, we're reminded of soccer's humble roots and its capacity to forge community and brotherhood.
The narrative emphasizes building a genuine team where every player's strengths and weaknesses are recognized and nurtured both on and off the pitch.
As viewers, we journey with Ted through the highs and lows of managing AFC Richmond, a modest club where passion thrives not on money but on tradition and values.
He focuses on teaching his team that they're part of something bigger, fostering a sense of camaraderie and belonging that seems to have been lost in modern sports.
Yet, 'Ted Lasso' doesn't shy away from the harsh realities of today's soccer scene.
It addresses the evolving landscape where money often triumphs over community spirit and the raw passion that once defined the game.
Despite the daunting odds, the show assures us that fairy tales still happen, emphasizing the true face of football beyond its commercialized façade.
On a lighter note, the show excels in infusing humor and warmth into the most mundane situations.
Take Ted's first encounter with English tea, for instance.
His honest disappointment at the 'hot brown water' is hilariously refreshing and a testament to his upfront, pleasant personality.
Ultimately, "Ted Lasso" serves as a poignant reminder that, at its core, soccer is more than just a game; it's a unifying force that transcends race, class, and geography barriers.
So, here's a toast to this extraordinary series for keeping the authentic spirit of the sport alive!
Starting now, you can receive 10% off in-stock items with my special link at Entertainment Earth!
 Enjoy!
As an Amazon Associate I earn from qualifying purchases
Want more stuff like this?
Get the best viral stories straight into your inbox!
Don't worry, we don't spam