2023 NEW The Amazing Spider-Man #252 Funko Pop! Comic Cover
Funko Pop! Comic Covers: Spider-Man (The Amazing Spider-Man #252) Funko Pop! Comic Cover #40 Vinyl Figure (2023 release)
Available at:
In a daring tribute to a legendary comic, the new Funko Pop! Comic Covers: Spider-Man (The Amazing Spider-Man #252) Funko Pop! Comic Cover #40 Vinyl Figure (2023 release) arrives as a multi-dimensional homage to one of the most pivotal moments in Spider-Man's journey. This isn't a mere figure; it's a frozen moment in time that beautifully captures Peter Parker's first foray into the world of the symbiote suit.
To get your hands on this Pop Comic Cover Vinyl Figure, be sure to check out the links I've provided below – click to jump or scroll to continue reading!
2023's Funko Pop! Comic Covers: Black Spider-Man Figure Honors a Classic
Eclipsing the boundaries of mere vinyl craftsmanship, Funko's 2023 release—Pop! Comic Covers: Spider-Man (The Amazing Spider-Man #252)—takes a legendary plunge into the Spider-Verse, capturing an intricate tableau that has captivated readers for nearly four decades.
First things first, let's delve into the character; this isn't just Peter Parker in the sensational black costume; it's a temporal snapshot that marks a sea change in his narrative.
This little gem encapsulates the moment when Spider-Man donned the black symbiote suit, foreshadowing an impending drama with Venom that still sends shivers down the spines of comic enthusiasts.
Intricacies are nailed with pinpoint accuracy. It's not merely about the minutiae in Spider-Man's costume or even the 3D comic backdrop that screams 'vintage.'
No, the entire setup serves as a miniature lens through which the complexities of Spider-Man's life can be revisited.
You'll find yourself immersed, pondering the profound relationship between Spider-Man and Curt Connors or the melodrama at the Daily Bugle, as J. Jonah Jameson tirelessly cranks up the tension.
A walk down memory lane is a mild term; this is more like a quantum leap through the fabric of Peter Parker's tumultuous journey.
The magnetic allure of this Funko offering beckons both newbies and die-hard fans.
Whether it's poised on your desk, guarding your comics, or residing in a place of honor among other collectibles, the Spider-Man #252 Funko Pop! Comic Cover #40 becomes an epicenter of layered storytelling.
Unveil it, and you'll unlock a portal to untold layers of the Spider-Verse.
The Spider-Man (The Amazing Spider-Man #252) Funko Pop! Comic Cover is now available for pre-order at the links below (click to jump!)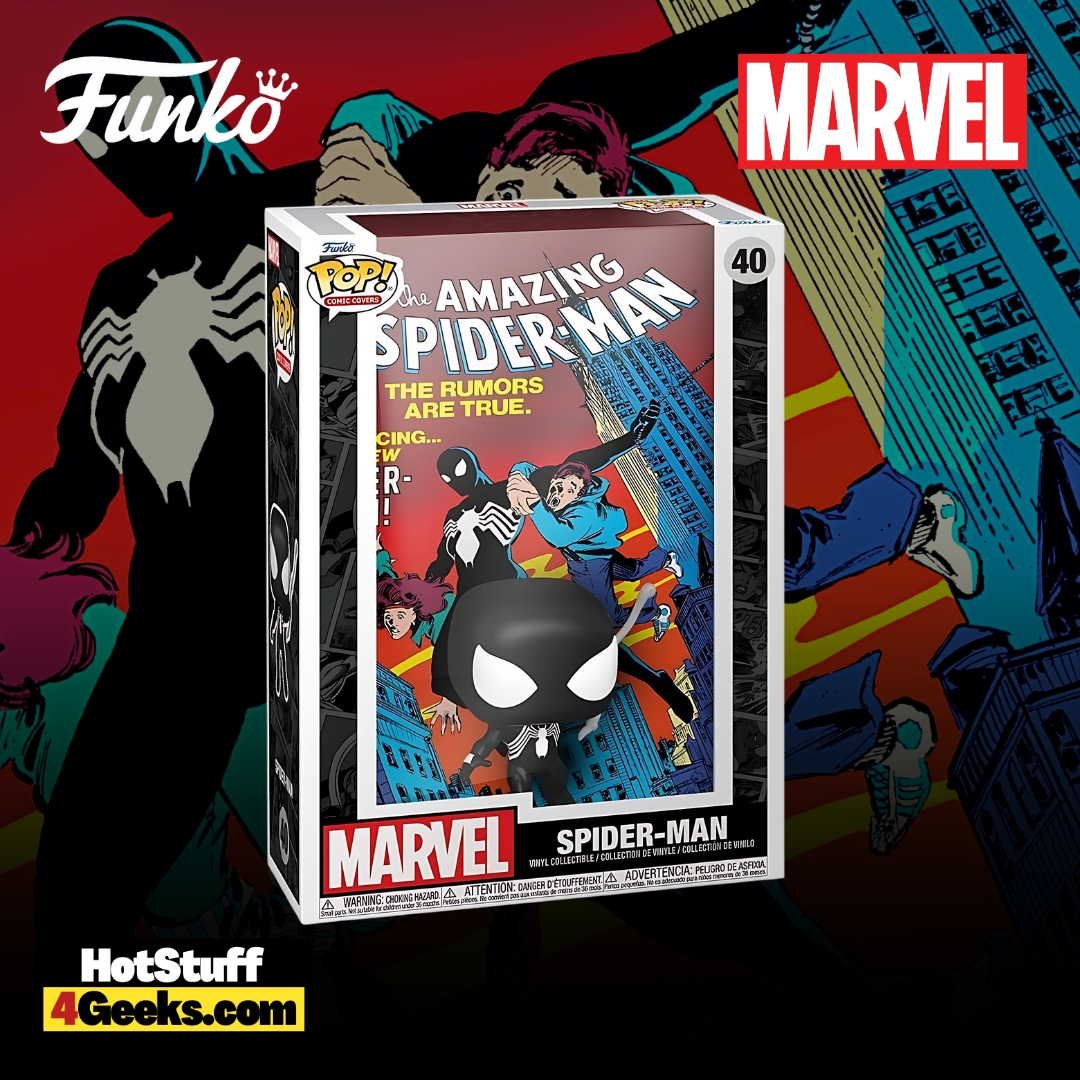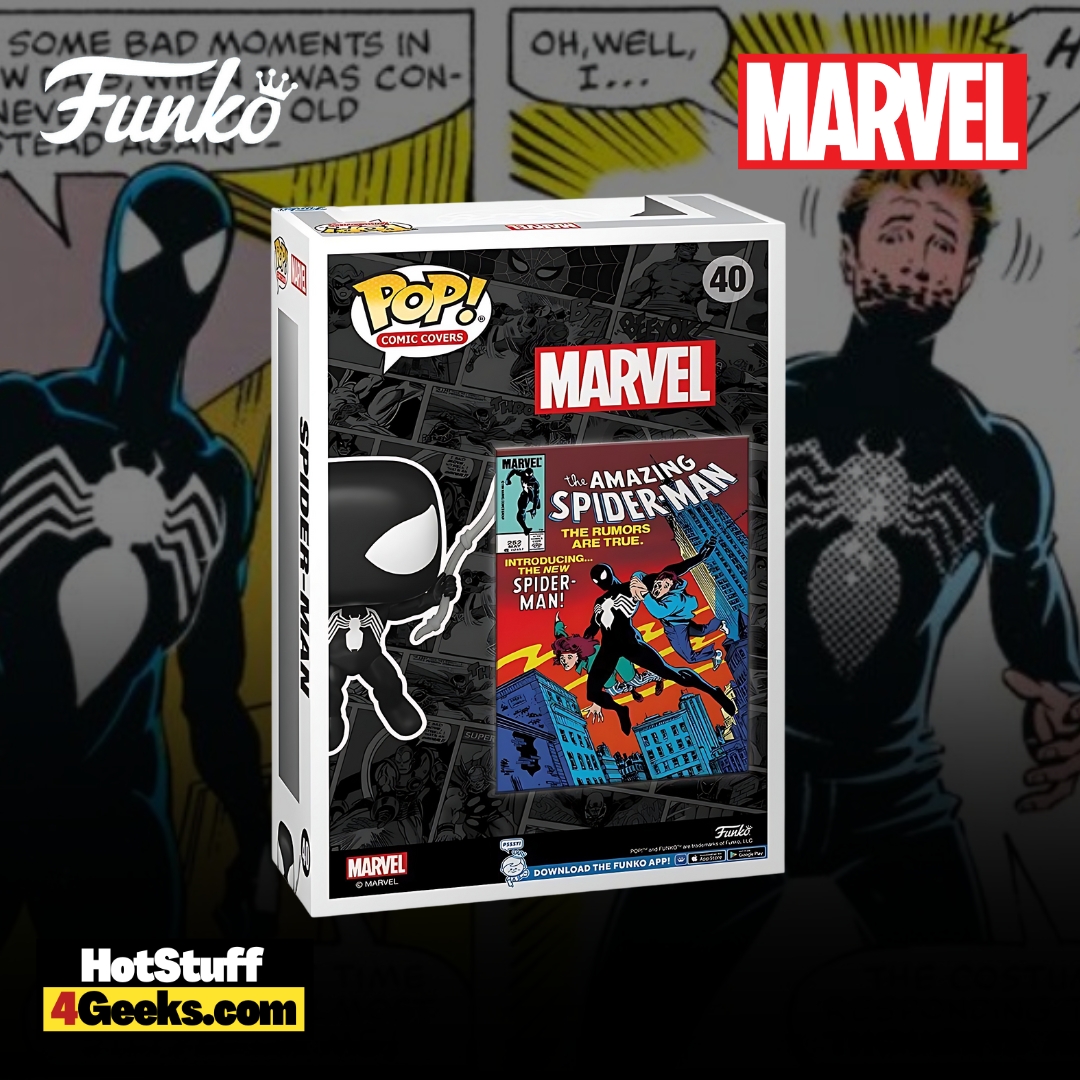 The Web-Slinger Returns: Unraveling the Mysteries of Amazing Spider-Man #252
In the eclectic world of comic books, few moments leave an indelible imprint on the pop culture psyche. Amazing Spider-Man #252 (available at Amazon), a seminal piece released in May of 1984, delivers just that kind of impact.
The vibrant universe of Peter Parker takes a fascinating twist as he re-emerges from the enigmatic cosmic theater of Secret Wars.
What makes this issue a cornerstone, however, isn't merely Spider-Man's return but the audacious new attire that would go on to ripple through storylines for decades. Let's delve into the tapestry of this comic epic.
Spider-Man reappears on Earth in a new black and white costume—stunning and stark in contrast to his iconic red and blue. In one sweep, this outfit change does more than just alter the aesthetic; it functions as a prelude to the looming, complex symbiosis with Venom, an entity that would redefine our hero's moral and physical limitations.
Intermingled with this seismic change is a heartfelt homecoming.
This is where the writing shines. Upon his return, Spider-Man carries Curt Connors, another complex character of the Spider-verse, back to his family.
This connection to earthly matters and personal relationships solidifies Spider-Man as the everyman's hero.
At the same time, the issue sidesteps into the newsroom of the Daily Bugle. J. Jonah Jameson and Joe Robertson, characters that epitomize journalistic tension, add layers to the already complicated return of the heroes.
But hang on, there's a catch! This issue also sews the seeds of existential questioning in Peter Parker's mind.
Encounters with cosmic powers such as the Beyonder had him oscillate between the magnitude of the universe and the struggles of daily life, like missing a shave or fearing for Aunt May's concern.
Spider-Man also deals with his ever-complicated love life, featuring Felicia Hardy, the elusive Black Cat. This complexity provides an intimate look into the human aspect of a superhuman tale.
Amidst all this, the narrative doesn't forget its roots: New York City. Spider-Man's sense of belonging and purpose is underlined as he gives two arguing teens a bird's-eye view of the sprawling metropolis.
It's a gentle reminder that no matter how cosmic or supernatural events may get, Spider-Man's core identity is inseparable from the city that nurtures him.
A moment of clarity reinstates his commitment to being a neighborhood guardian.
Amazing Spider-Man #252 is a labyrinthine narrative that serves multiple functions: a gateway back from cosmic adventures, an introduction to iconic new threads—both costume and plot-wise—and a stage that celebrates Spider-Man's vulnerabilities and triumphs.
It does all this while setting the board for the chess game of stories unfolding in years to come.
In summary, this issue is not merely a comic; it's a compact universe, a microcosm of what makes Spider-Man endlessly captivating.
So go ahead, swing through its pages. You're in for an electrifying journey.
As an Amazon Associate I earn from qualifying purchases
Funko Pop! Comic Covers: Spider-Man (The Amazing Spider-Man #252) Funko Pop! Comic Cover #40 Vinyl Figure (2023 release)
Available at:
Want more stuff like this?
Get the best viral stories straight into your inbox!
Don't worry, we don't spam