2023 NEW The Little Mermaid LA: Ariel & Friends Funko Pop!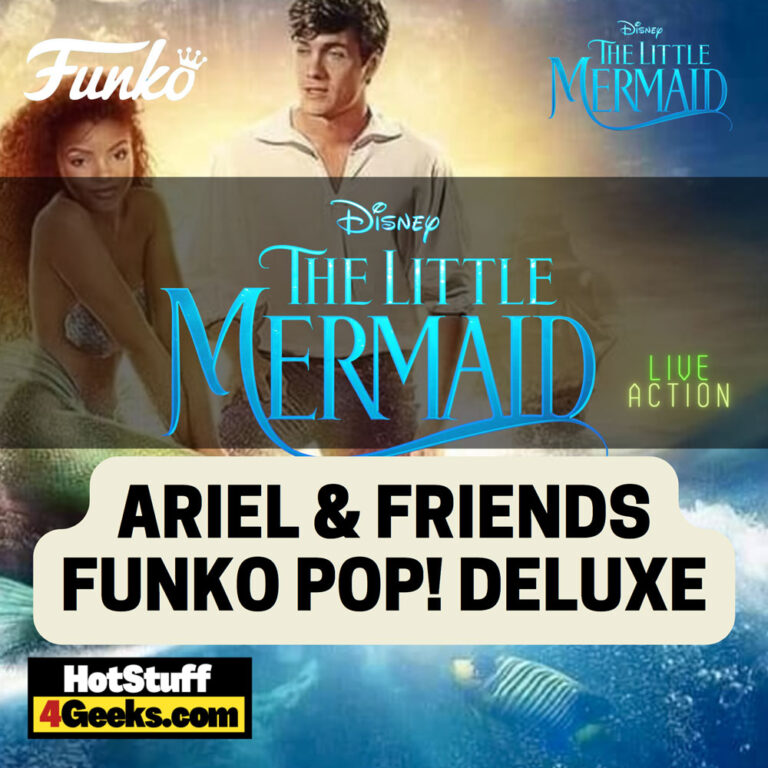 Not official until confirmed.
The newest addition to the Funko Pop! family is the cast of Disney's live-action remake of "The Little Mermaid." Featuring Ariel and her friends, this new Funko Pop! Movies: The Little Mermaid Live Action: Ariel & Friends Funko Pop! Deluxe Vinyl Figure is both super adorable and wildly collectible.
When it comes to Disney characters, we can't forget about the beloved cast from The Little Mermaid—especially Ariel's quirky friends!
From a cute and cuddly sidekick called Flounder to an obnoxious seagull who never stops talking, all sorts of wild characters join forces with Ariel!
Sebastian, of course, is yet another fun character who provides a lot of laughs throughout the movie.
He's an uptight crab who always tries to teach Ariel right from wrong – though it often goes in one ear and out the other!
Last but not least,  Scuttle the seagull, which provides invaluable insight into the human (or mer-person) condition, acting as a living encyclopedia of trends and technology.
It's easy to become immersed in their enchanting world as you try to guess which friend will offer the best advice for our beloved mermaid.
Ariel & Friends Funko Pop! from The Little Mermaid Live Action movie is coming soon. There's no release date yet, but stay tuned because I'll update more information in the long run.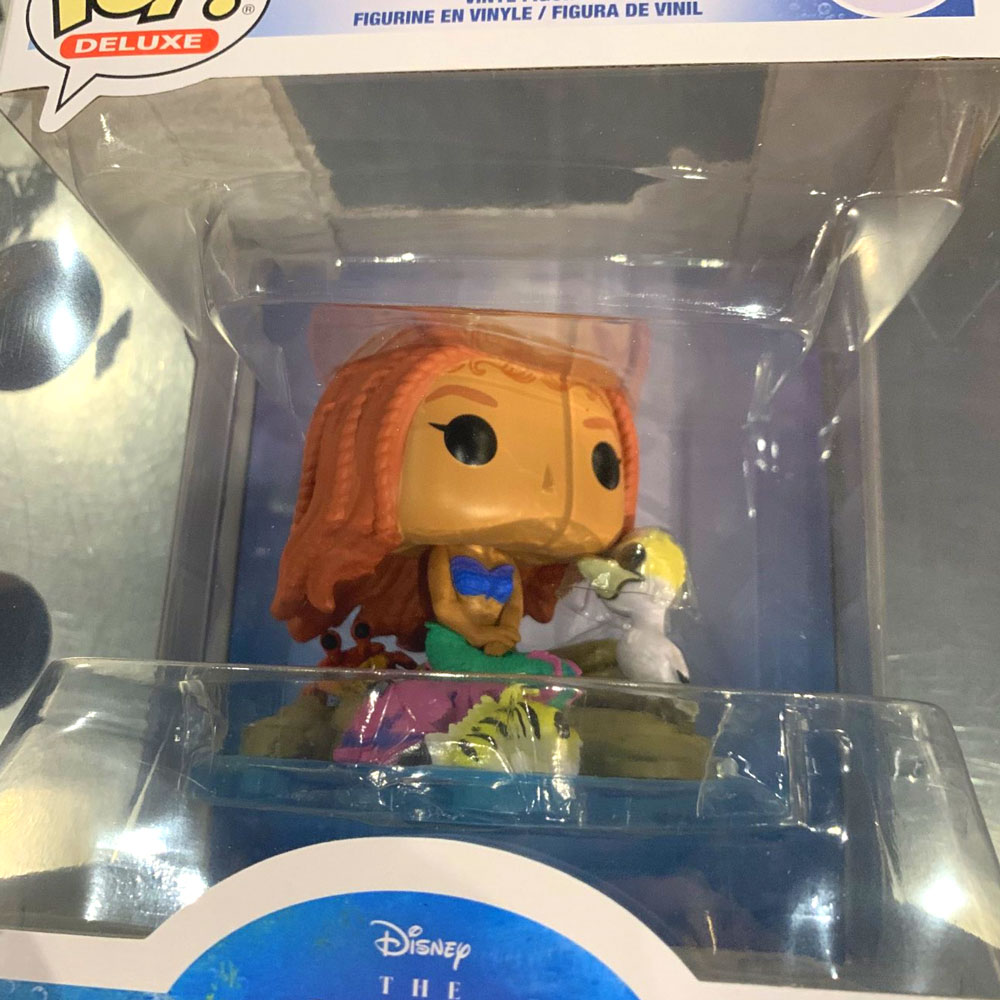 When it comes to Disney movies, few are as beloved as The Little Mermaid.
And while we all know and love Ariel, let's not forget about her trusty sidekicks and friends who help her on her journey.
First up is Sebastian, the lovable and talented crab.
Sebastian quickly became a fan favorite with his charming Jamaican accent and infectious personality.
Not only does he provide some of the movie's catchiest tunes (who can resist singing along to "Under the Sea"?), but he also serves as Ariel's advisor and confidante.
Whether he's teaching her about human culture or helping her escape from Ursula's clutches, Sebastian is always there for his friend.
Next, we have Flounder, the adorable and loyal fish who sticks by Ariel's side no matter what.
Despite his small size, Flounder is brave and always willing to help out. He may be a bit nervous at times, but he never lets that stop him from doing what's right.
And let's not forget his hilarious one-liners, like when he tells Ariel, "I'm not a guppy!"
And, of course, we can't talk about The Little Mermaid without mentioning Scuttle, the kooky seagull with a heart of gold.
Scuttle may not always have the most accurate information (remember when he tried to identify a fork as a "dinglehopper"?), but he's always willing to lend a helping wing.
Scuttle adds a much-needed dose of humor to the movie with his zany antics and offbeat personality.
Check out more The Little Mermaid Live Action Pops here.
Starting now, you can receive 10% off in-stock items with my special link at Entertainment Earth!
 Enjoy!
As an Amazon Associate I earn from qualifying purchases
Want more stuff like this?
Get the best viral stories straight into your inbox!
Don't worry, we don't spam